Invitation File of the 73rd CISM General Assembly and Congress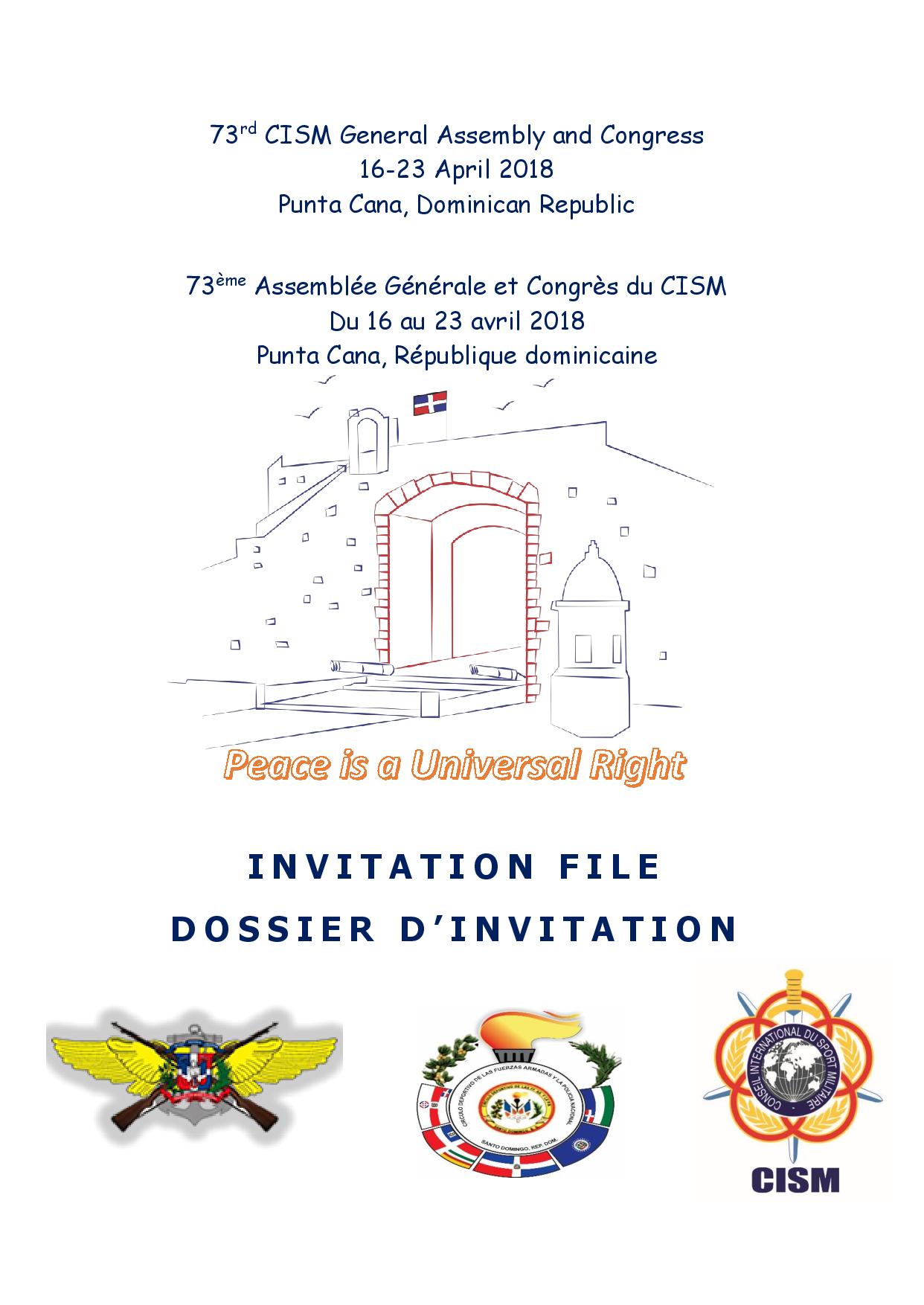 Dear members of the CISM Family,
Please find hereto attached the official invitation file and corresponding registration forms for the 73rd CISM Congress and General Assembly 2018 in Punta Cana, Dominican Republic.
We firmly draw your attention on the registration deadlines to confirm your participation in our annual event next year. Together with our comrades from the Dominican Republic Armed Forces we will provide all required facilities and the most pleasant conditions to run a smooth and friendly CISM General Assembly next year.
For those delegations requiring a VISA, we recommend them to initiate all formalities and procedures at the earliest in order to be ready on time!
To download the invitation file, click here: Invitation File - Registration Forms
Looking forward to meeting you all together next April in Punta Cana, I send you my most friendly regards from the CISM General Secretariat in Brussels.
Friendship through sport!
Sincerely yours,
Colonel Dorah Mamby Koita
CISM Secretary General
------------------------------------------------------------------------------------------------------------------------------------------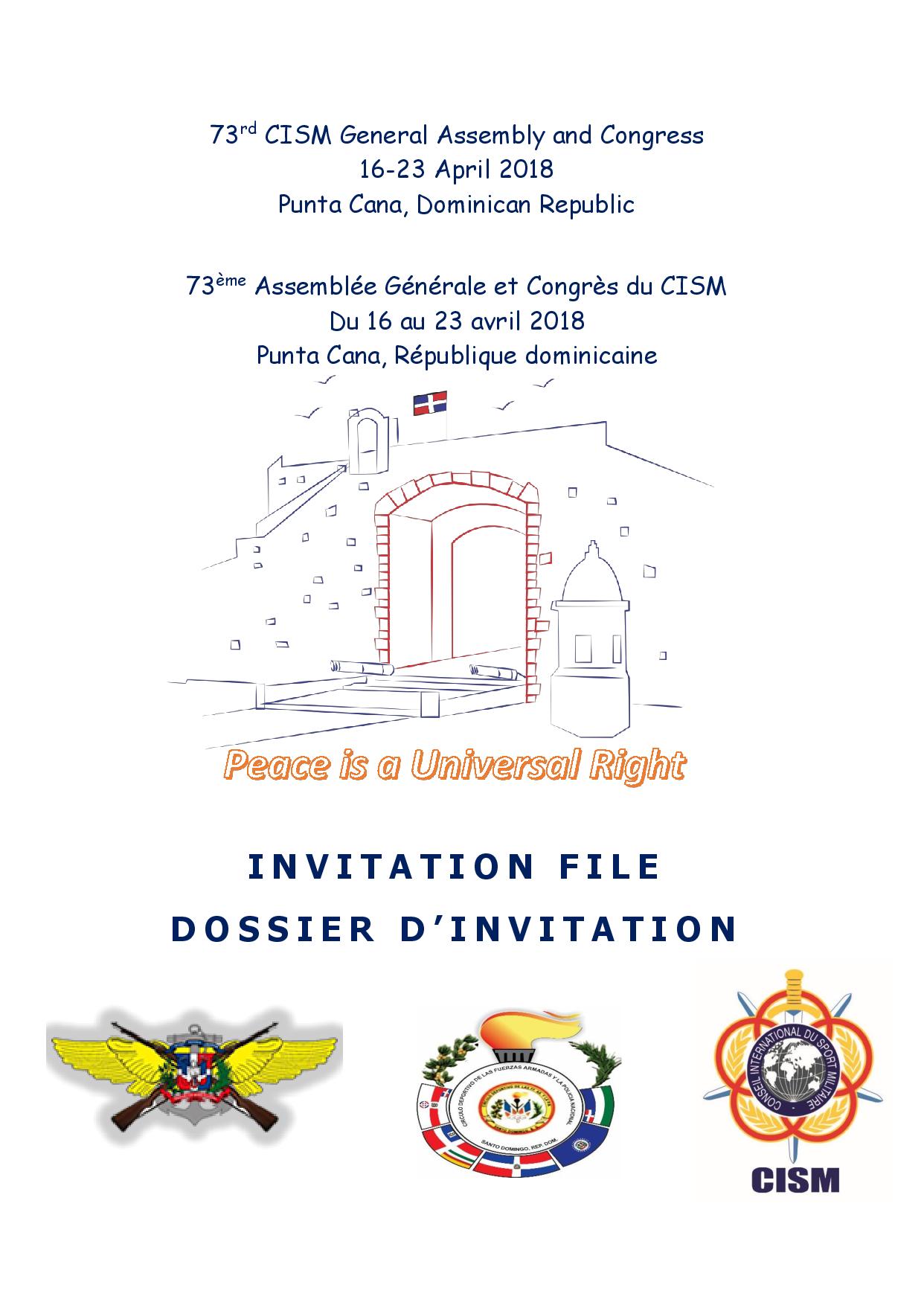 Chers Membres de la famille du CISM,
Vous trouverez ci-dessous le dossier d'invitation officiel et les formulaires d'inscription correspondants pour le 73e Congrès et Assemblée générale du CISM 2018 à Punta Cana, République Dominicaine.
Nous insistons fermement sur le respect des délais d'inscription pour la confirmation de votre participation à notre événement annuel qui aura lieu l'année prochaine. Avec le soutien de nos compagnons de République Dominicaine, nous mettrons tout en œuvre pour vous offrir les aménagements requis et les conditions les plus agréables possibles afin d'organiser une Assemblée Générale du CISM harmonieuse et conviviale l'année prochaine.
Pour les délégations ayant besoin d'un visa, nous vous recommandons d'engager toutes les formalités et procédures au plus tôt afin d'être prêts à temps !
Vous trouverez ci-contre les documents relatifs: Dossier d'Invitation - Formulaires d'inscription
Au plaisir de vous rencontrer tous en avril prochain à Punta Cana, veuillez accepter mes salutations les plus amicales depuis le Secrétariat général du CISM à Bruxelles.
Friendship Through Sport!
Cordialement,
Colonel Dorah Mamby Koita
Secrétaire Général du CISM