51st WMC Shooting (Shotgun) – Gioia del Colle (ITA) - Day 2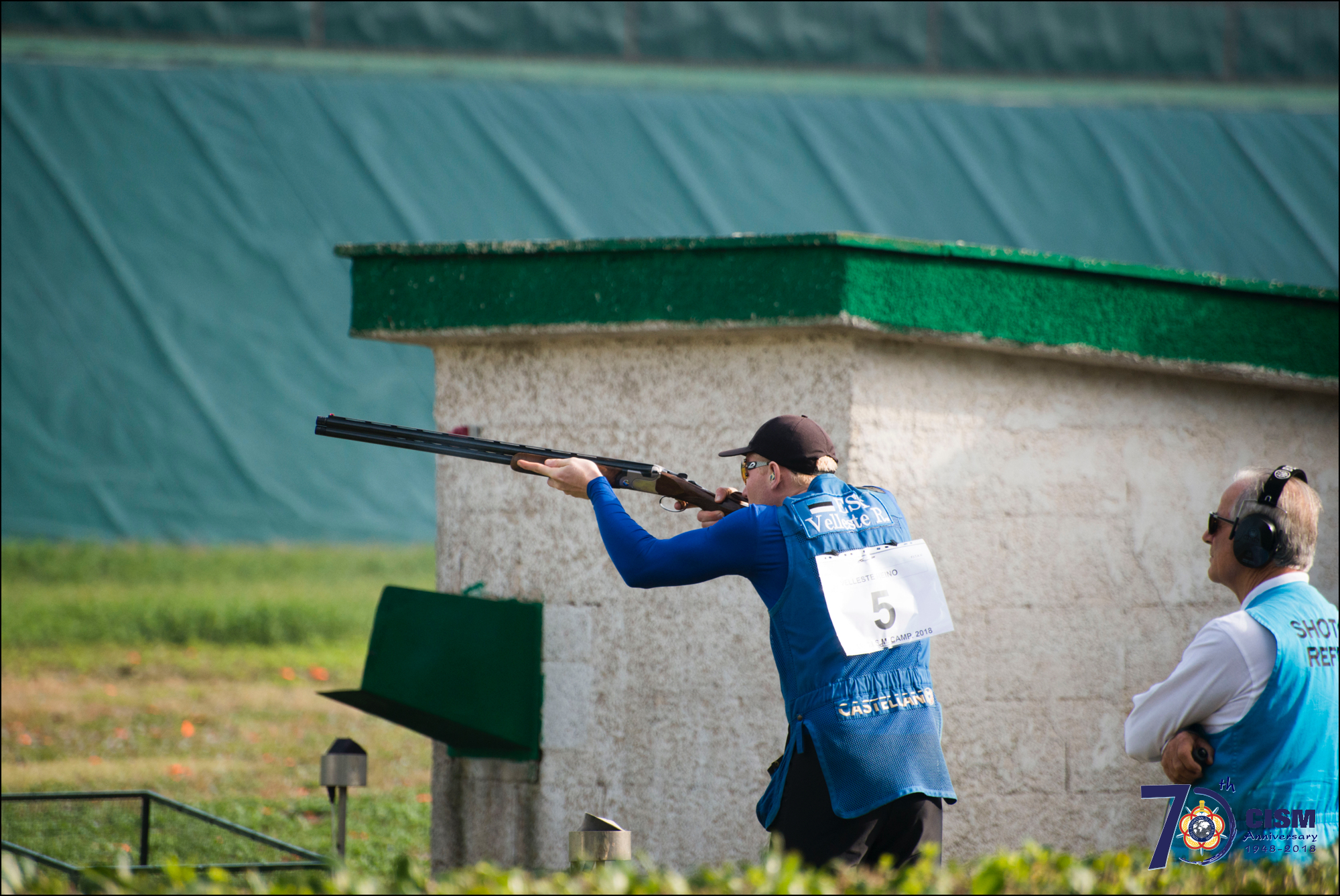 GIOIA DEL COLLE (ITA) – The competitions of the 51st WMC Shooting (Shotgun) started yesterday with the Skeet and Trap events and a provisional Italian domination.
Three rounds took place in the skeet male and female events. In the male competition, the local athlete Elia Sdruccioli took the lead as he scored successively 23, 24 and 24 points for a total of 71 points after three rounds out of the five. Sdruccioli is leading the provisional ranking ahead of the Finnish Oskari Kossi (69 points) and Rashid Hamad from Qatar (68 points).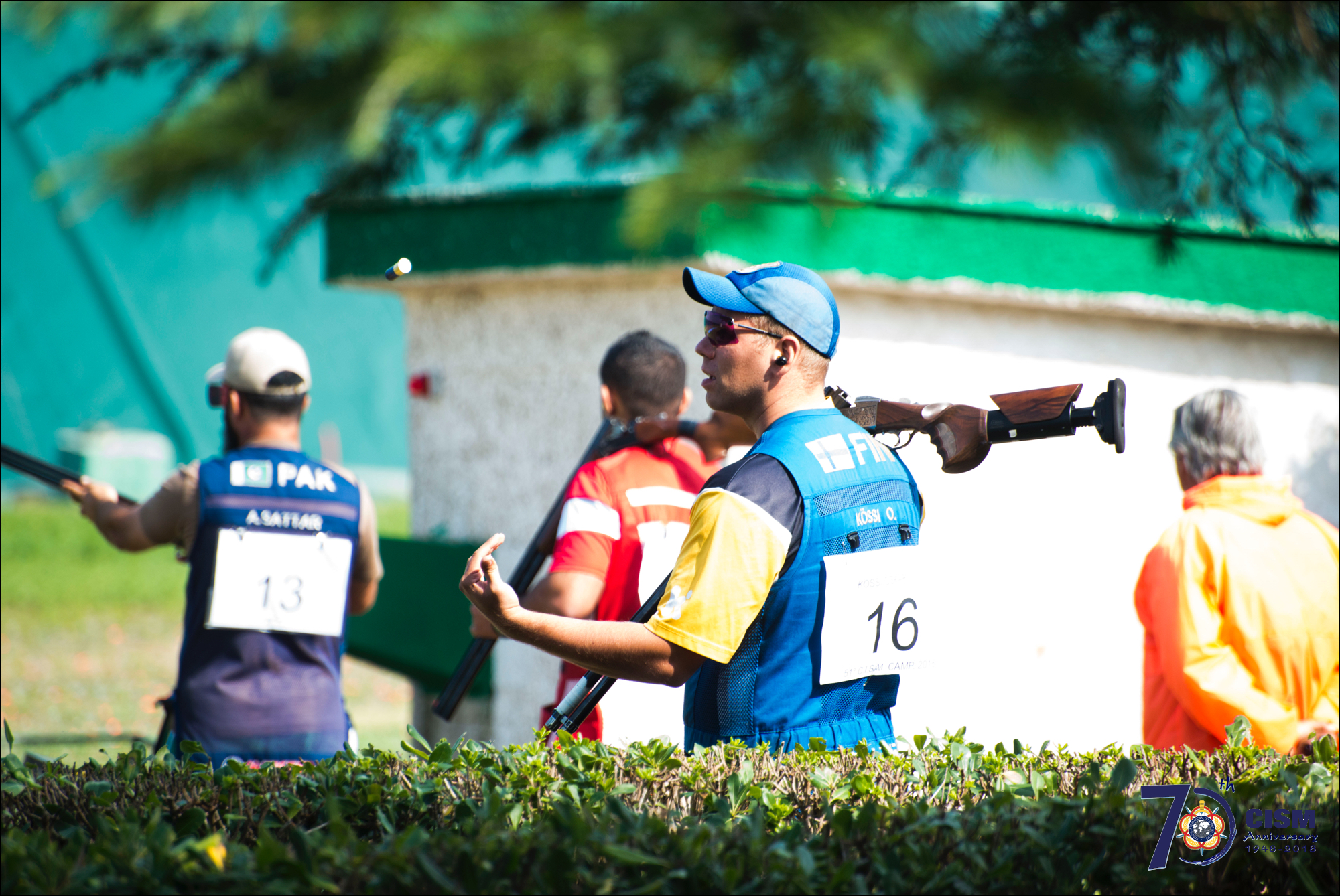 Another Italian athlete is leading the female competition. With a total of 68 points, Diana Bacosi has 3 points lead on Sarah Mohammed (QAT) while the Chinese Heng Zhang is ranked third with 64 points.
In Trap male, the Italian Massimo Fabrizzi is leading the competition with 72 points and he is followed by Ioannis Chatzitsakiroglou (GRE) and Wei Xia (CHN), respectively ranked second and third of the provisional ranking with 71 and 69 points. Italia (Fabbrizzi, Croce and Grazini) is also on the top of the male team event ahead of China (Xia, Yu and Zhang) while Qatar (Al Rumahi, Khejaim and Al Hemaidi) stands on the third step of the podium.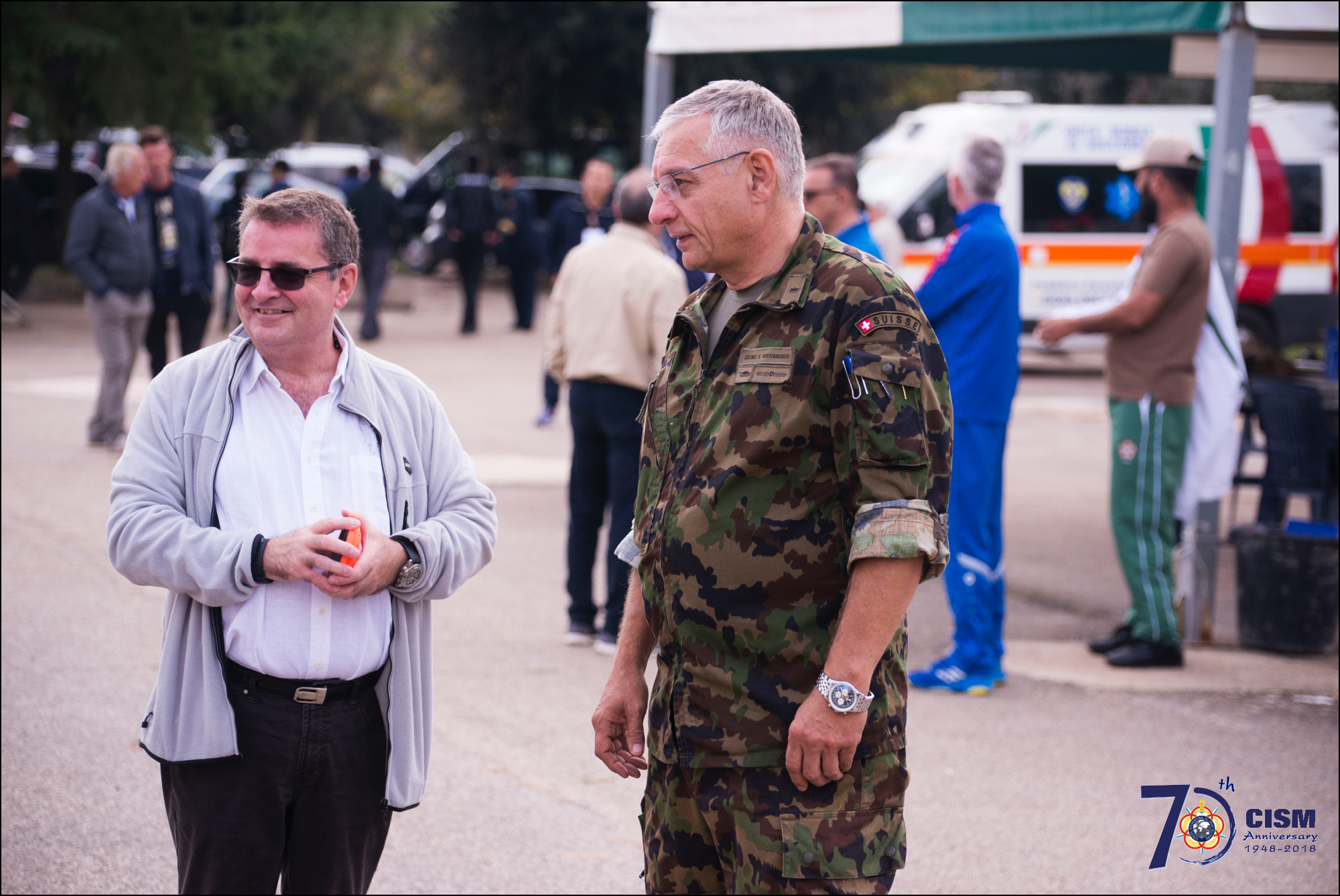 In trap female, the Chinese Xiaojing Wang achieved an impressive performance with a total of 71 points allowing her to take the lead of the event. Silvana Stanco (ITA) is still competing for the gold medal as she is ranked second with 67 points, one point ahead of another Chinese Jinglin Wang. Seeing the individual results, China (Wang X., Wang J. and Deng) is also on the top of the team ranking ahead of Italia (Stanco, Cristiani and Ghilarducci) and Qatar (Al Abdulla, Al Khalaf and Al Ali).
The competitions will end today, October 11, in Gioia del Colle.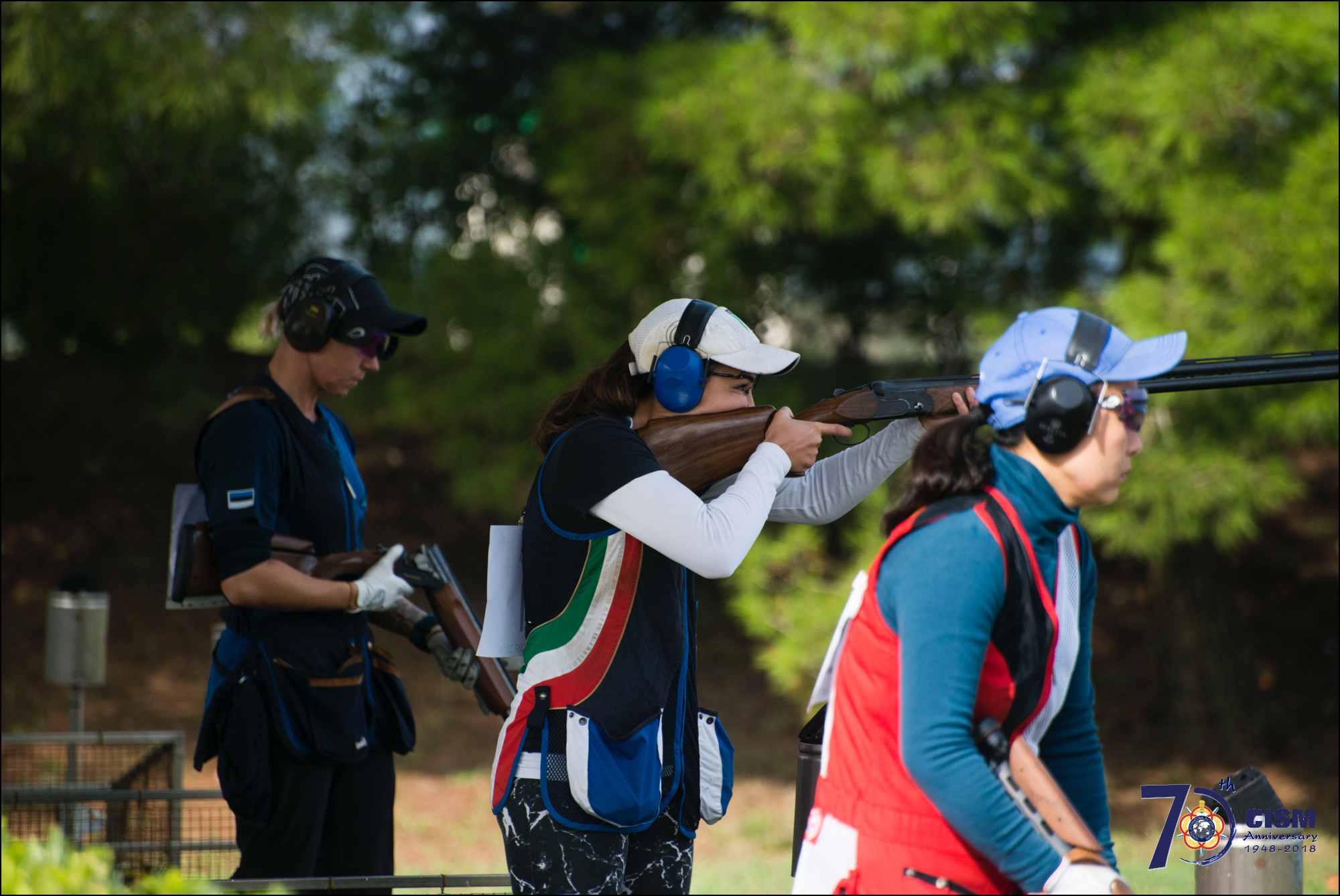 Results of the day (after 3 rounds):
All the pictures of the event are available on the CISM FLICKR ACCOUNT!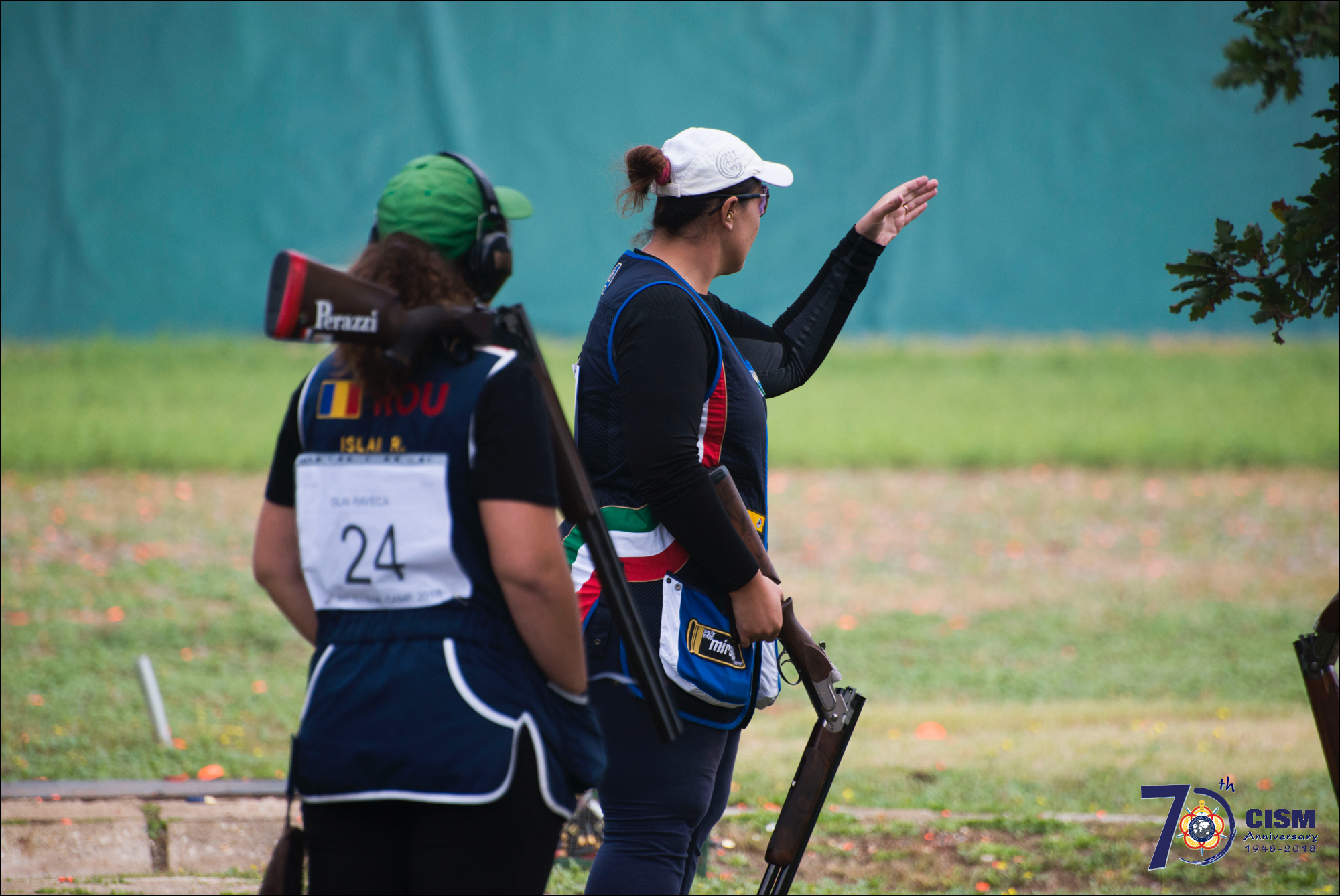 (Source: CISM Media and Communication Department)
(Pictures: Mr. Maxime Morlet, CISM Media and Communication Assistant & Photographer)