CISM delegates at the 4th ICSPP in Melbourne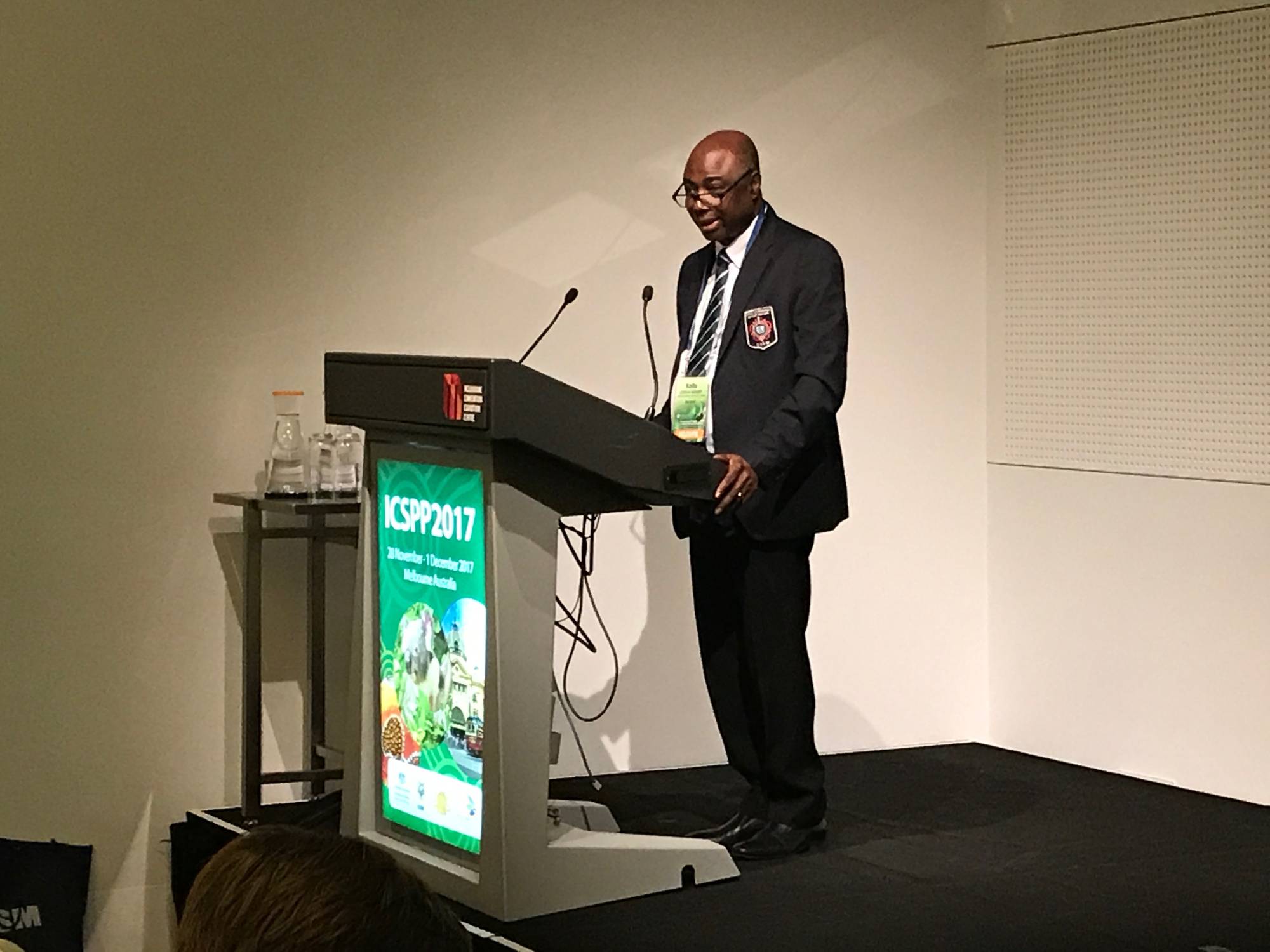 MELBOURNE (AUS) - The International Congress on Soldiers' Physical Performance (ICSPP) is the most important international conference in applied military human performance research and therefore attracts experts from all over the world. The congress covers a broad range of disciplines including physical training programs and adaptions, occupational and physical performance, testing and assessment, injury prevention, public health and health promotion, nutritional considerations, human factors, ergonomics, equipment design, biomechanics, load carriage, gender integration issues, thermoregulation and environmental issues, deployment considerations, and psychological and cognitive factors.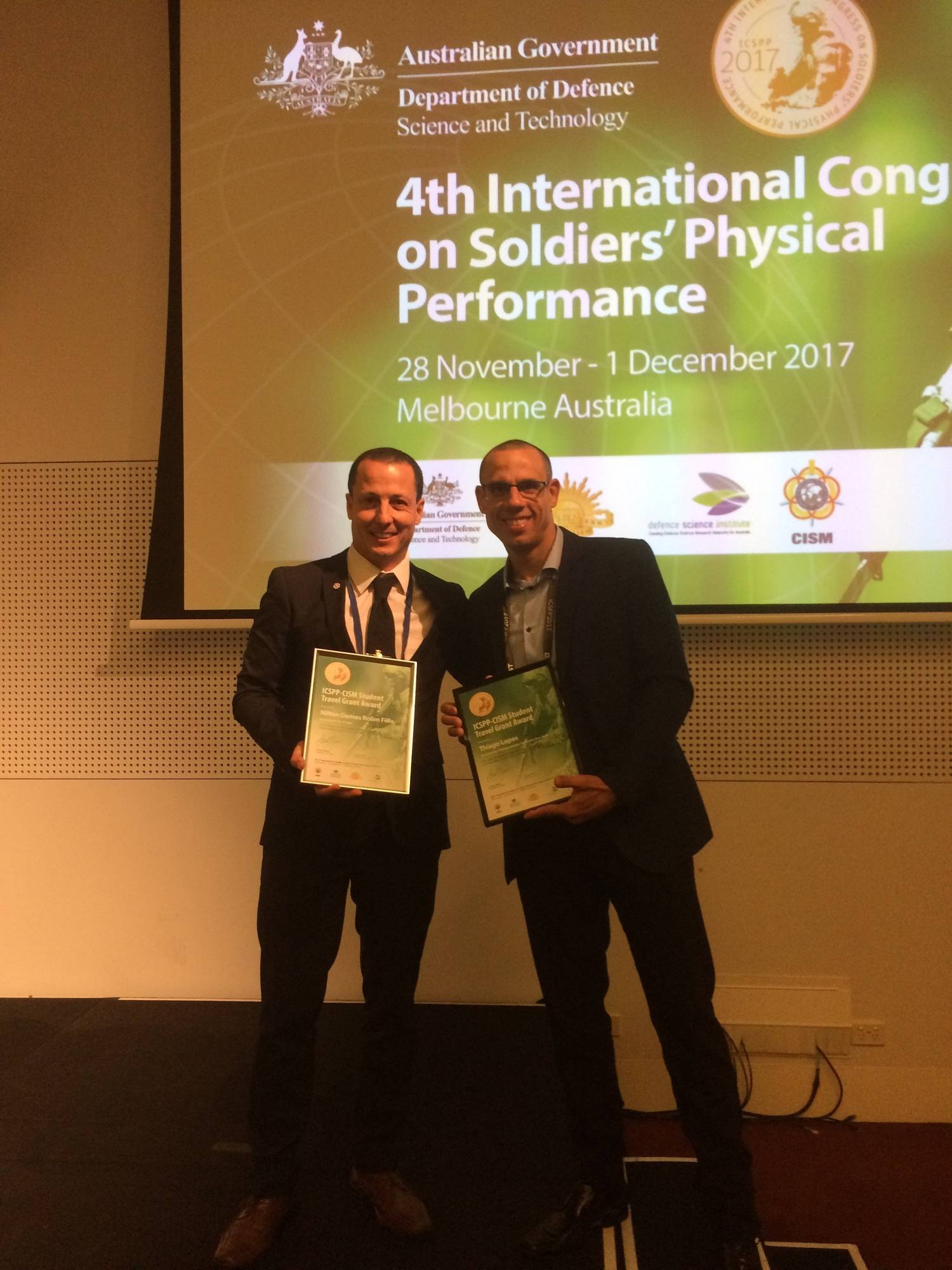 During the 4th edition of the ICSPP, the CISM was represented by the CISM Secretary General Colonel Dorah Mamby Koita, members of the CISM Sport Science Commission and more than 60 CISM delegates.
During the Congress, the Head of the CISM Sport Science Commission, Prof. (PhD) Heikki Kyrolainen (FIN), gave a presentation about the role of the International Military Sports Council in the science development. Moreover two members of the CISM Family, Lieutenant-Colonel Nilton Gomes Rolim Filho (BRA) and Lieutenant-Commander Thiago Lopes Jambo (BRA), received the awards granted by the 4th ICSPP Organizing Committee.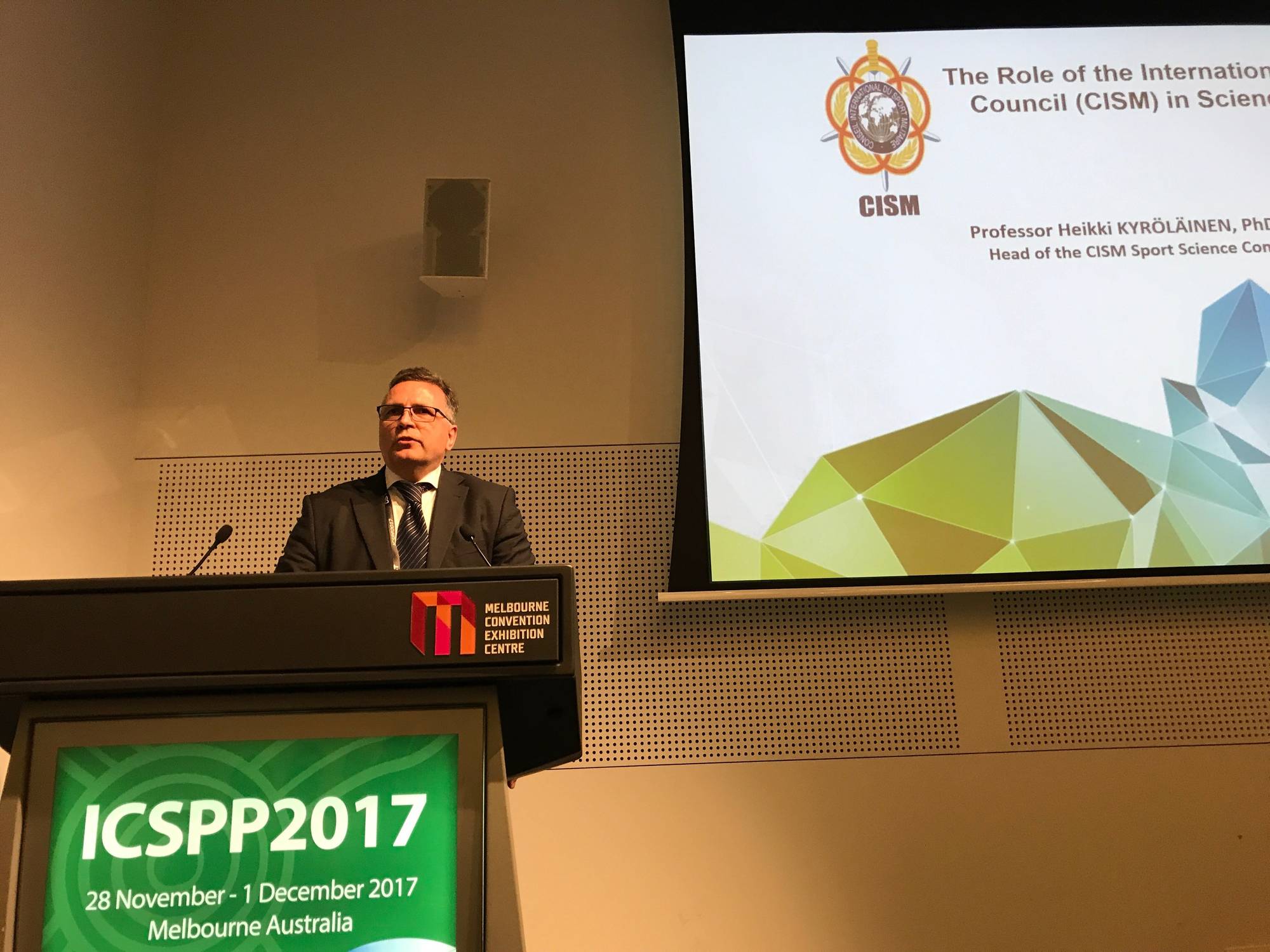 More information on http://www.icspp-australia2017.org/
(Source: CISM HQ)