CISM and FIVB have taken a joint action through the signing of a MoU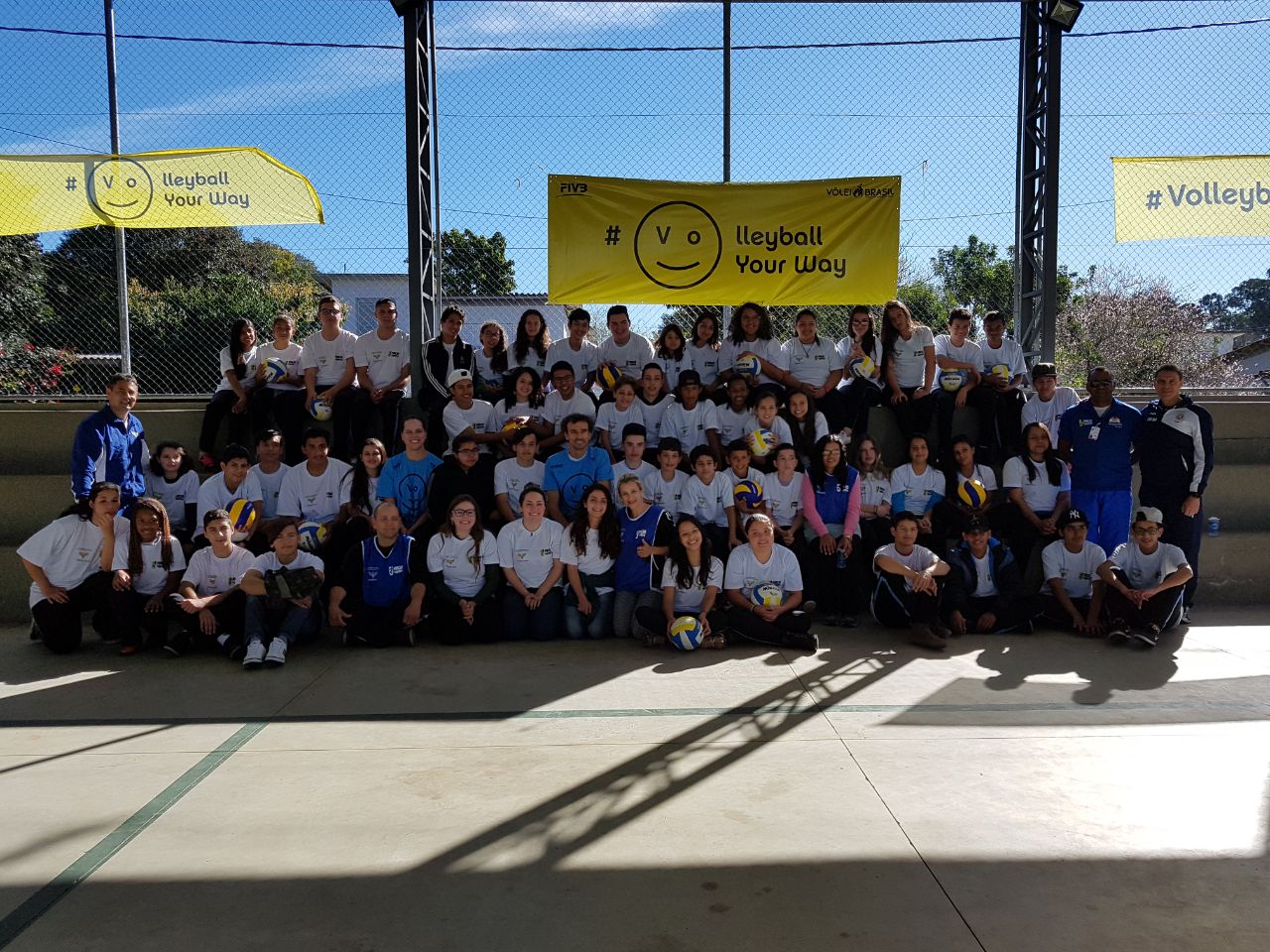 CURITIBA (BRA) - On 28 June and 05 July, the Brazilian Ministry of Defense - Forces in Sport (PROFESP) and FIVB set up sports and recreational activities for kids.
PROFESP brings together children in a "social risk situation" or in a "situation of social vulnerability", occupying their free time through the systematic practice of sports.
Taking advantage of the final phase of the World League in Curitiba, CISM in partnership with the FIVB kept developing the "Volleyball Your Way" movement launched during the Rio 2016 Olympics.
On the first day of activity, 50 children attended a lecture given by Emanuel and Elisângela, respectively Olympic Beach Volleyball and Indoor Volleyball athletes.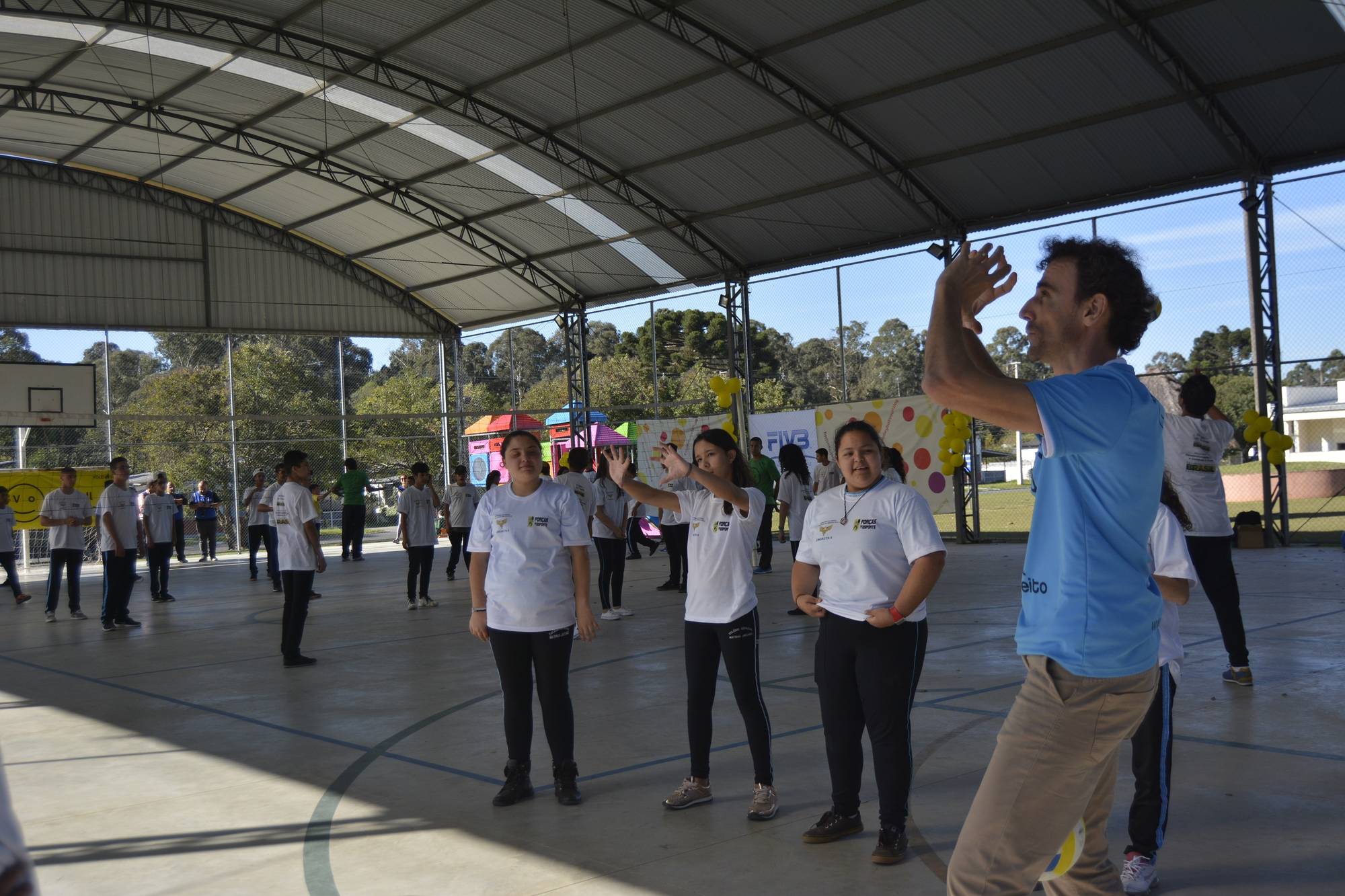 During this meeting, the children had the opportunity to play volleyball with athletes and volleyball teachers and participated in a prize draw to win a volleyball ball and "Volleyball Your Way" campaign t-shirts.
On the 2nd day, 71 children participated in a gymkhana and other activities at the Arena da Baixada, the venue who hosted the World Volleyball League 2017. They also received tickets to watch the games.
The "Volleyball of Your Way" campaign is a movement created by FIVB that celebrates volleyball in all its forms, regardless of how it is played and aims to bring together people of any age, stimulating the practice of volleyball in different ways. The "Volleyball of Your Way" events allows each institution to practice volleyball in its own way, adapted to its motor capacity, socioeconomic condition and infrastructure.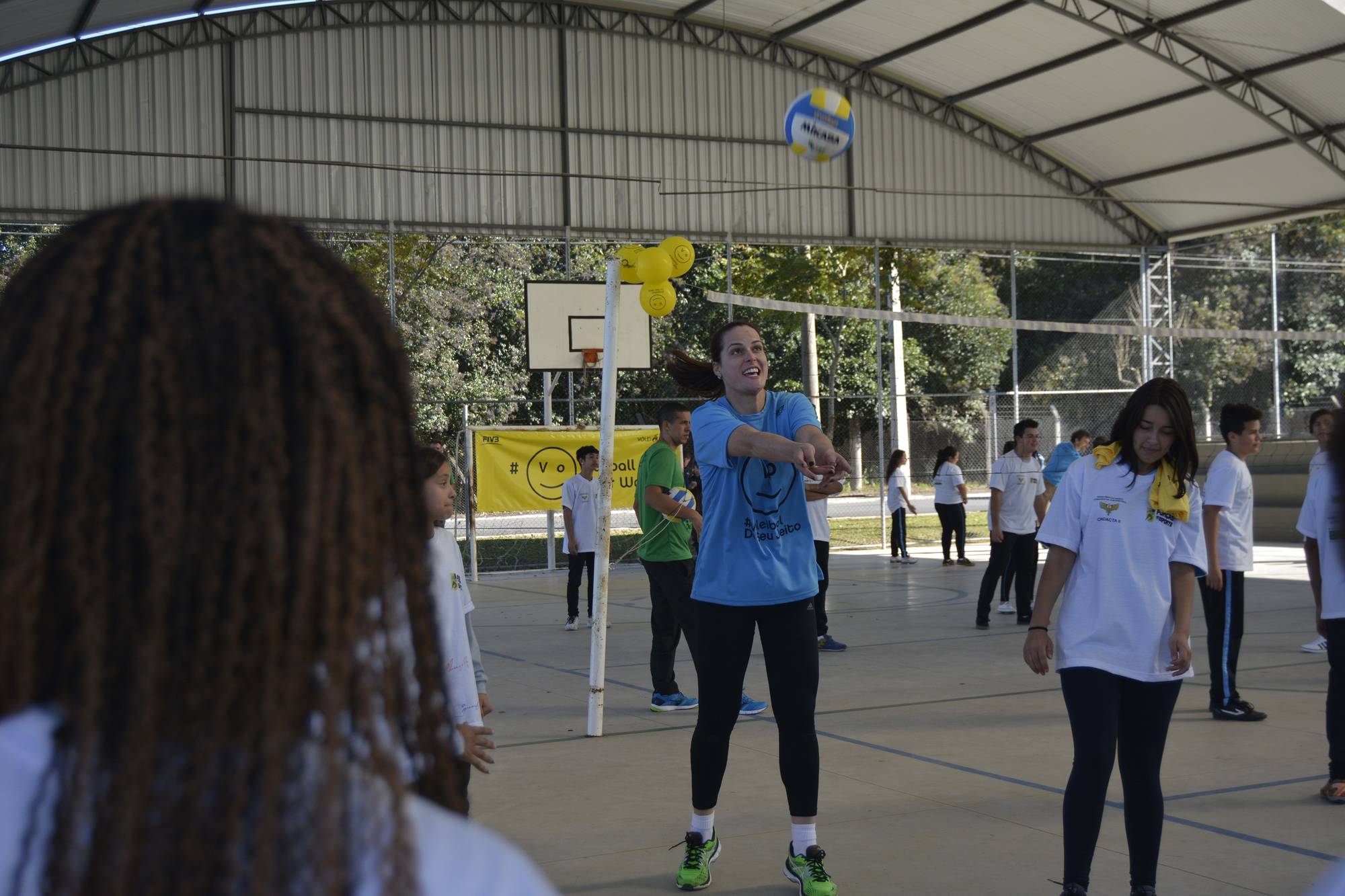 This important event also focused on the growing development of the PROFESP's objectives: social inclusion and the exercise of citizenship through the practice of volleyball.
This successful event took place in close collaboration between CISM and FIVB with the coordination and support of the Brazilian Military Sport Commission.
(Source and pictures: Brazilian Military Sport Commission)