64th WMC Military Pentathlon – Salinas (ECU) – Update – Final Day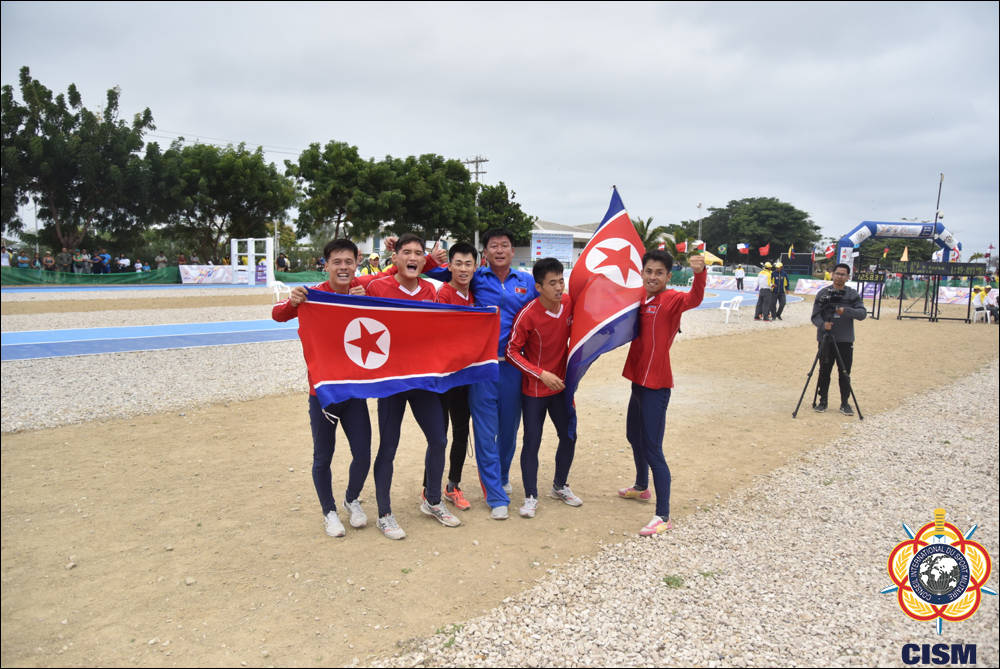 DPRK breaks three world records!
SALINAS (ECU) – As a conclusion of the 64th World Military Pentathlon Championship, the obstacle relay, one of the most impressive event, took place on July 5 in Salinas (ECU), just before the Closing Ceremony.
In the obstacle relay men, DPRK directly showed its skills with a 1:49,86 seconds time in the qualification. They also managed to break the world record (1:45,55) during the semifinal as they defeated the local Ecuadorian team, who took the bronze medal against China. In the other semi-final, Algeria dominated China and finished the race with a 1,56 seconds lead ahead of the Chinese athletes, finally ranked fourth. In the final DPRK (1.Lt Kim, 2.Lt Ri, 2.Lt Han, 1.Lt Kim and 2.Lt Han) broke its own world record (1;45,00) to win the title against Algeria (CChef Saidani, CChef Allalou, SgtChef Gherouz, SgtChef Maatallah and Caporal Sadouki).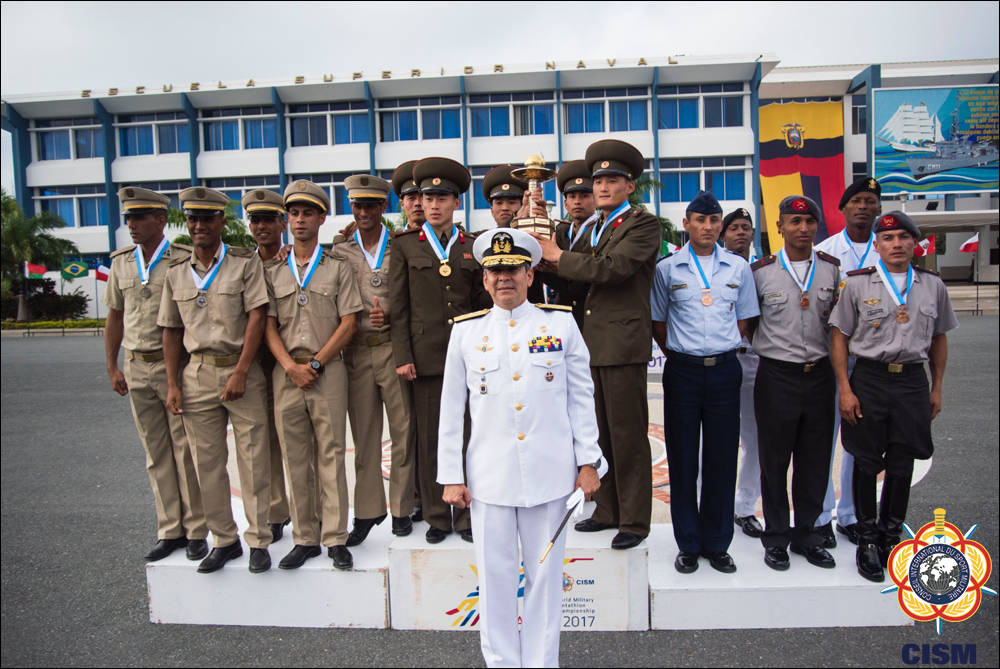 In the women's obstacle relay event, DPRK and Russia respectively defeated China and Brazil in the semifinals. The bronze medal game saw the victory of the Chinese athletes Corporal Wu, 1.Lt Wang, Corporal Guan and 1.Private Lu against Brazil.
The gold medal race was really interesting as DPRK, composed of Captain Ryu, 2.Lt Kim, Private Choe and Private Ri, defeated Russia (Lt Egorova, Sgt Konokpo, WO Tikhonovich and WO Aksenova) and simultaneously broke the world record of the discipline (1:51,09).

An impressive performance for the DPRK's athletes!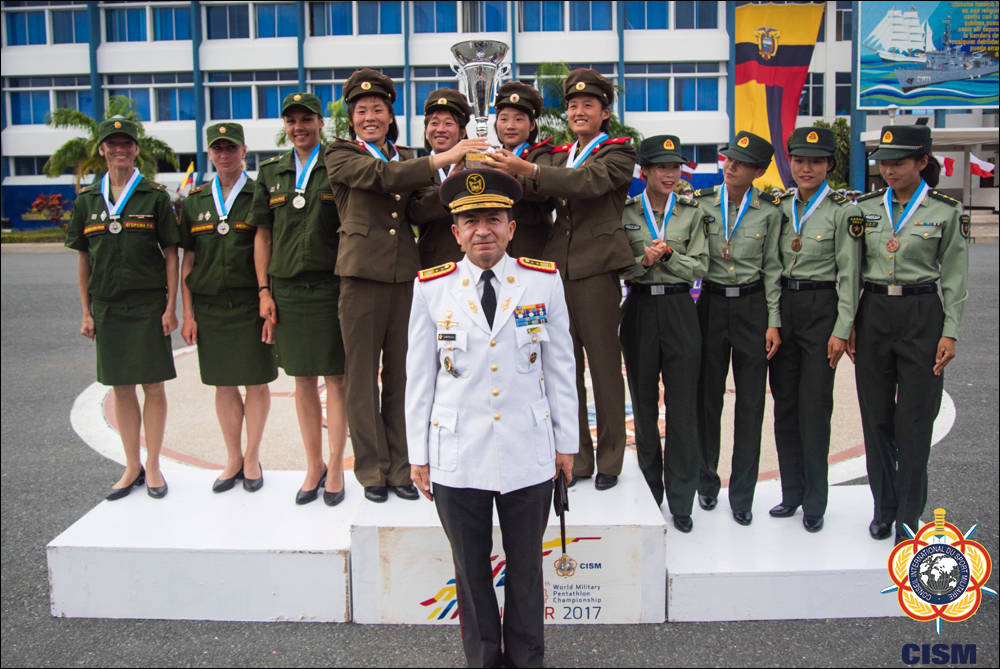 The 64th WMC Military Pentathlon ended with the Closing Ceremony and considering the high level during the whole championship, we really hope to see a country ready to organize the 2018 edition!
RESULTS OF THE DAY:
Obstacle Relay Men – Obstacle Relay Women
You can download all the pictures of the 64th WMC Military Pentathlon on the CISM Flickr Account: https://flic.kr/s/aHsm1tXxJo
For more information about the 64th WMPC, visit the OC Official Facebook Page: https://www.facebook.com/64WMPC/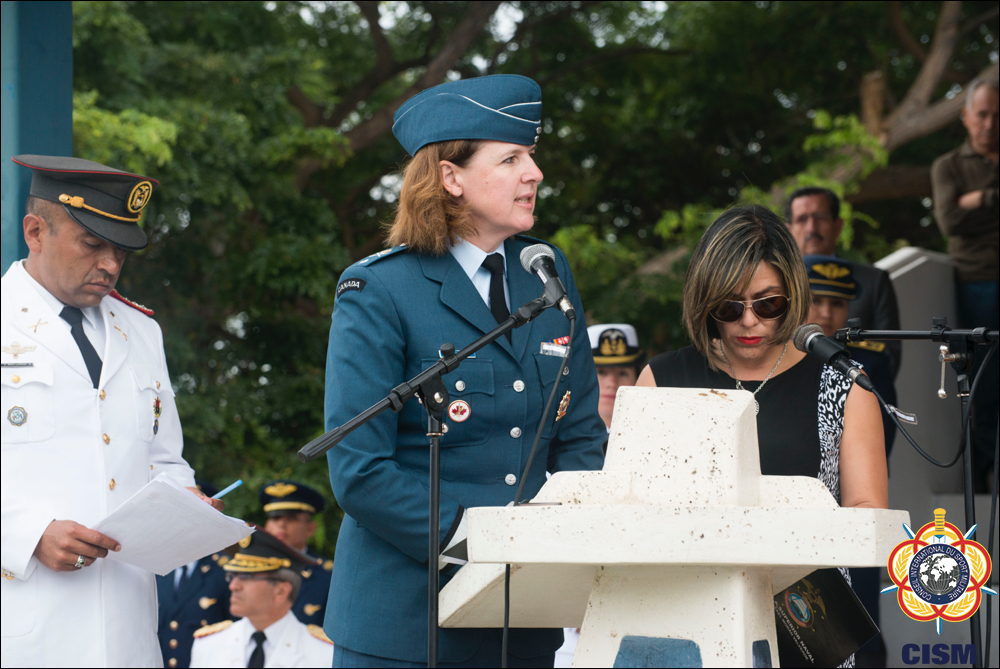 All the results are also available on http://cism-pentathlonecuador.ec/results.html
(Source: CISM Communication and Media Department)
(Pictures: Mr. Maxime Morlet, CISM Media and Communication Assistant and Photographer)