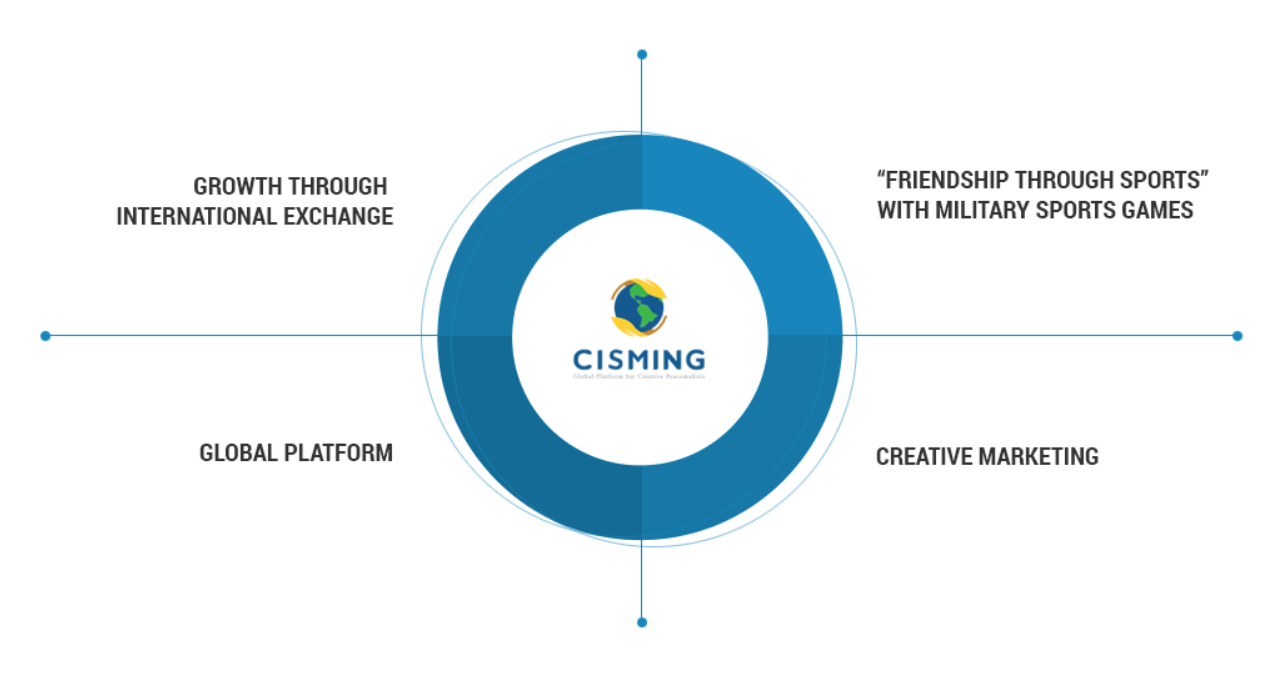 CISM celebrates all soldiers, no matter their country, who have served their countries with pride. In honor of their bravery and spirit to make a sacrifice for their country, the organization has used sports to gather all of them in one place. Sponsoring CISM not only provides the company an opportunity for advertisement, but also an experience of creating something unique under partnership with 135 member nations.
CISMING is a marketing agency established to jointly work with CISM on sponsorship for military sports games. We strive for creativity and to present a global platform for the 135 member countries (and more) to interact. Enforcing the motto of "Friendship through Sports," everyone here has a common goal of working towards world peace. We expect to see both economic and cultural growth through this global exchange of friendship and stronger ties between different nations.

We promise to be a company of honest and professional work that embodies the spirit and bravery of all our soldiers and staff. We take pride in achieving something so special and distinct from other international sports games and sincerely hope that you will join us in our journey.
More information on our website!