HIstoric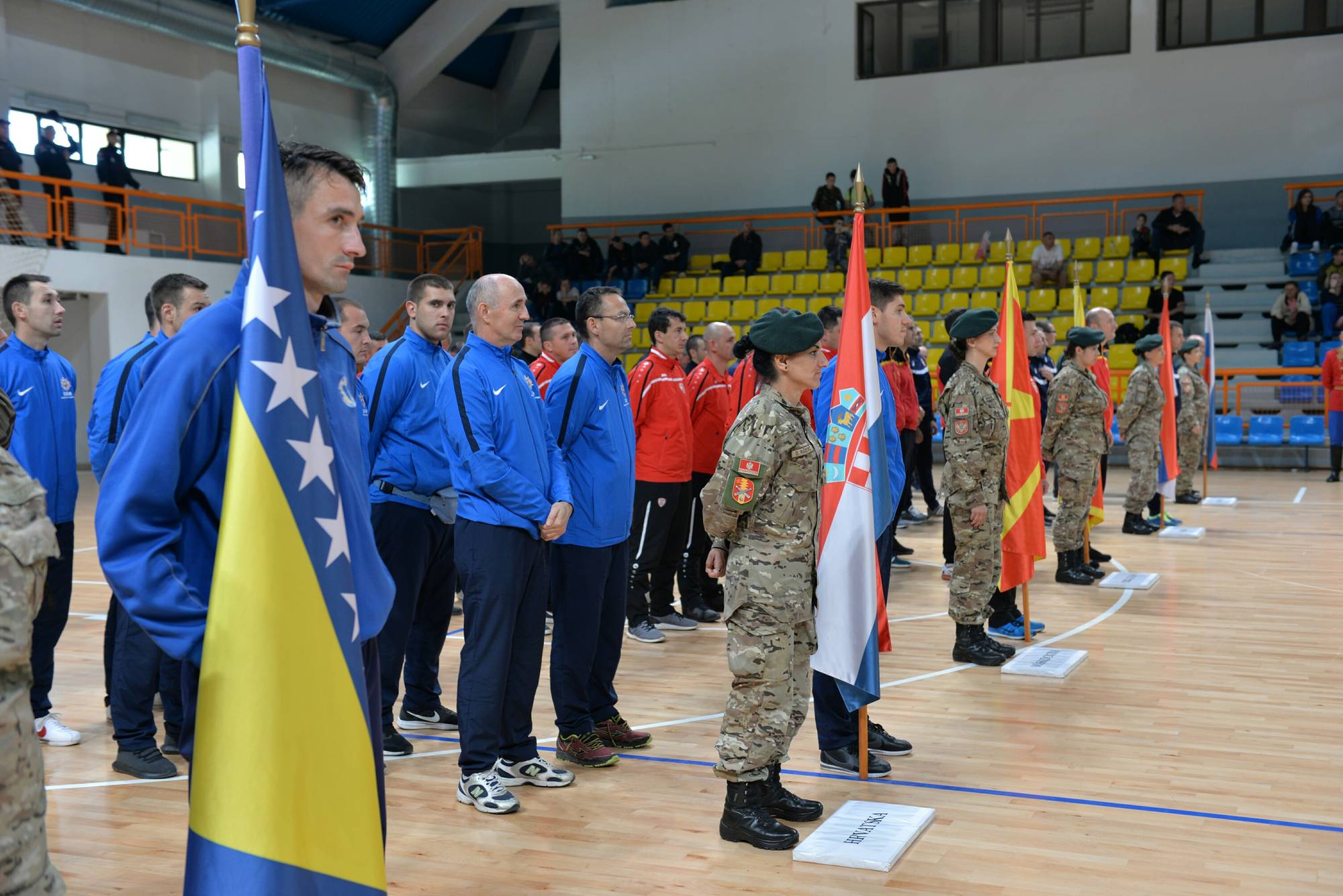 Based on the initiative taken by the former CISM Secretary General, Colonel Michel Van Meurs, the Serbian Delegation to CISM organized the first "Friendly Sports" event, in Belgrade, September 2006, between the former Republics of Yugoslavia. This project was started in order to smooth a fixed differences and disputes among the concerned nations and counted on the participation of Serbia, Bosnia & Herzegovina, The Former Yugoslav Republic of Macedonia and Montenegro. Slovenia and Croatia did not take part, because it was not included in their annual plan. The dimensioned project gave huge contribution to friendship among Armed Forces of above mentioned countries.
Dutch Embassy in Belgrade was the donor of the event. A sports discipline which was included in this project was shooting-rifle and cross country 4 km. The project was realized with presence of the highest authorities from the Ministry of Defense of Republic of Serbia, as well as the CISM Secretary General. The athletes attained good results and friendship has won.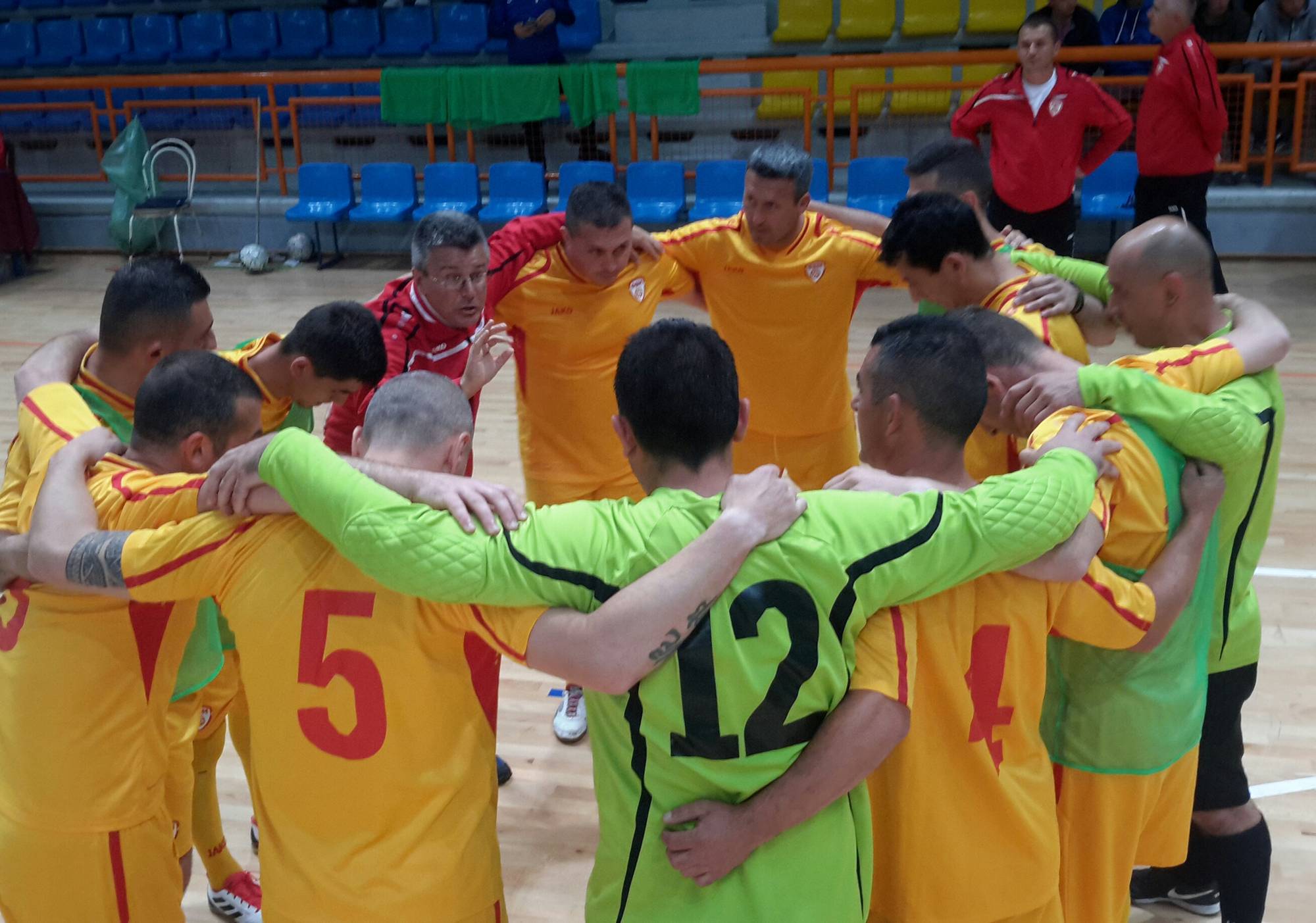 After postponing the same event in 2008, the all six nations, during the CISM European conference in the Belgrade, on November 2008, decided to continue the project with a new discipline: FUTSAL.
Due to that, since 2009 the CISM Futsal Cup for Peace has been organized. Nowadays, this event is an eight-year project, based on the principle of mutual understanding, and aimed at enhancing the peace-restoring effort among the six countries involved: Bosnia & Herzegovina, Croatia, Serbia, Slovenia, The Former Yugoslav Republic of Macedonia and Montenegro.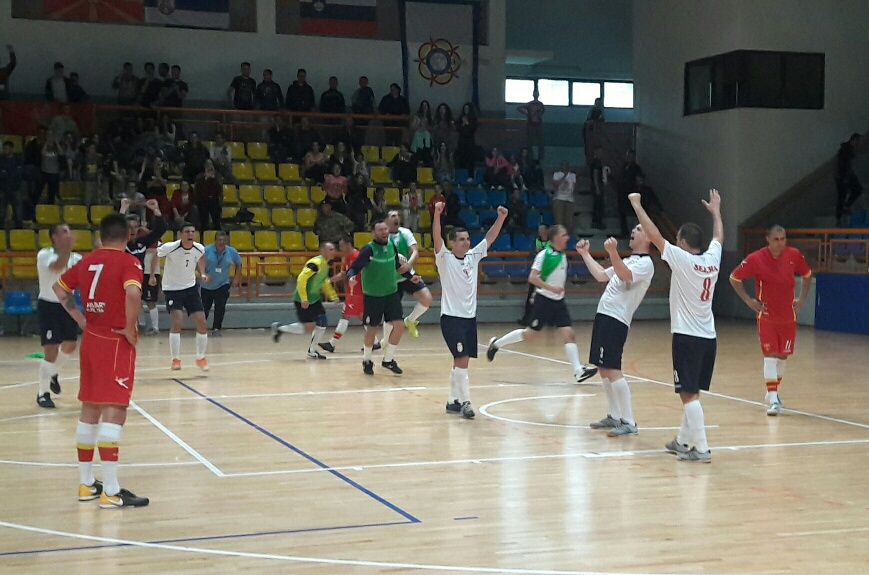 The success of the project was already been internationally recognized. In 2009, in Monaco, the CISM Futsal Cup for Peace was one of the nominees' projects for "The Peace and Sport Awards 2009", which was conducted by Peace and Sport, l'Organisation pour la Paix par le Sport, under the high patronage of HSH Prince Albert II of Monaco.
This year, the event was organized by the Montenegrian Delegation to CISM, in Kolašin, from 6th to 12th May 2018, and the winner of the competition was Serbia, after four year of reign of Bosnia & Herzegovina.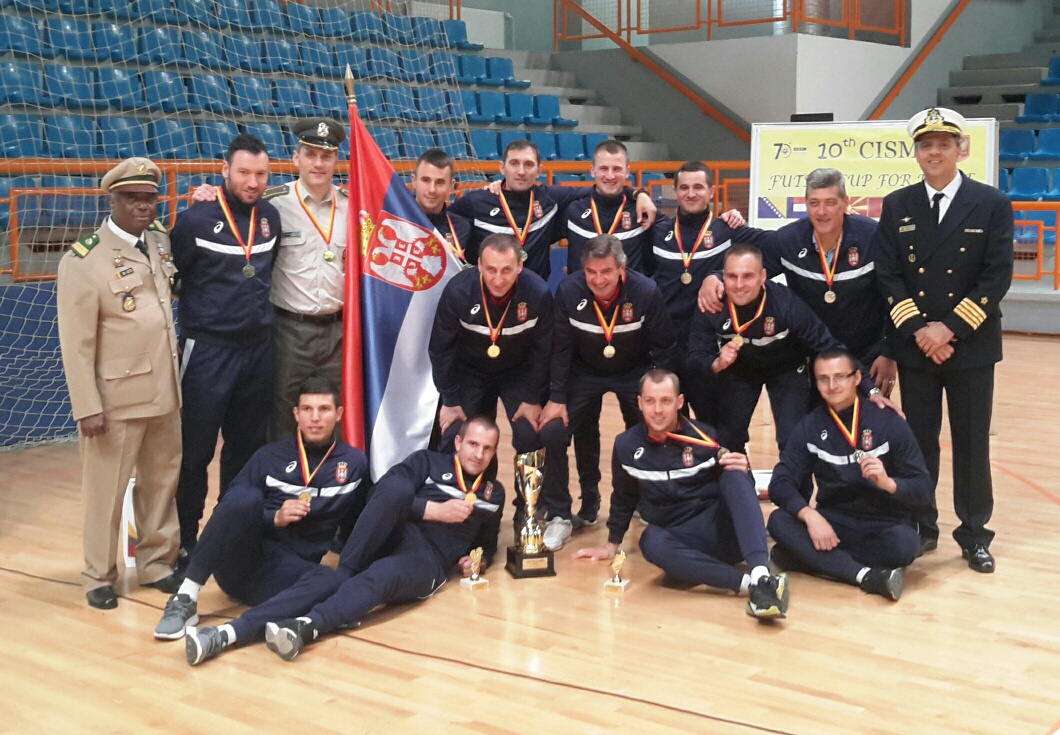 In 2019, the 11th CISM Futsal Cup for Peace will be organized by the the Former Yugoslav Republic of Macedonia!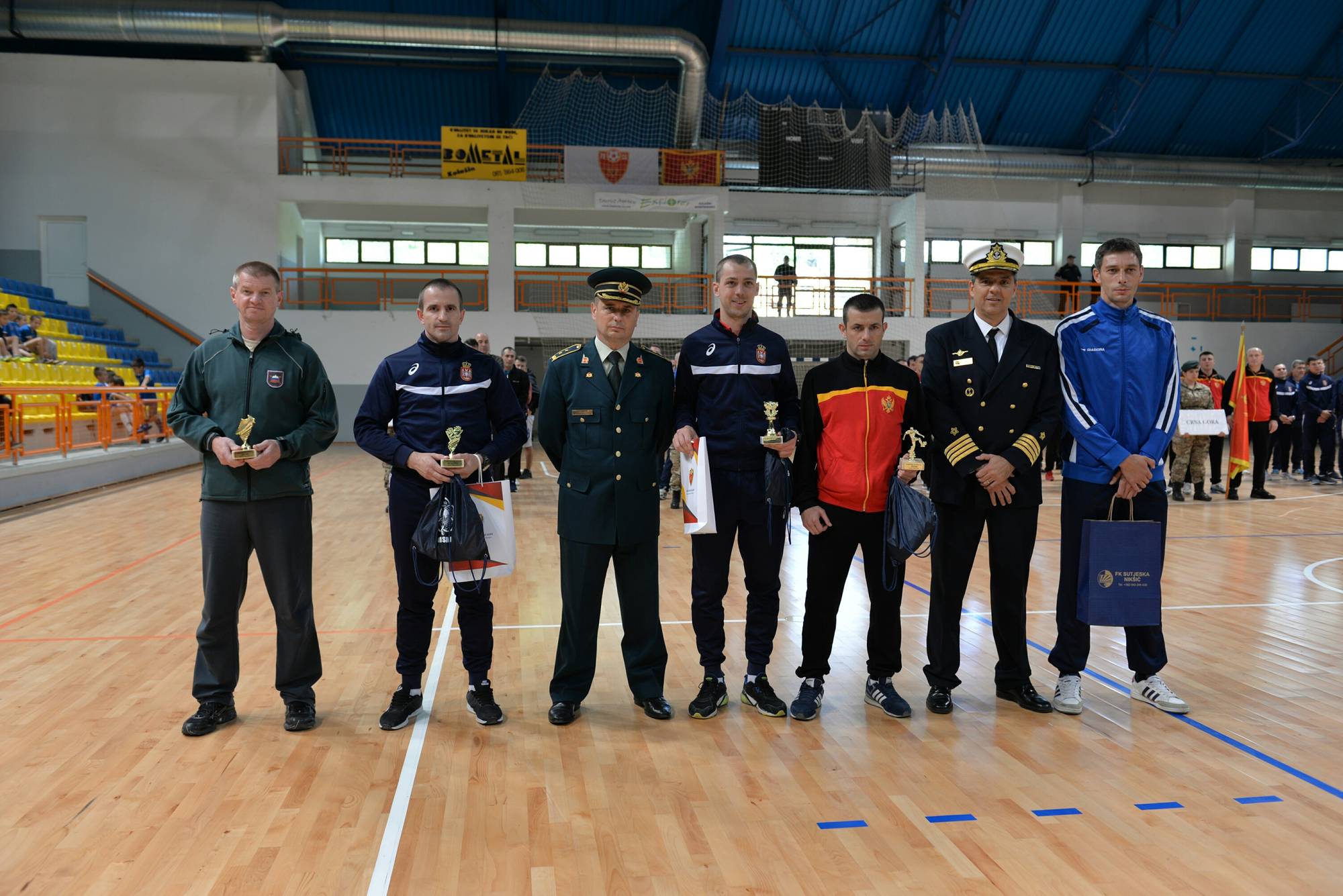 The MVP's in 2017 (From left to right): Fair Play Trophy - Slovenia; Best Goal Keeper - Dalibor Stojanović (SER); X; Best player - Miloš Trajković (SER); Best scorer - Milan Lakčević (MON); Navy Captain Marcos Lucio - Sports and Peace Manager; Best scorer - Senad Sarajkić (BIH)
next events
PREVIOUS YEARS