2nd WMC Beach Volleyball – Rio de Janeiro (BRA) – Competition Day 4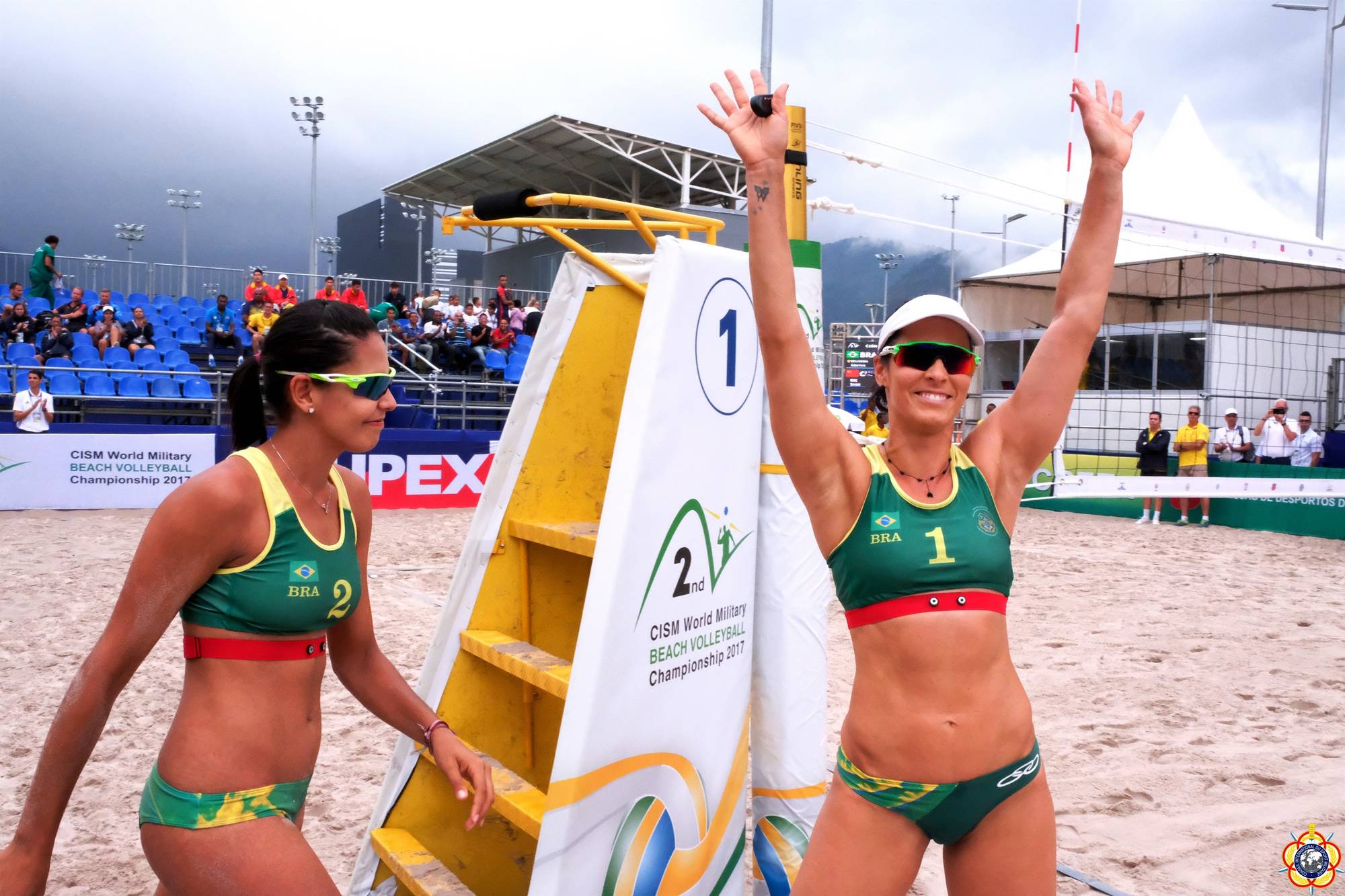 RIO DE JANEIRO (BRA) - After a very hot day, the weather changed dramatically and the rain did not stop falling. However, the rain did not cool the atmosphere in the stands and had no effect on the performances of the players on the fields.
The public was present in large numbers at the Olympic Park, in the arena set up next to the Tennis Arena, and was rewarded with beautiful games. In addition to the animation led by animator and master of ceremonies Maradona and DJ Doido, visitors were attended the full of adrenaline semifinals of the competition.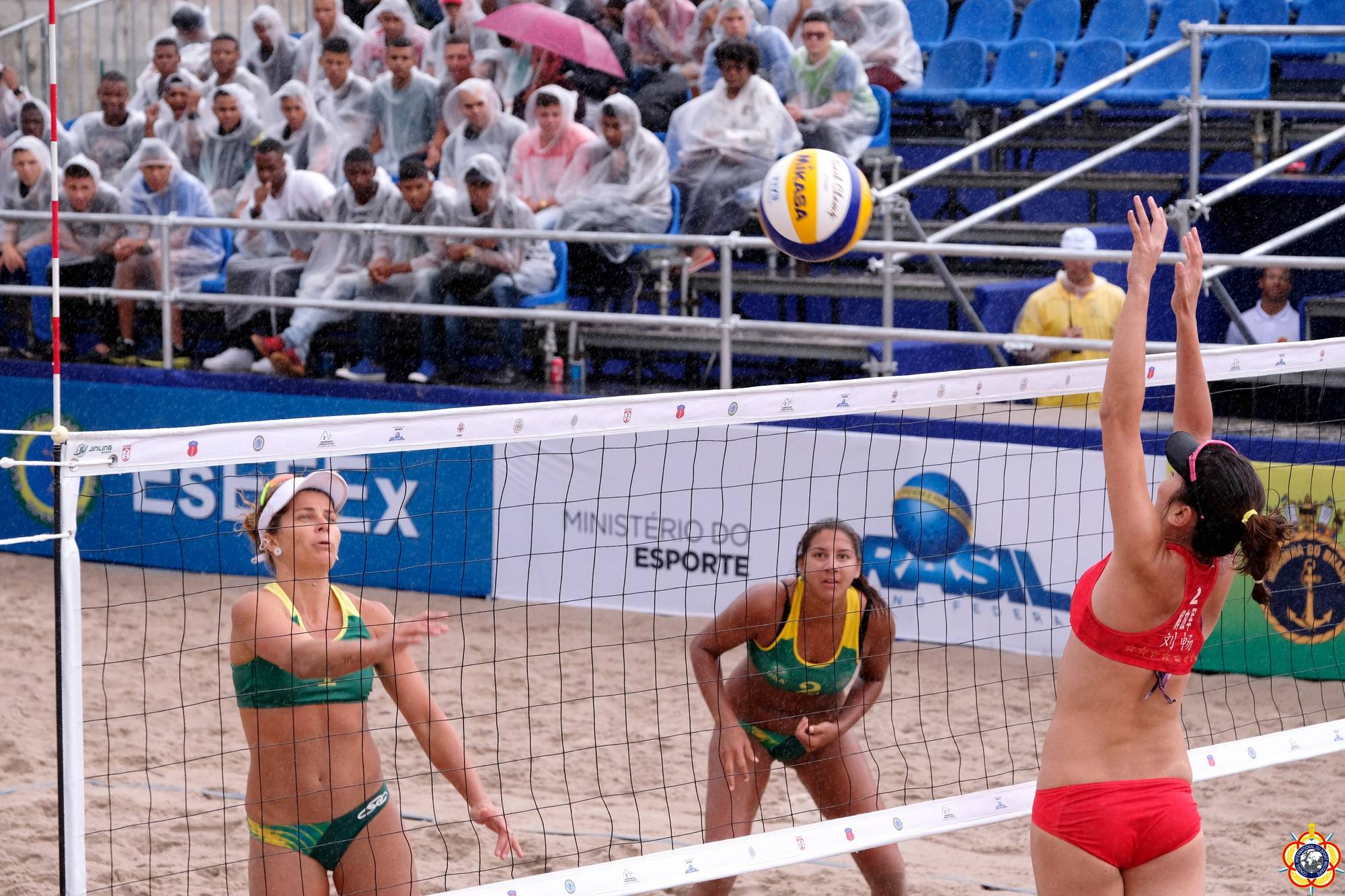 In the women's competition, the two semifinals were opposing Brazil and China. The two local doubles, Ágatha / Eduarda and Larissa / Ana Patrícia, showed out to be stronger than their Chinese counterparts with two victories 2 sets to 0! The men's semifinals were very tense and suspenseful. The Brazilian pair Álvaro / Saymon faced the German team formed by Dollinger / Walkenhorst. The crowd made a lot of noise and encouraged the local athletes, especially to Saymon's delight who vibrated with the fans at the end of each point. Even though the match ended on a two sets zero victory, the game was much disputed, with some reversals during the whole game.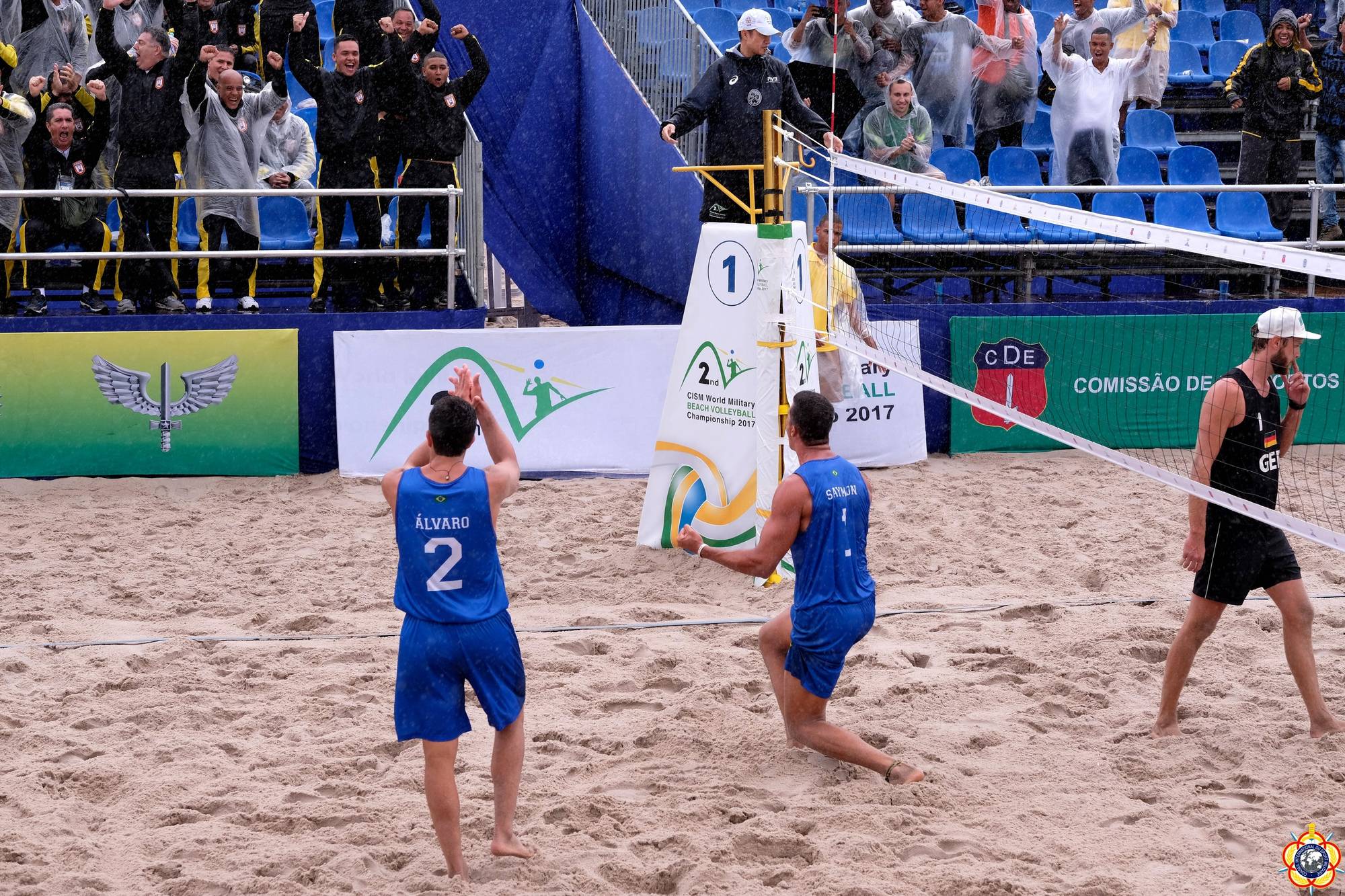 In the second semifinal, two Brazilian teams were playing for a place in final and the pair Evandro / André were facing their teammates Guto / Vitor. The current world champions Evandro and André took the best start and even won the first set. Evandro made the difference during the first set with his powerful serve who helped them to win the first set. Nevertheless, Guto and Vitor did not give up and raised their level of play to finally reverse the situation and win the game two sets to one.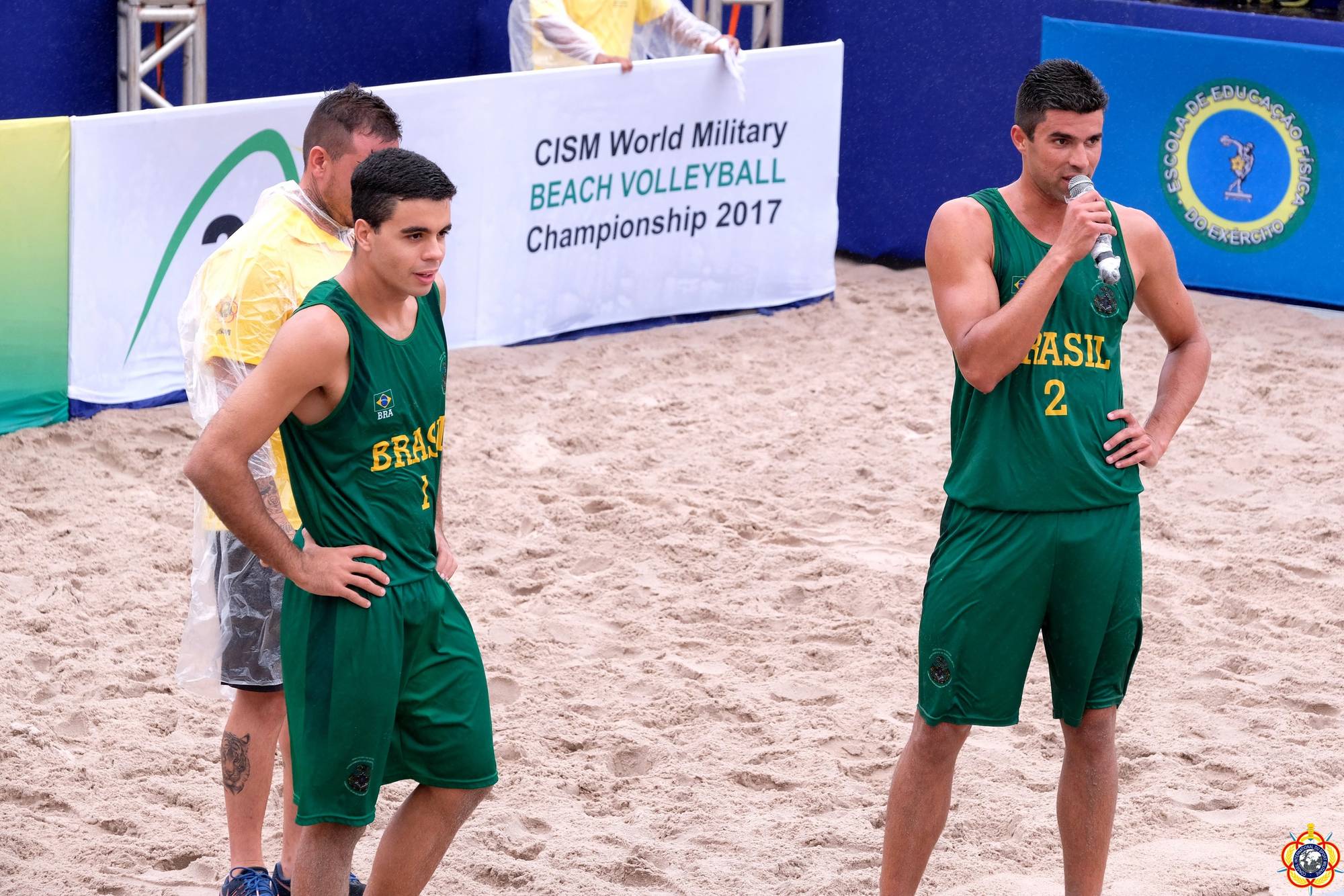 With these results, there will be two green and yellow finals tomorrow. Larissa / Ana Patrícia will face Ágatha / Eduarda for the title in the women's competition while Guto / Vitor will play against Álvaro / Saymon for the men's title. However, before the finals, the spectators will also have the opportunity to attend the bronze medal games: a Chinese confrontation between Shao / Liu and Bai / Zhao in the women's competition while Evandro / André from Brazil will face Dollinger / Walkenhorst from Germany in the men's event. The games will start from 9.00 p.m. in the Rio de Janeiro's Olympic Park.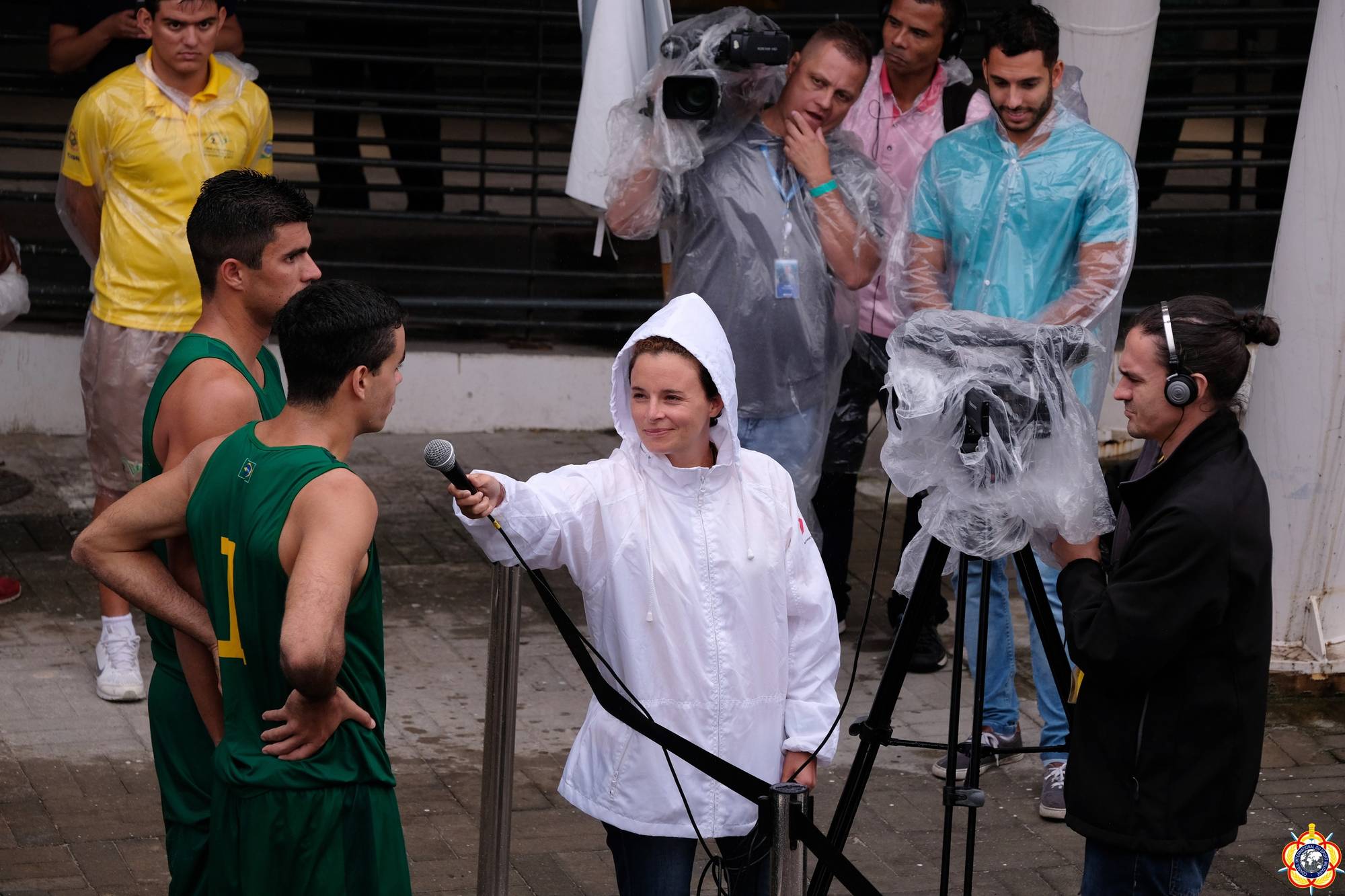 For all the results and information: Information Bulletin 5
The games are available in livestreaming on the CDE Brazil Facebook page.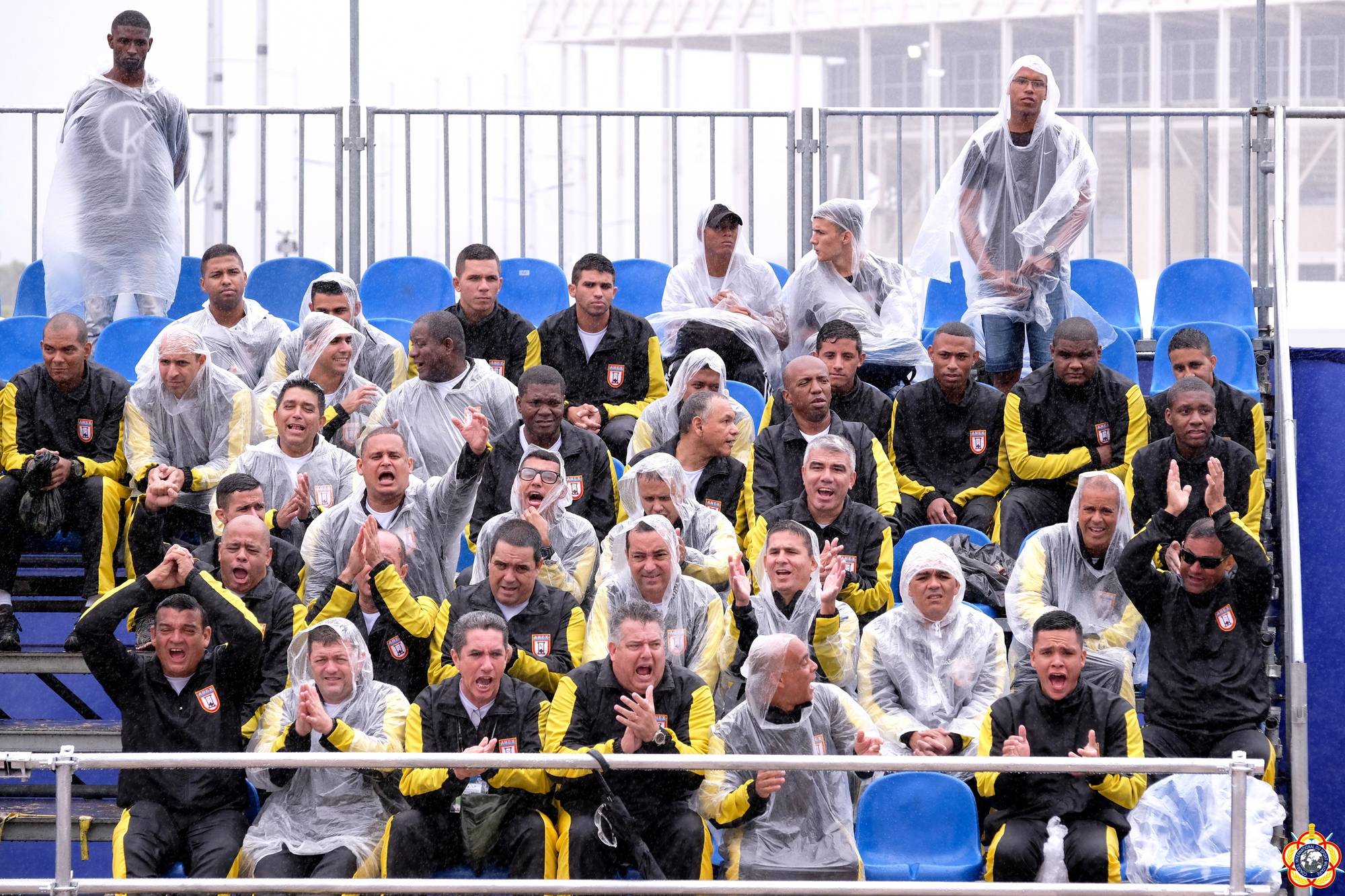 All the pictures are available on the CISM Flickr Account.
For more information, visit http://cismbeachvolley2017.com.br/
(Source : http://cismbeachvolley2017.com.br)
(Pictures: Mr. Eddy Kellens, CISM Photographer)