4th CISM World Winter Games Berchtesgaden & Ruhpolding (GER) 2022
4th CISM World Winter Games Berchtesgaden & ruhpolding 2022 - Presentation
Welcome to Germany! Welcome to Bavaria! Welcome to Berchtesgaden and Ruhpolding!
The 4th CISM World Winter Games in 2021 will be another great opportunity for CISM Military athletes to practice and experience "friendship through sport". For the first time ever para-sport and cross-country running disciplines have been integrated into the Games sports program. This allows injured military athletes and military athletes from countries where snow sport is not common to experience CISM World Winter Games, too.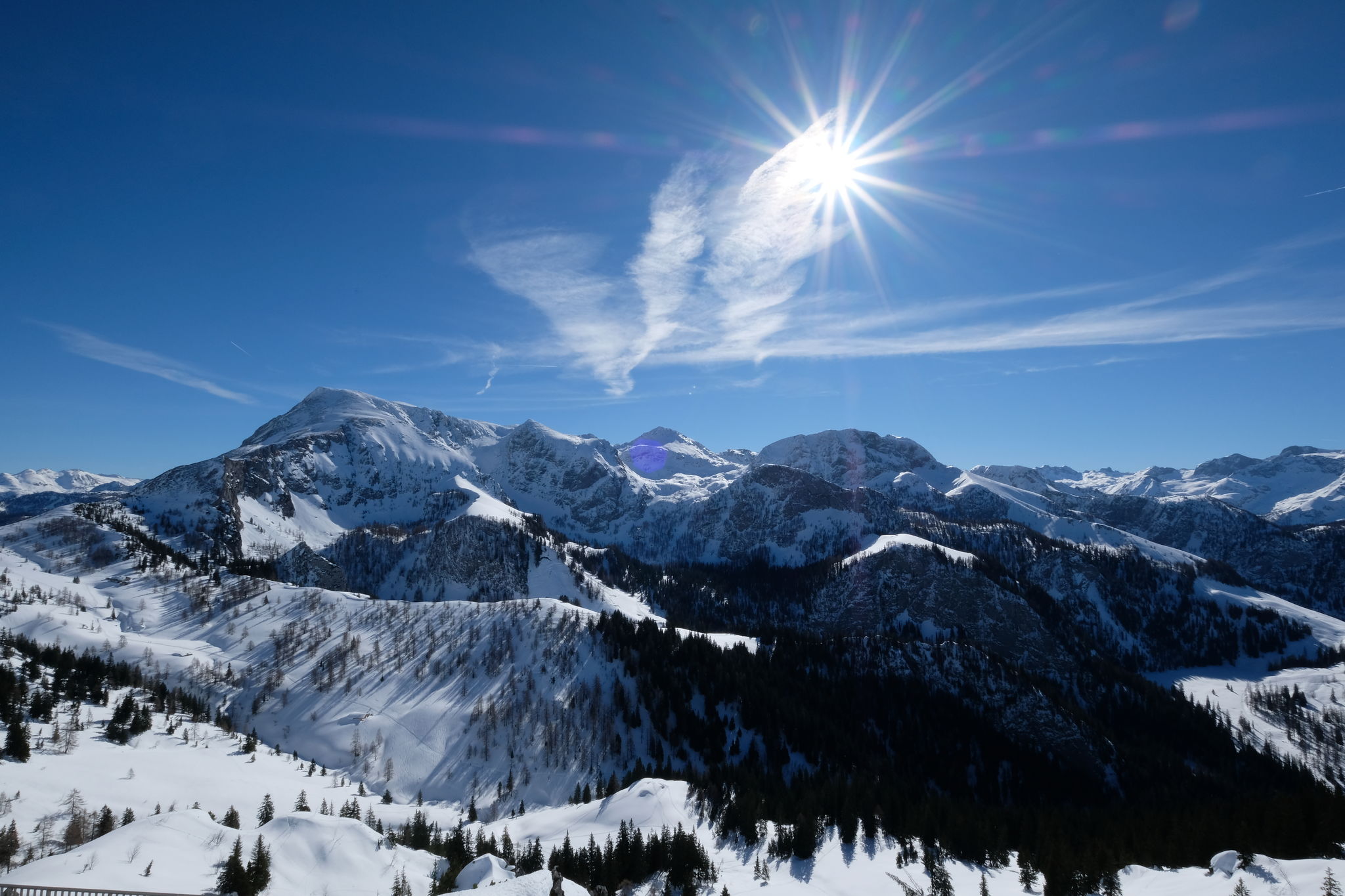 In addition to the aforementioned sports (Para Ski Cross Country and Cross Country Run), competitions will be held in the following disciplines: Alpine Skiing, Biathlon, Indoor Climbing, Patrol, Ski Cross Country, Ski Mountaineering, Ski Orienteering and Snowboard.
As the host of the CISM WWG 2022 the German armed forces, called "Bundeswehr", is already well prepared to welcome over 1.000 participants from over 40 Nations. Furthermore the host-cities Berchtesgaden and Ruhpolding are not only the perfect places to do winter sports. Both spots are also ideal to feel the warm-hearted, Bavarian hospitality, to savor mouth-watering food and to enjoy the fantastic landscape. All these characteristics plus the ribbon of friendship forming the shape of the Watzmann, which is the most famous mountain in the Berchtesgaden Alps, are also integral parts of the Logo. Please find more information about the dynamic and modern Logo of the CISM WWG 2021 here.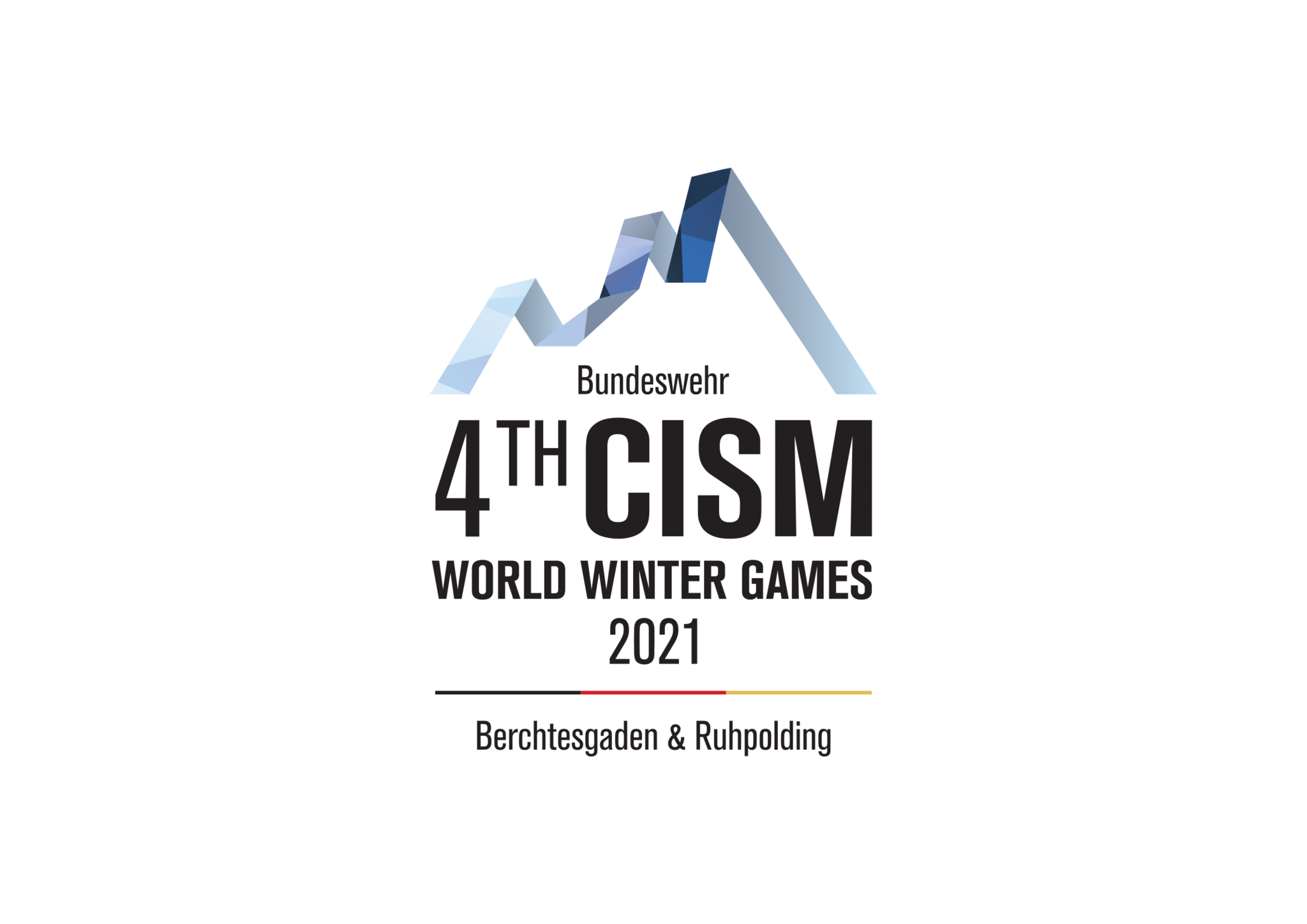 The symbol of the 4th CISM World Winter Games is the ribbon of friendship which connects all participants regardless of their origin, culture, religion or nation.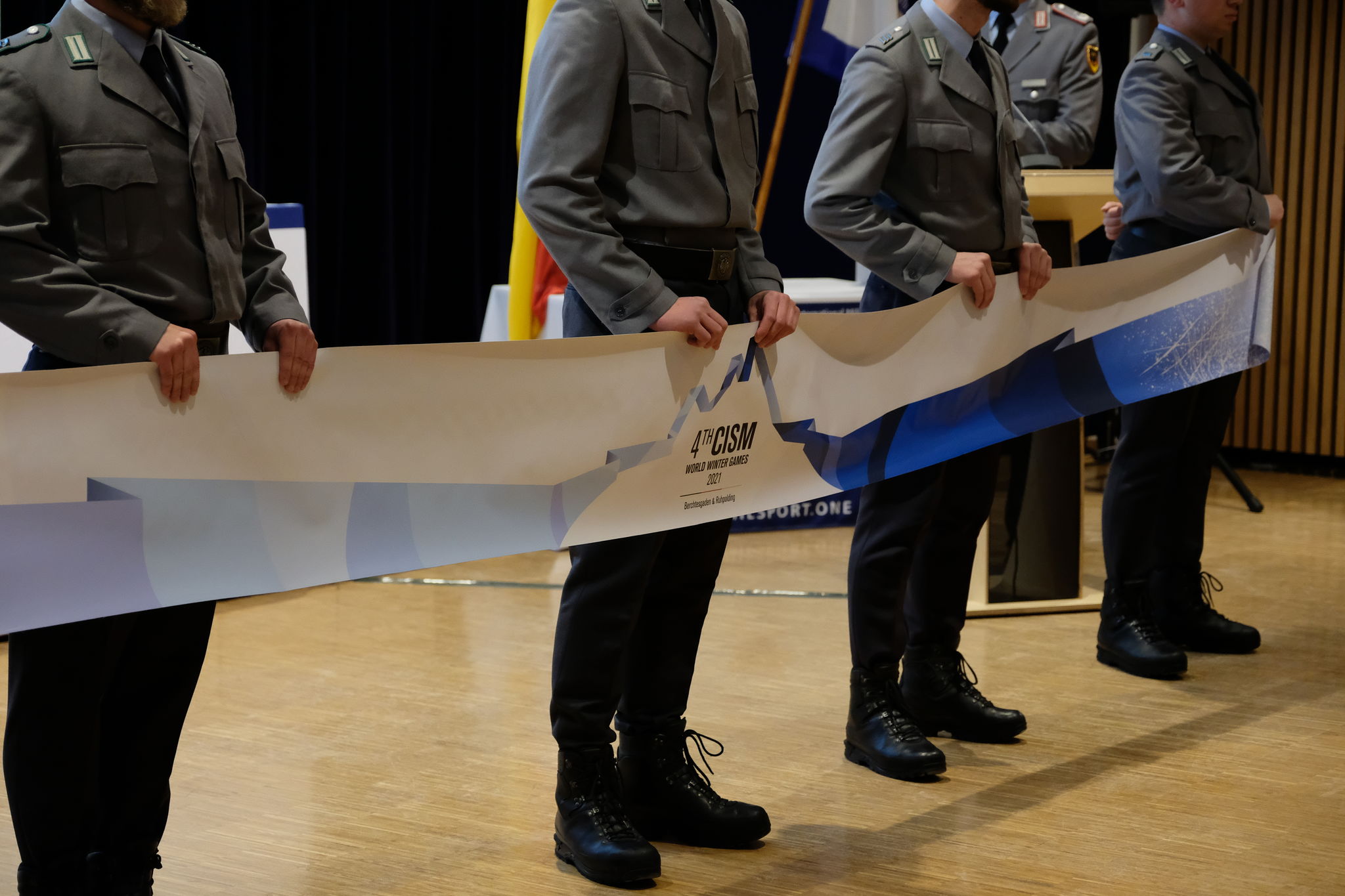 The motto of the 4th CISM World Winter Games is: "United by Friendship".
Invitation File "CISM WWG 2022"
Please feel free to find more information about the 4th CISM World Winter Games 2022 in the official Invitation File, which can be found here.