China Mobile becomes the partner of the 7th CISM World Summer Games Wuhan 2019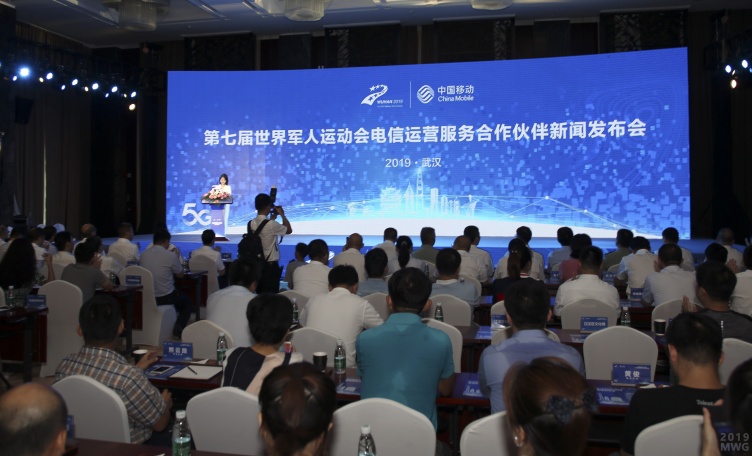 WUHAN (CHN) - On July 26, the Wuhan Executive Commission and China Mobile Group Hubei Company Limited (Hubei Mobile) held a press conference in Wuhan to announce that China Mobile became the partner of the 7th CISM Military World Games (7th CWG) and would provide communication services including several 5G applications.
Liu Shuwei, Project Manager of the 5G Office, Hubei Mobile said that they would closely cooperate with Wuhan Executive Commission to offer the advanced and efficient telecommunication service guarantee for the Games.
For this purpose, China Mobile has established a special working group and a supporting service agency formed by technical experts and service proficient to quickly apply 5G, big data and other technologies to many informationized guarantee projects, including the 5G Service Exhibition Hall in the Athletes' Village, the Calling & Operating Center and the CWG Culture Communication Platform, in order to improve the intelligence level and public service capability for the 7th CWG.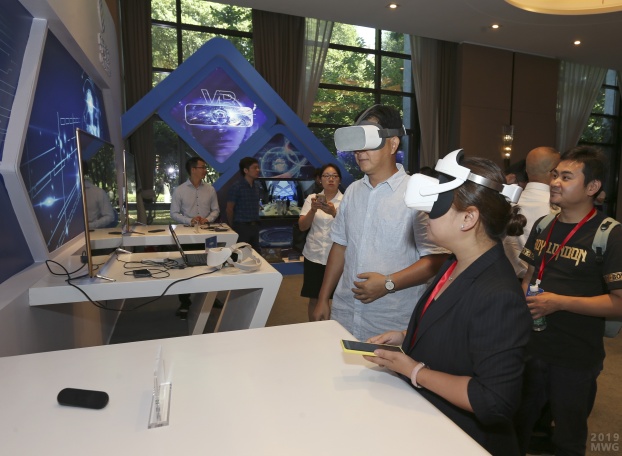 Hubei Mobile will also provide the hot line service for the participants from all over the world, and the signal failure report and consultation services for the venues, assuring that they will answer the calls, solve the problems and give feedback as soon as possible.
China Mobile working group is optimizing the network for the venue areas, trunk roads, transport hubs and key business districts relating to this event. So far, the high-quality 4G network coverage has been set up in 35 venues and facilities, 528 5G base stations have been built, and 3 railway stations in Wuhan and Wuhan Tianhe International Airport will be covered by 5G before the event.
China Mobile made the 5G holographic projection demonstration and activated the "CWG Connection", the service hot line for the 7th CWG at the press conference while the attendees experienced several 5G application equipment on the site after the conference.
(Source: SUMOC Executive Committee)