CISM Mission: "Endorsing Friendship amongst soldiers, CISM is the worldwide International Military Sport Organization devoted to bringing together Armed Forces personnel from all Nations through sports activities, thus enabling the physical training, military readiness and education for the Armed Forces"

CISM Vision: "CISM is the world leading military sports organization enhancing mutual respect, solidarity and promoting Peace through its various activities
Download the CISM Green Paper which includes the CISM Mission, Vision, Mottor, Values and Strategic Objectives
The top-10 benefits of CISM participation
Why Nations / MoD should support CISM ?
Sport in armed forces
Foster confidence & cohesion amongst soldiers
Create military fit & motivated soldiers
Enhance attractiveness of military service
Identify, train & motivate talents
Provide experience by international competition
Military sport & society
Enhance intercultural & international competence
Use Sport as effective diplomatic enabler
Enhance solidarity amongst nations
Use sport for deconflication / peace building
Support worldwide spreading of human rights
Five founding nations –Belgium, Denmark, France, Luxembourg and the Netherlands- created CISM while meeting in Nice at a fencing event on 18 February 1948. Although they were only European countries, CISM founding nations did have a global project in mind.
This desire among the military to meet in sports arenas instead of battlegrounds was nothing new in 1948. Indeed, just after the First World War, the first Interallied Games were organised upon the initiative of General Pershing and his entourage with 18 nations representing five continents. In 1919, 1500 athletes competed in 24 different sports in front of a large audience in Joinville in the Paris suburbs.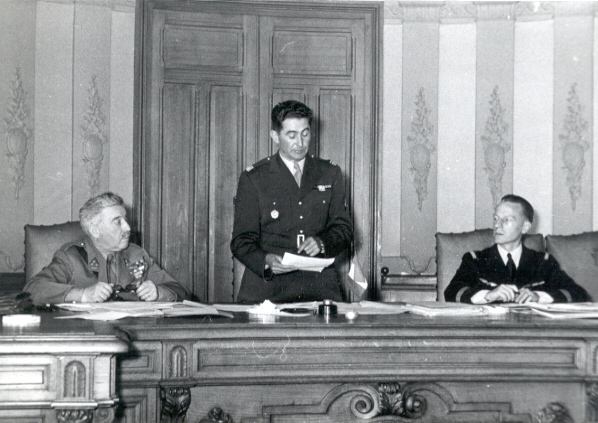 Following the Second World War, the Allied Forces Sports Council was revived. The second Interallied Games were held in Berlin in 1946. Only athletics competitions were organised. The desire to meet among soldiers was stronger than the need to produce striking sports achievements at all costs. On May 1946, the Allied Forces Sports Council was set up, namely by Colonel Debrus and Major Mollet who were among the founding fathers of CISM two years later. Unfortunately, because of political discord, the Allied Forces Sports Council was extinguished in 1947. However, the ideal was rekindled the following year with the founding of CISM and the rise of a global vision.
Since its foundation in 1948, CISM's universality became increasing real, developed as it was by the Presidents and Secretaries General who led the organisation over the years. In 1950, Argentina and Egypt joined the –by then – nine European countries. In 1951, it was the USA's turn to join. In 1952, Iraq, the Lebanon, Pakistan and Syria became members and in 1954 Brazil.
Over the years, membership has progressed at a steady pace. The emergence of Cold War and the setting up of SKDA- a military sports organisation whose member nations were also members of the Warsaw Pact-denied CISM the official universal status it wantcraved and needed to be recognized by the IOC. But the political turnoil at the end of the 80's and more specifically the fall of the Berlin wall all of a sudden gave renewed impetus to CISM'expansion . In the space of just four years (1991-1995), 31 new member countries joined the organisation.
Such rapid progress led to recognition by international institutions as the IOC.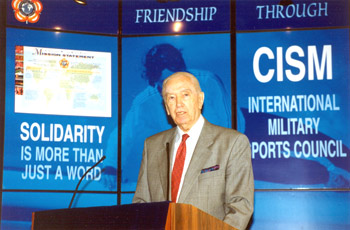 Another important event in CISM history occurred in September 1995 with the organisation of the 1st CISM Military World Summer Games in Rome. CISM has become, with its 133 member nations, its annual world, continental and regional sports calendar, the high level of its competitors (the International Military Sports Council can no longer keep track of the countless world and continental champions who are also renowned for their exploits within civilian competition), one of the biggest sports institution in the world.
Since 1995, CISM has organized every four years the CISM Military World Summer Games, a multi-sport event held one year before the year the Olympic Games are organized.
The 1st CISM Military World Summer Games 1995 were held in Rome from 4 to 16 September 1995; 93 nations competed in 17 different sporting events to celebrate the 50th anniversary of the second World War and of the ratification of the United Nations Organization Charter.
In 1999, the 2nd CISM Military World Summer Games 1999 were held in August 1999 in Zagreb, Croatia; 7000 participants from 82 nations competed in 20 sports.
In 2003, the 3rd CISM Military World Summer Games 2003 were held in December 2003 in Catania, Italy; Participants from 84 different nations competed in 13 sports.
In 2007, the 4th CISM Military World Summer Games 2007 were held in October 2007 in Hyderabad, India; Participants from 101 countries competed in 14 sports.
In 2011, the 5th CISM Military World Summer Games 2011 were held in July 2011 in Rio de Janeiro, Brazil; Participants from 108 countries competed in 20 sports. Brazil topped the medal table with 45 gold, 33 silver and 36 bronze. China was the second with 37 gold, 28 silver and 34 bronze. Italy captured 14 gold, 13 silver and 24 bronze to round out the top three.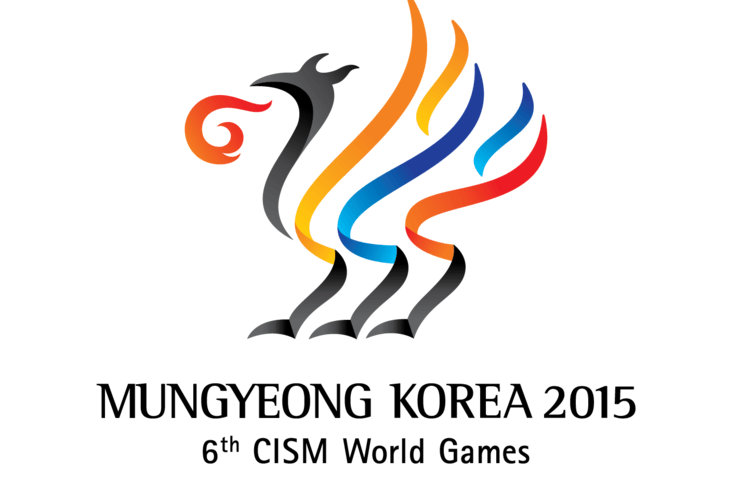 In 2015, the 6th CISM Military World Summer Games 2015 were held in October 2015 in Mungyeong, Korea. Participants from 105 countries, more 15 as observer, competed in 24 sports, including five military sports. Russia topped the medal table with 59 gold, 43 silver and 33 bronze. Brazil took the second place with 34 gold, 26 silver and 24 bronze. China captured 32 gold, 31 silver and 35 bronze to round out the top three.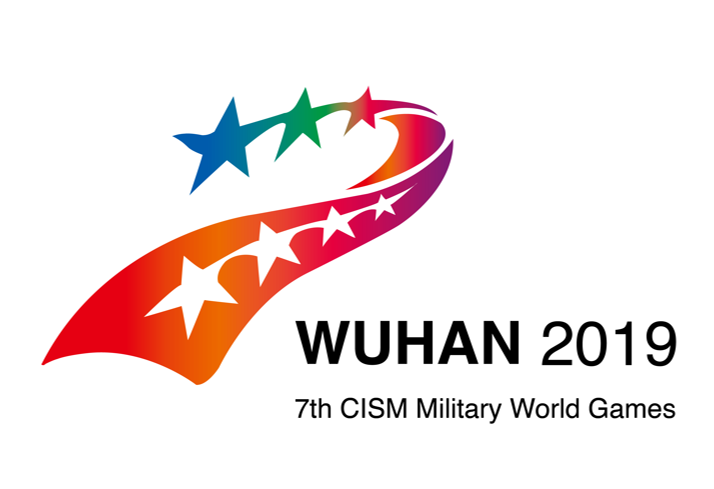 In 2019, the 7th CISM Military World Summer Games 2019 were held in October 2019 in Wuhan, China. Participants from 110 countries, more 4 as observer, competed in 29 sports, including five military sports. China topped the medal table with 133 gold, 64 silver and 42 bronze. Russia took the second place with 51 gold, 53 silver and 57 bronze. Brazil captured 21 gold, 31 silver and 36 bronze to round out the top three.
Founded on the 18th of February 1948 in Nice (France), the International Military Sports Council (CISM) is one of the largest multidisciplinary organizations in the world. CISM organize various sporting events for the armed forces of its 140 member countries and is one of the global sports organizations in which the largest number of disciplines is represented. Soldiers, who may previously have met on the battlefield, now meet in friendship on the sports playing field. This is in accordance with the philosophy and the ideals which were set in CISM's mission statement in 1998, signed by all the member countries.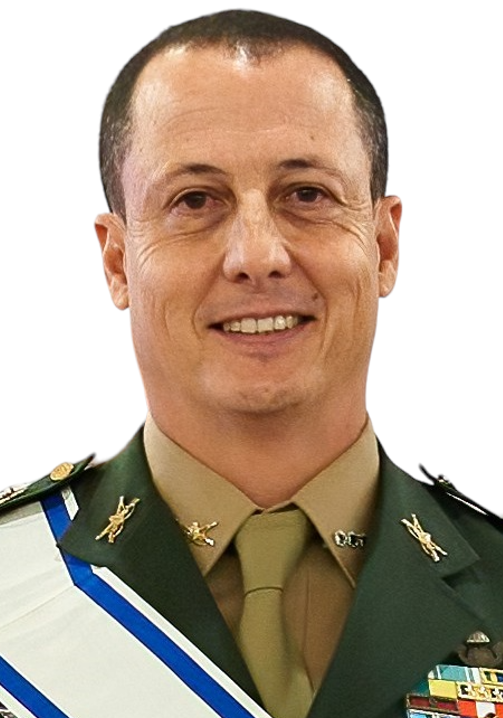 CISM President
Colonel Nilton Gomes Rolim Filho (BRA)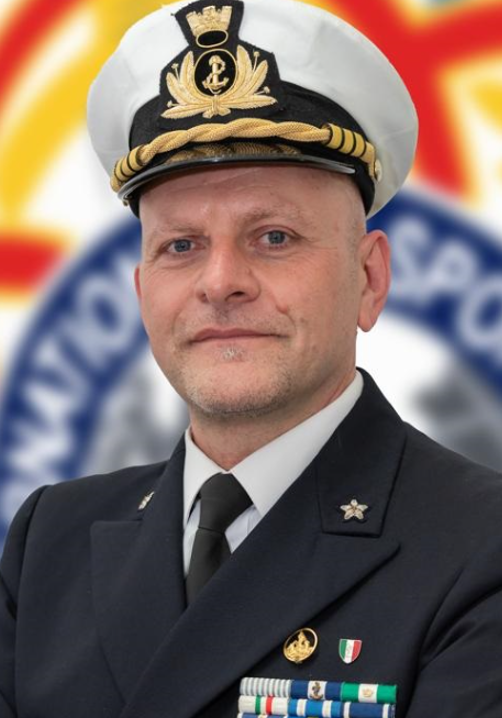 Secretary General
Navy Captain Roberto Recchia (ITA)
Sport and Solidarity
Numerous worldwide, continental and regional activities take place throughout 300 days of the year. The two pillars of CISM which function as the basis for these events are sport and solidarity.
CISM has become a stakeholder which can no longer be ignored by the international sports community. It plays an important role in training elite athletes. A true pioneer in international sports solidarity, CISM has implemented projects organized in conjunction with the IOC (International Olympic Committee) and organisations such as United Nations and the European Community. We have developed a close working relationship with national and international federations and with all international sports authorities.
Sports
CISM annually organises over twenty World Military Championships for different sports in which all member nations can take part. We also organize continental and regional competitions and every four years the CISM Military World Summer Games and most recently CISM Military World Winter Games are held. These are multisport events organized by CISM in conjunction with CISM member nations.
The 1st CISM Military World Summer Games were held in 1995 in Rome. 93 nations competed in 17 different sporting events to celebrate the 50th anniversary of the end of the 2nd World War.
The 1st edition of the CISM Military World Winter Games was held in 2010 in Italy, in Aosta Valley Region, where 43 different countries and more than 800 athletes have competed at the highest level in winter sports.
Champions
The International Military Sports can no longer keep track of the countless military champions who are also renowned for their exploits within civilian competitions. Paul Tergat, Aleksey Nemov, Valentina Vezzali, Mark Huizinga, Pavel Kolobkov, Renata Mauer, Pyrros Dimas and Fabrozio Mori are but a few of the military athletes who regularly top international sporting events.
Symposia
CISM strives to organise international symposia almost every year, to study various aspects of physical education and sport within the Armed forces. The last edition of the CISM International Symposium took place from 2 to 8 November 2021 in Ancient Olympia, Greece, a place intricately linked to international sports and the beginning of Olympism. This CISM International Symposium, whose theme was "Sport Science in the Cradle of the Olympics", was a real success and the next edition will take place in Tunisia in 2023.
Sport for Peace
In 2005, CISM organised the seminar "Sport and peace" which was held in Mantova, Italy. Representatives from more than 22 countries, International Organizations, IOC, UN, UNICEF, Sports Associations, CISM Member Nations and organizations directly dealing with peace, health, sport and education attended the Seminar.
All participants agreed that sport had become a significant tool to help the rebuilding of societies in post conflict situations.
In October 2007, during the 4th CISM Military World Summer Games in India, CISM organised in partnership with the IOC, the Indian Olympic Association and the Organising Committee of the World Games, an International Forum on Sport for Peace, with the theme: "Sport, a concrete fundamental tool to promote Peace".
Through their lectures, the different authorities presented their experiences and expectations concerning the usage of sport as a tool to educate and help the process of reconstruction in post conflict situations.
In 2010, on the 20th of March, in the framework of the Winter Games, CISM organized in close cooperation with IOC, the International Forum on the subject Sport for Peace – "From positive initiatives to systemic integrated programs".
This extraordinary event, together with our previous initiatives (Mantova 2005 and Hyderabad 2007), have successfully demonstrated that sport (and especially military sport) is a fundamental tool capable of promoting peace and may be useful for peacekeeping missions worldwide. All participants and institutions recognized that CISM and the Armed Forces are important players in the Sport for Peace Movement, and agreed that partnerships are the most relevant learned lesson that can concretely foster the use of sport as a development tool in conflict areas.
The Forum counted on eminent authorities such as HSH Prince Albert II of Monaco and other distinguished guests as lecturers from IOC, United Nations, NATO, Vatican, Sport and Peace Organization, Former Commanders in Peacekeeping Operations, and CISM authorities and showed that our Council is able to build bridges between international institutions and to create synergies.
All participants of the Forum have signed a declaration entitled "CISM Aosta Call-to-Action 2010 on Sport for Peace" summarizing the common wishes and asking all institutions to formally establish a bilateral and mutual agreement in order to undertake concrete programs aimed at sharing good practices and effectively implementing Sport for Peace programs.
CISM General Secretariat - BRUSSELS, BELGIUM
The CISM General Secretariat is located in a brand new building in Woluwé-Saint-Pierre.
Situated near famous areas as Mérode, Square Montgomery, Flagey and Schuman (EU Headquarters), the CISM General Secretariat is only 15 minutes away from the Brussels National Airport.
CISM General Secretariat
16-18, Rue Maurice Liétart
1150 Brussels
BELGIUM
Tel. : (32-2) 647 68 52
Fax : (32-2) 647 53 87
Email : cism@milsport.one