Launching of the Torch Relay and Holy Flame-lighting Ceremony in Wuhan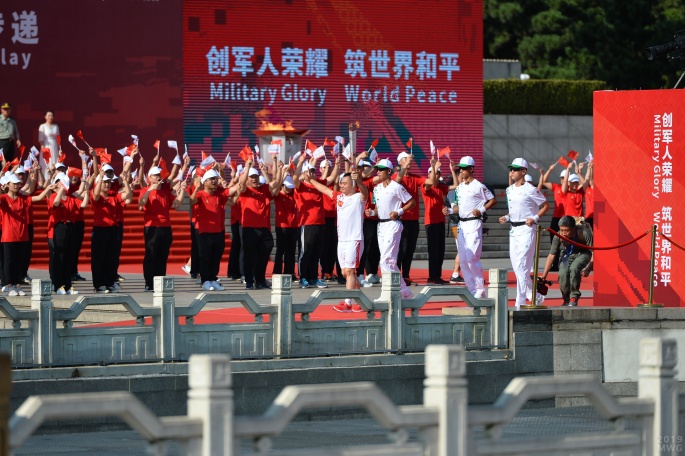 WUHAN (CHN) - The holy flame-lighting and torch relay ceremony of the 7th CISM World Summer Games were launched in Nanchang City, Jiangxi Province on the morning of August 1. Considered as an important part of the promotional activity of the 7th CISM World Summer Games, the torch relay will be mainly carried out in military camps and in Wuhan, the host city.
The flame lighting ceremony took place in front of the revolutionary site in Nanchang August 1st Memorial Hall, the birthplace of the people's army. Escorted by honor guards, FANG Minglu, great-granddaughter of the proletarian revolutionist and militarist FANG Zhimin, dressed in a long white dress, walked slowly towards the sculpture of revolutionary martyrs and saluted with her eyes. About 10 seconds later, the fire rod was successfully ignited.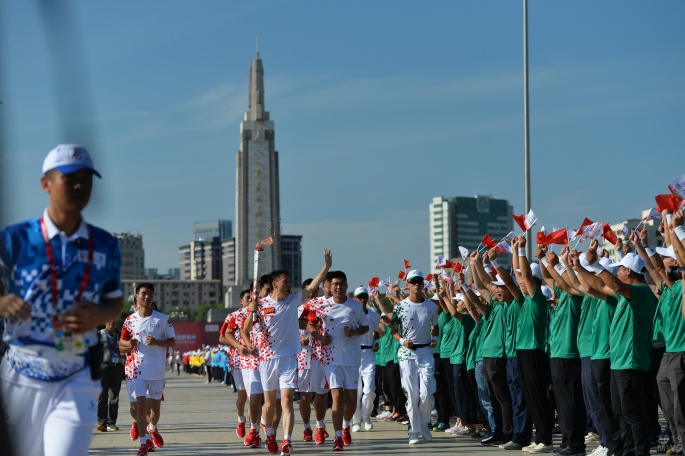 The launching ceremony of the torch relay was held at Bayi Square in presence of more than 1,500 soldiers and civilians. YANG Jian, Director of the Executive Commission of the 7th CISM Military World Games, lit the cauldron in front of the Nanchang August 1 Uprising Memorial Tower with the flame from the birthplace of the people's army, which was lit by Mamby Koita, CISM Secretary General. In the meantime, 2019 peace doves flew into the air.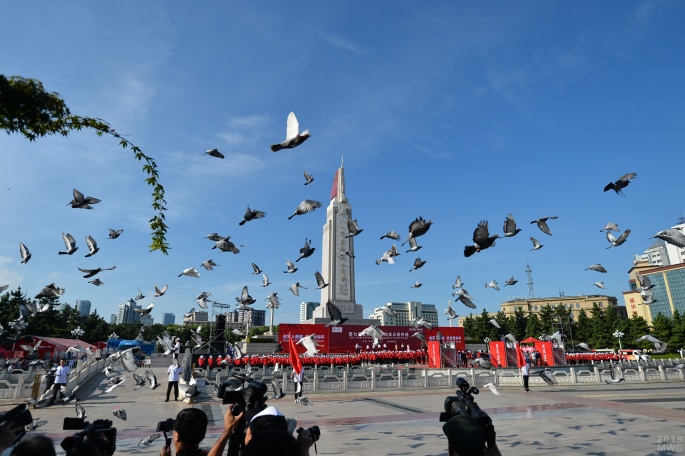 During the ceremony, the following personalities had the honor of being the torchbearers: QIU Eguo, an excellent grass-roots policeman with the honorary title of "Reform Pioneer", ZOU Jinlian, the most beautiful crane-protection girl who has saved more than 400 migrant birds, XIAO Qun, a member of peacekeeping medical team who received the UN peace medal, and HU Minhua, working on the front-line of fighting AIDS and who received the international Nightingale medal. Most of them have served in the army in the past.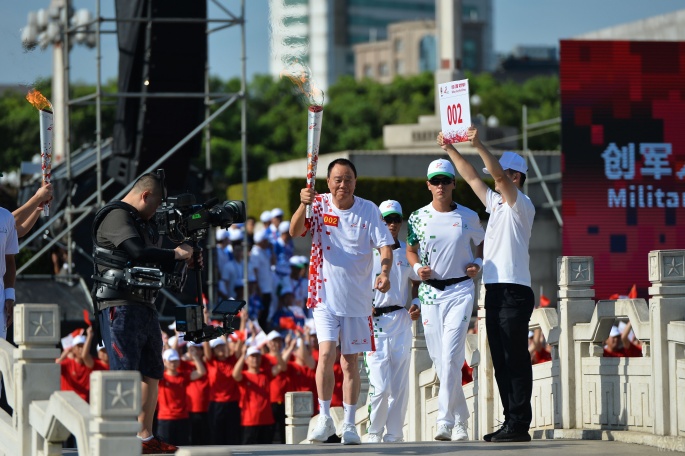 The torch for the 7th CISM Military World Games is named "Peace and Glory". Its total length is 700mm, its weight is 780g, with the overall appearance of a triangle shape, and its top is composed of three closely adjoining flames. The theme for the torch relay is "Sharing Friendship and Promoting Peace" and the slogan is "Military Glory, World Peace".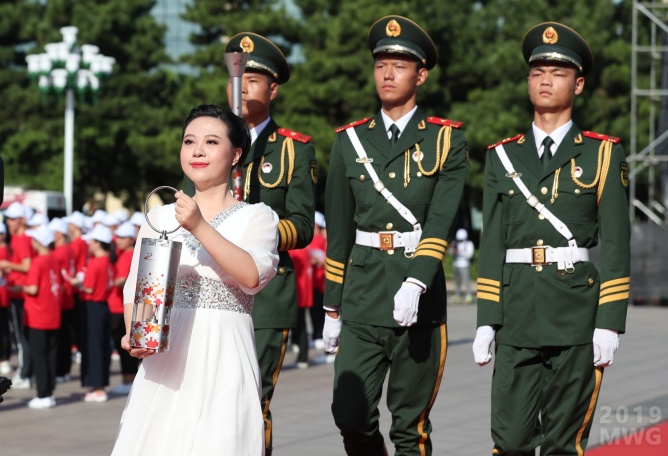 The 7th CISM Military World Games will start in Wuhan, Hubei on October 18, and more than 10,000 soldiers from more than 100 countries will participate in the event. The following disciplines, among others, will be featured: Military Pentathlon, Naval Pentathlon, Aeronautical Pentathlon and Parachuting, and some Olympic sports, including Football, Basketball and Swimming.
(Source: SUMOC Executive Committee)