'Lucky' HUANG (CHN) shaken up on her way to second diving gold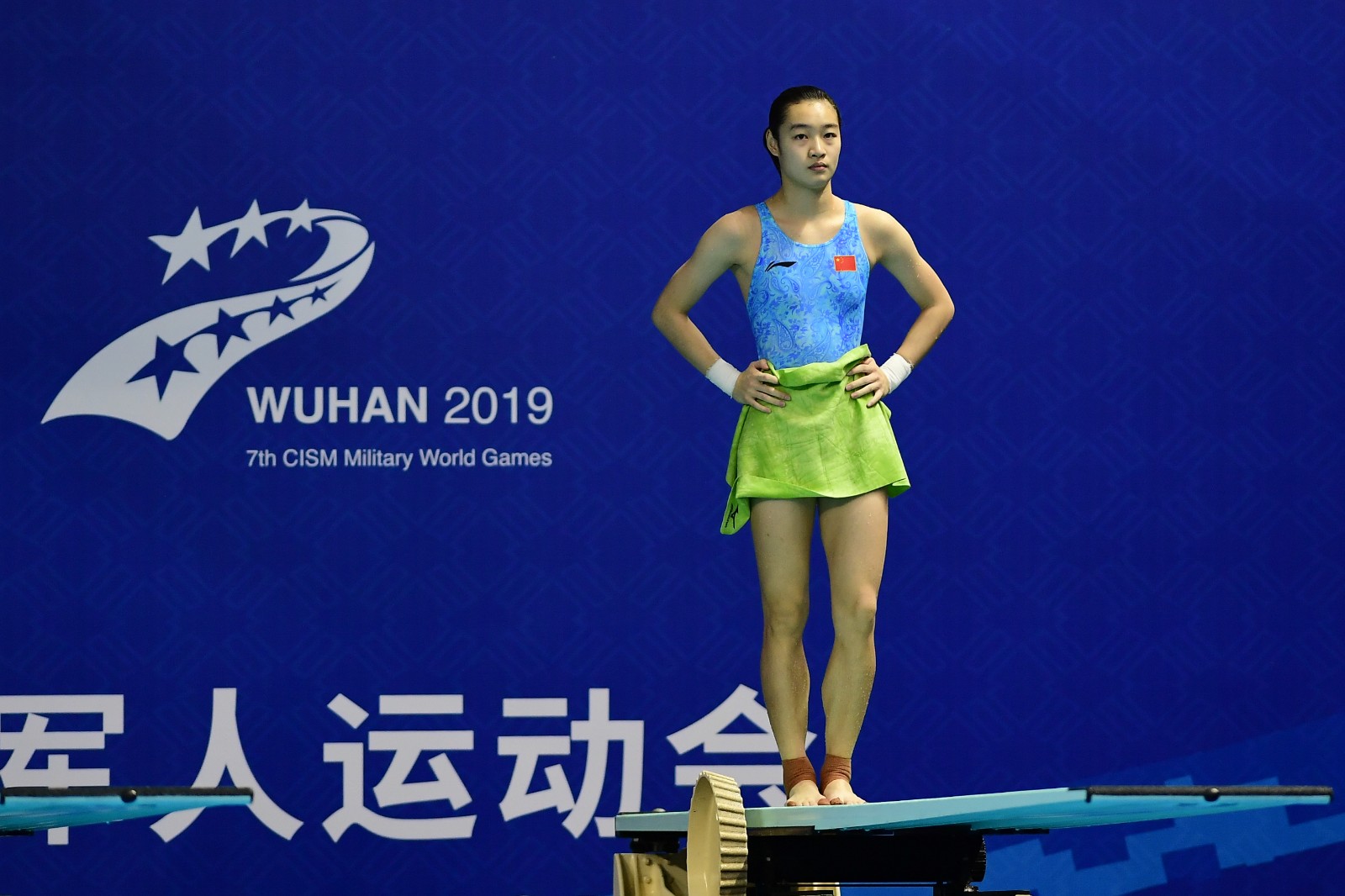 WUHAN (CHN) - China continued to soar and plunge in the diving competition, picking up five more medals in Friday's three events, including three gold.
HUANG Xiaohui (CHN) took her second gold medal at the Wuhan 2019 Military World Games, but unlike her gold in women's 3m synchronised springboard, the women's 1m springboard victory cost her plenty of nerves.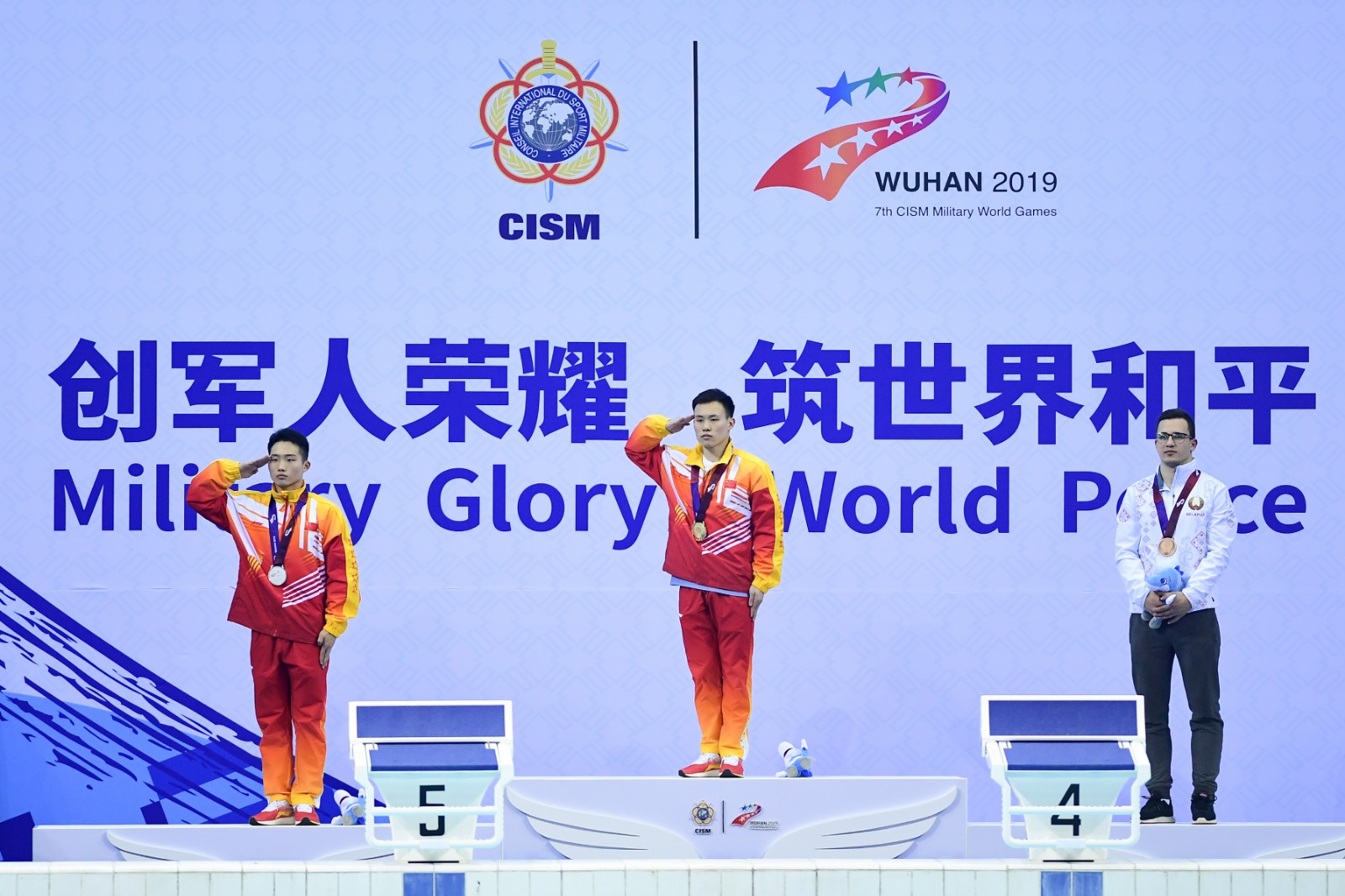 The Chinese diver was in fourth place after the first dive and moved up one line in her second attempt, until eventually settling in top position for the last rounds. But even then HUANG found it hard to relax with team-mate CHANG Yani finishing just 2.40 points behind HUANG's 305.70, and Russia's Kristina ILINYKH, who led in the second round, 6.90 points behind with a personal best score of 298.80.
"I was very nervous today because CHANG Yani and the Russian athlete Kristina are both very strong. I think I was lucky to win the gold medal," HUANG said. "I really wanted this gold medal and I never thought that I would win this gold medal."
Meanwhile, the birthday celebrations continued in the men's events. After celebrating his 18th birthday with gold in the men's 1m springboard on Thursday, WANG Zongyuan (CHN) added a silver to his collection in the 3m springboard where he squeezed in between his golden team-mate XIE Siyi (CHN) and Belarus' Yury NAUROZAU.
Russia's Aleksandr BONDAR marked his 26th birthday with a bronze in the men's synchronised platform, although his synchro partner Sergey NAZIN (RUS) wished he had given him a present of a different colour.
The Russians lost silver to Germany's Lou Noel Guy MASSENBERG/Timo BARTHEL by less than a point after NAZIN fumbled his entry on the last dive.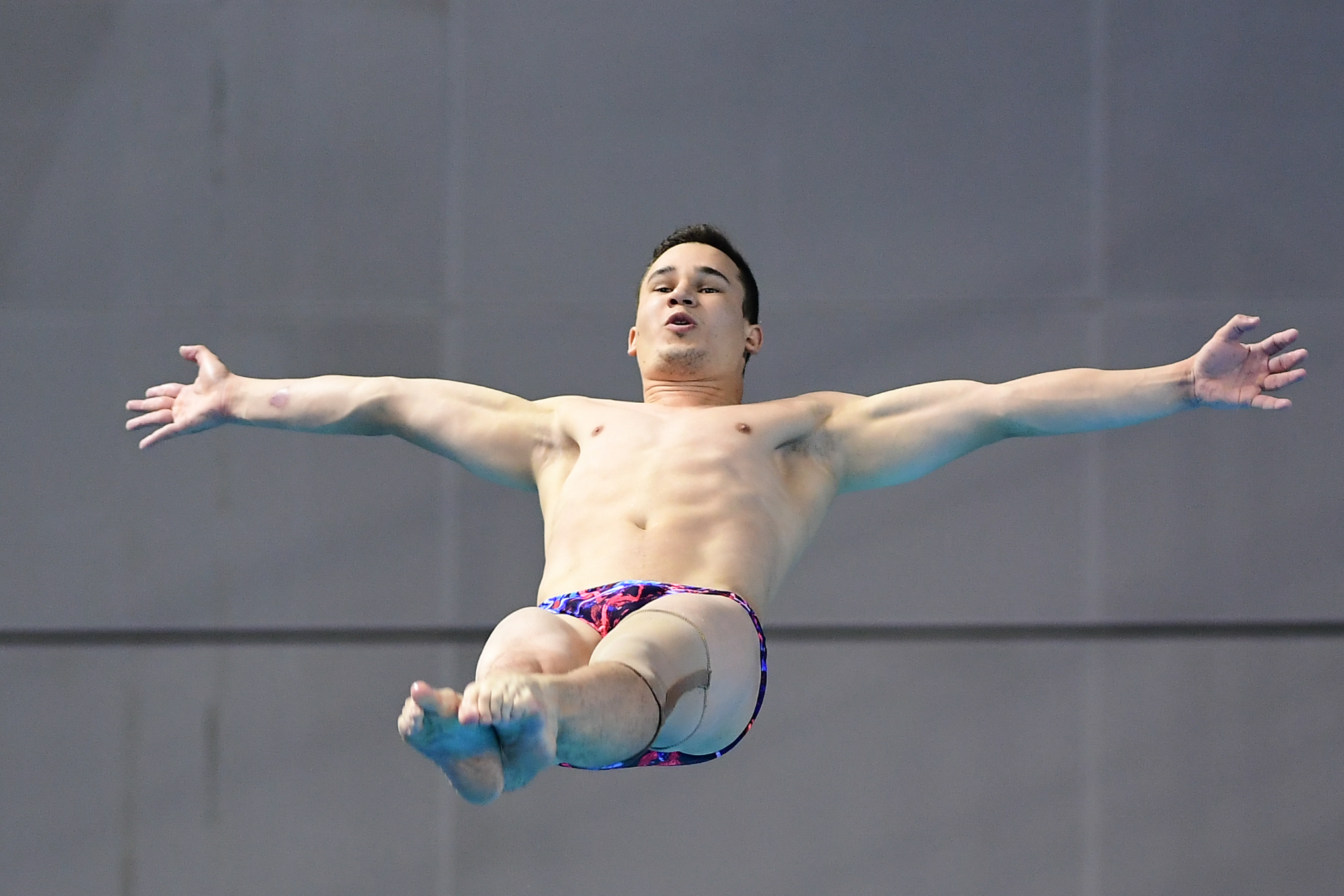 "I wanted to dive with Sasha and I'm so grateful that he gave me this opportunity to compete with him because he is an athlete of the highest level," NAZIN said. "The only thing is, in the last dive, I let Aleksandr down. If I hadn't, everything would have been marvellous. It would have been a present for him on his birthday."
Chinese duo LIAN Junjie/YANG Hao led all the rounds of the men's synchronised platform to arrive at gold more than 70 points ahead of their closest opposition.
(Source: Xinhua Info)