'Monster' Finish Takes Brazil's CUNHA to 10km Gold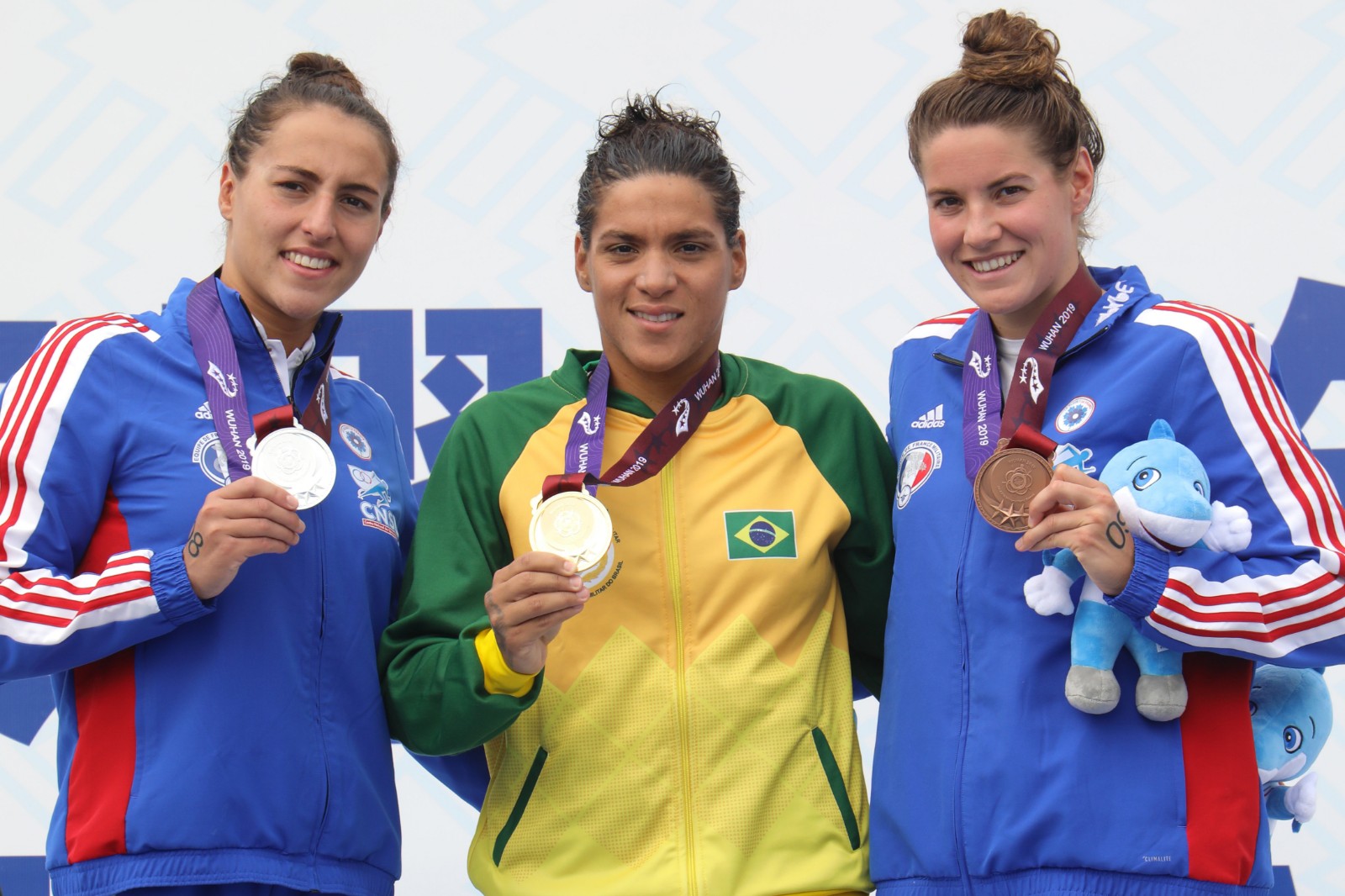 WUHAN (CHN) – On October 23, the French swimmer Oceane CASSIGNOL lost the race by just 0.2 seconds to Ana Marcela CUNHA (BRA) in the women's 10km open water final at the first day of competition at East Lake Open Water Swimming Venue.
CASSIGNOL acknowledged that CUNHA was a fearsome competitor.
"She is a monster at the finish. I can't swim like that," said CASSIGNOL, who clocked 2hrs 6mins 8.7secs. "It's disappointing for me but I did a good race so I'm happy. Ana is really strong. Maybe next time."
Caroline JOUISSE (FRA) took the bronze medal in 2:06:14.5.
In the men's 10km, gold-medalist Axel REYMOND (FRA) had an easier time than CUNHA. He beat Russia's Anton EVISIKOV by more than three seconds to triumph in 1:57:26.2. The Brazilian Allan DO CARMO finished third.
REYMOND, who won the 25km final at the 2019 FINA World Championships in Gwangju, Republic of Korea, was delighted with his title.
"I have not won a gold medal in the 10km race for five years," he said. "I didn't know what the race would be like. I just waited for the last lap and went for it."
CUNHA and REYMOND will go for glory again in the 5km open water finals on October 25.
(Source: SUMOC Executive Committee - Editor NIE Yang)