Naval Pentathlon: Poles strong in fin swimming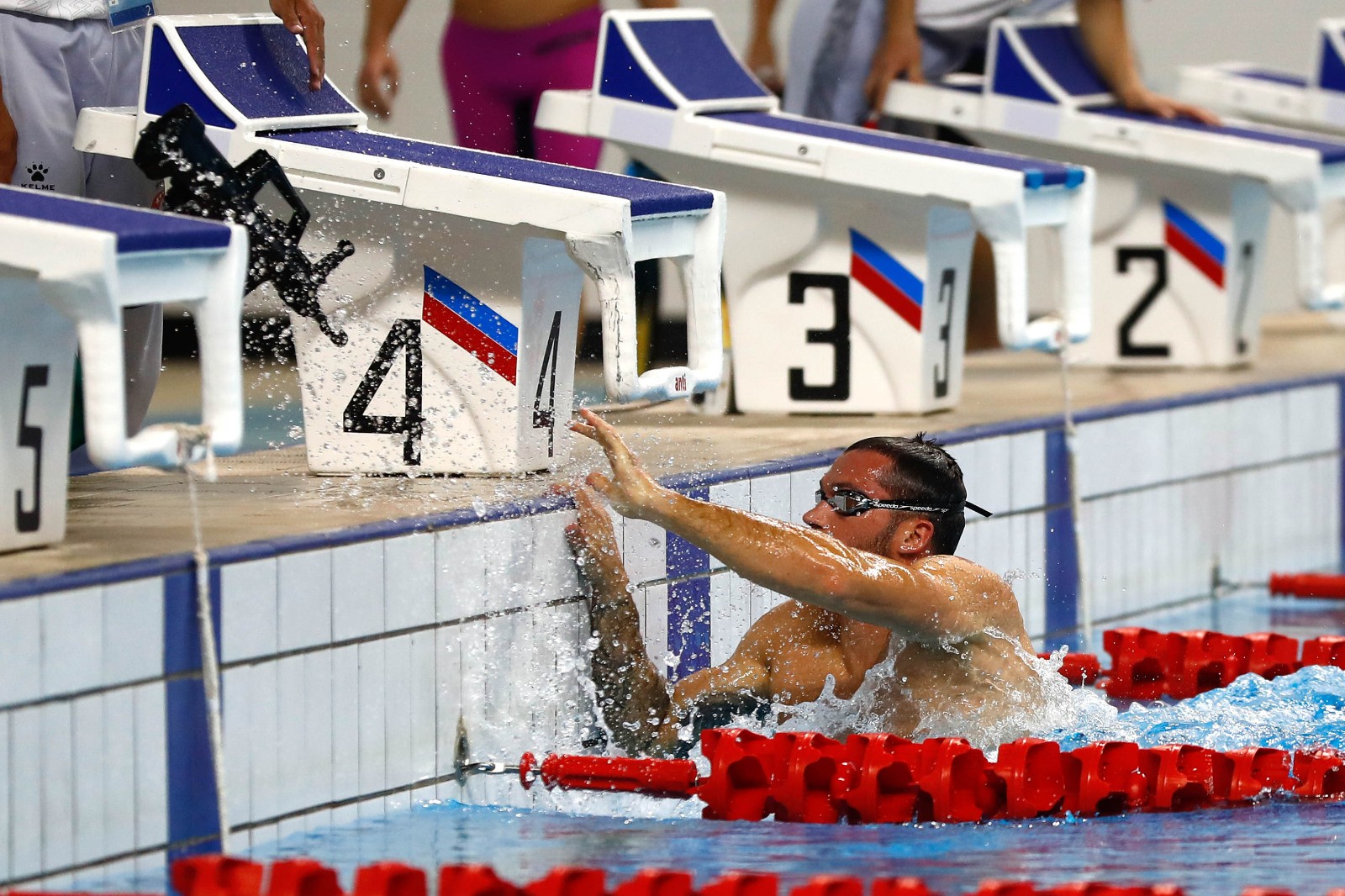 WUHAN (CHN) - There was double gold for Poland in the individual swimming utility races as their strength in fin swimming was showcased in the penultimate event of the naval pentathlon at the Natatorium of the Mulan Lake Campus on Thursday.
Katarzyna TRUSZCZYNSK produced a masterclass in the women's event which comprised four lengths of the 25m pool including underwater swimming in fins, turning and swimming under a net, scaling a barrel-like barrier and pulling apart a fireman's hose.
The Pole finished in 49.6secs – a record – before her countryman Mateusz SZURMIEJ repeated the feat in the men's equivalent in 55.9secs.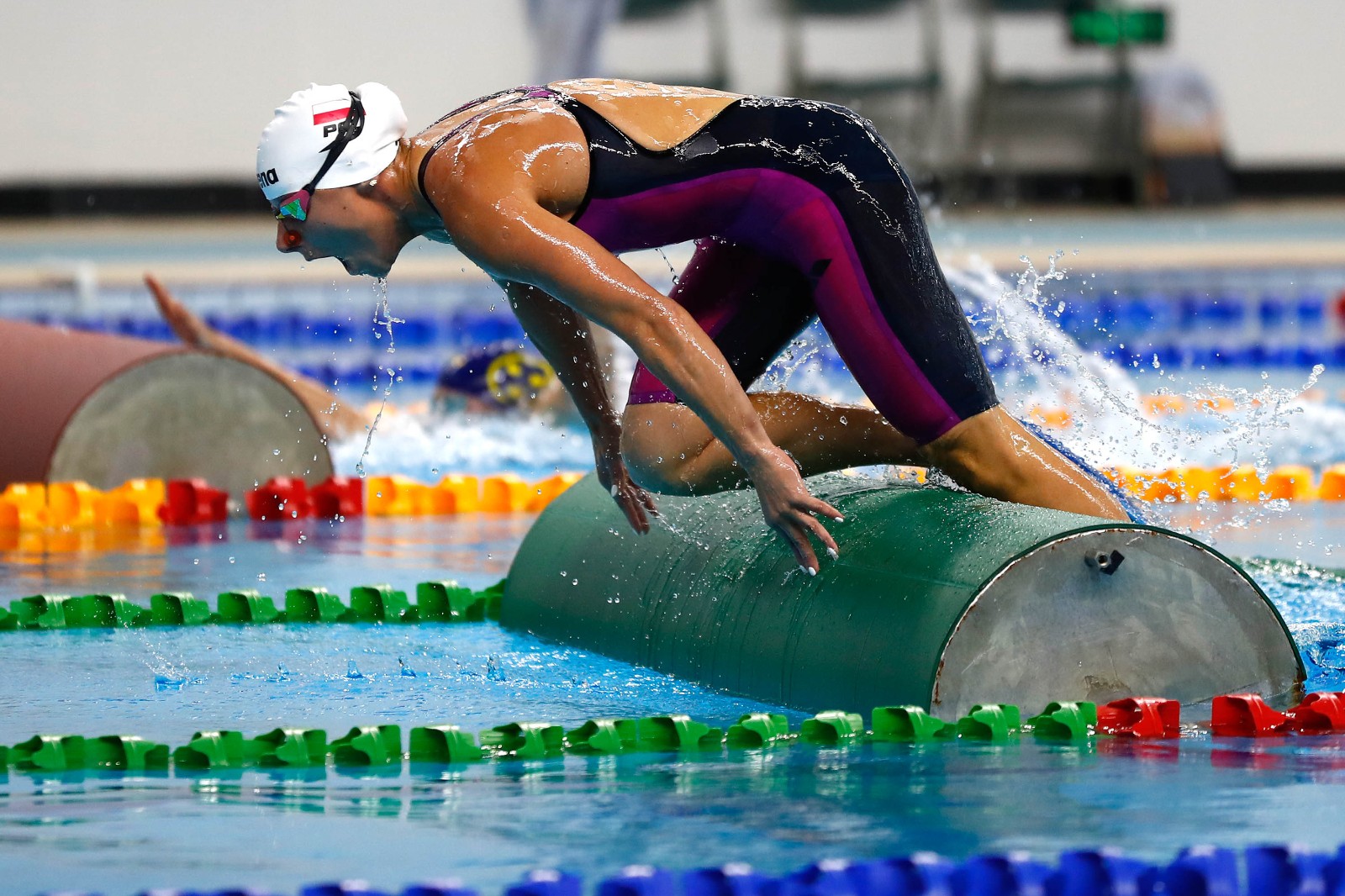 "She is my club mate and we train a lot of years together but it is not popular in Poland. There is though competition in Poland: you have one fin for two legs and swim like that, like a dolphin."
There is now just one event remaining – the amphibious cross-country race – and there is just 11 points separating the top three men YE Rentang (CHN), defending champion Matthias WESEMANN (GER) and Tiago LINCOLN.
ZHANG Na (CHN), LI Shun (CHN) and Cecilia SJOEHOLM (SWE) are jostling for the women's individual title although the Swede insists that there are many faster runners than here, saying she will "feel hunted".
China head the men's team event ahead of Brazil and Poland while the host nation are way out in front of Sweden and Brazil in the women's event.
(Source: Xinhua Info)