19th WMC Volleyball Women & 36th WMC Volleyball Men – Edmonton (CAN) - Day 1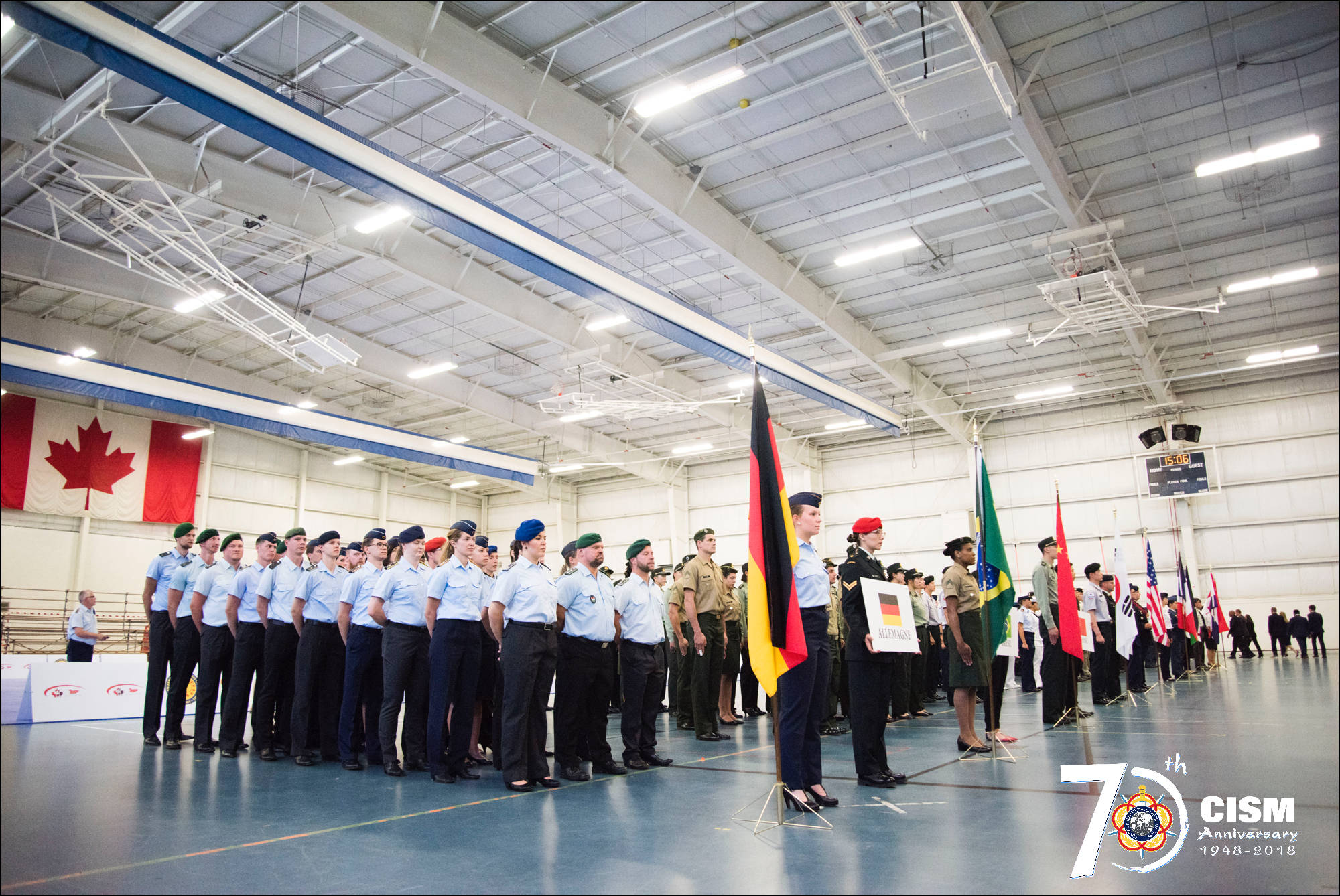 EDMONTON (CAN) – The Opening Ceremony of the 19th WMC Volleyball Women & 36th WMC Volleyball Men, which are currently taking place in Edmonton (CAN) from 26 May to 5 June, took place yesterday in presence of Brigadier-General Frances Allen, CISM Board of Directors Member and Official CISM Representative for this event, Colonel Vihar Joshi, Acting Chief of Delegation for Canada, the Chiefs of Mission in attendance, Colonel Jose Pinheiro, PCSC Volleyball, Colone Scott McKenzie, Commander of the 3rd Canadian Division Support Group, Chief Warrant Officer James Doppler, Group Sargent Major, 3rd Canadian Support Group, local and international high authorities and local fans.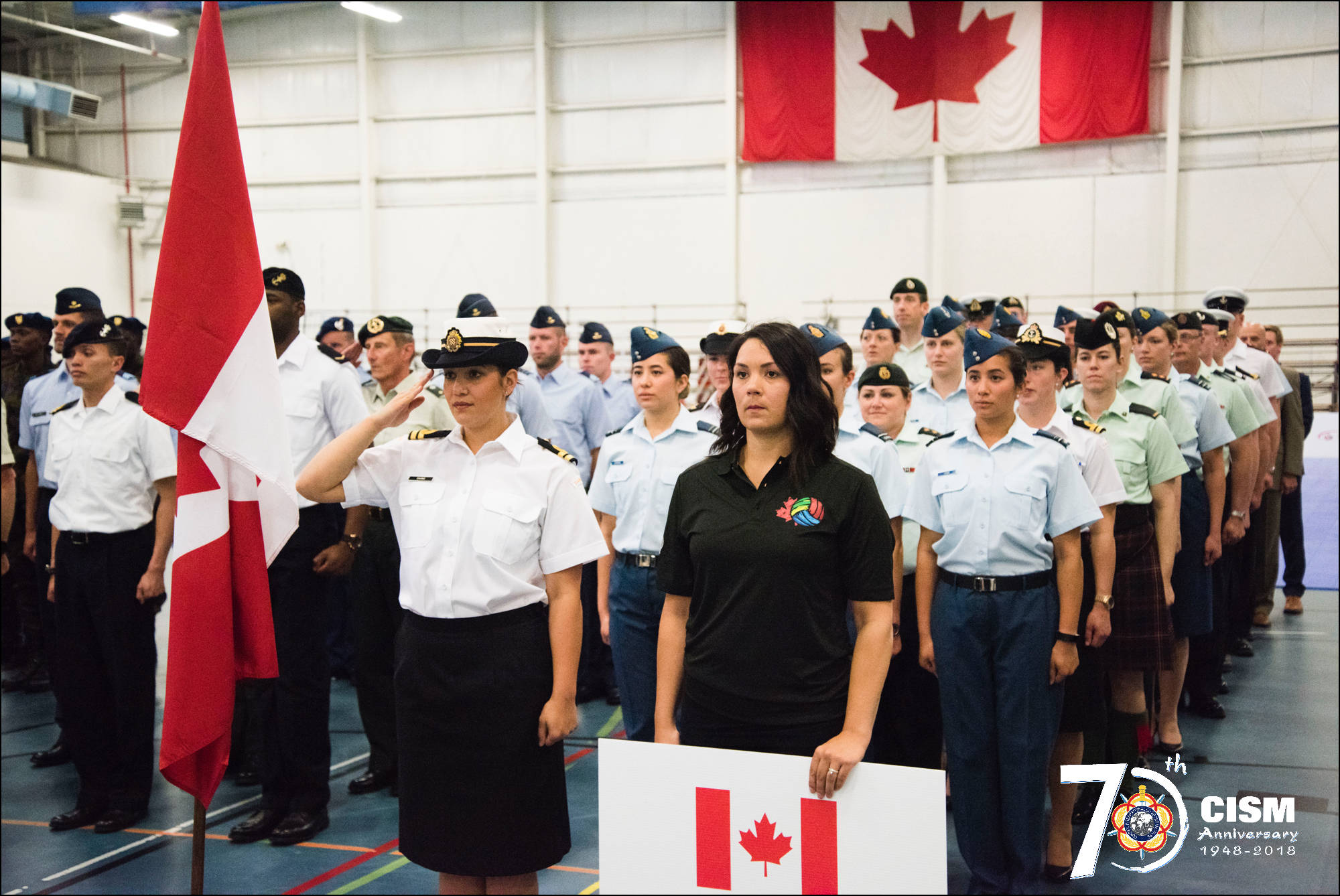 279 participants (95 male athletes, 84 female athletes and 100 team staff members and observers) from 9 countries gathered for this event. The first competition games will start today with the following games:
Men:
Group A: The Netherlands – China / Canada – Korea

Group B: Germany – USA / France – Brazil
Women: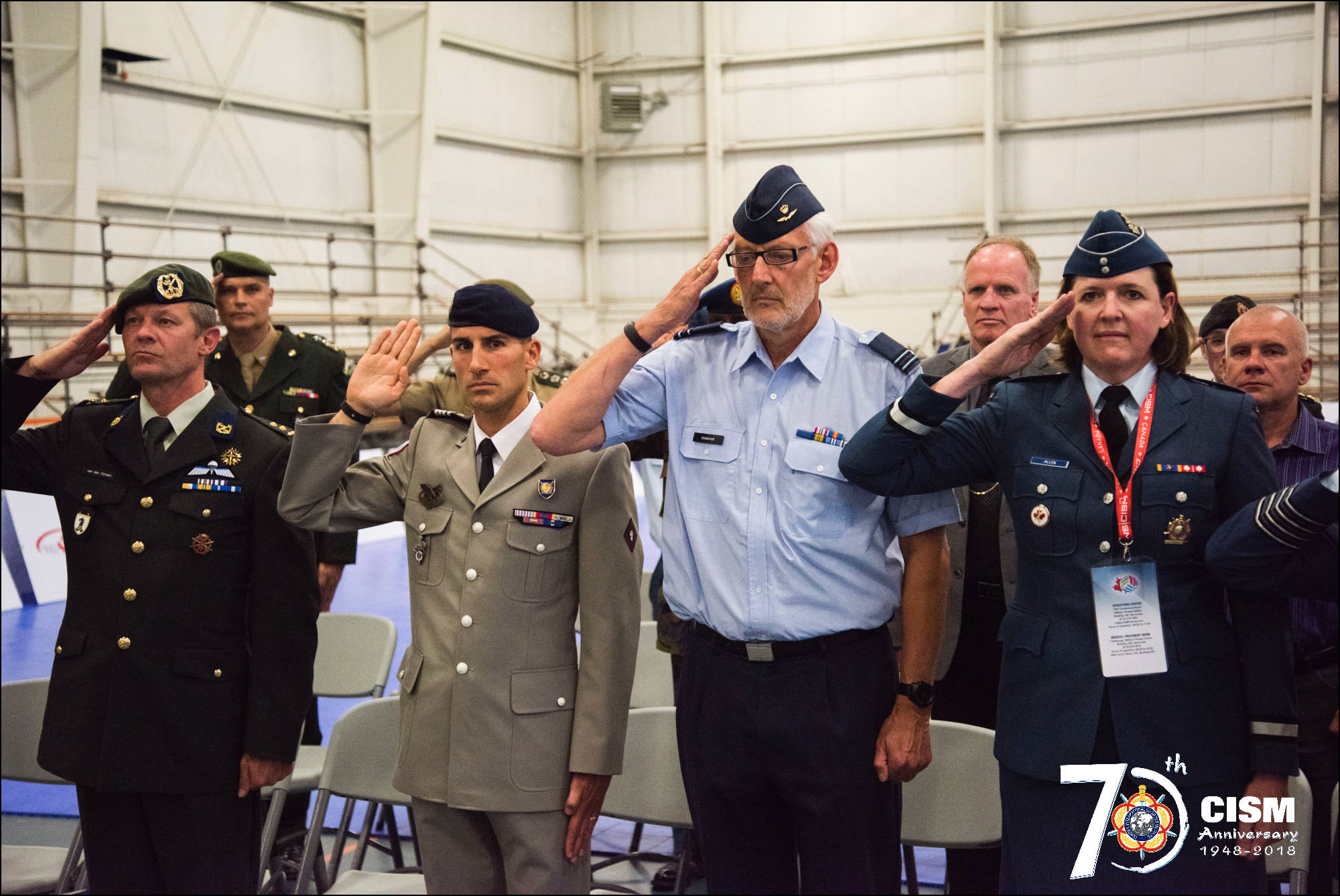 More information on the Organizing Committee website.
All the pictures of the event are available on the CISM Flickr account!
(Source: CISM Media and Communication Department)
(Pictures: Mr. Maxime Morlet, CISM Media and Communication Assistant)