33rd WMC Wrestling – Moscow (RUS) - Day 2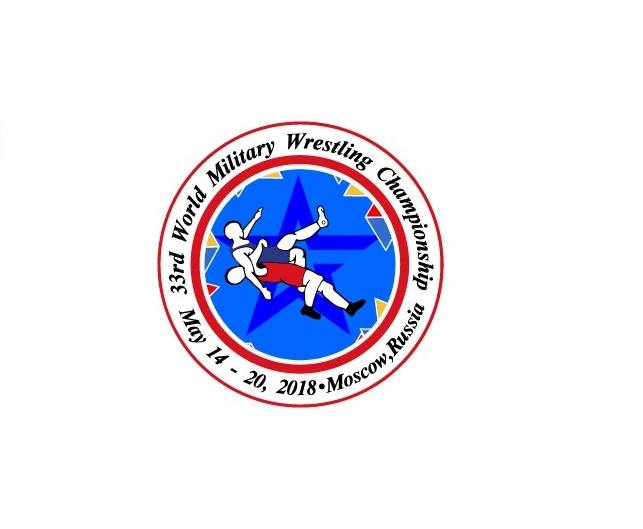 MOSCOW (RUS) – The first medals of the 33rd World Military Wrestling Championship were awarded yesterday in Moscow (RUS) in the men's freestyle events and in the Word Wrestling Women's events.
55 female athletes from 11 countries are currently competing in the World Wrestling female events for a high-level competition. The Chinese and Democratic People's Republic of Korea delegations directly showed to the other nations that they came with their best athletes: in the WW -57kg, Hui Li (CHN) was the strongest wrestler out of the four competitors. She took the gold medal ahead of Jo Hwa Yon (PRK) and Emma Tissina (KAZ). China won another gold medal with the title of Yuyan Li in WW -50kg followed by the silver medallist Nargiz Ikramova (KAZ), Sona Tumarkhanova (AZE) and Valeriia Chepsarakova (RUS), both bronze medallists!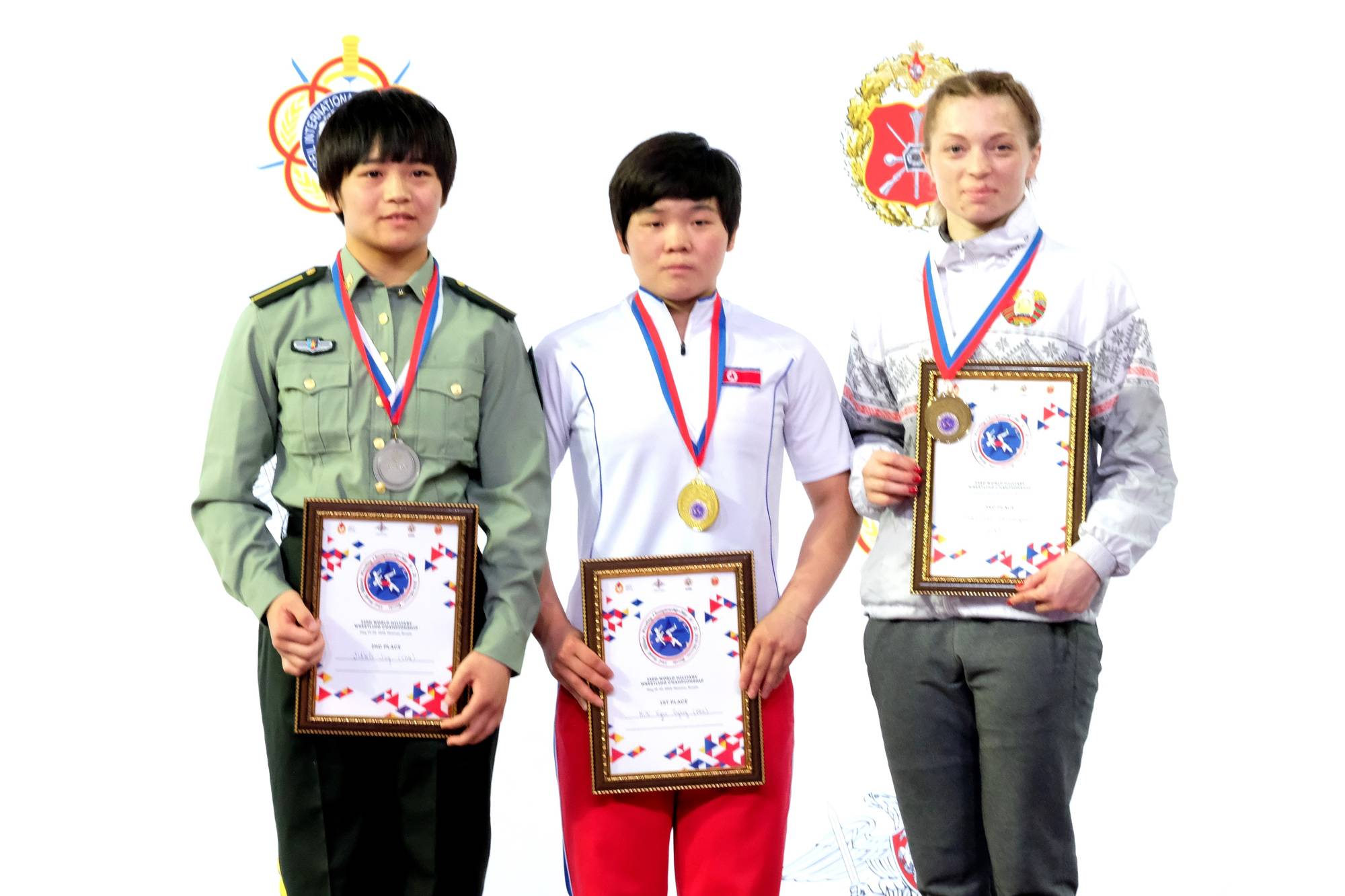 In WW -55kg, Myong Suk Jong won the first title of the WMC for the Democratic People's Republic of Korea as she defeated Nadzeya Shushko (BLR) in an intense final round. Jingjing Li (CHN) finished third! In the WW -59kg, DPRK won a second title with the victory of Hyon Gyong Mun against the Chinese Jing Jiang while Katsiaryna Hanchar (BLR) took the bronze medal.
The German Nina Hemmer was able to break the Asian domination as she defeated the Chinese Rong Liao in the WW -53kg final. Finally, the local athlete Milana Dadasheva brought a second bronze medal to the host country Russia!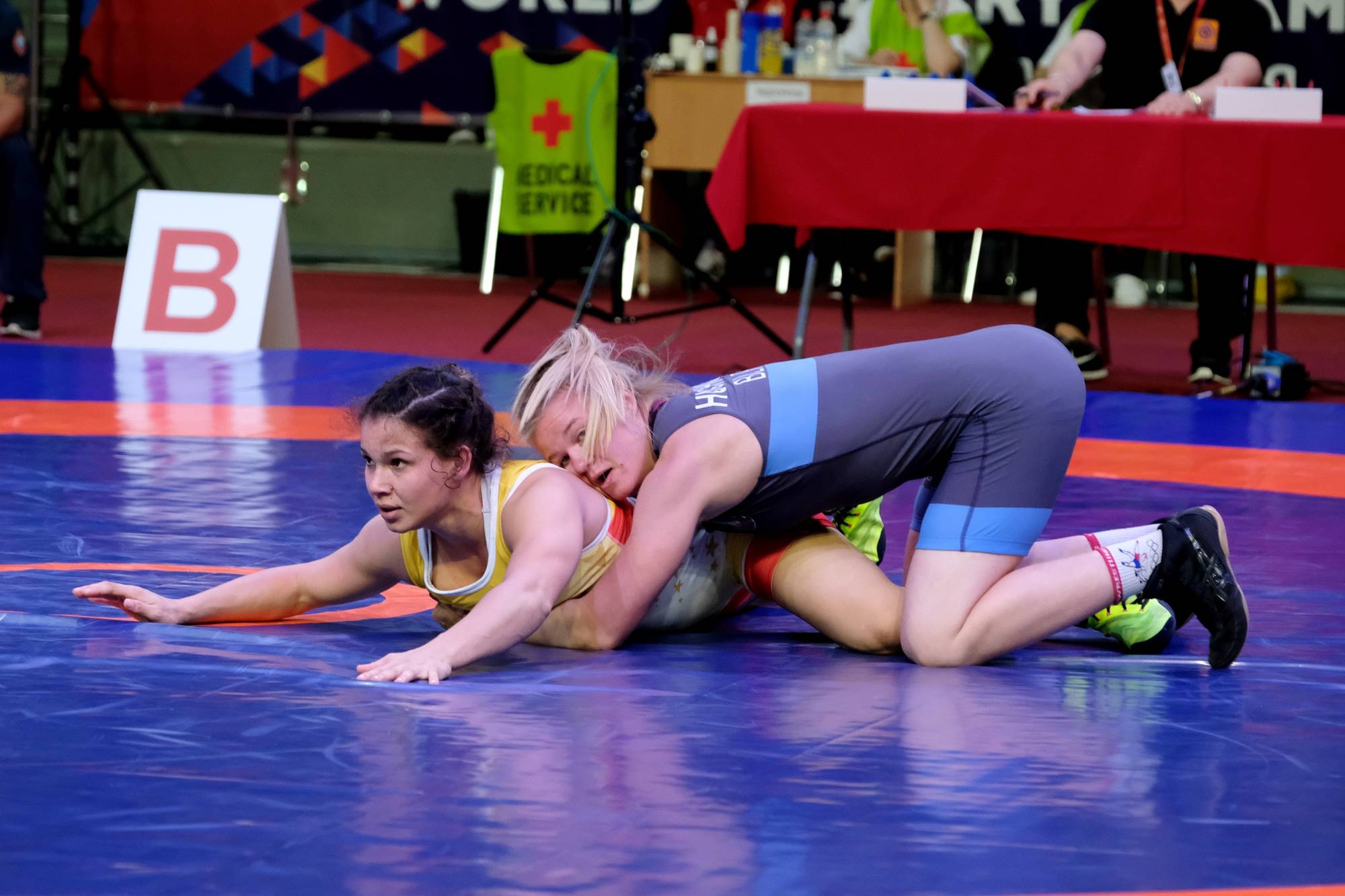 The Men's Freestyle competition (98 athletes form 19 countries) told a different story for the Russian Delegation as the Russian athletes managed to win three out of the five gold medals awarded yesterday. In the FS -65kg, Nachyn Kuular won a deserved title against Hyeon Sik Song from Korea. Ilman Mukhtarov (FRA) and Aghahuseyn Mustafayev (AZE) were ranked third. The Olympic Champion Soslan Ramonov once again proved his superiority as he grabbed the gold medal of the FS -70kg event against the German Alexander Semisorow. The last Russian gold medal was won by Zaurbek Sidakov who defeated Hamed Rashidi (IRI) in the FS -74kg Final!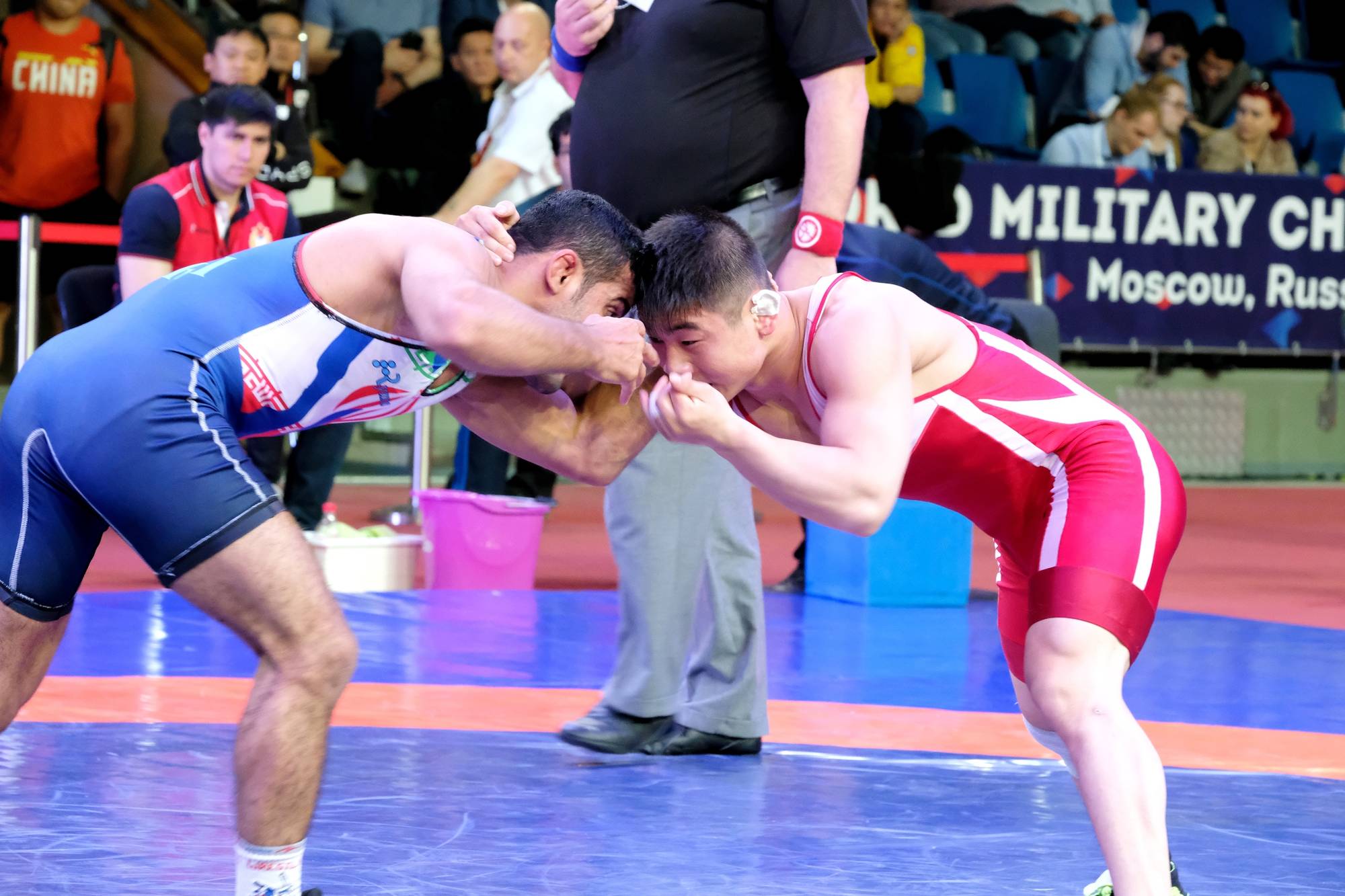 The Islamic Republic of Iran and Mongolia took the last two titles of the day with the victories of Mehram Rezazadeh (IRI) in FS -57kg and B. Khasherdene (MGL) in FS -61kg!
Results of the day: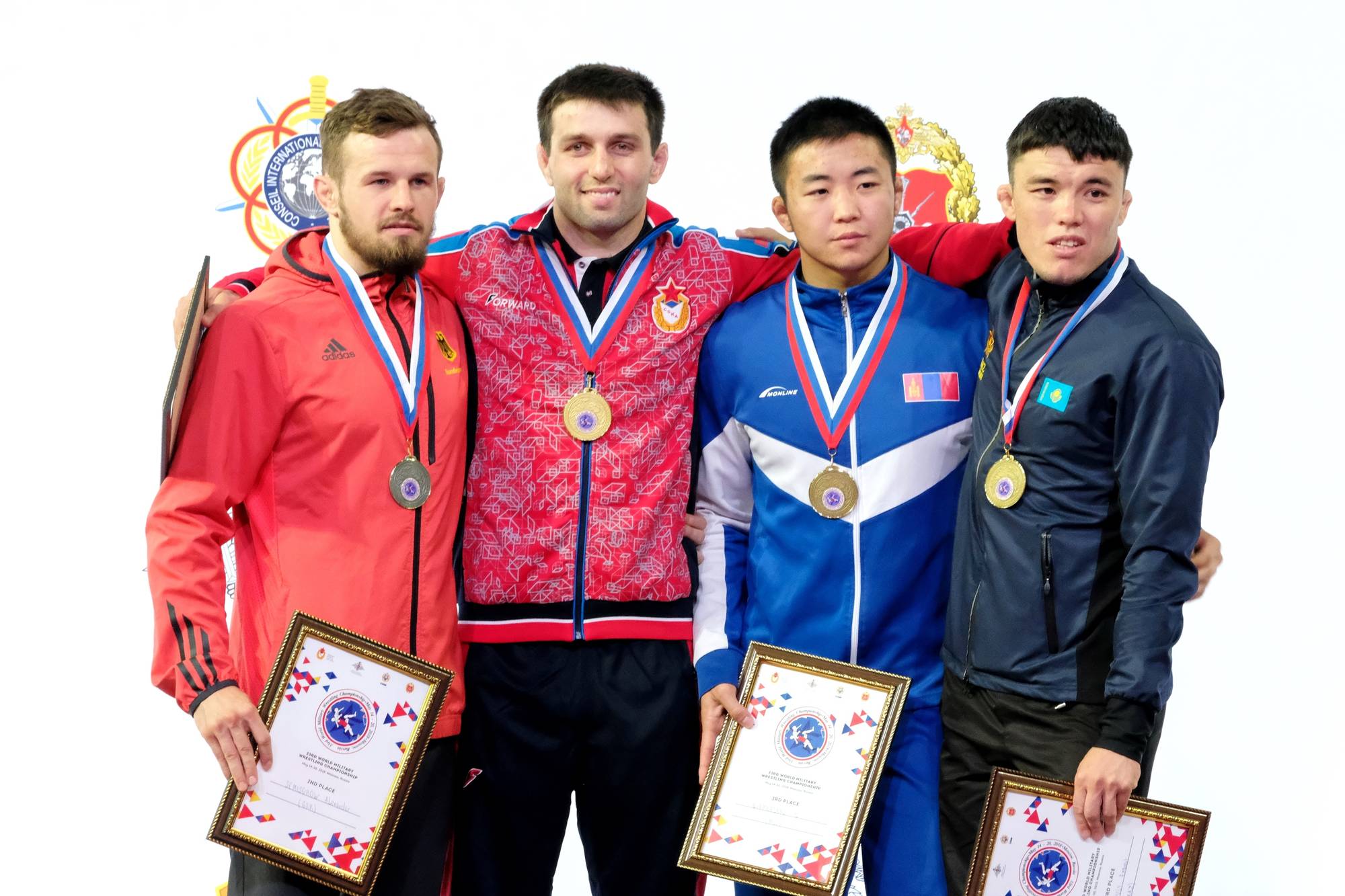 For the program of the 33rd WMC Wrestling, click here!
All the pictures of the event are available on the CISM Flickr account!
(Source: CISM Media and Communication Department)
(Pictures: Mr. Eddy Kellens, CISM Photographer)