11th WMC Football Women - Fort Bliss (USA) - Day 3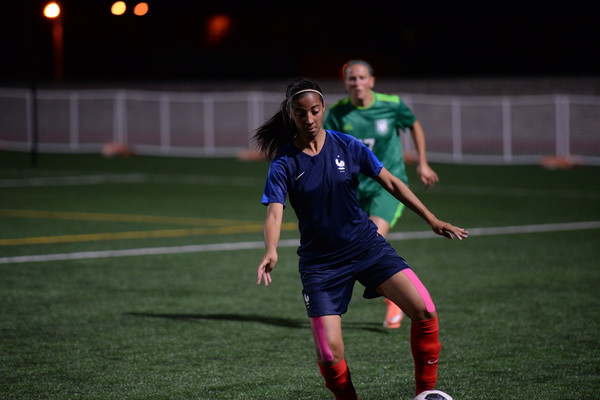 FORT BLISS (USA) - Looking to defend their title, France opened up to a 6-0 victory over Germany led by Solene Barbance's back-to-back goals.
In the only match of the night at Stout Field on Fort Bliss, Texas, Group B competition kicked off with the sun setting behind the Franklin Mountains.
France's Barbance struck first with a goal in the 12th minute of the match. Germany held on through the rest of the first half, leaving the match 1-0.
In the second half, France turned up the heat despite the outside temperatures already at 100 degrees.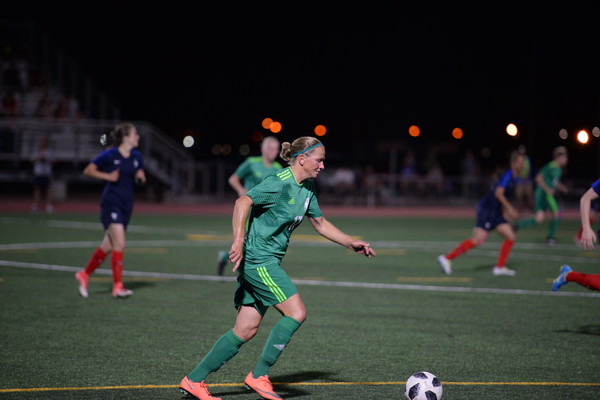 Barbance scored her second goal of contest in the 52nd minute, followed by Marina Makanza's goal off of a penalty kick in the 54th minute.
Tatiana Solanet, Kimberly Cazeau and Claire Guillard each scored in the 63rd, 74th, and 84th minutes.
France leads Group B, as Bahrain and Brazil are yet to play.
Group A continues on June 24 with China vs USA and South Korea vs Canada.
For more information, pictures and the livestreaming of the games, visit the OC Website or the Flick Album of the event.
(Source: US Armed Forces Sports)
(Pictures: photo by Mass Communication Specialists Second Class Jymyaka Braden and Mass Communication Specialist 3rd Class Camille Miller)