50th WMC Shooting – Thun (SUI) – Day 3 & 4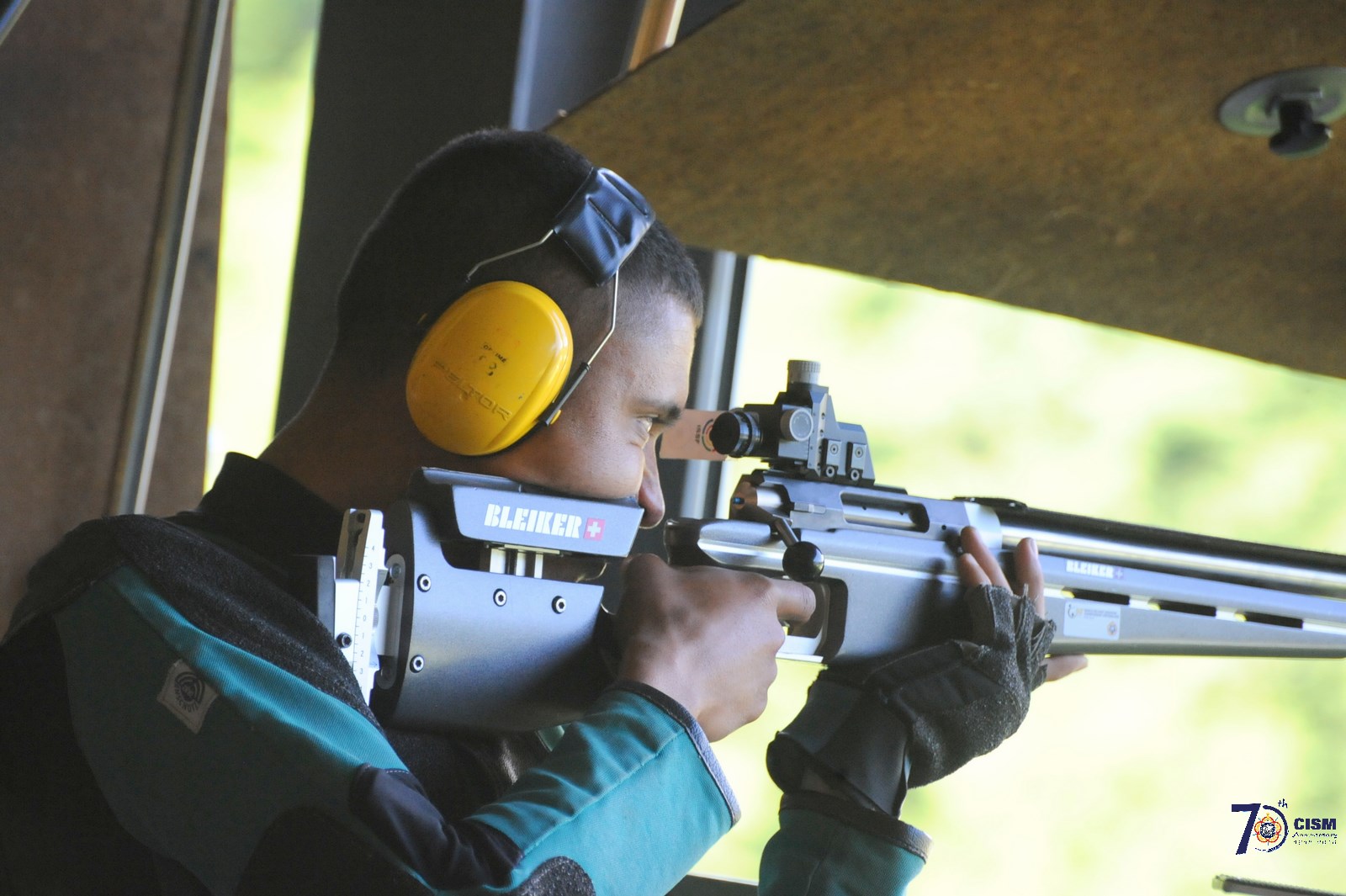 THUN (SUI) – The competitions of the 50th WMC Shooting were ongoing on June 1 and 2 in Thun, Switzerland in presence of the ISSF Technical Director Wilhelm Xaver Grillet from Germany and the ISSF Brazilian member Rosane Ramos.
After winning the team event, the Norwegian SGT Kim-André Aannestad Lund achieved a new CISM World Record and grabbed the gold medal of the 300 Metre Standard Rifle 3*20 Men individual event with a total of 590-27x just ahead his teammate SGT Brekne (587-19x) while the local shooter PVT Gilles Dufaux was ranked third (587-18x).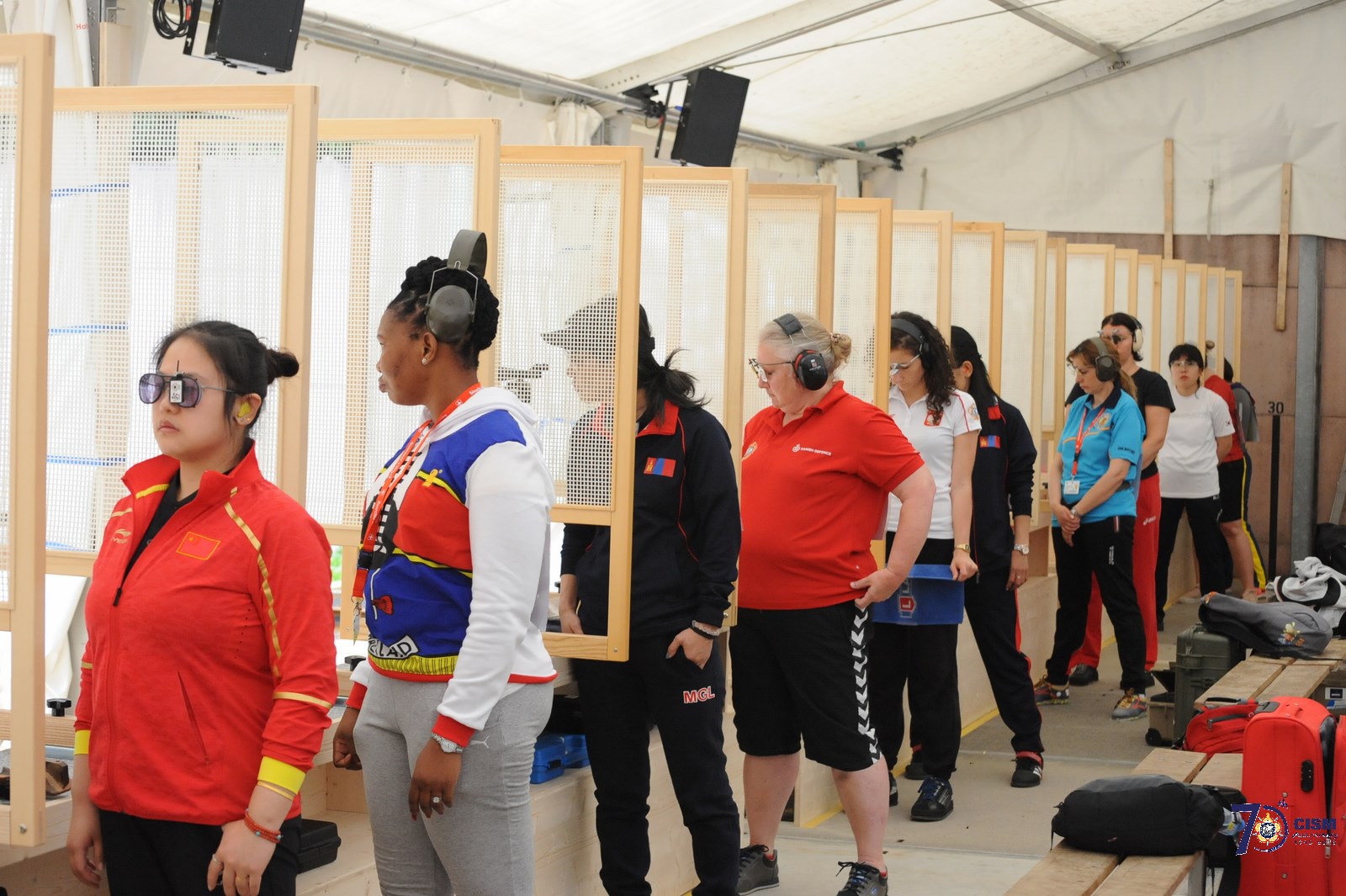 In the 50 Metre Rifle 60 Prone Women individual event, PFC Nina Christen won the first gold medal of the host country with a score of 623.0 after the six shooting series. MAJ Leskiv from Ukraine took silver with 622.1 while CPL Peer (AUT) finished on the third step of the podium with a total of 619.8.
The Azeri 1st LT Ruslan Lunev created a huge surprize as he won the 25m Centre Fire Pistol men event with a total of 589-23x. An impressive result for the Azeri shooter who became the new Military Shooting World Champion ahead of CPL Olesk (EST – 585-24x) and LTC Jin (CHN – 583-25x), respectively silver and bronze medallists.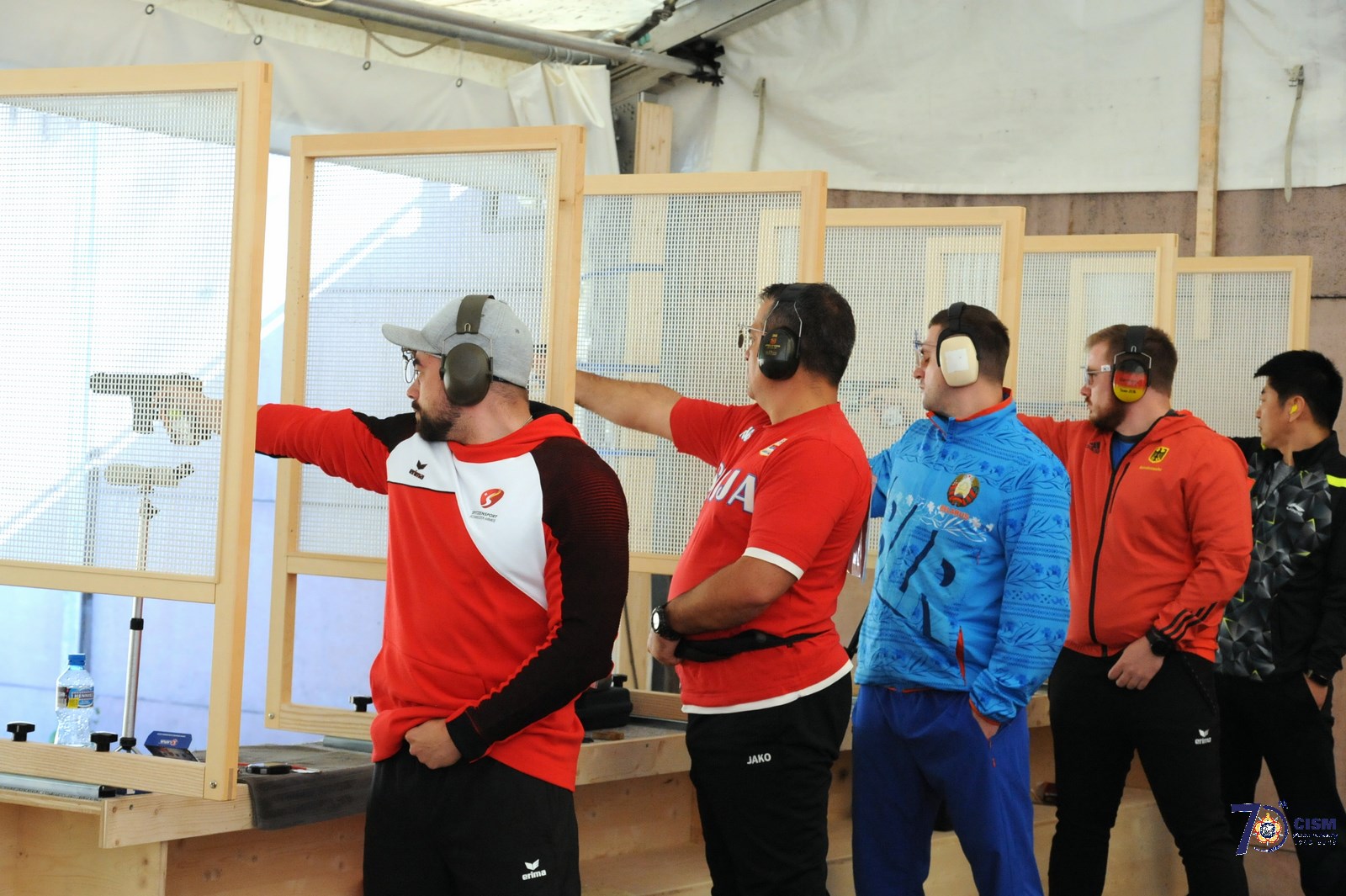 It was also a great day for 2nd LT Mengyuan Zhang who managed to win two gold medals in the 25m Pistol Women Individual and Team events!! In the individual event, she grabbed the gold medal with a new CISM World Record (590-23x) just ahead the German shooter PFC Vennekampf (590-21x). 1st LT Yao from China was ranked third with a total score of 587-23x. Together with her teammates 1st LT Yao and CDT Dong, Zhang also became Military World Champion (1742-48x) of the team event ahead of Germany (PFC Skeries, 1st SGT Reitz and PFC Vennekampf – 1735-66x) and Mongolia (JSGT Tumurchudur, LTC Otryad and SGT Gantumur – 1724 – 46x)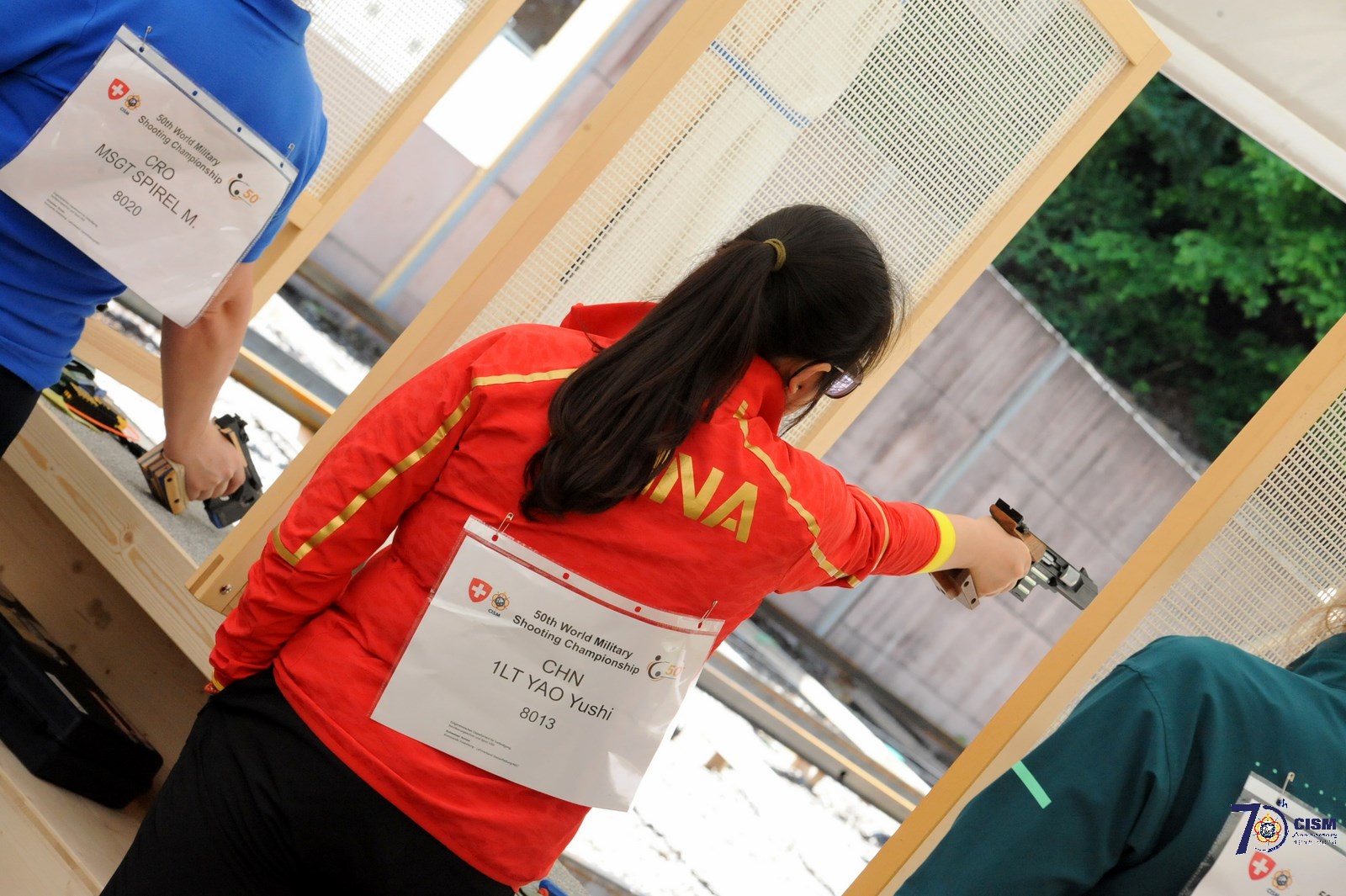 Results of the day:
Medal events: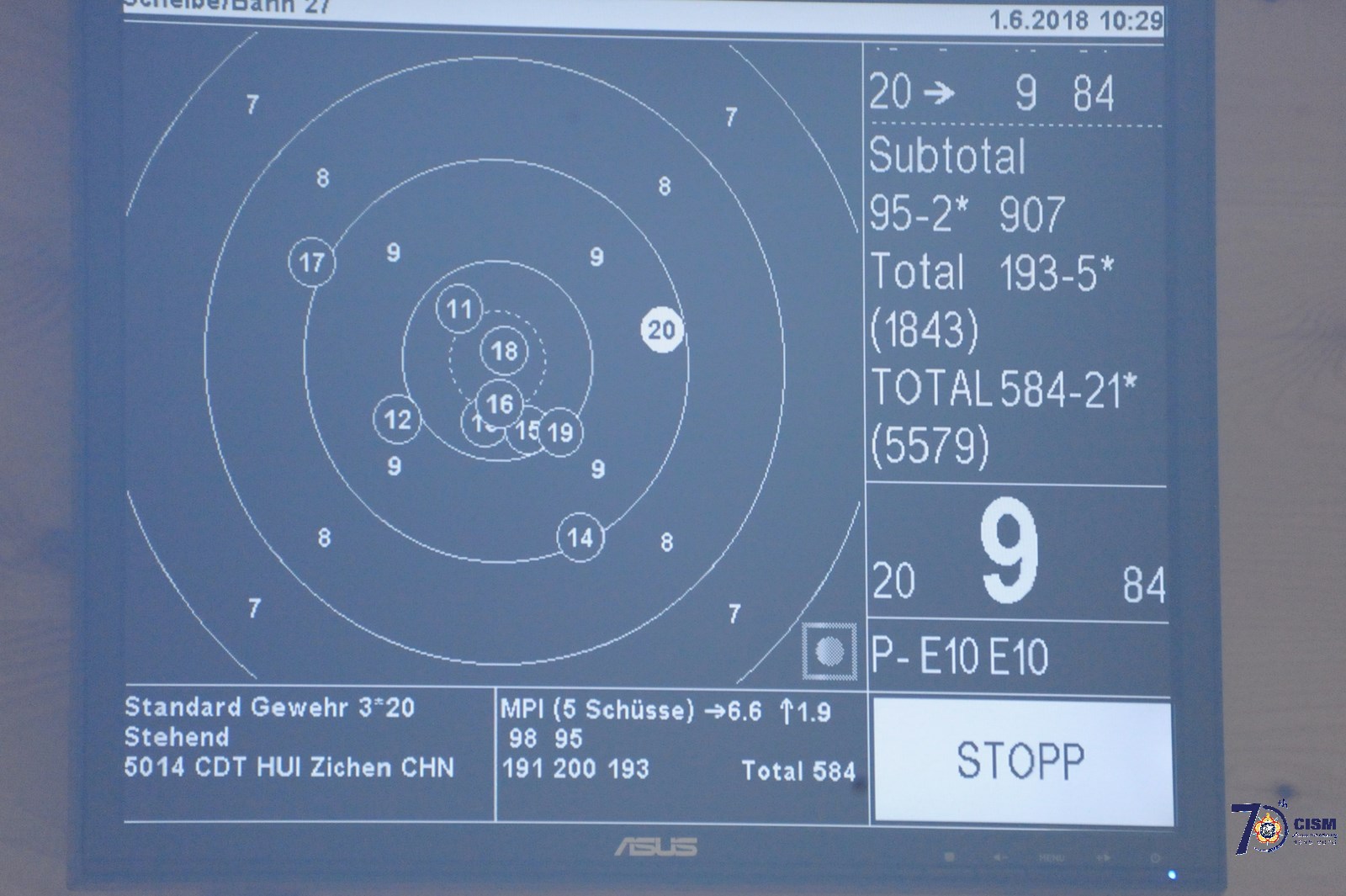 Qualifications:
For the full schedule of event, click here.
All the results are available here.
More information on the Organizing Committee website and on the CISM Suisse Facebook Page.
All the pictures of the event are available on the CISM Flickr account!
(Source: CISM Media and Communication Department)
(Pictures: WO Dominique Einsweiler, CISM Photographer)