7th CISM World Summer Games: the CISM Delegation visited the city of Wuhan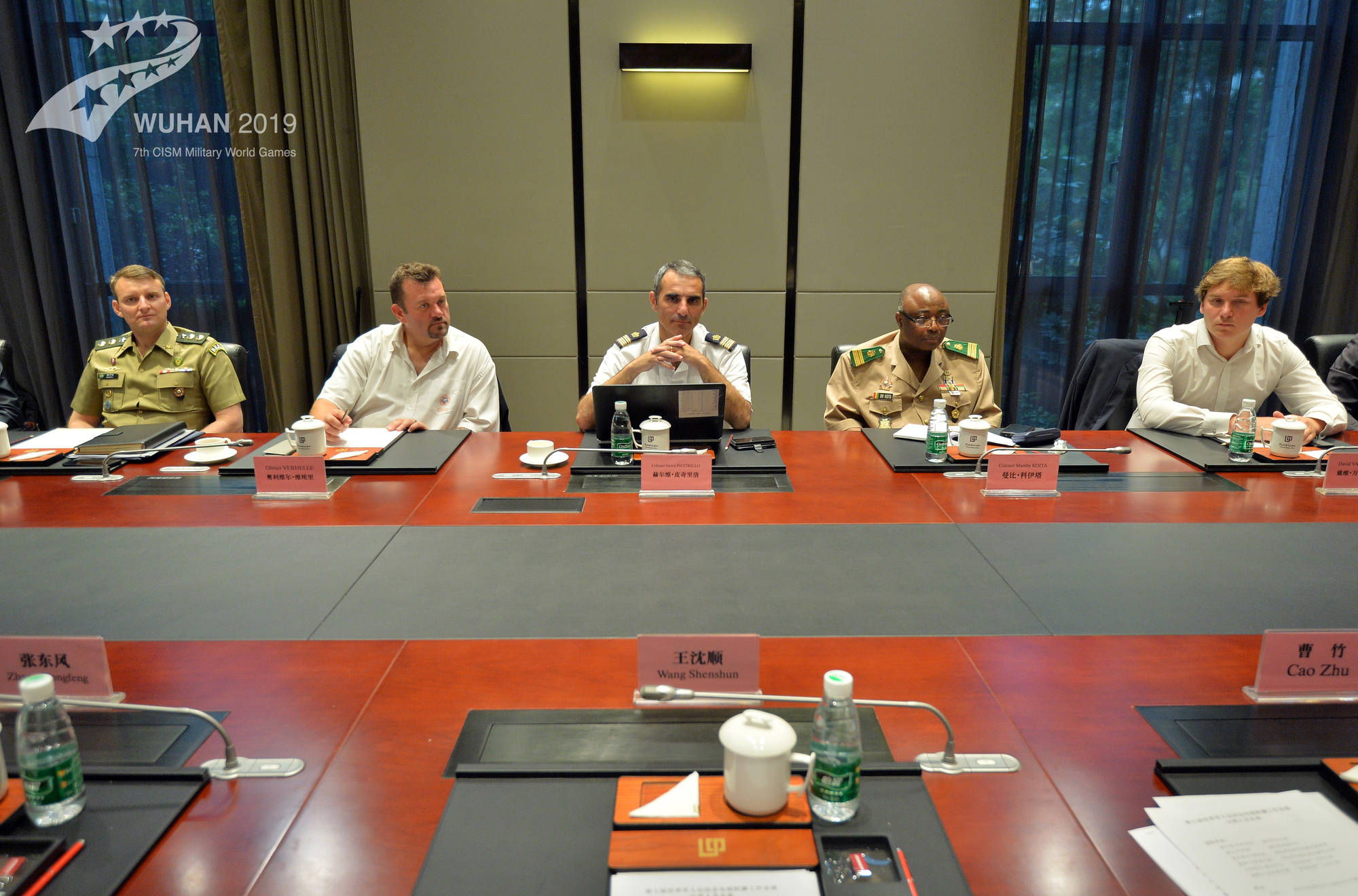 WUHAN (CHN) - A CISM Delegation led by the CISM President Colonel Hervé Piccirillo, the CISM Secretary General Colonel Dorah Mamby Koita and the CISM CEO and 7th CISM World Games Director Mr. Olivier Verhelle, visited the city of Wuhan from June 26 to June 30.
During this visit, the 7th CISM World Summer Games Organizing Committee (SUMOC) informed the CISM delegation about the progress of preparations for the organization of these Games. The CISM delegation also took advantage of this visit to inspect the sports facilities of the Games, the Athletes Village, the hotels that will welcome the participants.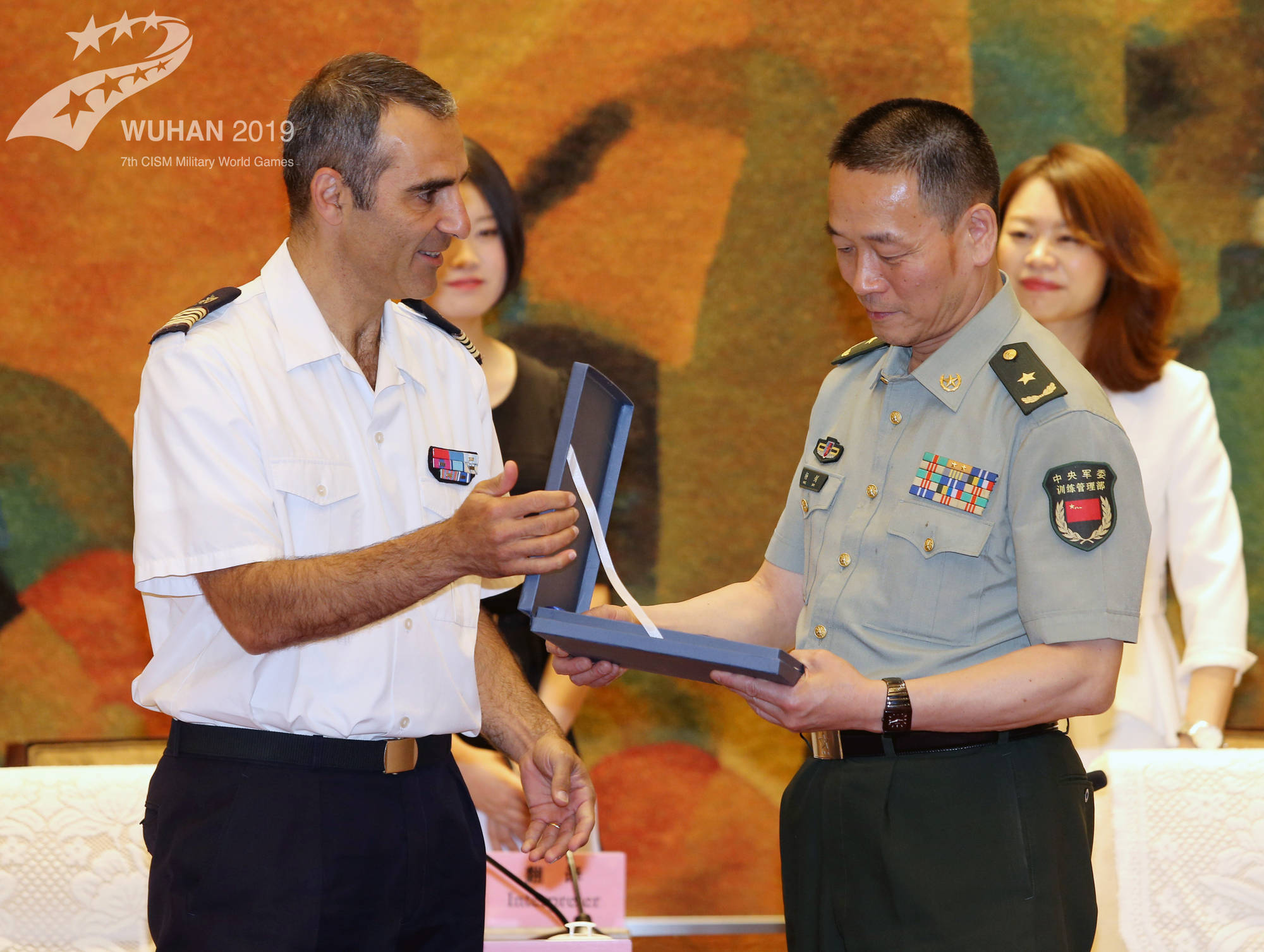 Several fruitful meetings were also held throughout this working visit and covered the following topics: marketing, protocol, media and TV, solidarity program, green games, involvement of local populations and some special initiatives.
The CISM President also took the opportunity of this visit to officially sign, jointly with the SUMOC, the official invitation file of the Games!
The 7th CISM World Summer Games will be held next year in Wuhan, from October 18 to 27 and will gather more than 10000 participants from 100 countries!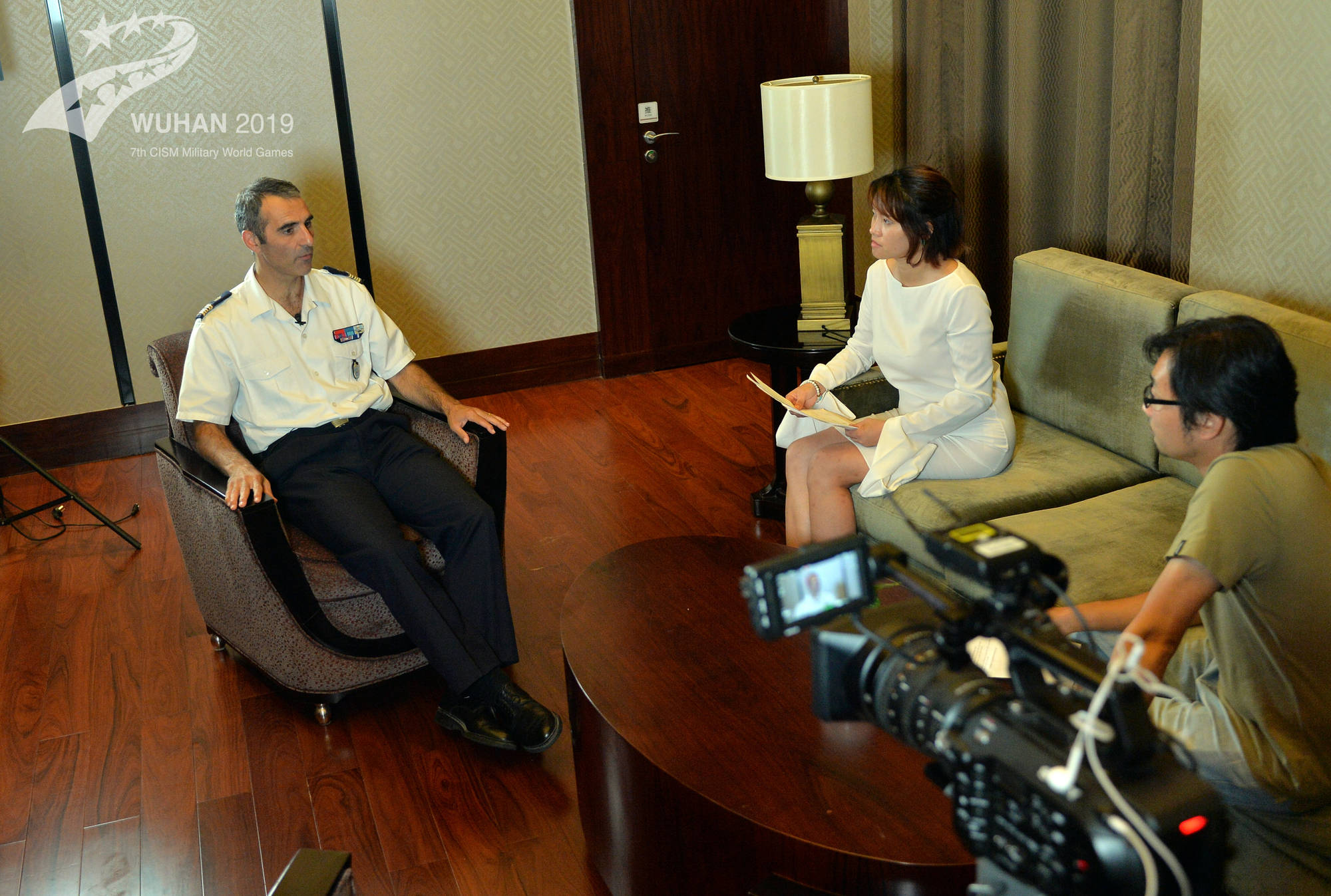 More info on the SUMOC Website.
(Source: CISM Media and Communication Department)
(Pictures: Chinese delegation to CISM)