50th WMC Swimming - Samara (RUS) - Day 5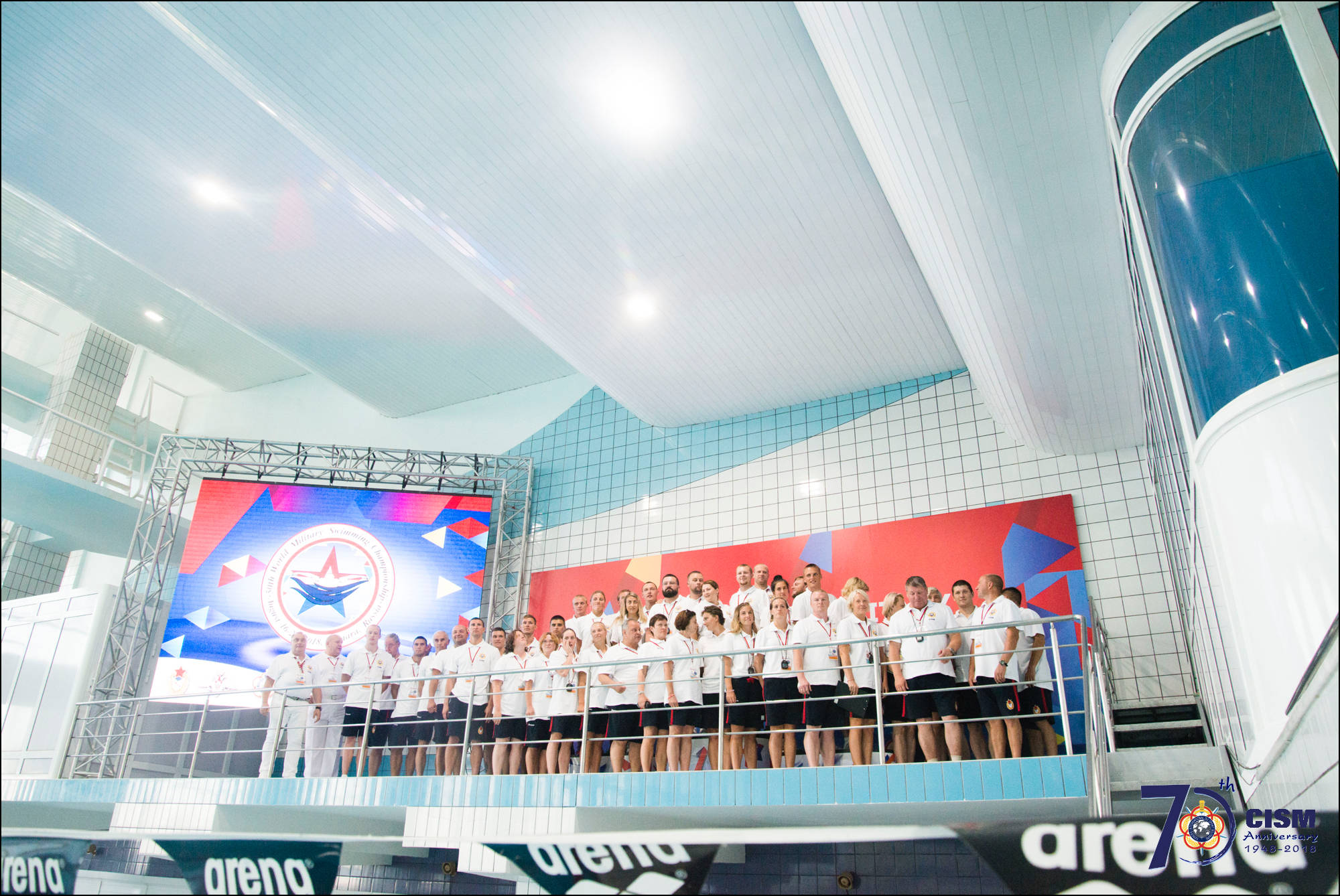 SAMARA (RUS) – The 50th WMC Swimming came to an end yesterday in Samara with another very good day for the Russian swimmers who managed to win three more gold medal and to break three CISM World Records!
The first race of the day was dominated by Anton Chupkov (RUS) who won his second title of the WMC and broke the CISM World Record by defeating Henrique Brasil Cardona (BRA) and Tomas Klobucnik (SVK) in the 100m Breaststroke Men. Svetlana Chimrova finished her championship in style with a fourth gold medal in the 100m Butterfly Women! An impressive performance for the Russian swimmer who broke the CISM World Record of the category and finished first ahead of Daiene Marcal Dias (BRA) and Giovanna Tomanik Diamante (BRA).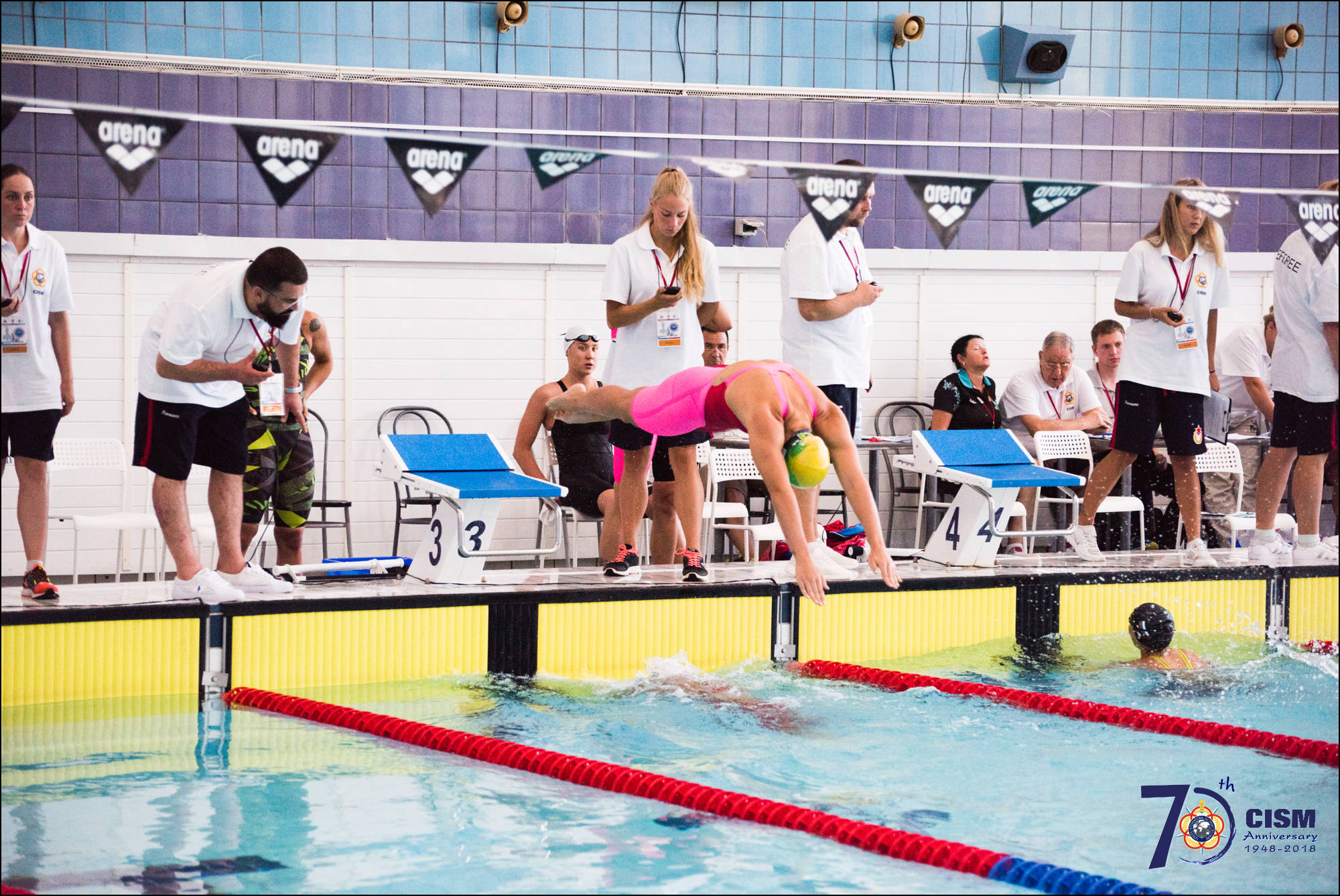 In the third race of the day, after winning two silver medals in the previous days of the competitions, the German Philip Heintz finally managed to step on the first place of the podium of the 200m Medley Men ahead of Raphael Stacchiotti (LUX) and Chao Li (CHN). In 400m Freestyle Women, two Chinese athletes were on the podium of the 400m Freestyle Women, as Siyu Yan (CHN) won the race and was followed by her teammate Wenxin Bi, silver medallist and Anastasiia Guzhenkova (RUS), bronze medallist.
The Brazilian Delegation added one more gold medal to its collection with the victory of Garcia Manzine Amaral Duarte in the 50m Freestyle men event, with a 0,18 second lead on the silver medallist Evgeny Lagunov while Aleksi Schmid from Switzerland was ranked third.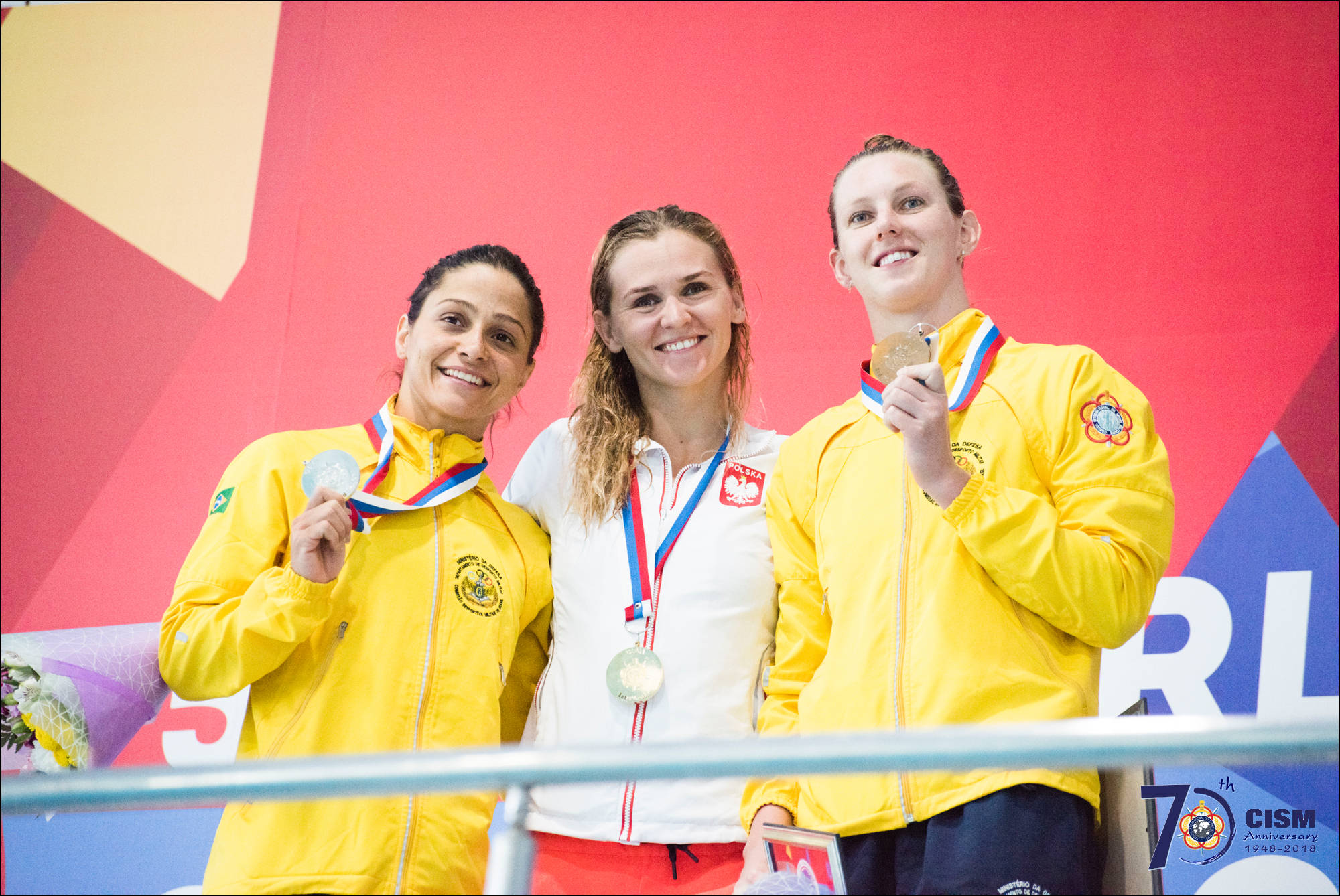 Anna Dowgiert's WMC was already a success with 1 gold medal, 2 silver and one bronze. Nevertheless, the Polish athlete had an intense hunger for success as she won a second gold medal in the 50m Freestyle Women ahead of the two Brazilian athletes Daiene Marcal Dias and Graciele Herrmann, respectively ranked second and third.
In 400m Freestyle Men, the German Paul Zellmann defeated the great favourite Marc Antoine Ollivier, silver medallist, with Yingbiao Yu finishing on the third step of the podium!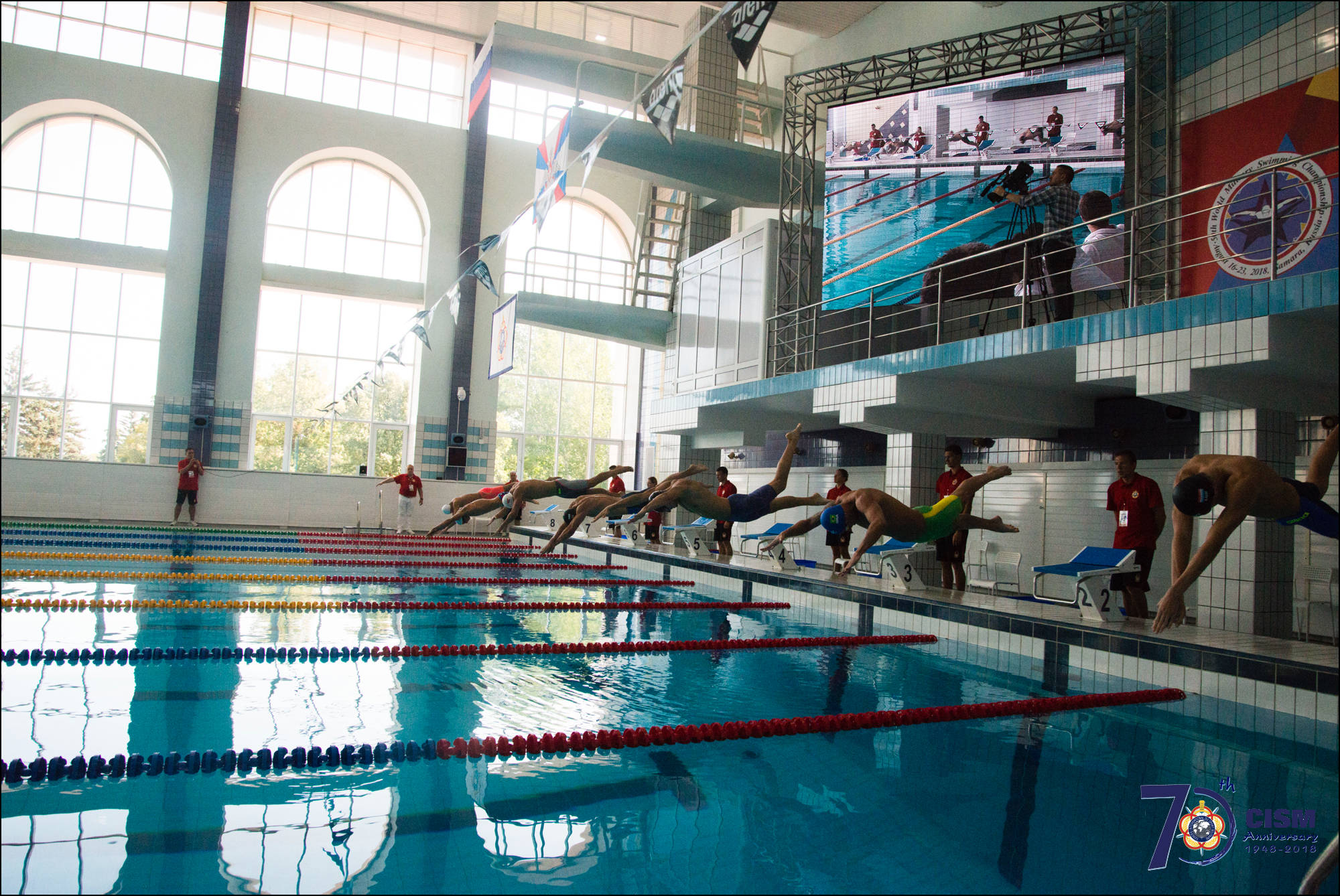 The Russian Relay, composed of Daria K. Ustinova, Maria Temnikova, Svetlana Chimrova and Viktoriya Andreeva, won the 14th gold medal of the Russian Delegation by breaking the CISM World Record in the 4x100 Medley Women Relay. Brazil took the second place of the event while China was ranked third.
Finally, the last gold medal of the WMC was awarded to the Polish Relay (Tomasz Polewka, Marcin Stolarski, Michal Poprawa and Kacper Majchrzak) for their victory in the 4x100m Medley Men Relay ahead of Russia and Germany, ranked second and third!
The competition ended yesterday but the WMC will officially be closed today with the Awarding and Closing Ceremony. See you there!!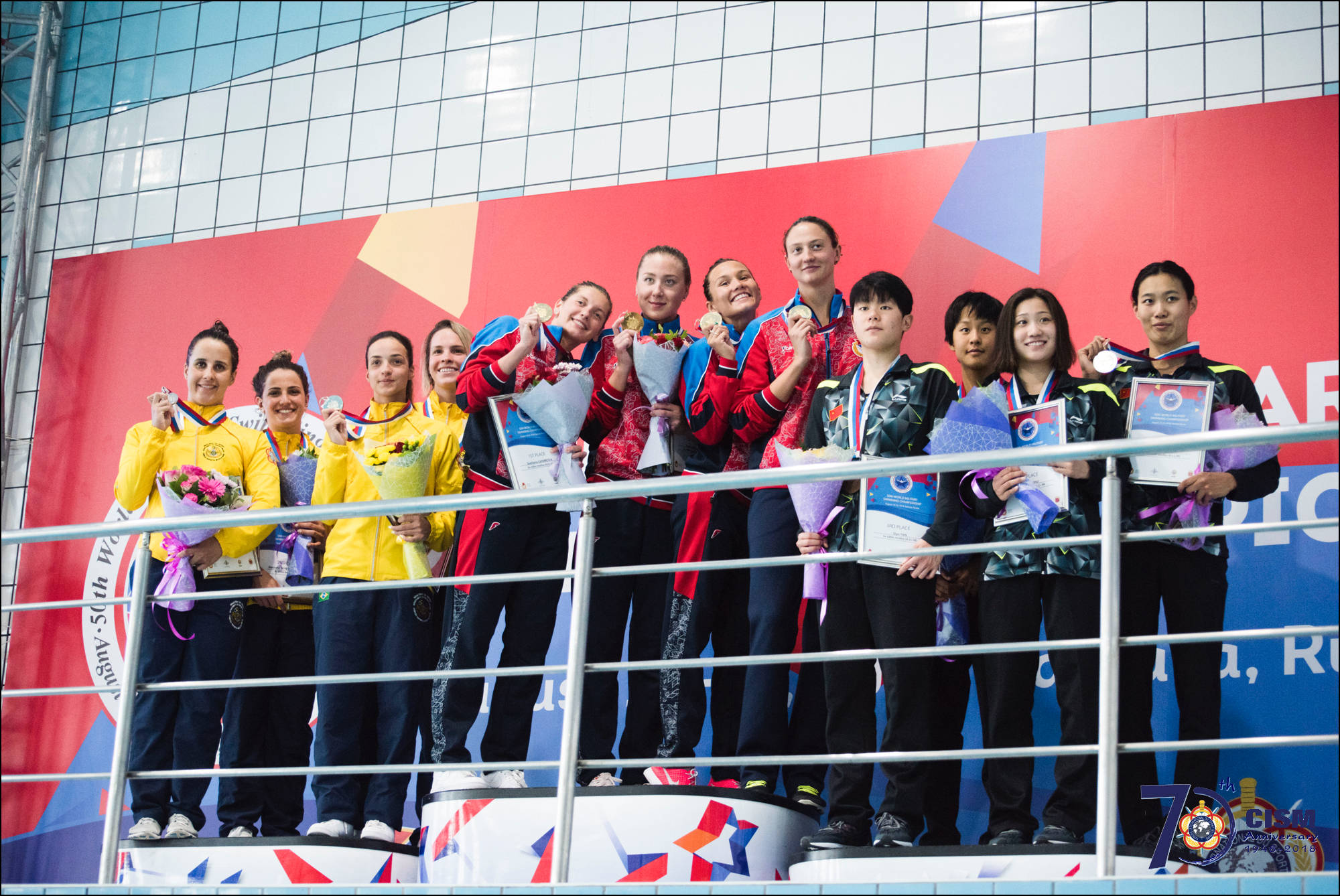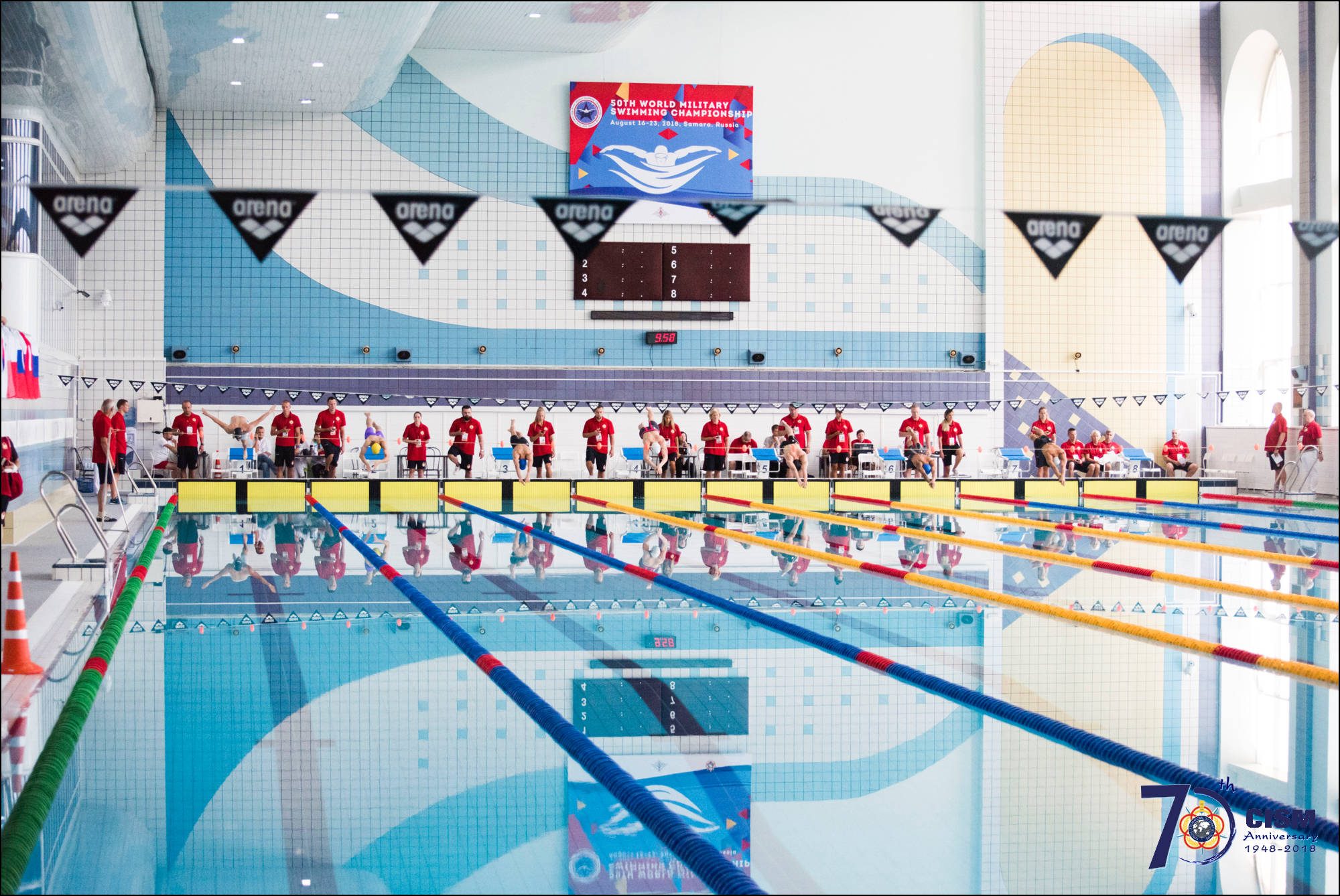 More information on the OC OFFICIAL WEBSITE.
Livestreaming of the competitions on the CSKA YOUTUBE CHANNEL.
More information on the OC FACEBOOK PAGE.
All the pictures of the event are available on the CISM FLICKR ACCOUNT!
(Source: CISM Media and Communication Department)
(Pictures: Mr. Maxime Morlet, CISM Media and Communication Assistant & Photographer)