65th WMC Military Pentathlon – Wiener Neustadt (AUT) - Day 2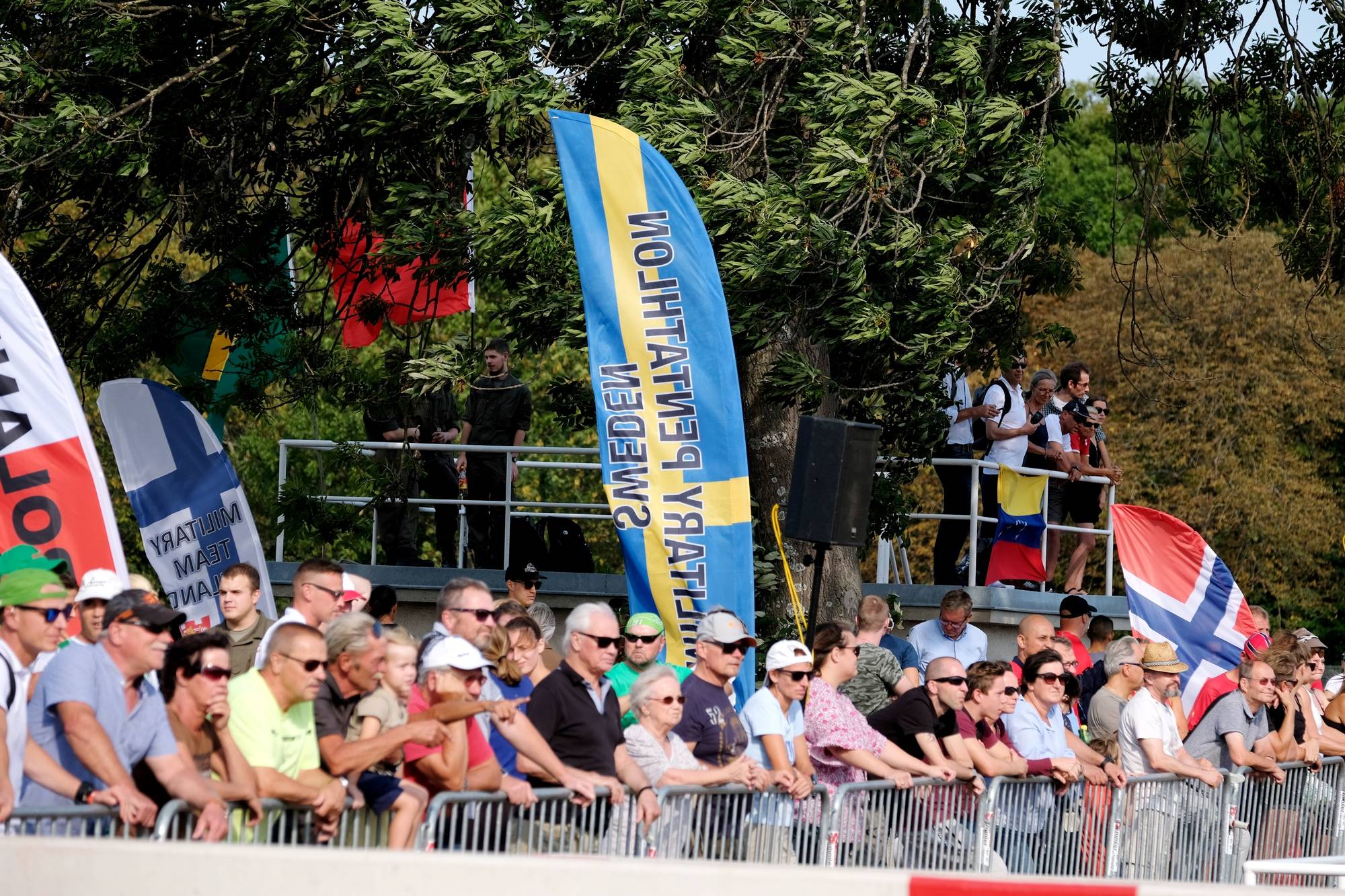 WIENER NEUSTADT (AUT) – After the Preliminary Meeting and Opening Ceremony that were held on August 28, the two first events, shooting and obstacle run, of the 65th WMC Military were held yesterday.
With a 99 in slow fire, a 98 in rapid fire and a total of 1121,4 points, Sara Hjalager (DEN) won the shooting event with two Russian athletes following her on the podium. Irina Svechnikova was ranked second with 1108,1 points while Evgeniia Aksenova took bronze with 1099,7 points. Russia won the shooting female team event thanks to the performances of Svechnikova, Aksenova and Egorova while Denmark and Brazil were respectively ranked second and third.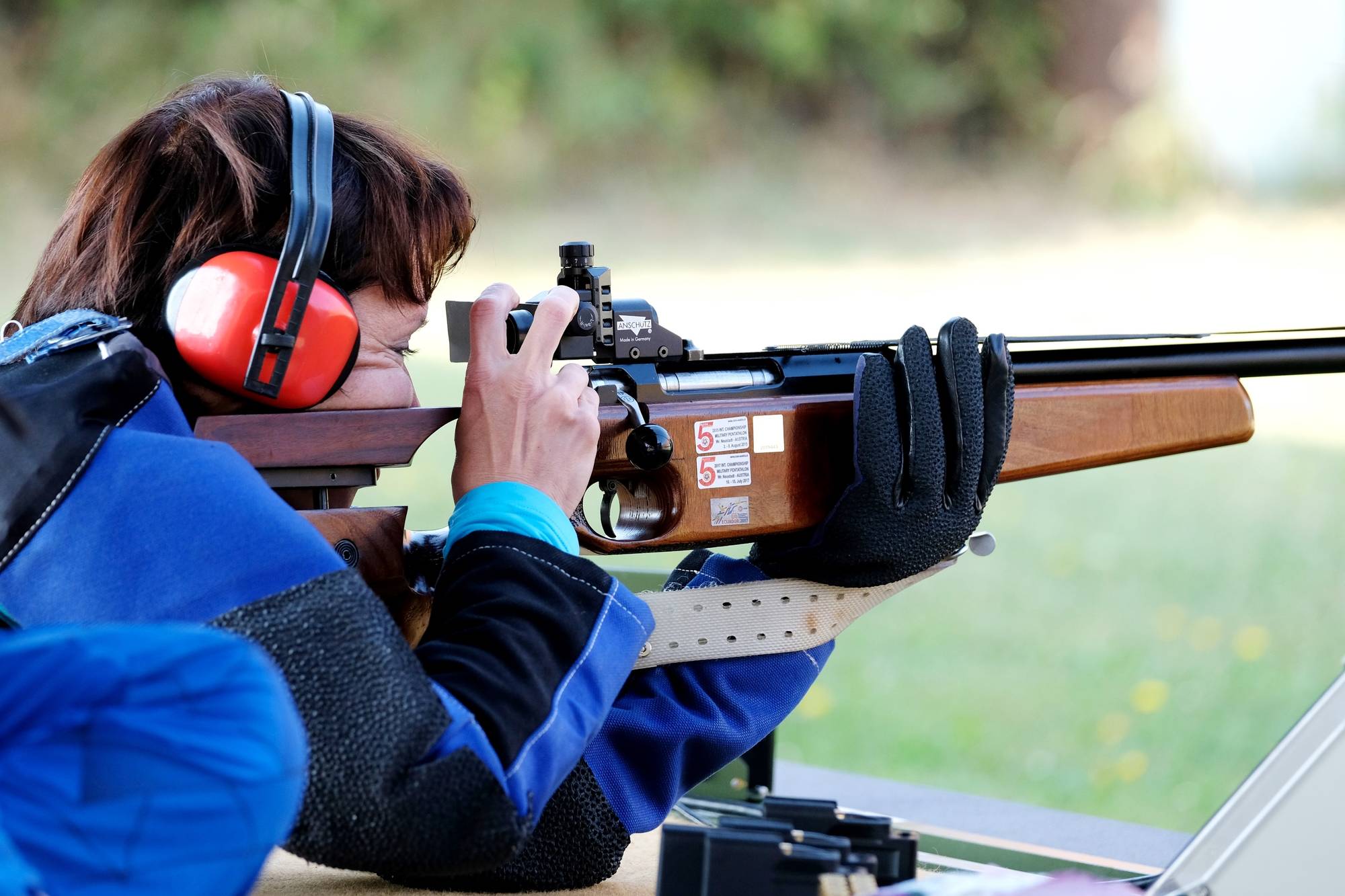 Later in the Obstacle Run event, Hjalager achieved another good performance with the third place of the event (1123,2 points) that was won by the Chinese Chaonan Guan (1149,8 points) while Liudmila Egorova from Russia took silver (1126,0). The Russian female team achieved another brilliant performance with the first place of the Obstacle Run team women event ahead of China and Denmark who completed the podium.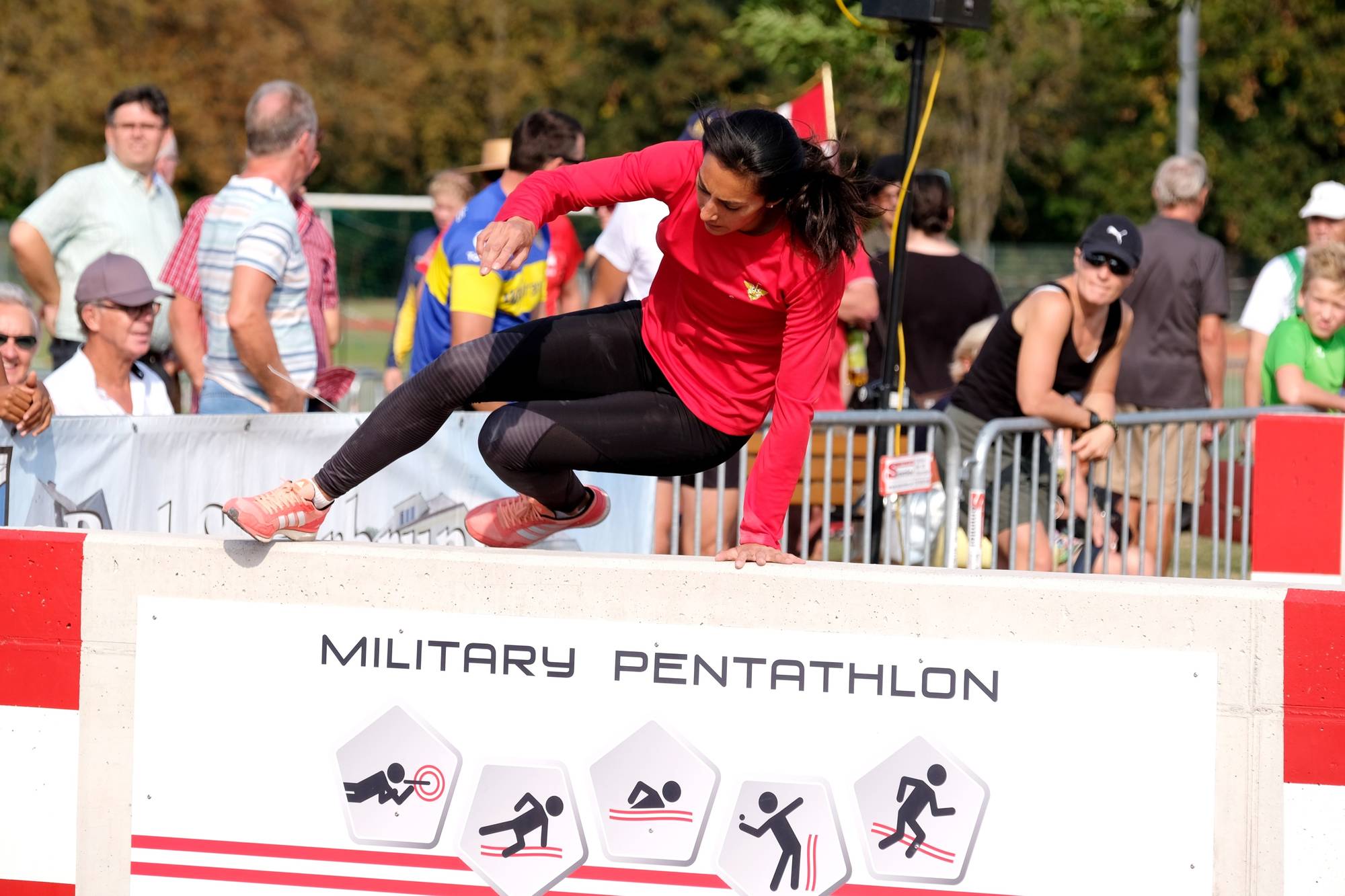 After two events out of 5, Sara Hjalager is leading the provisional female ranking with 40 points lead on Evgeniia Aksenova (RUS). Another Russian, Liudmila Egorova, is currently ranked third. Seeing the results of the two first events, Russia is leading the team ranking ahead of Denmark and Brazil!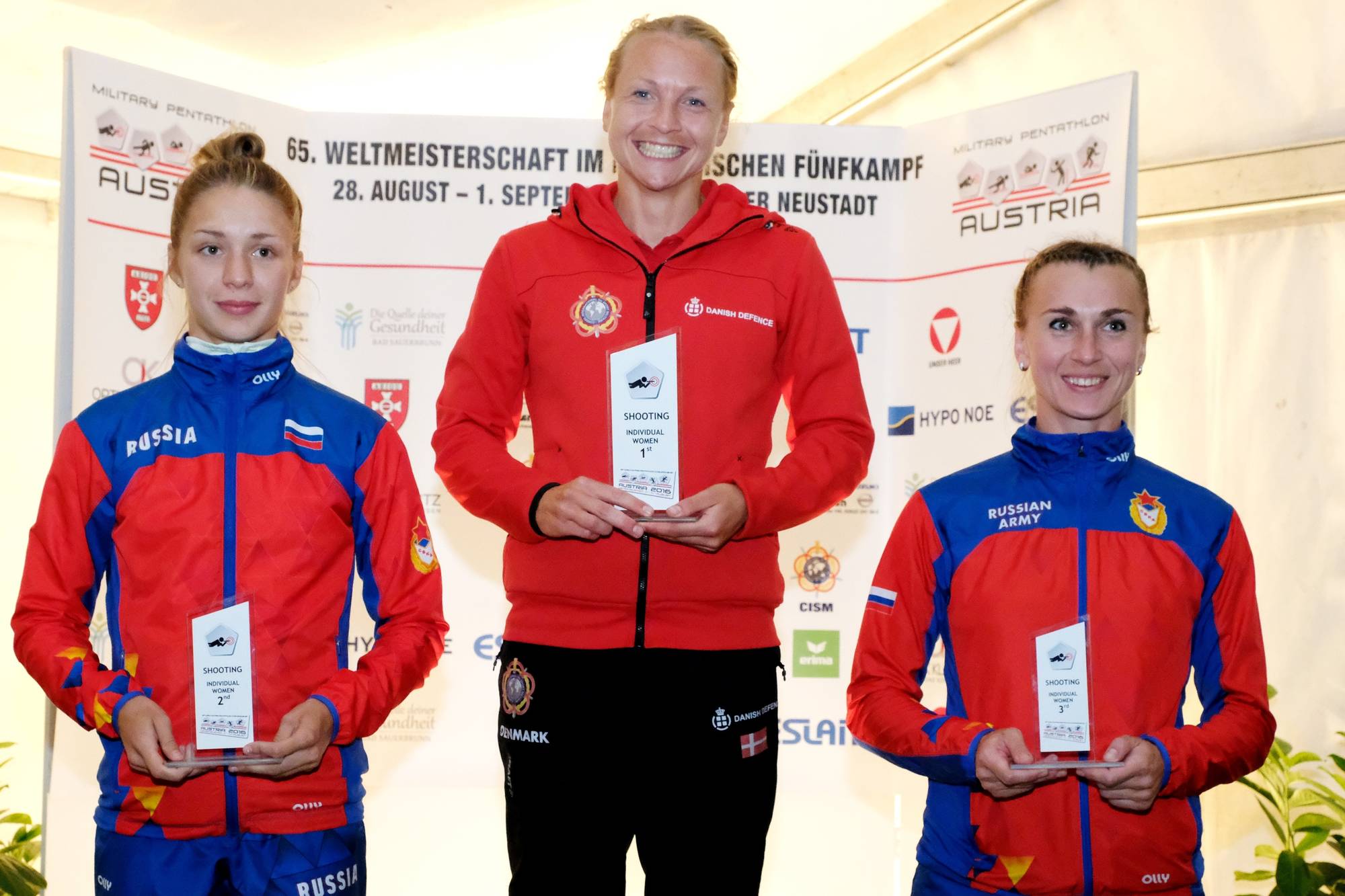 The Chinese Maolin Wang started his championship the best way possible with a first place in the shooting individual men event and a total score of 1135,8 points. The Estonian Roman Hvalonski achieved a 99 in rapid fire and 99 in slow fire allowing him to take the silver medal while Miika Lotvonen took bronze. The local Austrian team, composed of Philip Eibl, Markus Weber, Christian Hofer and Mario Seyserk, won the shooting male team competition ahead of China and Belarus.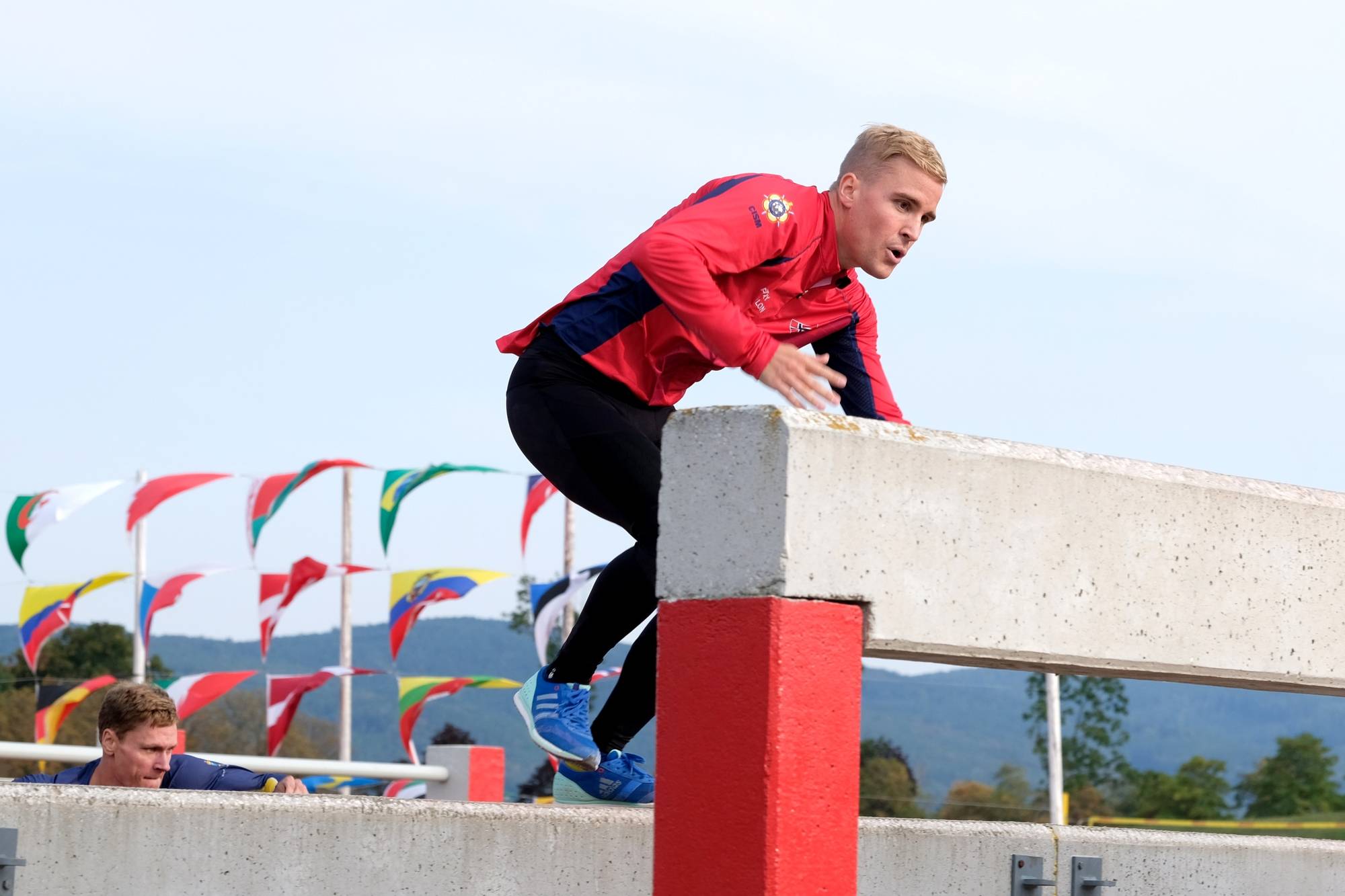 The Brazilian Douglas Castro was the fastest athletes in the individual obstacle run male event with a time of 2:12,9. The Chinese Yucheng Pan took silver while Renan Csuka added the bronze medal to the Brazilian collection. It's no surprise to see the Chinese male team on the top of the Obstacle Run male team event ahead of Ecuador and Austria.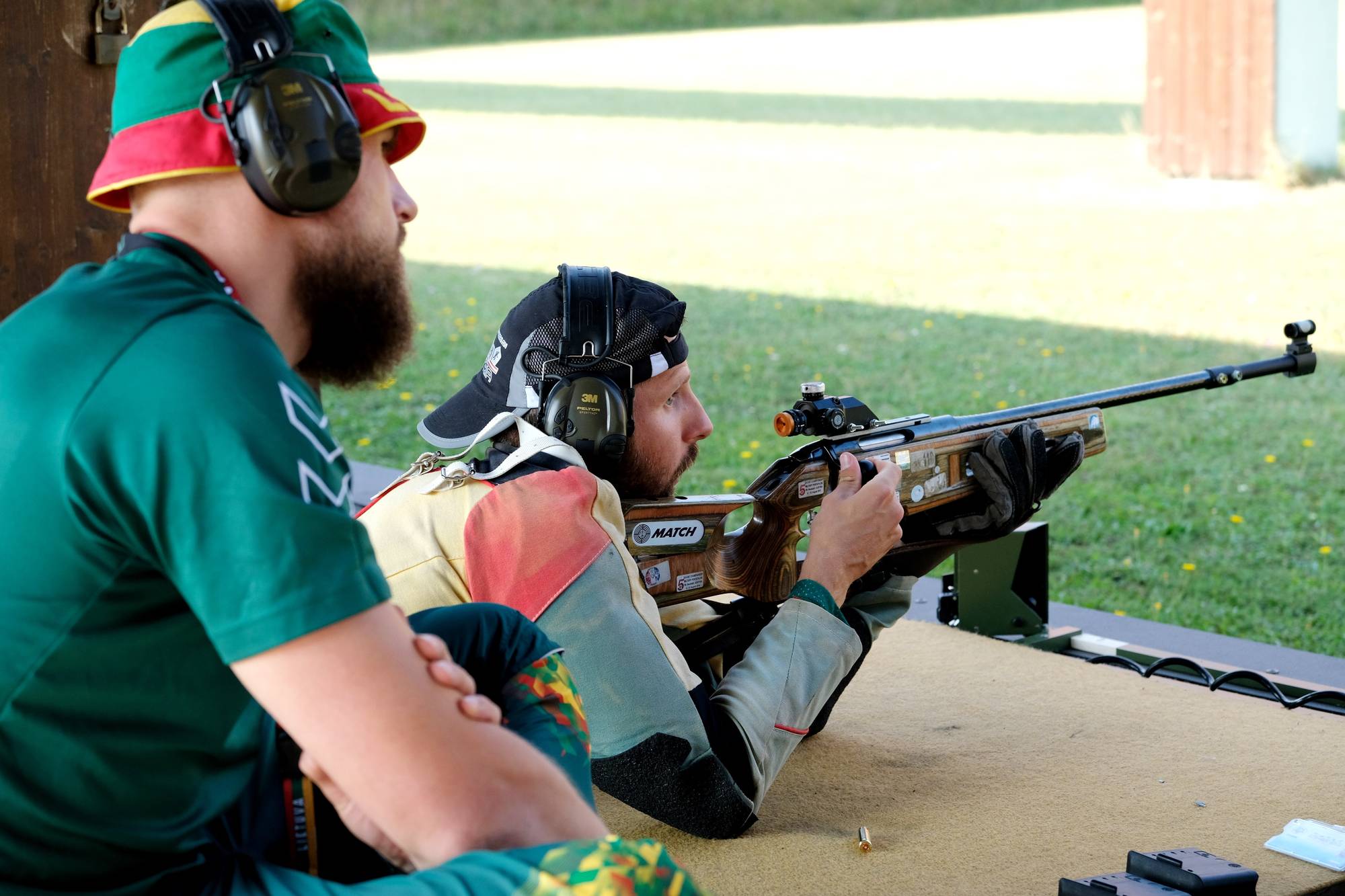 Finally, the Austrian delegation was very happy yesterday as at the end of the day, Markus Weber was leading the individual male provisional ranking after two events, followed by the Chinese Yucheng Pan and his teammate Philipp Eibl. Moreover, Austria is also on the top of the team male provisional ranking with a considerable lead on China and Brazil!
See you today in Wiener Neustadt for the Obstacle Swimming and Throwing events!
Results of the Day: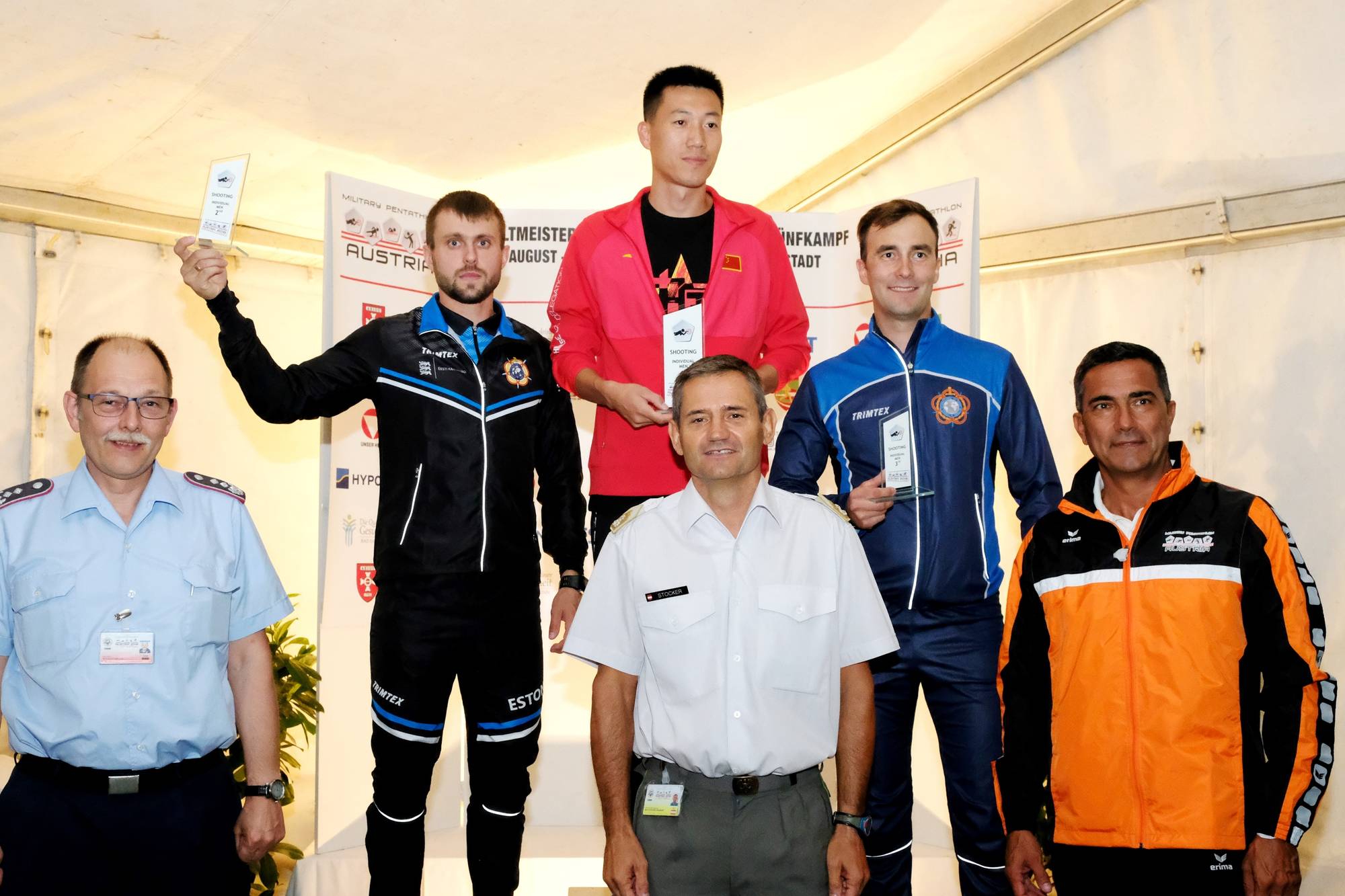 More information on the OC FACEBOOK PAGE.
Livestreaming of the competition HERE.
All the pictures of the event are available on the CISM FLICKR ACCOUNT!
(Source: CISM Media and Communication Department)
(Pictures: Mr. Eddy Kellens, CISM Photographer)