12th WMC Golf - Münster (GER) - Day 5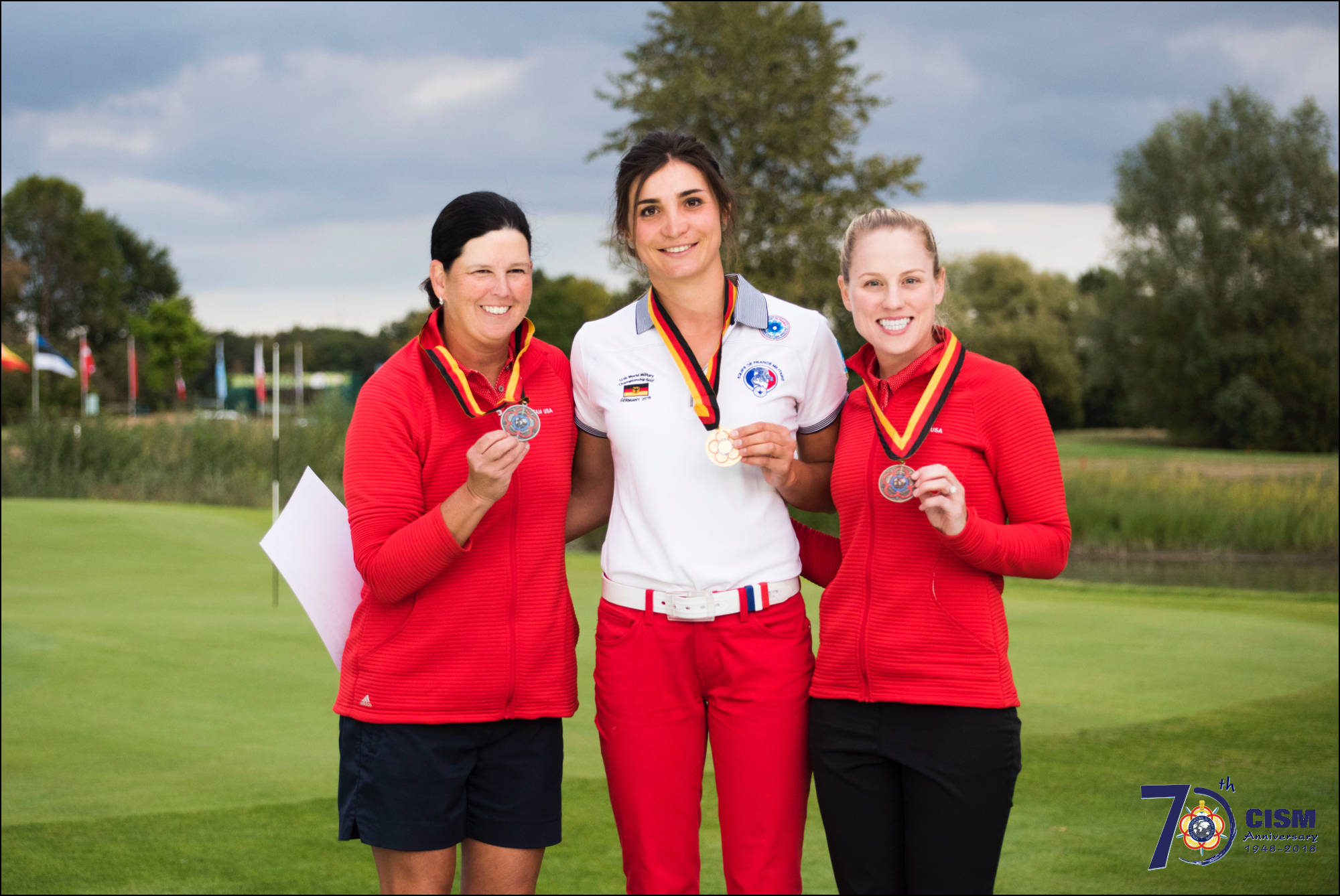 MÜNSTER (GER) – The last round of the male and female competition of the 12th WMC Golf took place yesterday on the Muenster-Tinnen golf course. With a 77 in the last round, Anyssia Herbaut, the leader of the competition during the whole week, became the new Golf Military World Champion with a total of 288! Congratulations to the French golfer for this amazing performance. The US delegation took the silver and bronze medals as Linda Jeffery (308, +20) and Laurel Gill (314, +26) were respectively ranked second and third. With the fourth place of Nicole Johnson, the US ladies team also managed to win the gold medal of the team event ahead of France, silver medallist and the Netherlands, bronze medallist.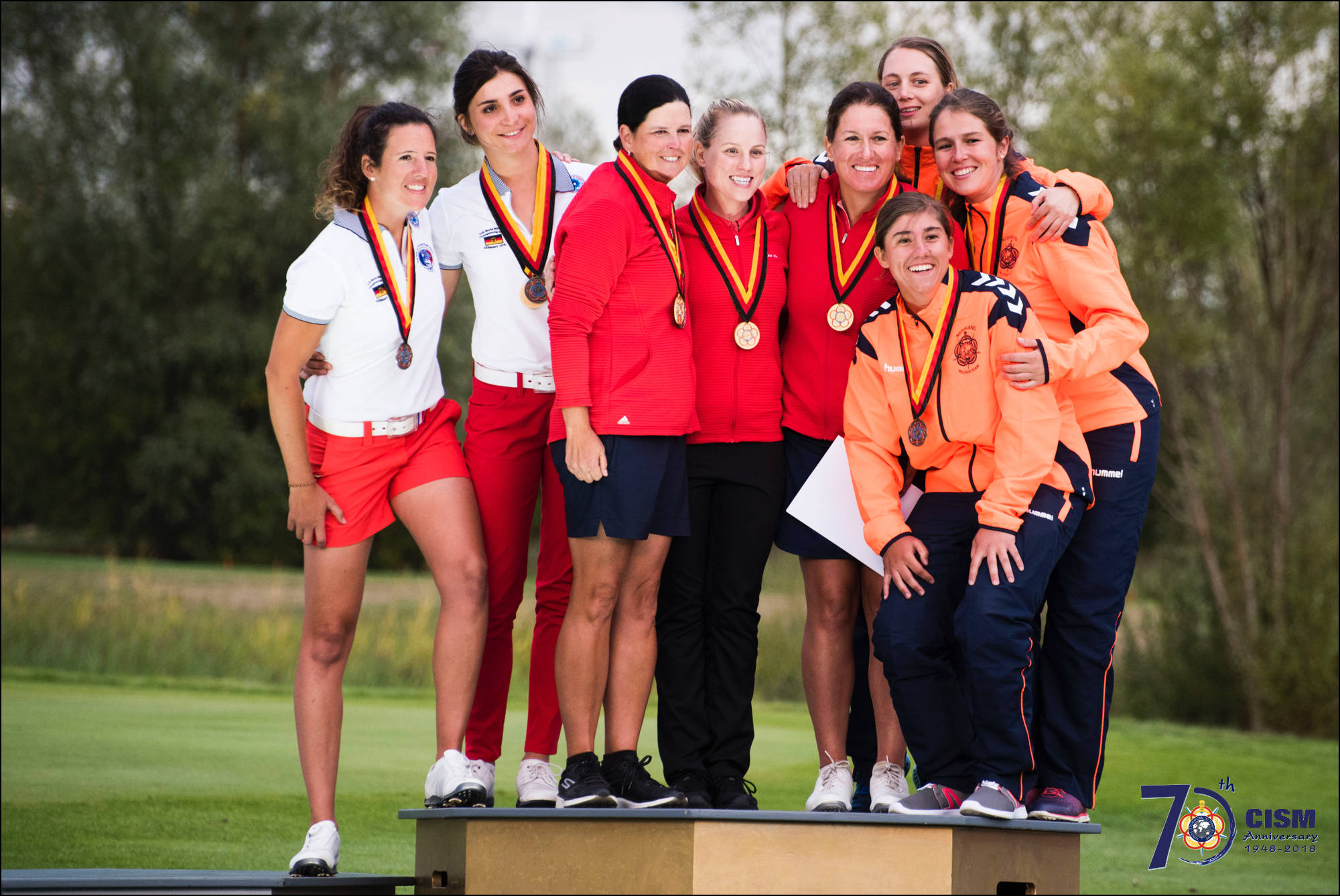 The last round of the male competition was very interesting as 4 athletes could still claim the gold medal. But Nick Bachem (GER) was quite strong and didn't bow to the pressure. With a 70 in his last round and a total of 275 strokes (13-under-par), Bachem won a deserved World Military title. His teammate Timo Vahlenkamp also scored 70 (276, -12) in his last round and won the silver medal of the male event while another German, Jannik De Bruyn, completed the podium with a total score of 279 (-9).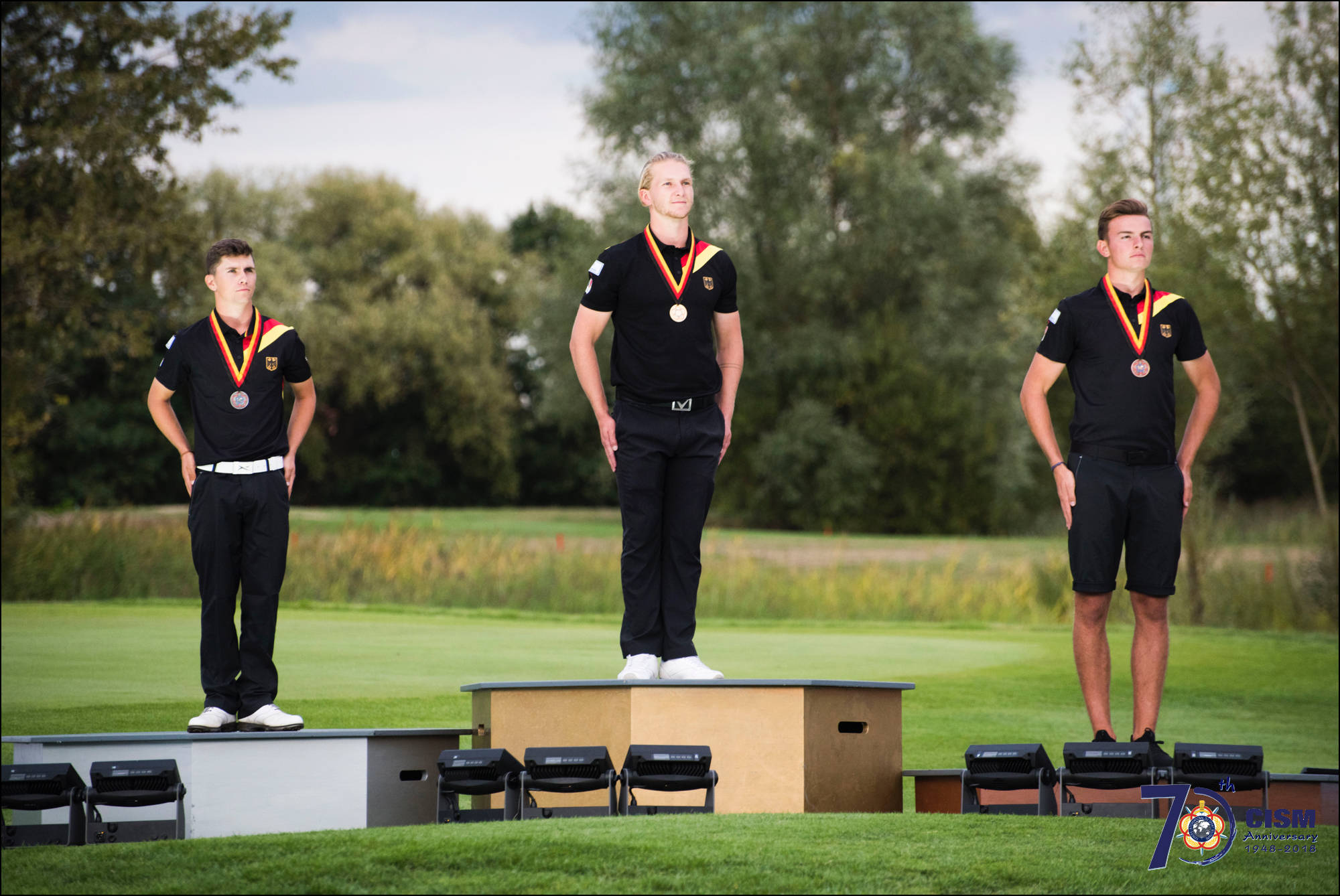 A beautiful day for the German delegation which also won the male team title ahead of USA and France. A strong performance from Timo Valhenkamp, Nick Bachem, Sebastian Kannler, Jannik De Bruyn, Niklas Starcevic and Yannick Kock!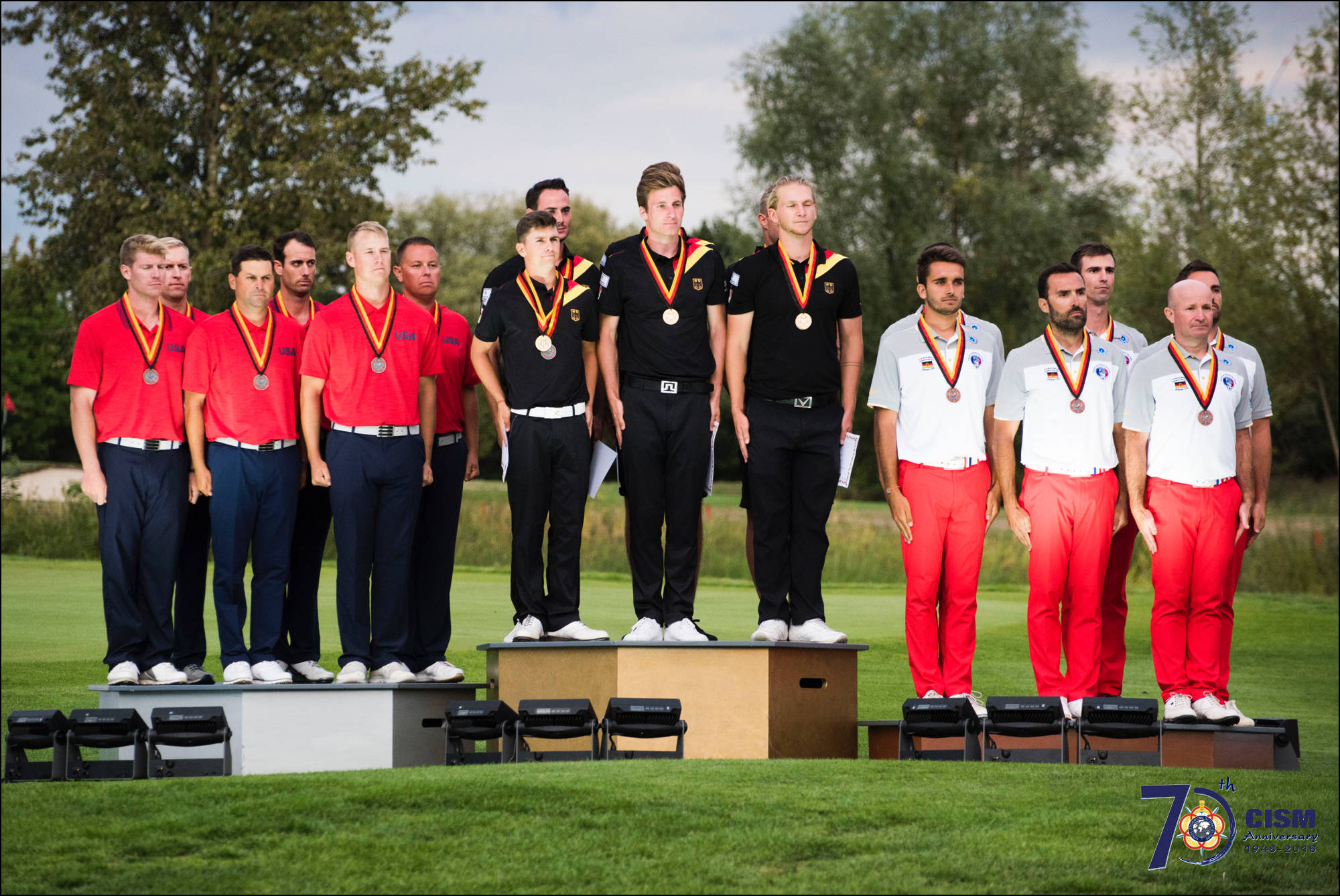 Finally, the Canadian Tom Cameron took the gold medal of the senior event with a total score of 295 (+7) while the French Frédéric Alba (298, +10) and Fabrice Rond (301, +13) were respectively on the second and third step of the podium.
The competitions officially ended yesterday while the Closing Ceremony of the event will take place today in the Münster-Tinnen golf course!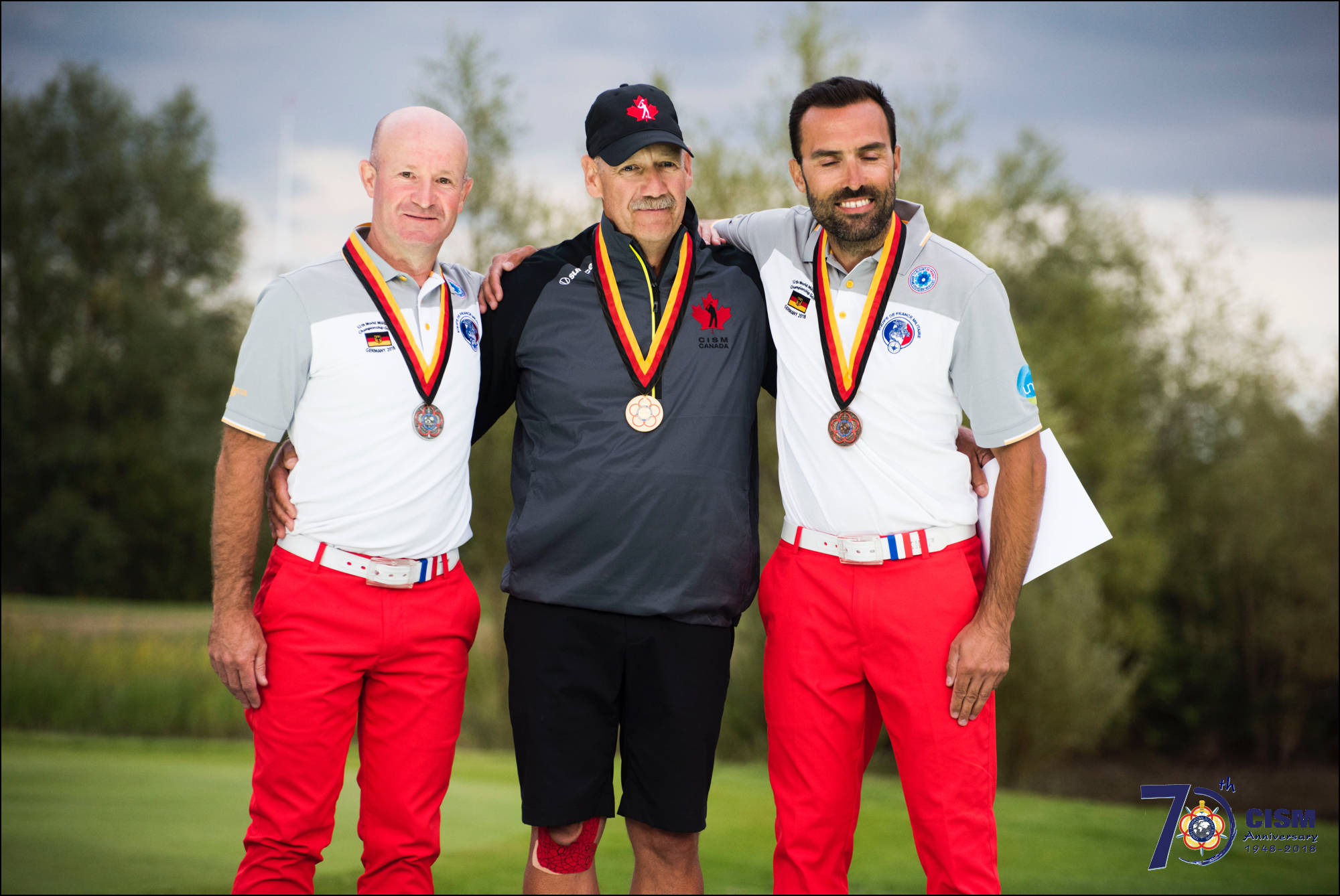 More information on the OC FACEBOOK PAGE.
All the pictures of the event are available on the CISM FLICKR ACCOUNT.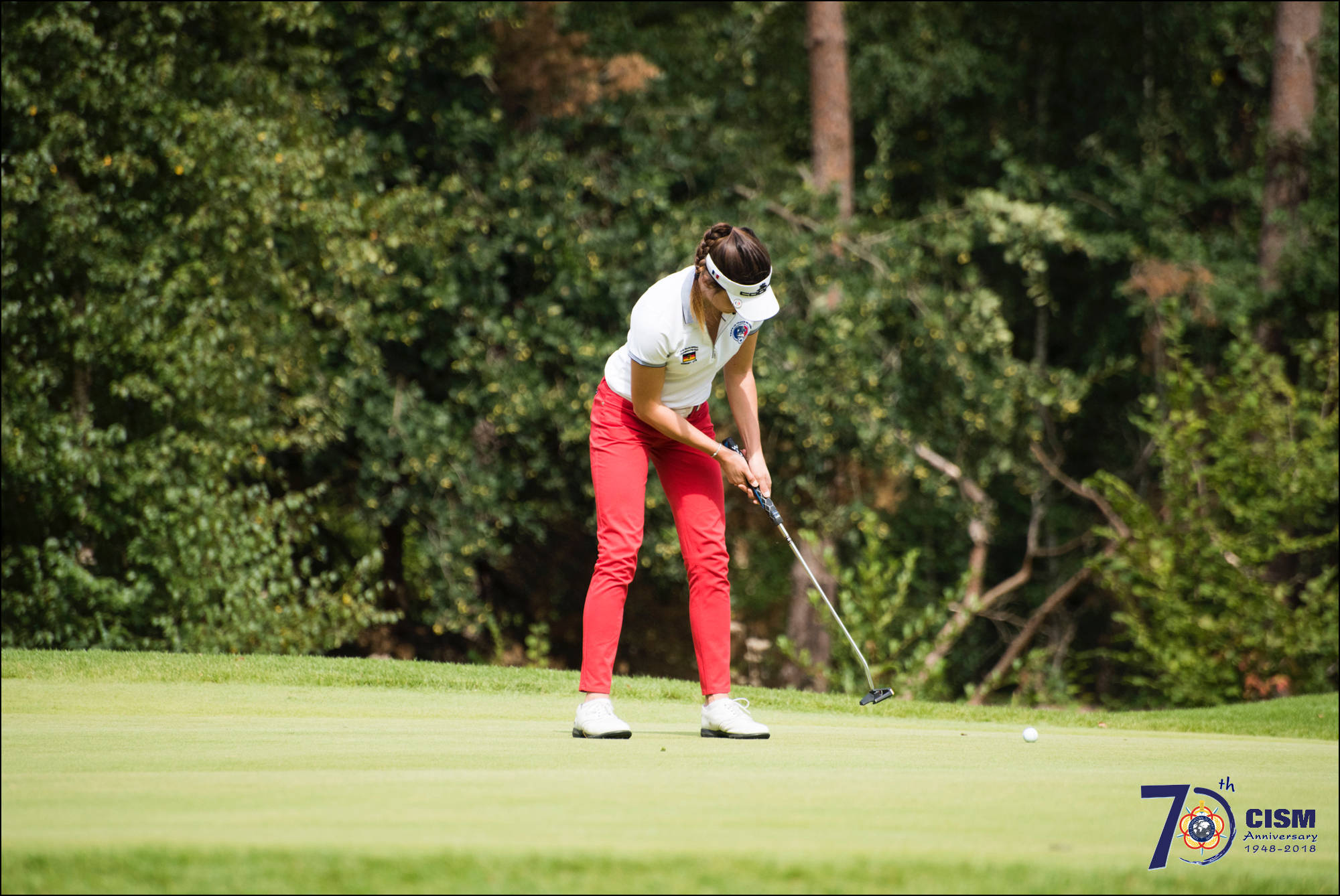 (Source: CISM Media and Communication Department)
(Pictures: Mr. Maxime Morlet, CISM Media and Communication Assistant & Photographer)