46th WMC Modern Pentathlon – Budapest (HUN) - Day 1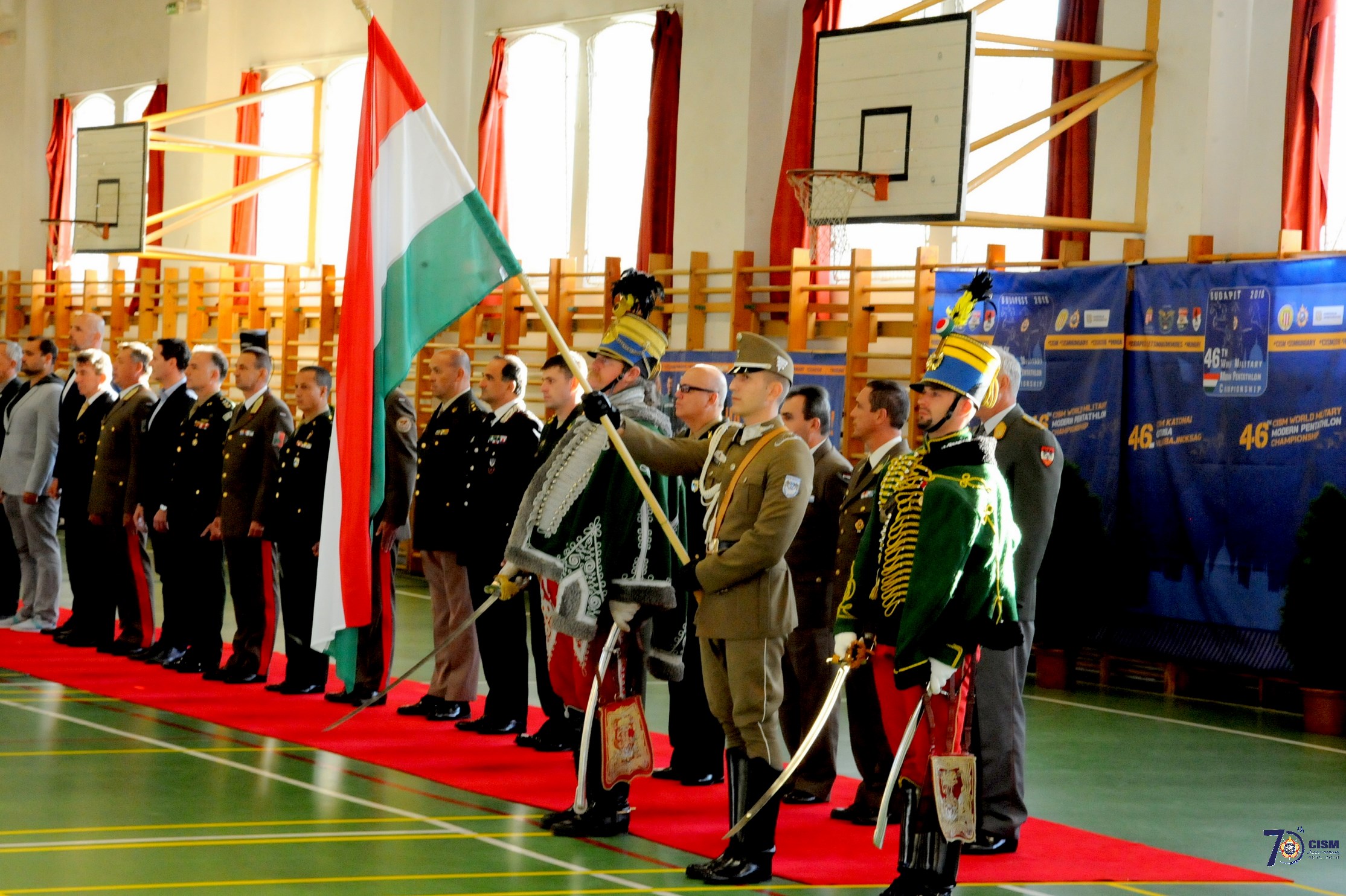 The 46th World Military Modern Pentathlon Championship was officially opened yesterday in Budapest!
BUDAPEST (HUN) – 88 athletes (48 men and 40 women) gathered yesterday in Budapest for the Opening Ceremony of the 46th WMC Modern Pentathlon which will be held from September 24 to 30. The Opening Ceremony was held at the Zrínyi Miklós Laktanya and University Campus sports hall in presence of Colonel Rafael Pinheiro, the Official CISM Representative of the event and member of the CISM HQ staff; Colonel Zoltan Eleki, Chief of Delegation of Hungary to CISM; Brigadier General Attila Takacs, Chairman of the Organising Committee; Mr. Peter Sarfalvi, Deputy Secretary of State, Ministry of Human Capacities of Hungary; Lieutenant-Colonel Nilton Gomes Filho Rolim, PCSC Modern Pentathlon; local and international high authorities as well as local fans.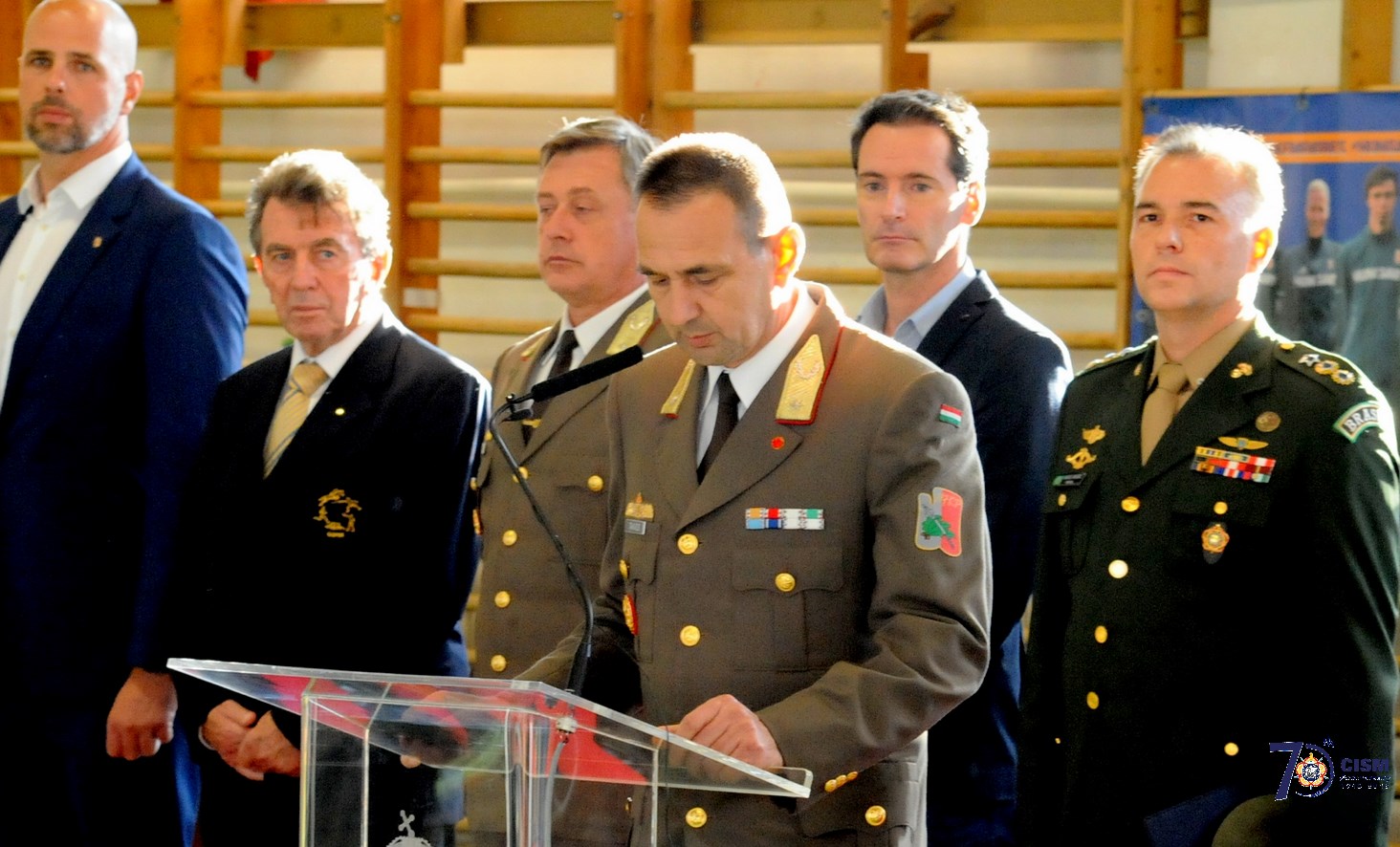 The Brigadier General Attila Takács, Commander of the Military Comprehensive, Preparatory and Training Command welcomed the participants and added: "It is a great honour for our country and for the Hungarian Defence Forces to host another CISM international event after the WMC Parachuting held in Szolnok!". He also emphasized the fact that this year, the International Military Sports Council celebrated its 70th birthday while the Hungarian Defence Forces celebrated its 170th birthday: "It is a great pleasure for us to celebrate these anniversaries with our country's military athletes together with their foreign competitors".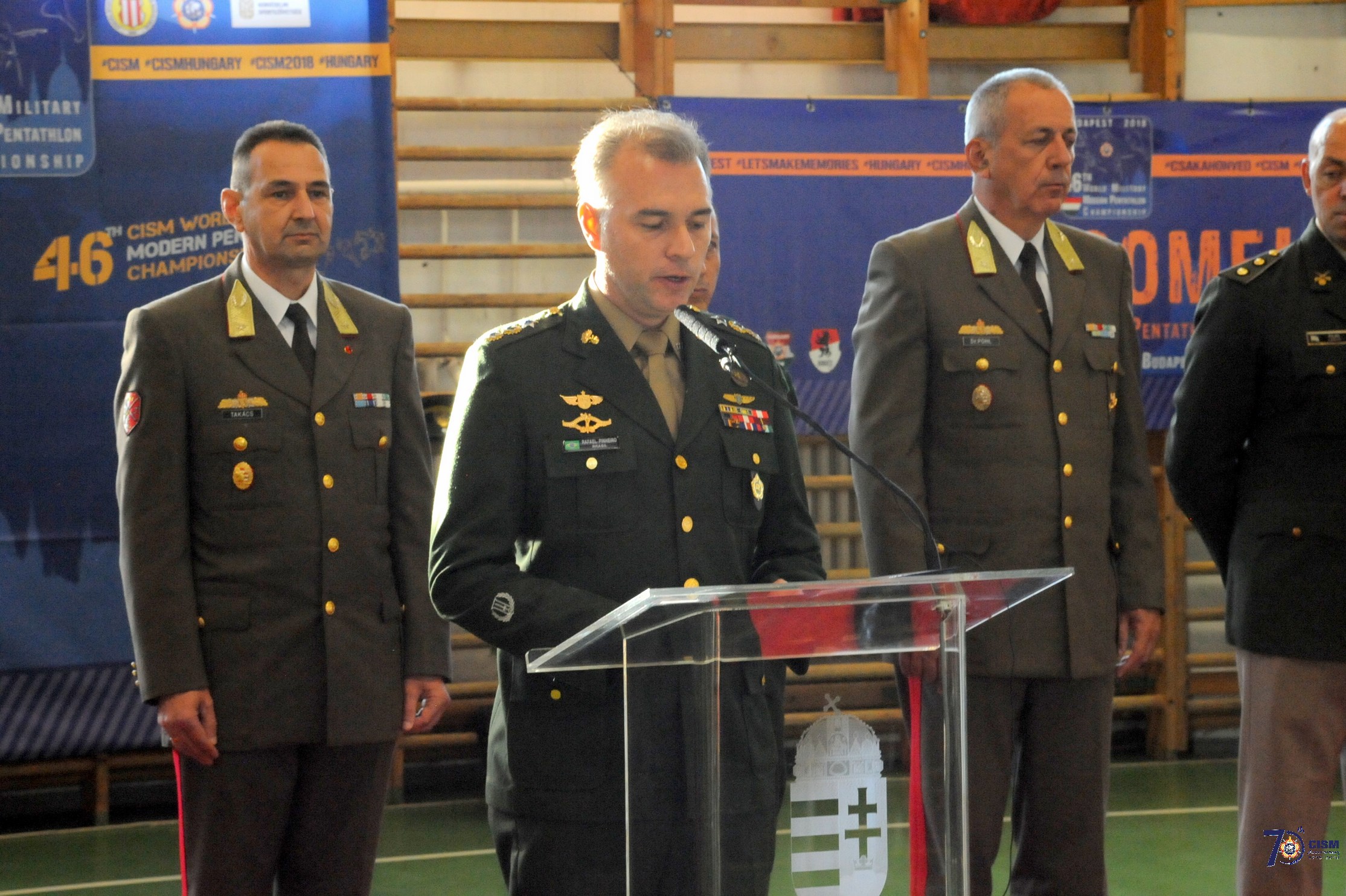 The OCR Lieutenant-Colonel Rafael Soares Pinheiro da Cunha thanked the Hungarian organizers for hosting this 46th WMC Modern Pentathlon in Budapest. He also pointed out the common birthdays of the two institutions. "70 years after its creation, CISM organizes today the best military sports events around the world", added the OCR. Finally, he wished all the participants a successful competition.
During this five-day World Championship, athletes from twenty nations will compete on the course of the Budapest Honvéd Sports Association in the following events: swimming, fencing, firing, riding and running.
Due to the absence of a female athlete, the women's qualifications were cancelled today while the men's qualifications will start tomorrow, September 26.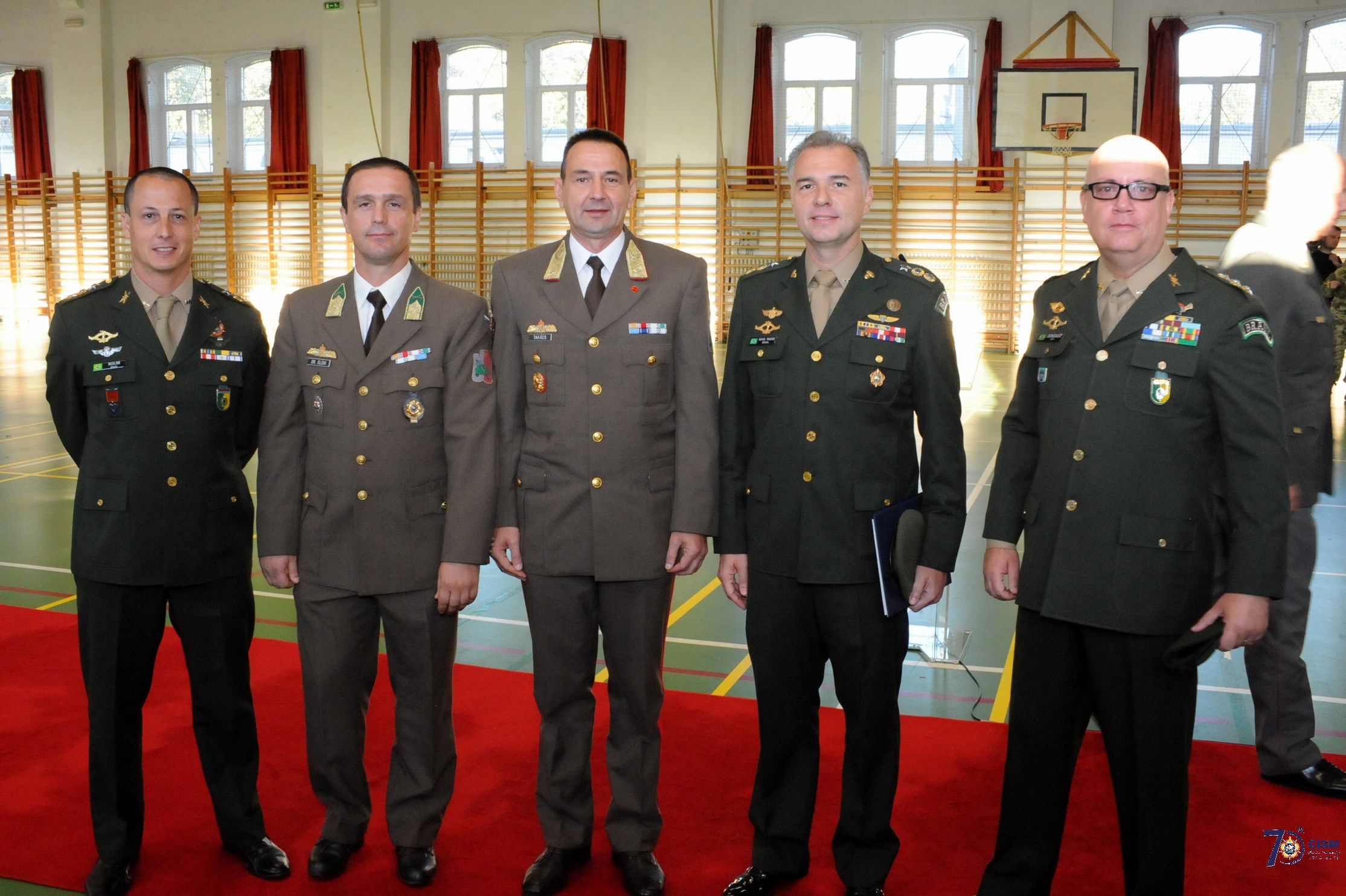 More information on the OC WEBSITE.
More information on the OC FACEBOOK PAGE.
All the pictures of the event are available on the CISM FLICKR ACCOUNT!
(Source: CISM Media and Communication Department)
(Pictures: Mr. Dominique Einsweiler, CISM Photographer)