46th WMC Modern Pentathlon – Budapest (HUN) - Day 4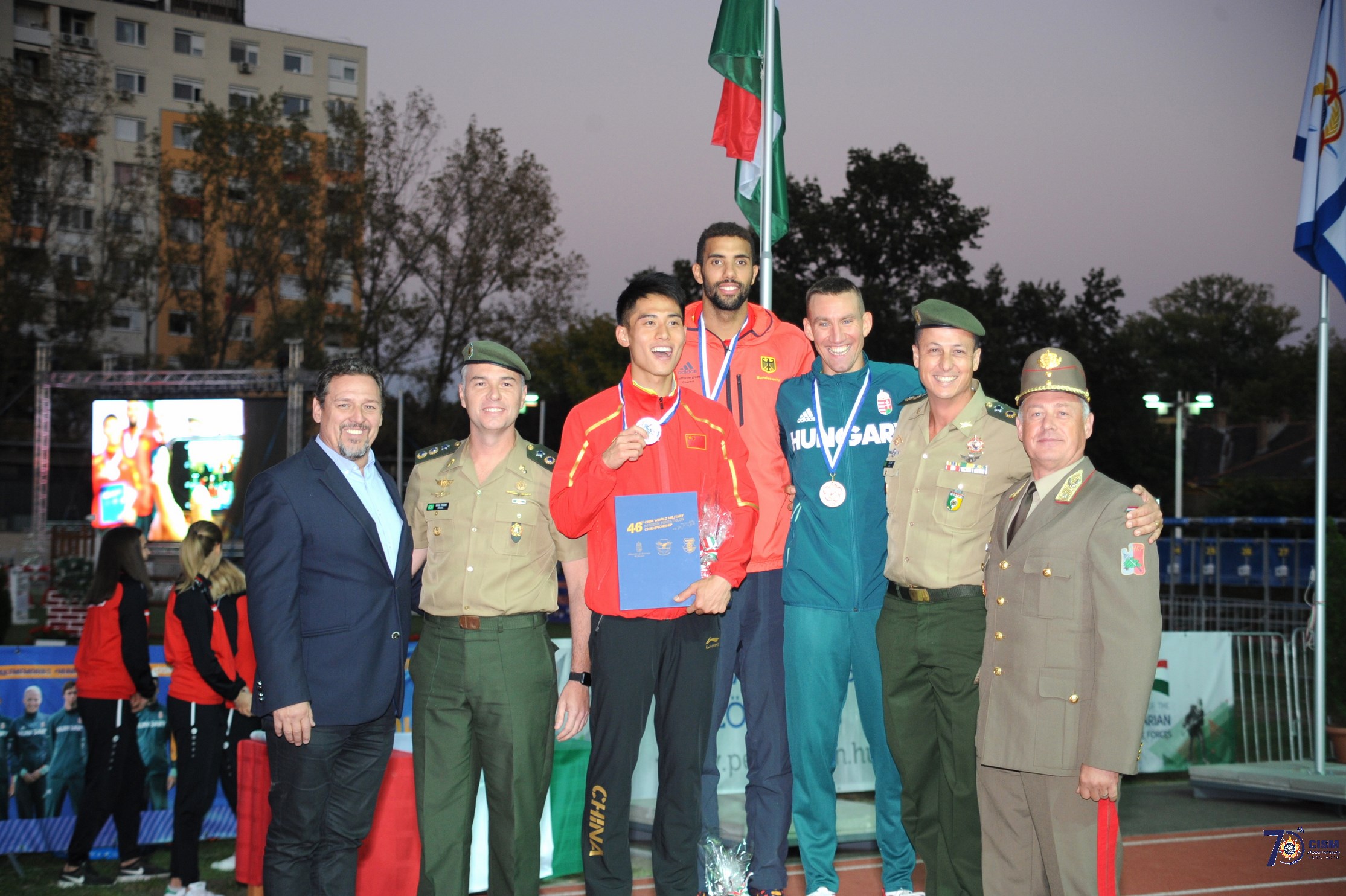 DOGUE (GER) KEEPS CHINESE AND HUNGARIAN RIVALS AT BAY
BUDAPEST (HUN) - Patrick Dogue of Germany emerged from a high-class field to win Men's Individual gold at the 46th CISM Military World Championships in Budapest (HUN).
Dogue (GER) came from behind in the Laser Run to prevail ahead of silver medallist Zhang Linbin of China, and there was a huge roar when local hero Adam Marosi of Hungary came home in 3rd position to win bronze.
There were no individual medals for France but, demonstrating typical strength in depth, they won the team gold thanks to the collective efforts of Valentin Belaud, Christopher Patte and Alexandre Henrard, with Germany winning silver and Italy bronze.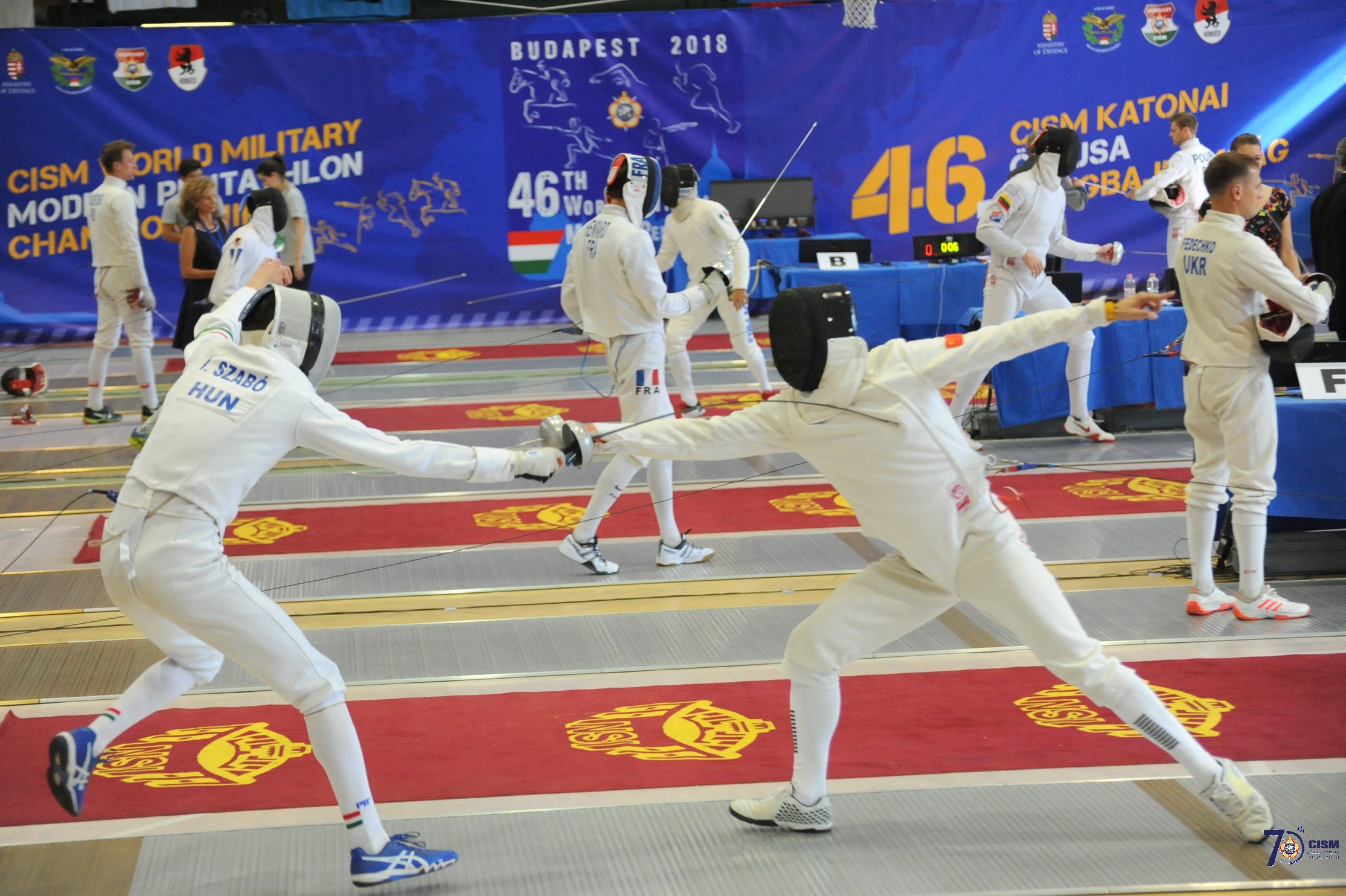 Gustav Gustenau of Austria led after the Swimming (1:58.10), followed by Matteo Cicinelli of Italy (1:58.44) and defending champion Marosi (HUN, 1:58.73).
Fencing was very tight, with Alexander Nobis (GER) scoring highest (238), three points more than Yuriy Fedechko of Ukraine and six more than Hojoon Song of Korea.
There were six clean rounds in Riding, with Marosi (HUN), Felipe Nascimento of Brazil and Alexander Lifanov of Russia standing out.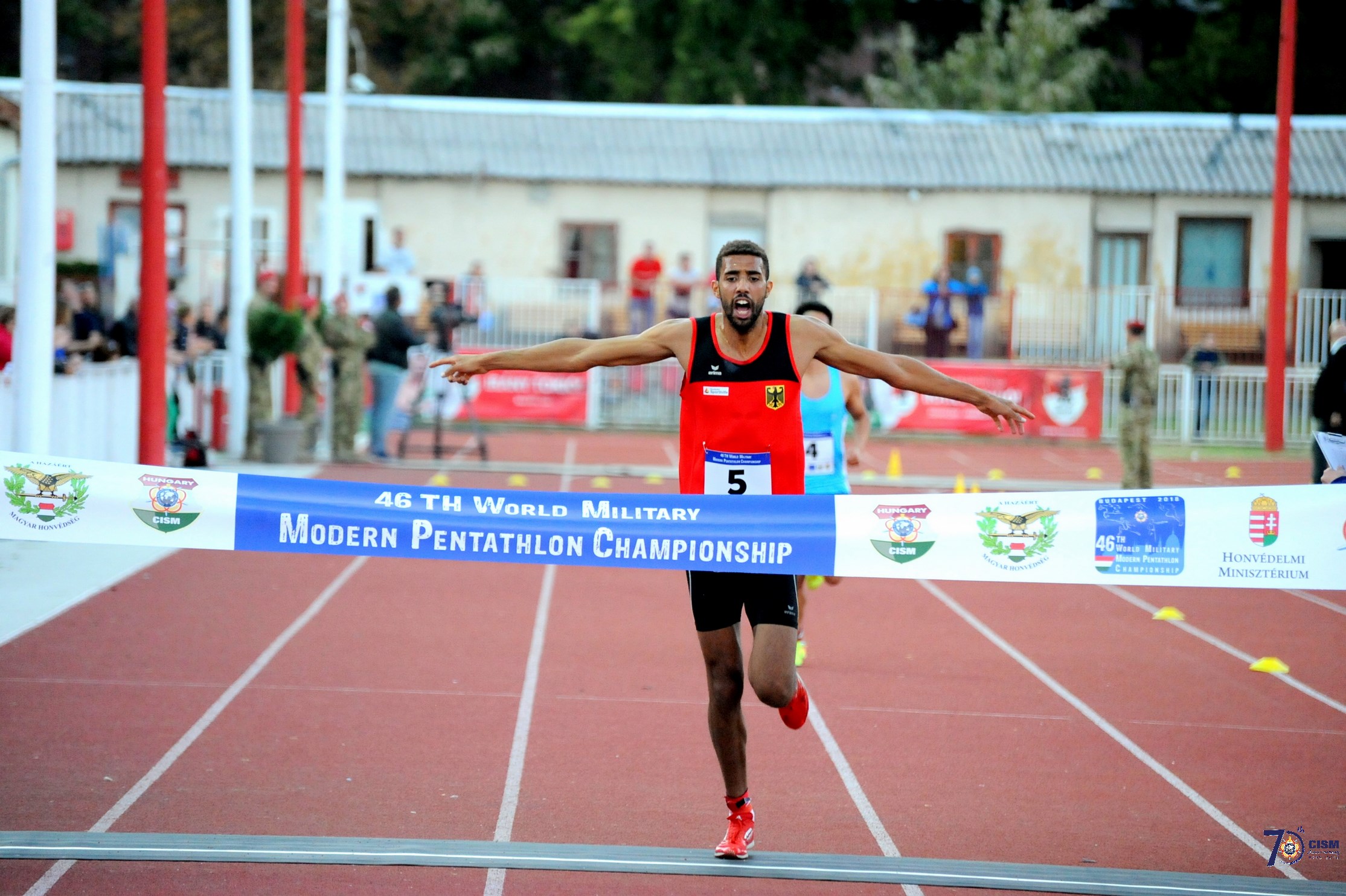 Despite Dogue's result, Germany didn't not manage to win another gold medal in the team ranking. The French team led by Valentin Belaud and his teammates Alexandre Henrard and Chritopher Patte was the strongest yesterday and brought back in France a deserved gold medal! Germany (Dogue, Nobis and Sandten) took silver while the Italian team, composed of Cicinelli, Micozzi and Parisi, grabbed the bronze medal!
The 46th WMC Modern Pentathlon will conclude with the Mixed Relay on September 29.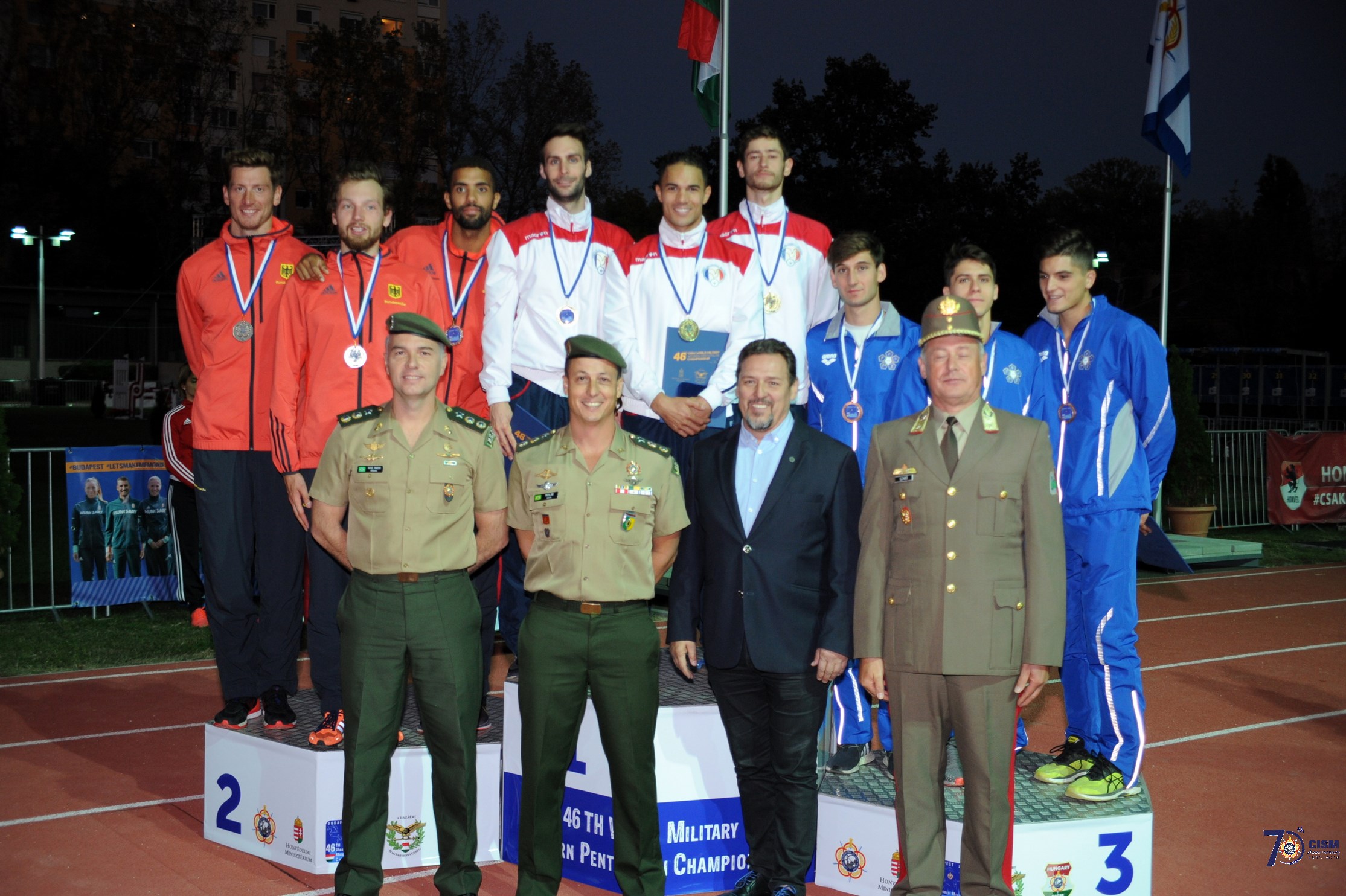 Results of the Day – Men's finals: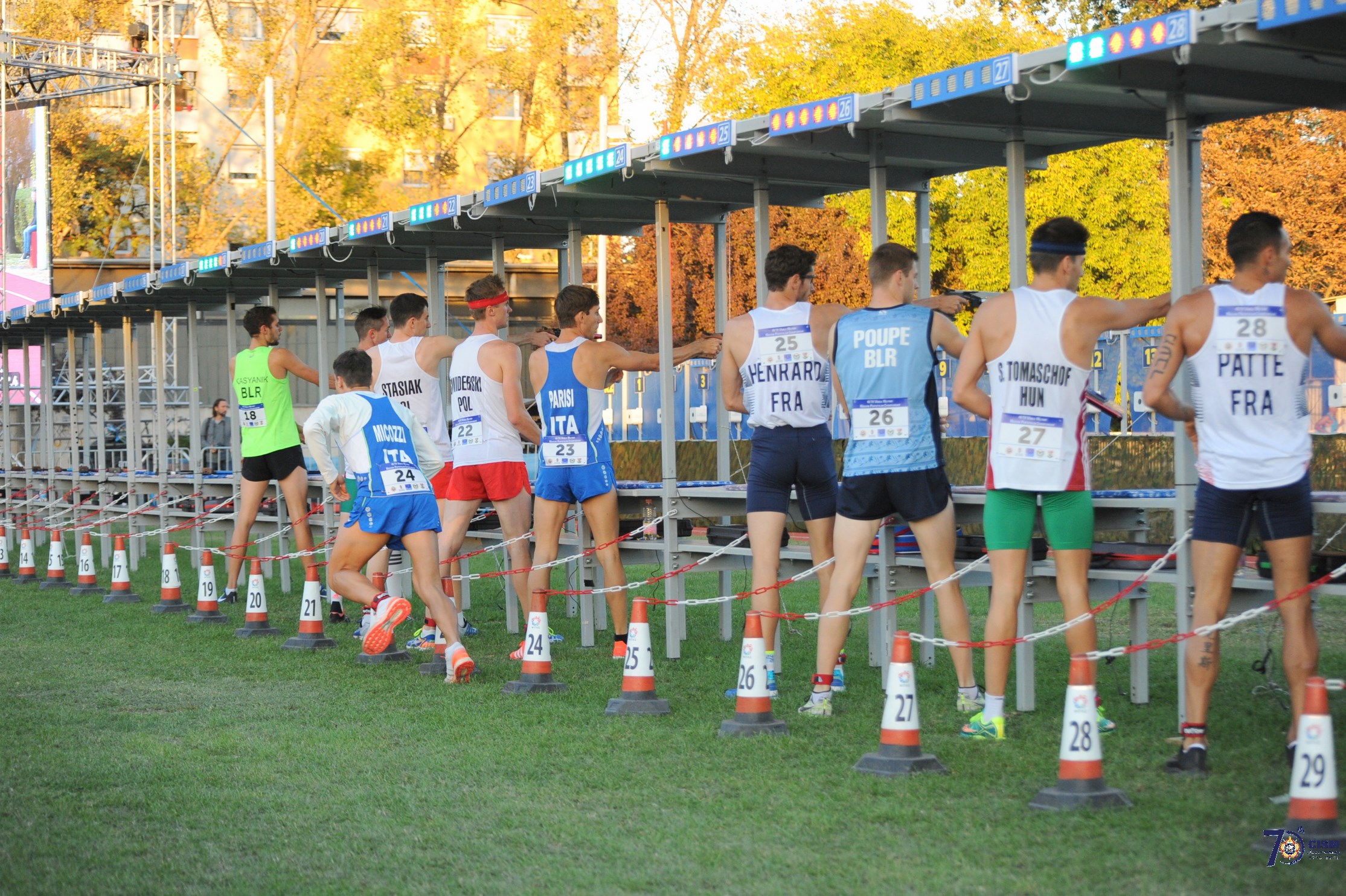 More information on the OC WEBSITE.
More information on the OC FACEBOOK PAGE.
All the pictures of the event are available on the CISM FLICKR ACCOUNT.
(Source: Union Internationale de Pentathlon Moderne)
(Pictures: Mr. Dominique Einsweiler, CISM Photographer)