58th WMC Boxing – Moscow (RUS) – Competition Day 3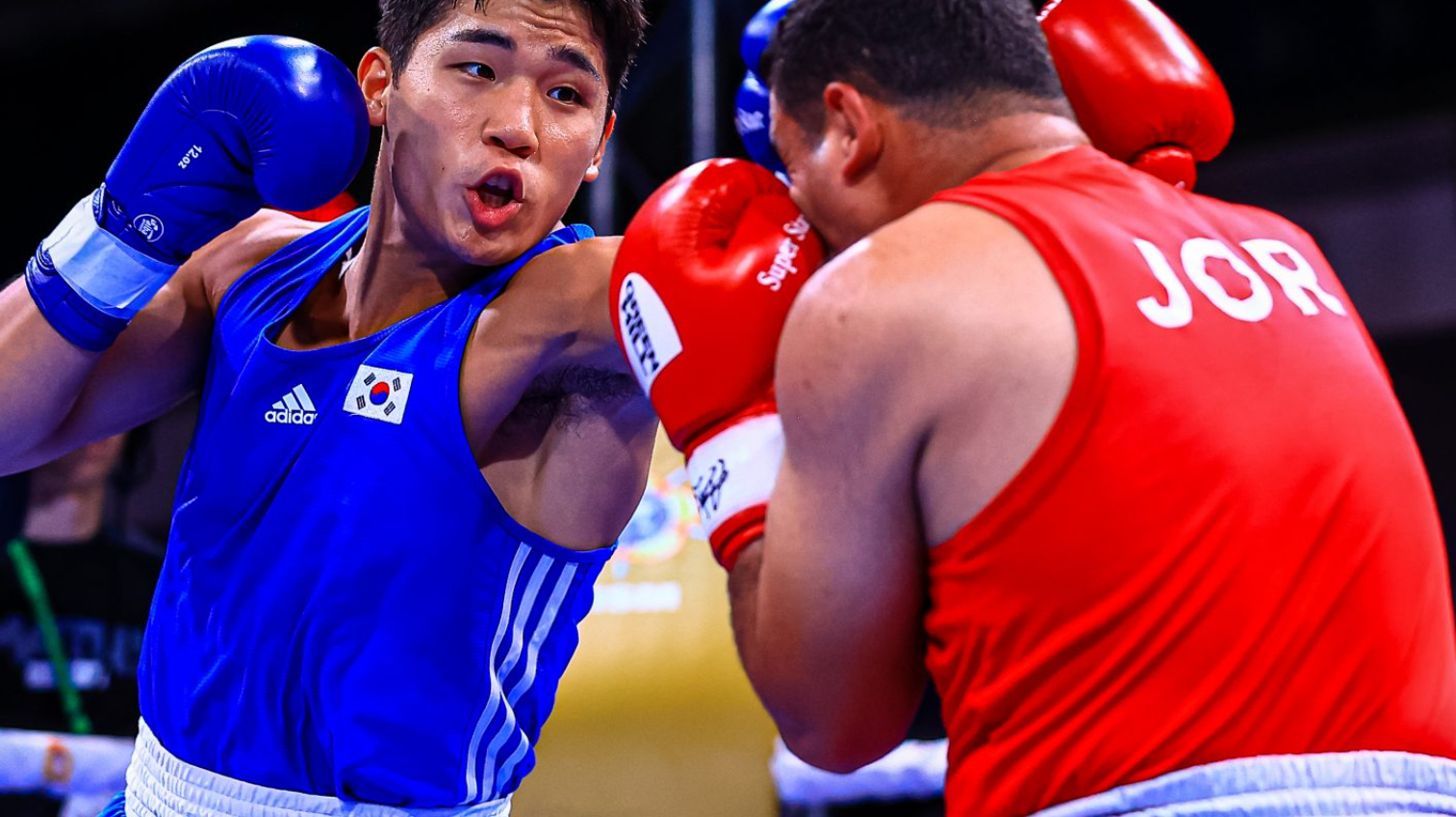 MOSCOW (RUS) - Super heavyweight category boxers had their first fights on the 3rd day at the World Military Boxing Championships in Moscow, Russia. Lazizbek Mullojonov from Uzbekistan received one of the strongest rivals of the tournament Mahammad Abdullayev from Azerbaijan. However, he didn't have a problem celebrating victory by unanimous decision.
In the same category, Russian boxer Svetoslav Teterin was confident in the fight against an experienced and older opponent from Venezuela, Edgar Munoz Mata, and won the contest unanimously. One more young super heavyweight talent Damir Toibay from Kazakhstan fought hard against Davit Chaloyan from Armenia but lost in the competitive bout. All the divisions' winners advanced to 1/8 final.
Three fights in the 52 kg category were finished before the final gong. Vidanalage Bandara from Sri Lanka eliminated Muhammad Dawood from Pakistan, who received an injury and couldn't finish the 3rd round. Damir Abdikadir from Kazakhstan won Aliaksandr Butrym from Belarus, the referee stopped the contest in the 3rd round. One of the division's leaders Enkhmandakh Kharkhuu from Mongolia stopped his opponent Prem Chaudhary from Nepal in the 1st round.
In the women's 51 kg category, Sandra Drabik from Poland didn't give a chance to Miss Nurnaher from Bangladesh and won early in the second round. Aziza Yokubova from Uzbekistan eliminated Yuliya Apanasovich from Belarus by split decision 4:1.
Defending AIBA World Champion Ekaterina Paltseva gave a fight to Brazil's Graziele Jesus de Sousa and won her unanimously.
Saadat Dalgatova from Russia dominated with standing counts in the 69 kg fight with Bimala Shrestha from Nepal. In the same weight class, Barbara dos Santos from Brazil had a fast victory over Kashmi Arachchig from Sri Lanka in the 1st round.
In men's 81 kg weight class, Gichae Kim from South Korea won early in the second round Ibrahim Saleh from Jordan. Algeria's Moh Said Hamani, who previously won Abner Teixeira from Brazil by knockout in 91 kg, lost after the bout review to Ivan Sagaidak from Russia.
(Source : CISM Media & Communication Department and AIBA)