1st WMC Climbing (Indoor) - Moscow (RUS) - Day 3 & 4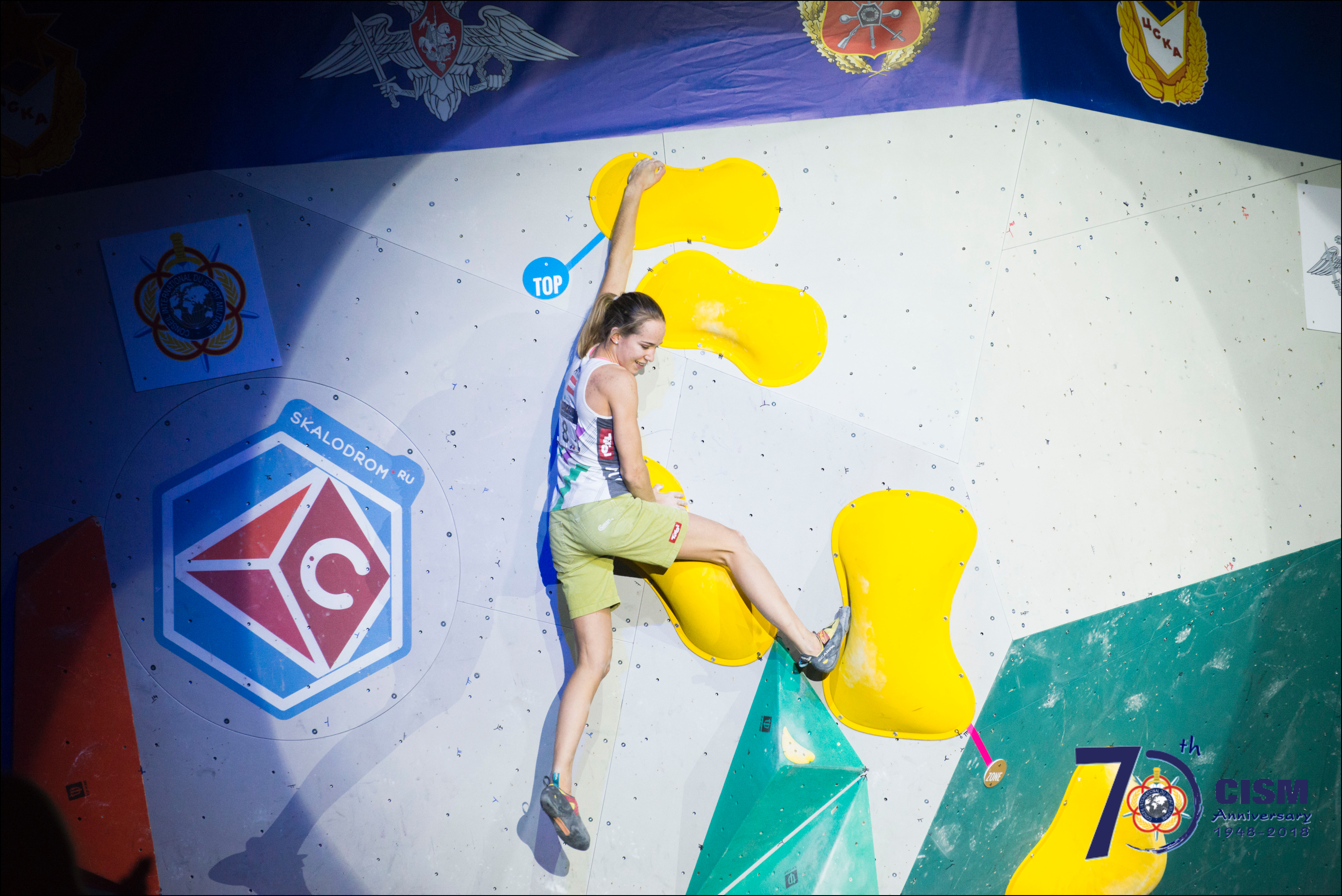 MOSCOW (RUS) – After the qualifications of the Bouldering male and female events held on November 30, the finals the Bouldering events took place yesterday, December. Out of the 12 participants in the two finals - male and female - 6 athletes were representing the national team of the Armed Forces of the Russian Federation (3 in each final).
In the women's competition, the All-around World Champion 2016 private Elena Krasovskaya was the strongest on the 4 tracks and became the new military world champion of the event, followed by the runner-up Katya Kadić from Slovenia. Another representative of the Russian Armed Forces national team, Sergeant Yevgenia Lapshina, grabbed the bronze medal.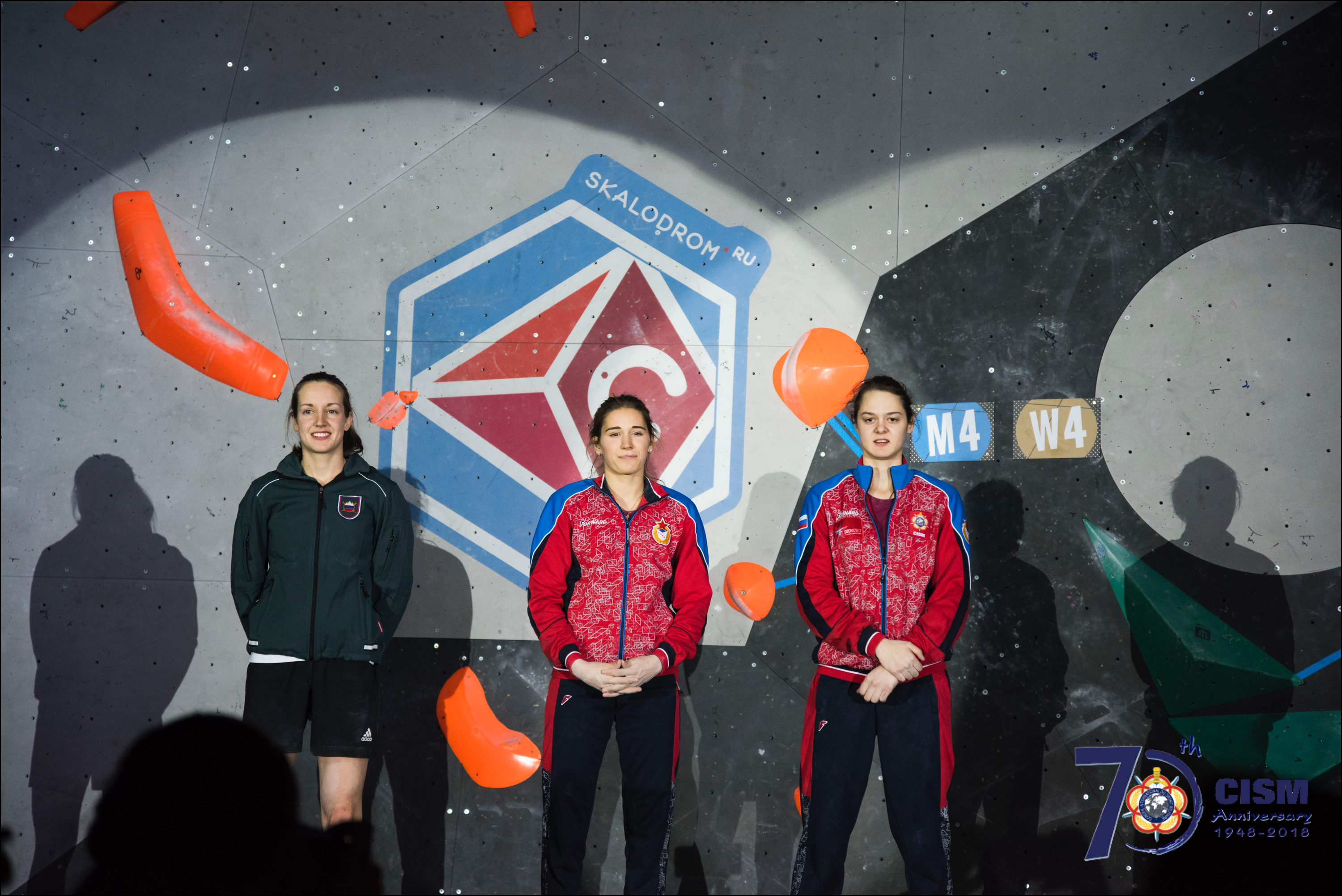 In the men event, the finals were much more exciting. Before the last track, the podium was occupied by two Austrians, Dominik Haertl and Florian Klinger, and one Russian, three-time Bouldering World Champion in bouldering, All-Around European Champion and World Cup winner in bouldering, Dmitry Sharafutdinov.
But none of them could not resist to the fourth route, the most difficult route of the final. Finally, the 2009 World Champion Alexei Rubtsov, from Russia, was able to reach the end point of the course after his second attempt, allowing him to win the gold medal!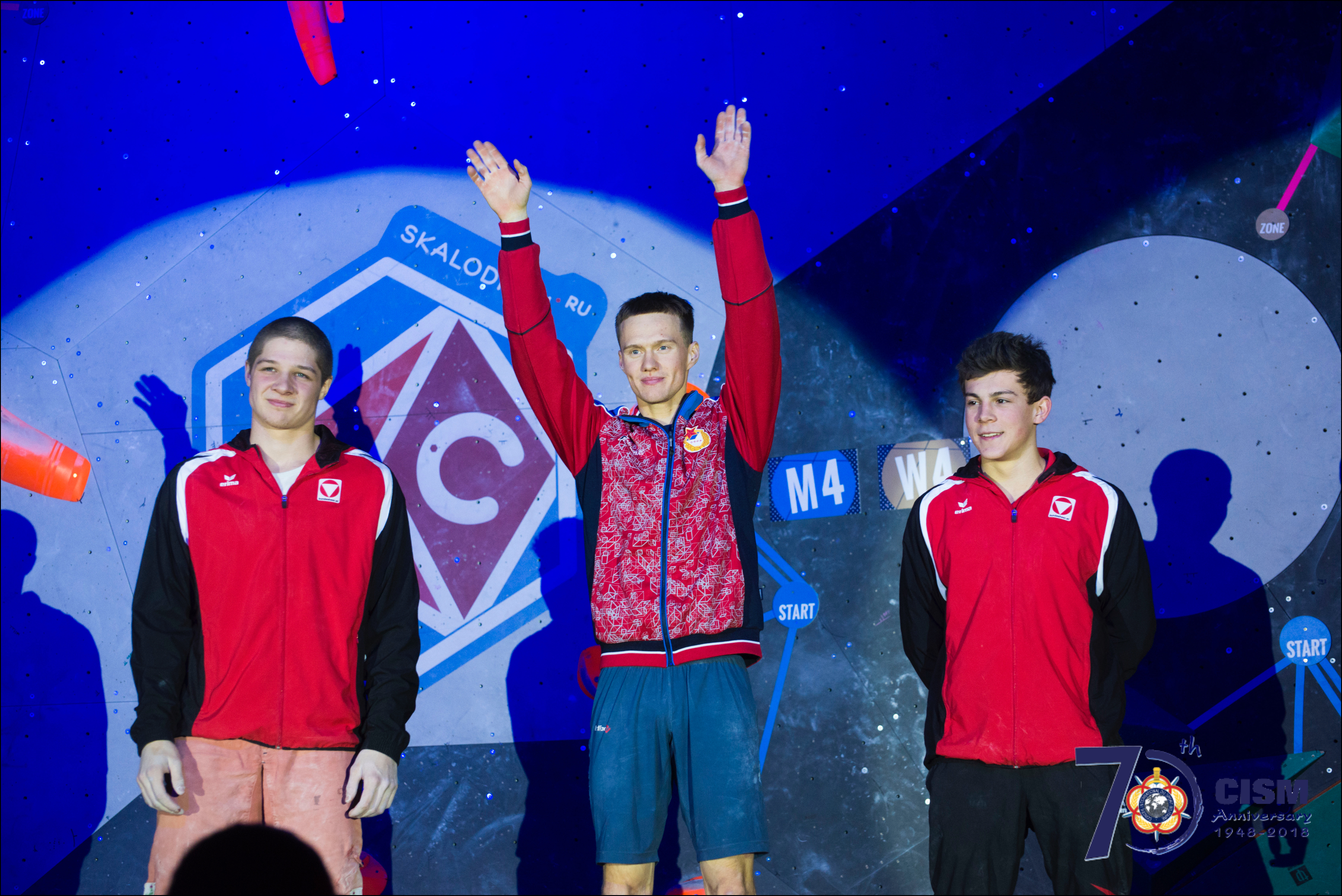 The silver and gold medals were awarded to two members of the Austrian Armed Forces, Dominic Haertl, silver medallist and Florian Klinger, bronze medallist
Tomorrow, December 2, the last medals will be awarded with the speed climbing (classic format) competitions and will be followed by the Closing Ceremony of the event.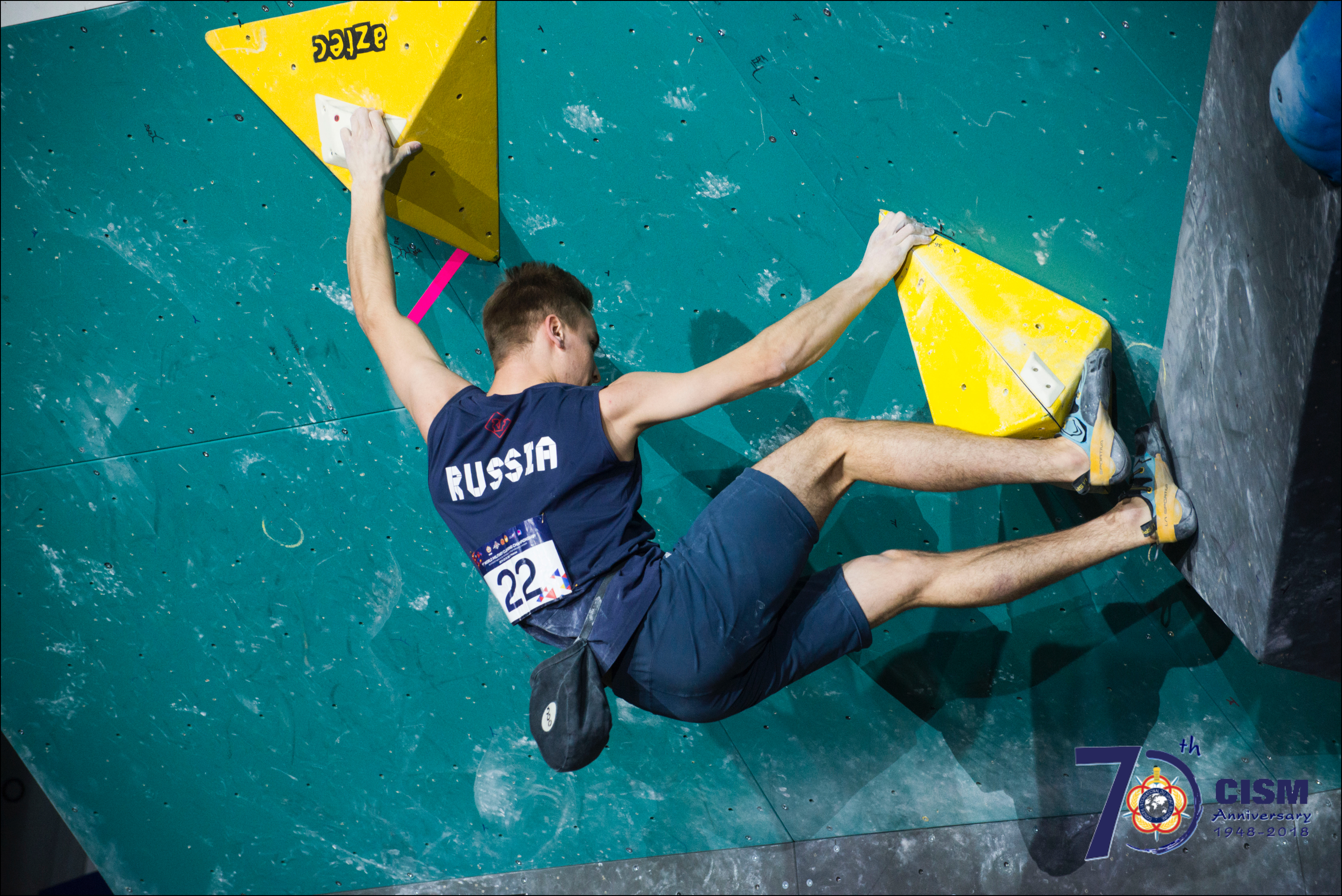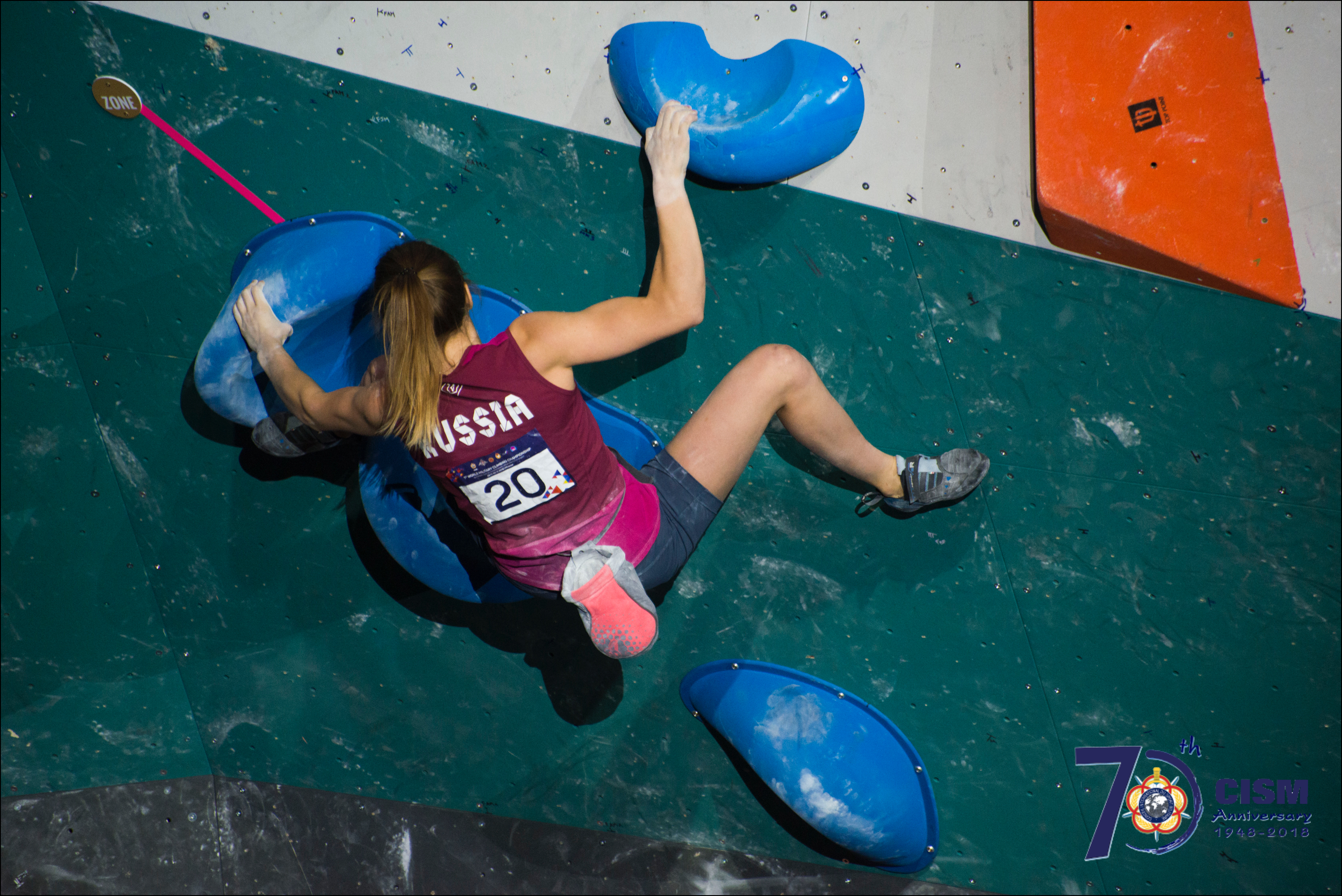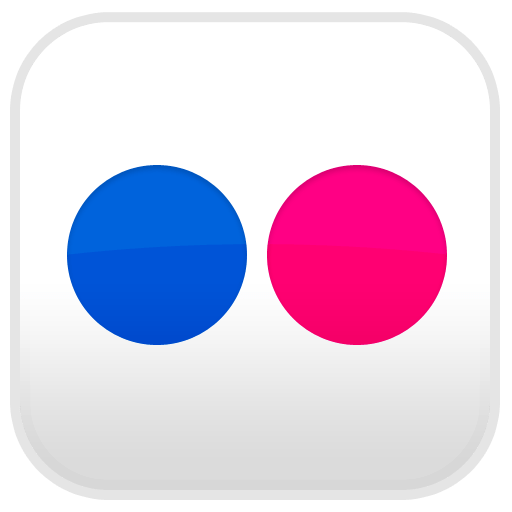 All the pictures of the event are available on the CISM FLICKR ACCOUNT!
(Source: CISM Media and Communication Department)
(Pictures: Mr. Maxime Morlet, CISM Media and Communication Assistant & Photographer)