31st WMC Cycling (Road) – Chaam (NED) - Day 3 & 4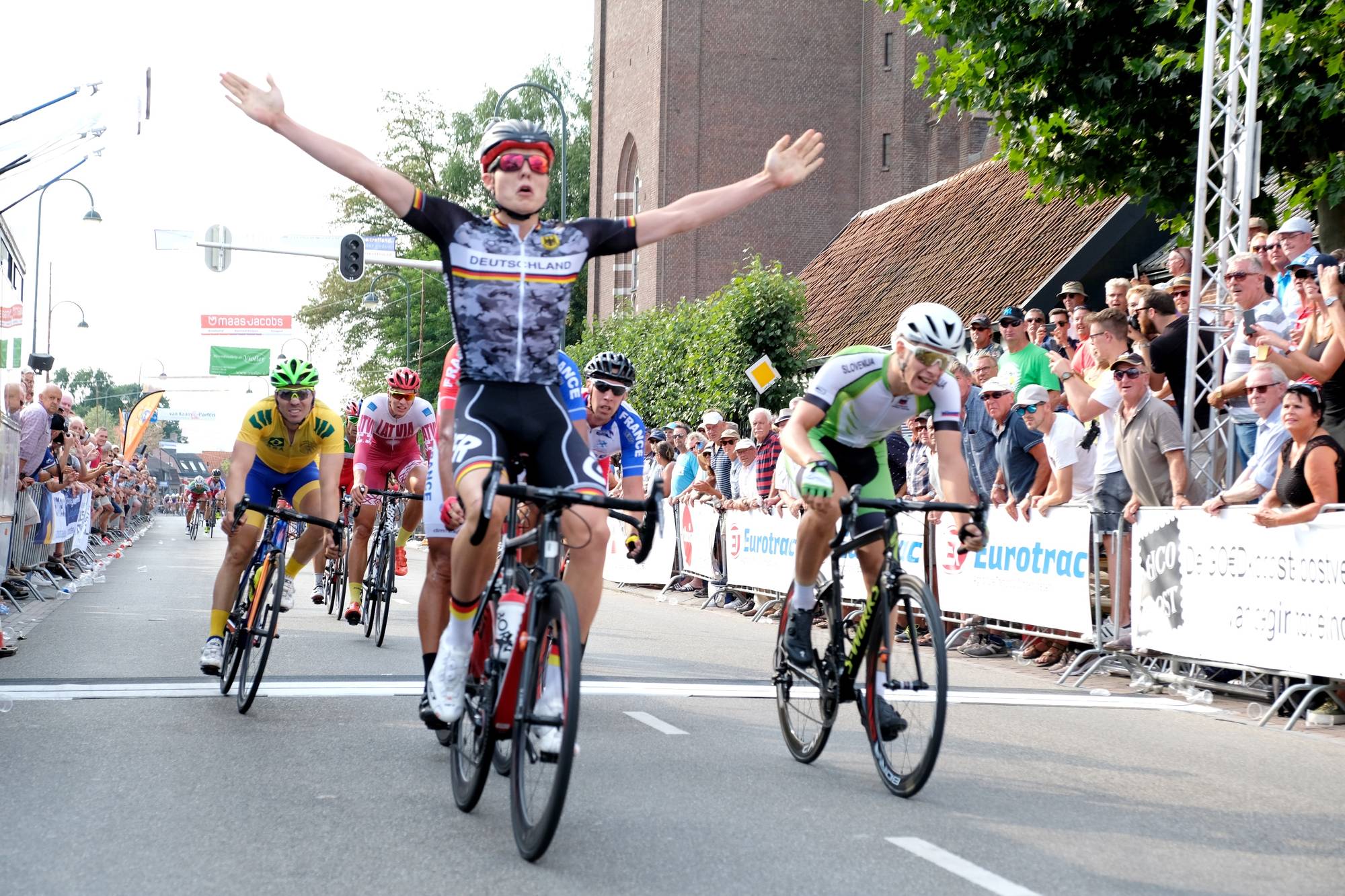 Gold medal for Germany and the Islamic Republic of Iran
CHAAM (NED) – The road race of the 31st WMC Cycling took place yesterday, August 1, in the city of Chaam (NED). In a 90km long race, the German cyclist Felix Gross became the new military world champion as he crossed the line in first place after a stunning sprint!
The Slovenian Gasper Katrasnik took the silver medal just ahead the French Stephane Poulhies and Alexis Bodiot, respectively ranked 3rd and 4th.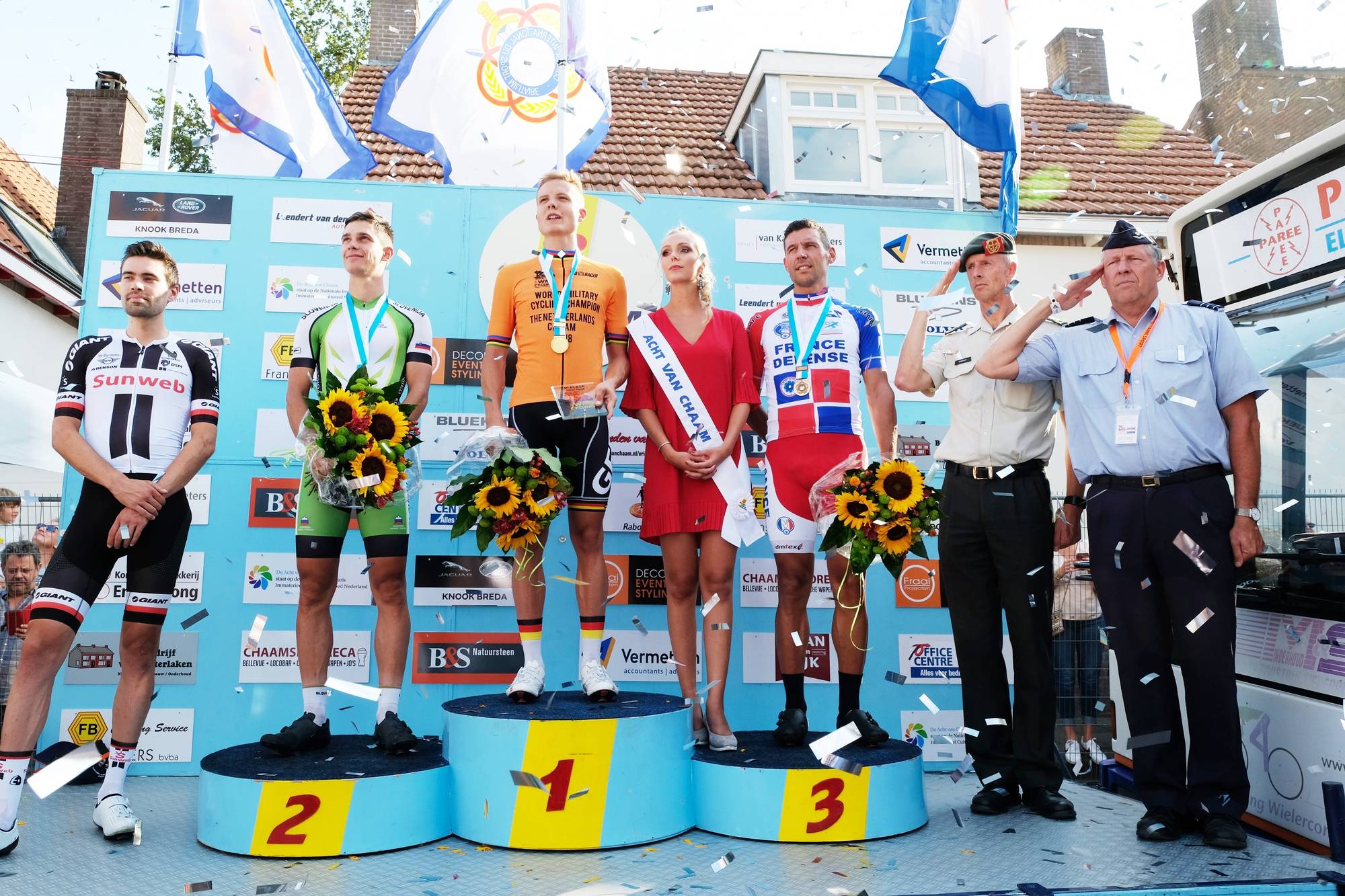 Despite these excellent results in the individual ranking, France only took the silver medal of the team event which was won by the Iranian team. Felix Gross took another medal with the third place of the German team in the team event!
Results of the day: Individual Road Race – Team Road Race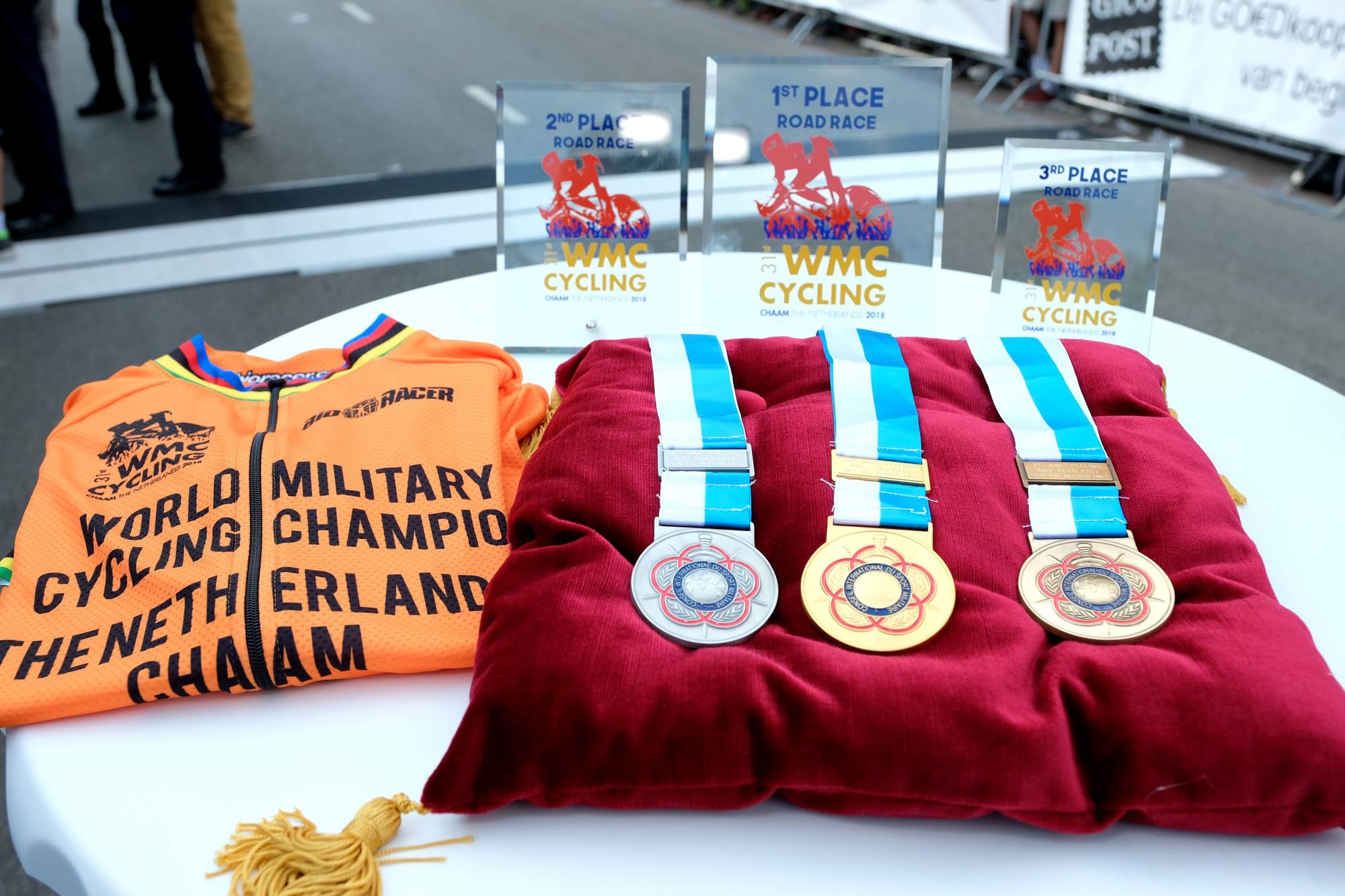 The awarding ceremony took place right after the competitions and the medals were awarded by Generaal-Major Kees Mathijssen and Tom Dumoulin, a Dutch cyclist who just took the second place at the Tour de France, one of the most famous cycling race around the world.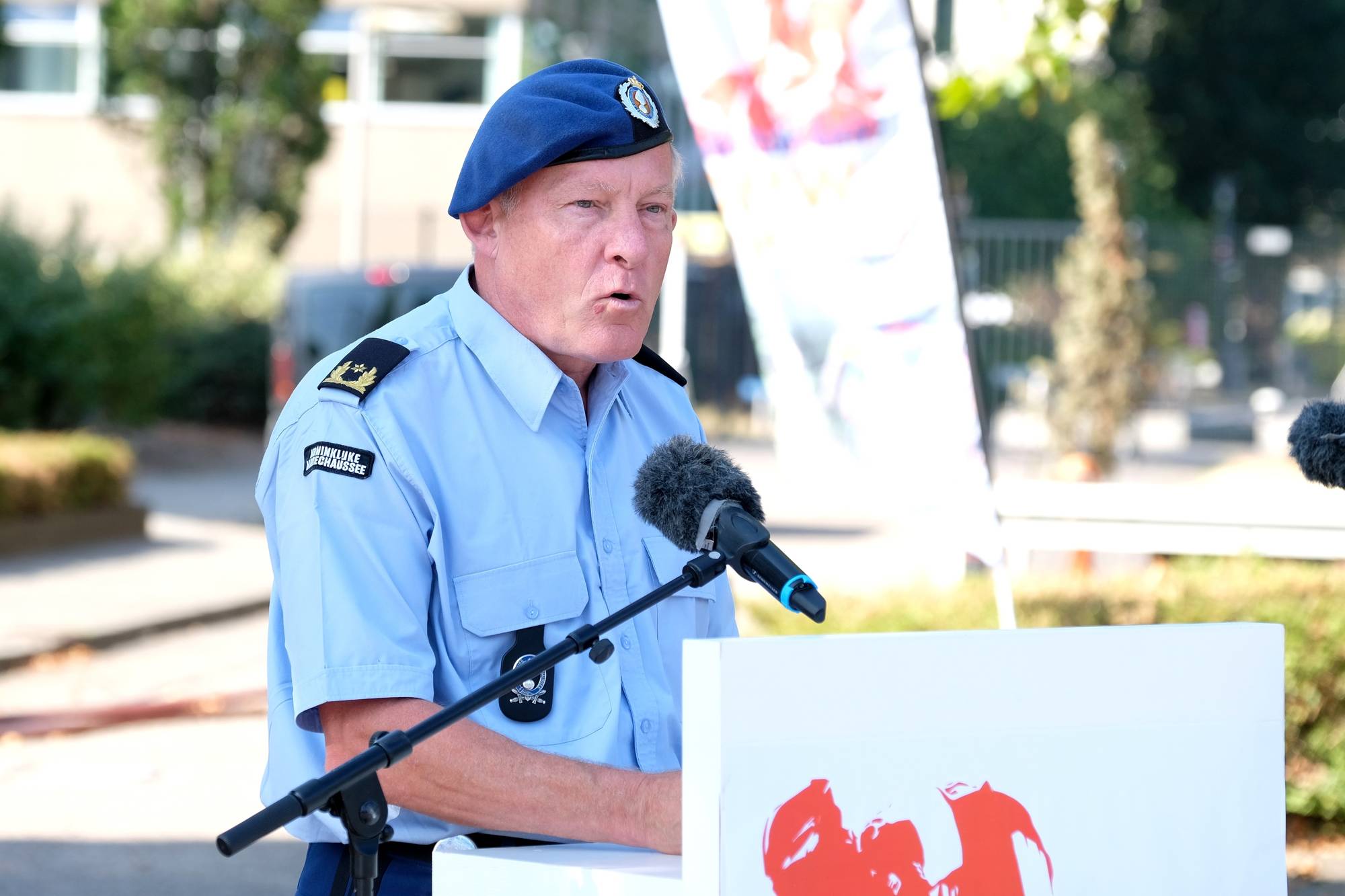 The Closing Ceremony of the 31st WMC Cycling (Road) was held today in presence of General Ma Kaiping, Official CISM Representative of the event and Board of Directors Member, General Harmstra, Lieutenant-Colonel AF Ard Vermeulen and his successor Major Arnold Hofsté, Chief of Delegation of the Netherlands to CISM , Lieutenant Joey Ermens, PCSC Cycling, Mayor of Alphen/Chaam: Joeri Minses, the Chiefs of Delegation of the participating Nations as well as local and international authorities.
Thank you the Netherlands and see you next year in China for the 7th CISM World Summer Games!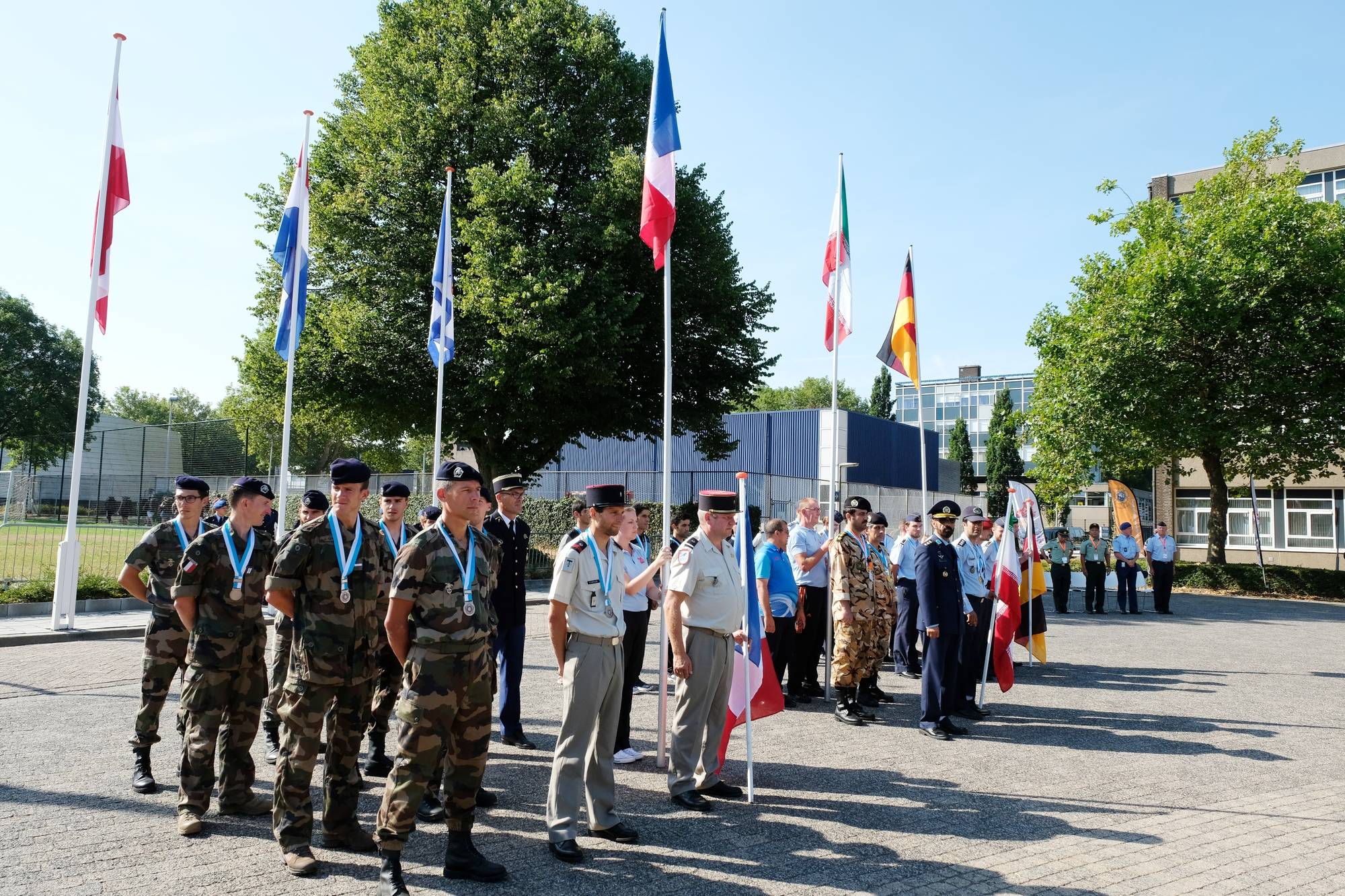 More information on the Facebook page of the OC.
All the pictures of the event are available on the CISM Flickr account!
(Source: CISM Media and Communication Department)
(Pictures: Mr. Eddy Kellens, CISM Photographer)