33rd WMC Cycling - Poitiers (FRA) - Day 1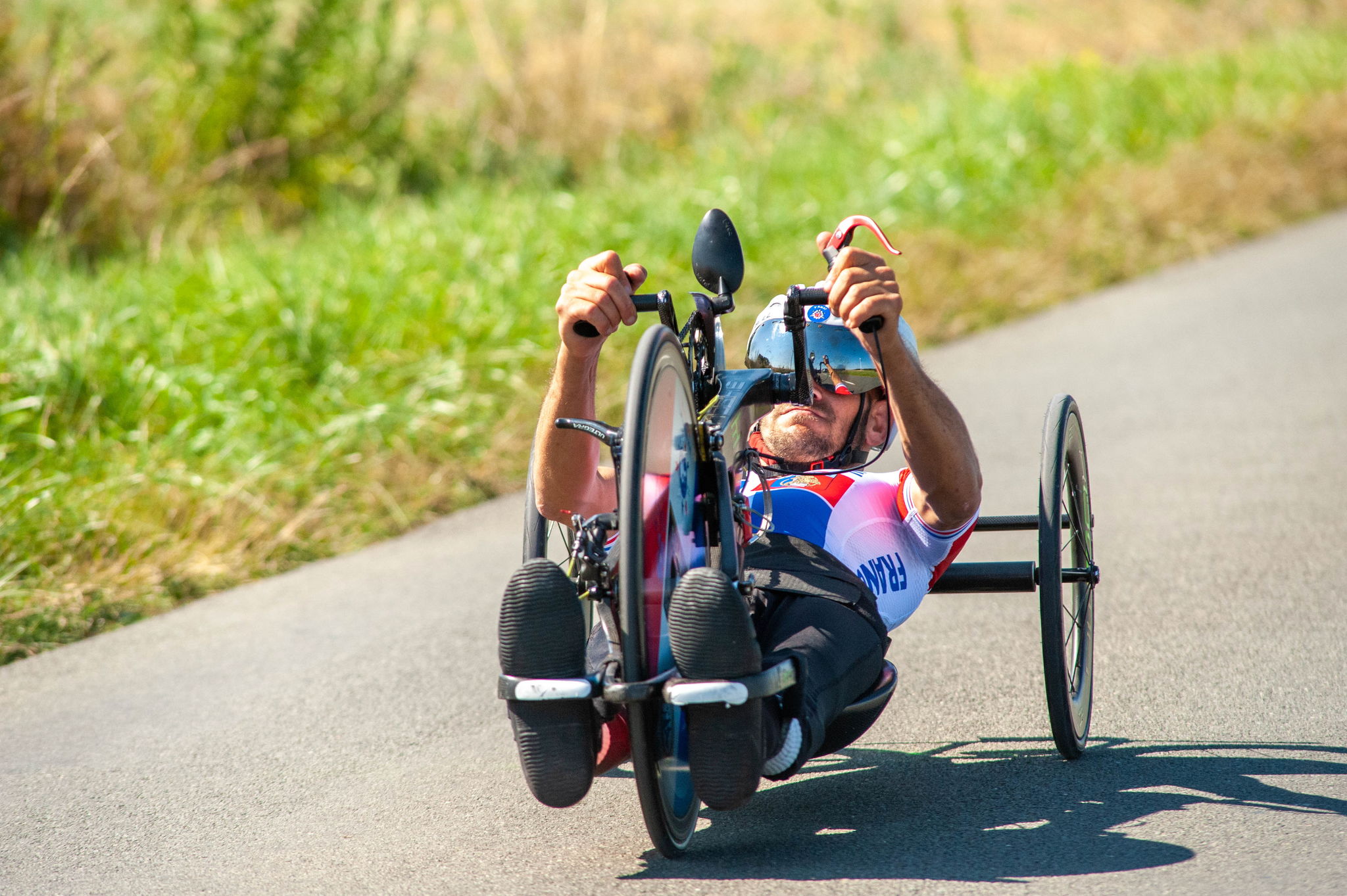 POITIERS (FRA) - The first day of competition at the 33rd World Military Cycling Championships took place yesterday, Wednesday 25 August, with the individual Time Trial competition for the men's, women's and Defence Wounded categories with the participation of the following 10 countries: Germany, Belgium, Ecuador, Spain, France, Lithuania, the Netherlands, Qatar, Slovenia and Ukraine.
Our military athletes rode the magnificent 25-kilometre course that criss-crossed the town of Ruffec in the Charentes region, starting from Courcôme.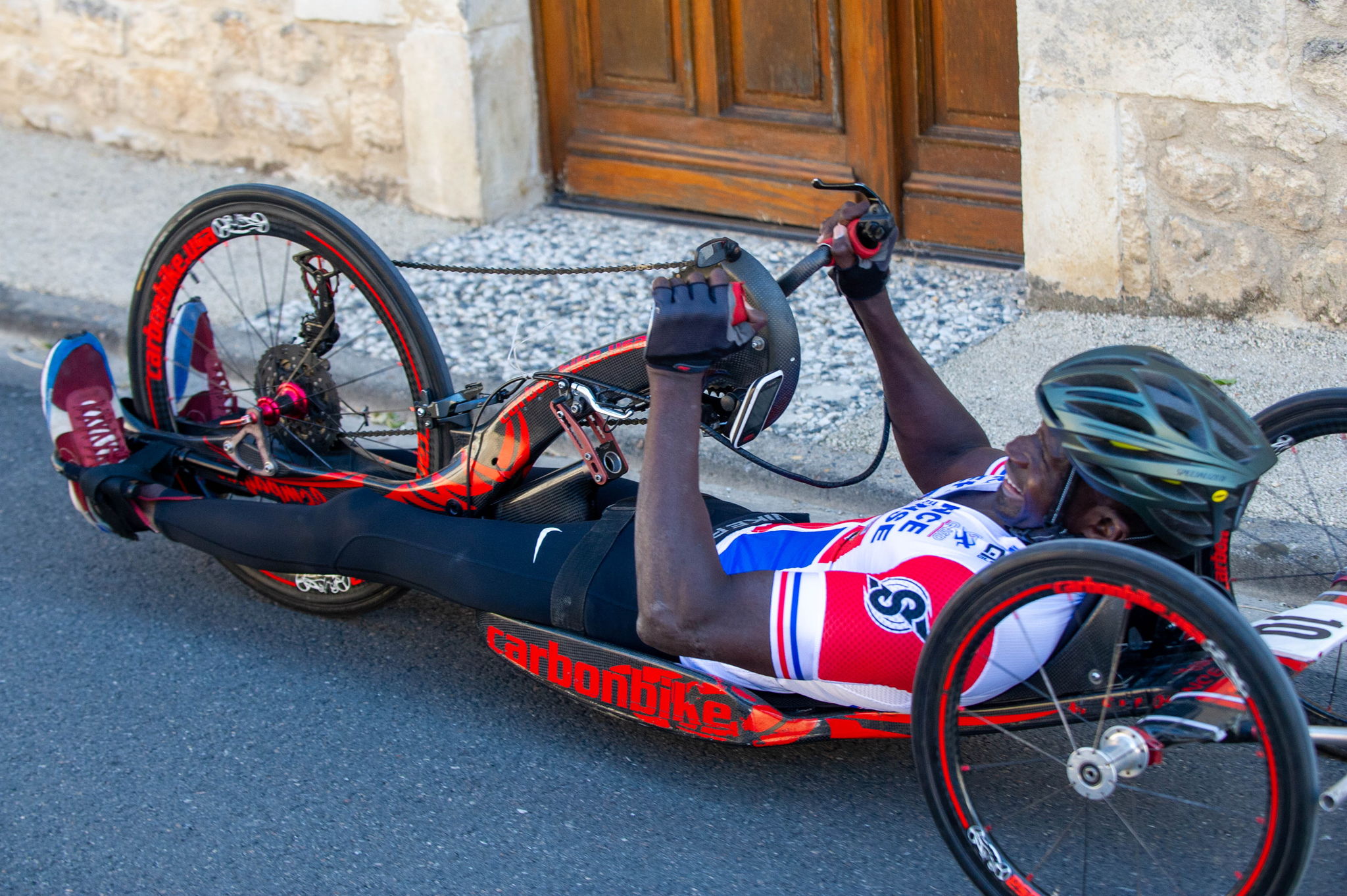 It was under intense heat and bright sunshine that the start was given at 11am for the Defence Wounded, who were the first to set off! The Frenchman Cédric Travers was the fastest to cross the finish line with a time of 42'43"99 and one minute ahead of the Belgian Peter Caubergh (43'43"78) while another Belgian, Stefan Wolput, completed the podium by taking the bronze medal in 44'29"33. Thanks to the Belgian and French delegations who are the only ones to provide Defence Wounded for this competition!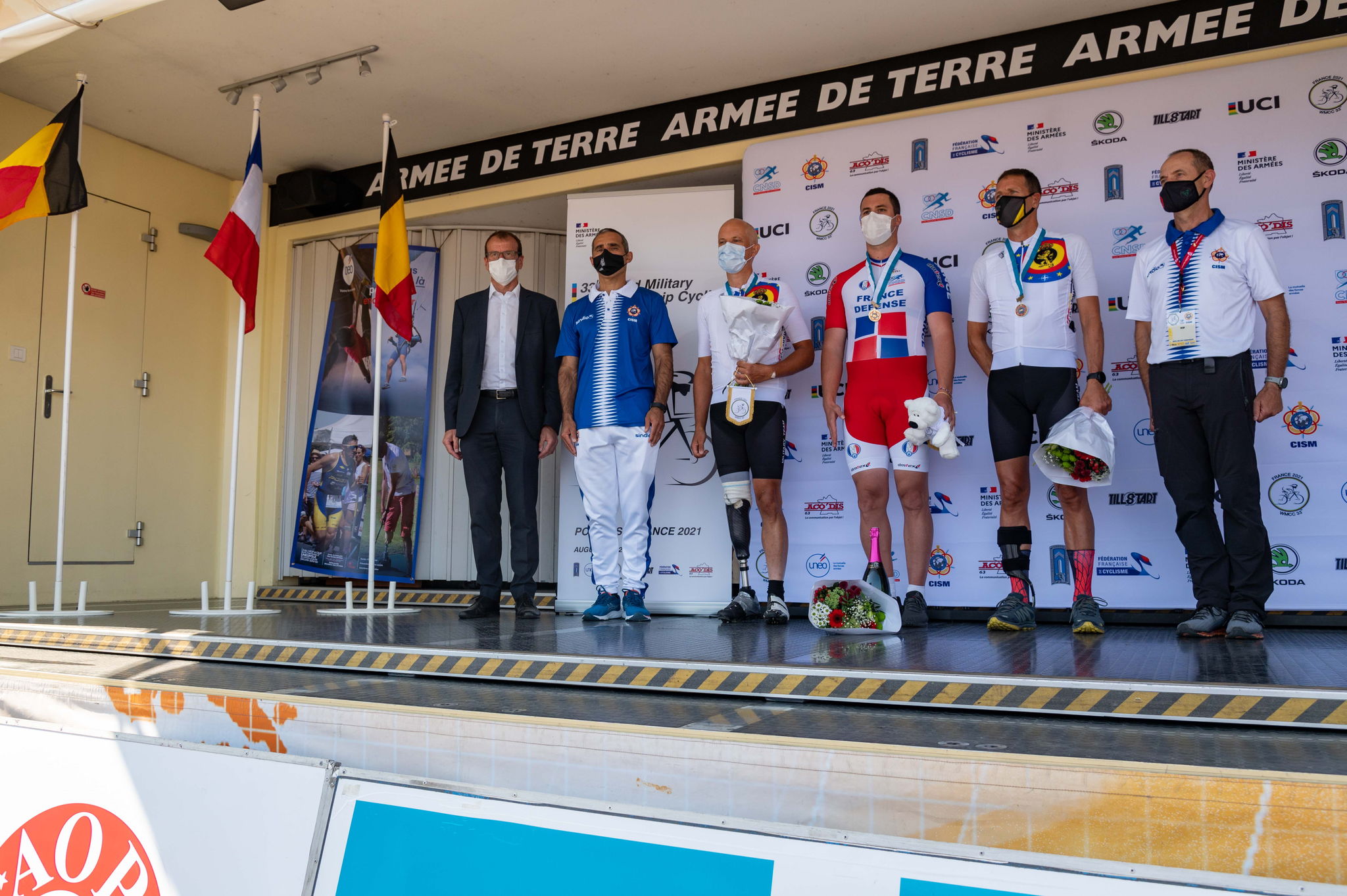 In the Elites Women, the French Séverine Eraud was crowned military world champion with a time of 36'58"87. She thus wins the gold medal with more than a minute and a half ahead of her compatriot Coralie Demay (38'29"90). The Ukrainian Yuliia Biriukova took the bronze medal in 39'04"65.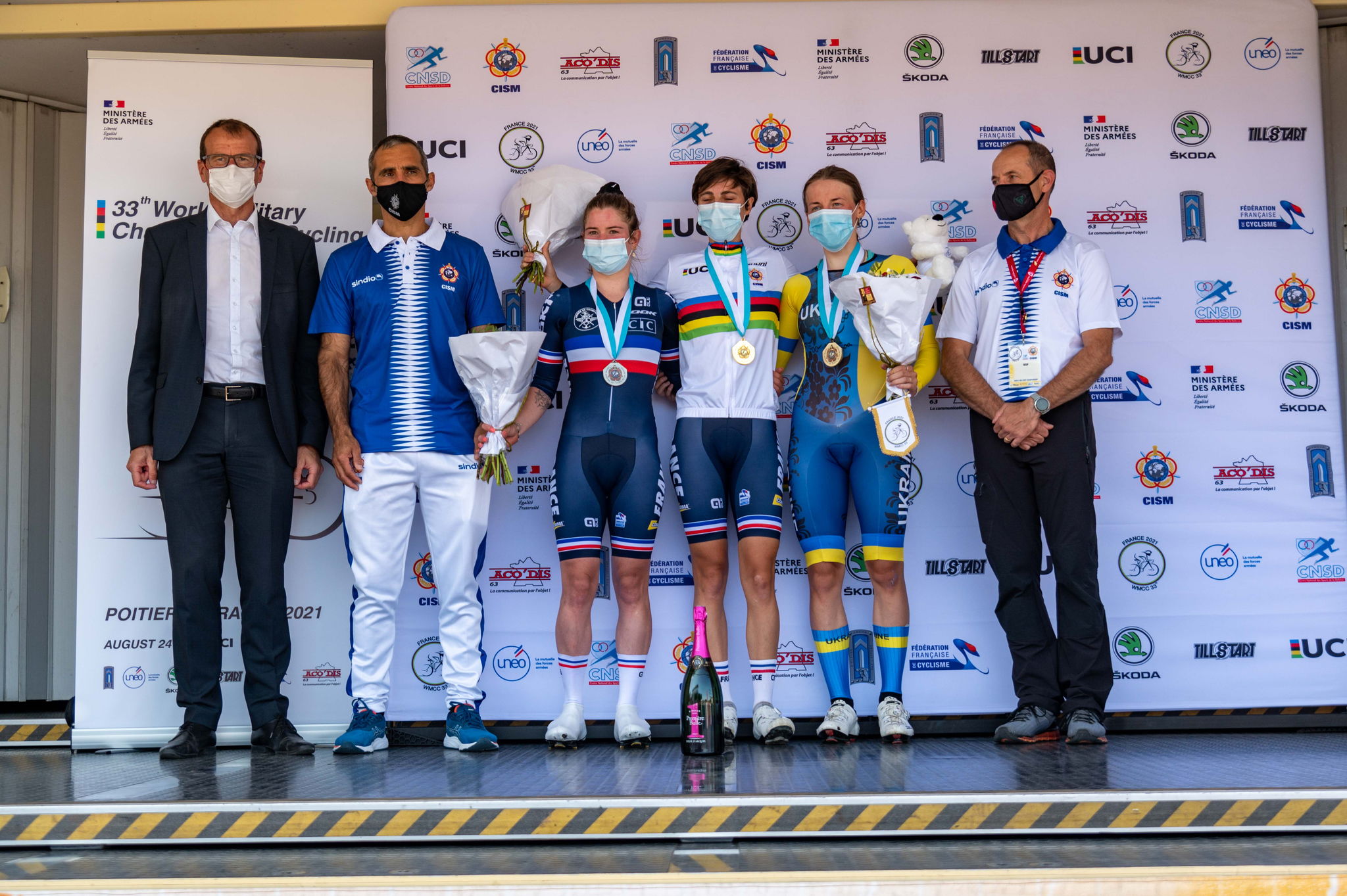 In the Elites Men, the Dutch delegation won the first gold medal of this championship thanks to the victory of the new military world champion Bart Lemmen with a time of 32'20"01, to the great despair of the local supporters who saw the French Louis Pijourlet fail on the second step of the podium at only three seconds of the first place (32'23"79). Ukraine won the second medal of the day with the third place of Oleksandr Holovash (33'19"90).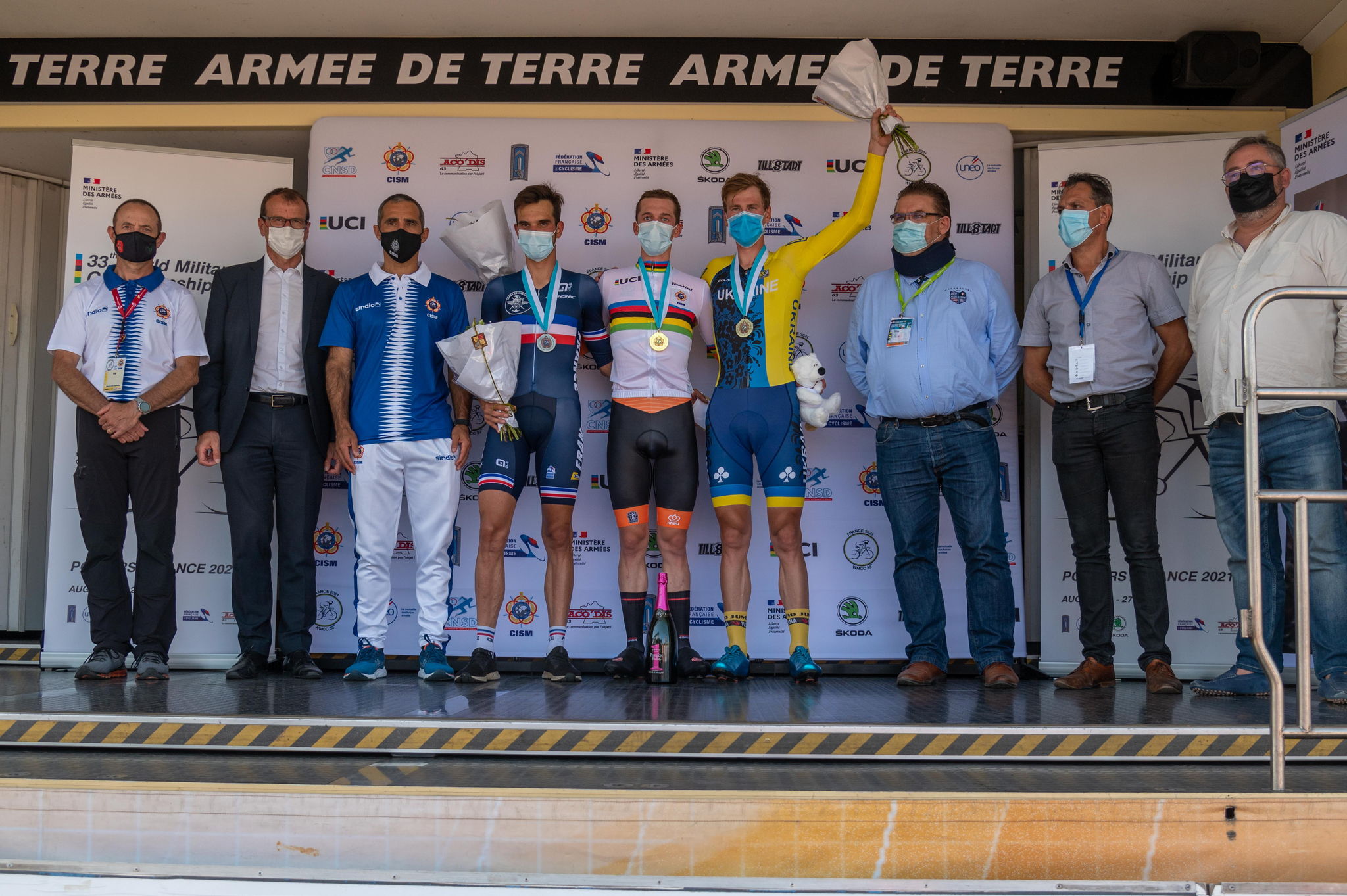 The Awarding Ceremony was a moment of great emotion and vibration for our military athletes. The CISM President Colonel Hervé Piccirillo, the CISM Official Representative for this event Lieutenant-Colonel Marc De Wagter as well as the UCI Authorities presented the medals and prizes.
Results : ITT Defence Wounded – ITT Elites Women – ITT Elites Men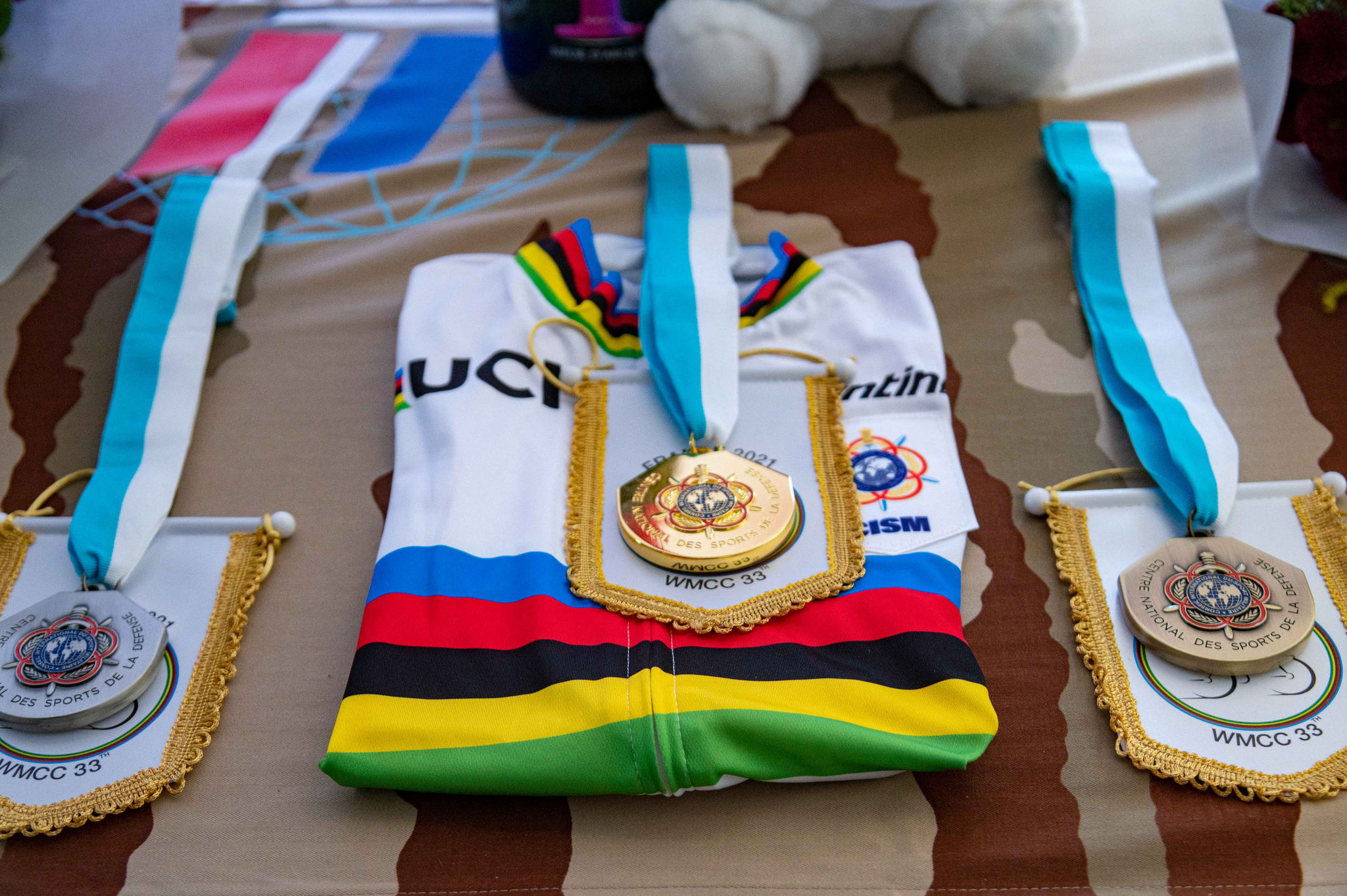 Today, the circuit race for the Defence Wounded and the Elites Women will take place in the municipality of Montcour with a course of 5 laps of 7.950 km (39.750 km) for the Defence Wounded and 9 laps of 7.950 km (71.550 km) for the Elites Women.
Course Circuit Race: Defence Wounded – Elites Women
For more information, visit the official website of the 33rd WMC Cycling here.
For more information, visit the official 33rd WMC Cycling Instagram account here.
(Source : CISM Headquarters - Pictures : French Delegation to CISM)