33rd WMC Cycling - Poitiers (FRA) - Day 3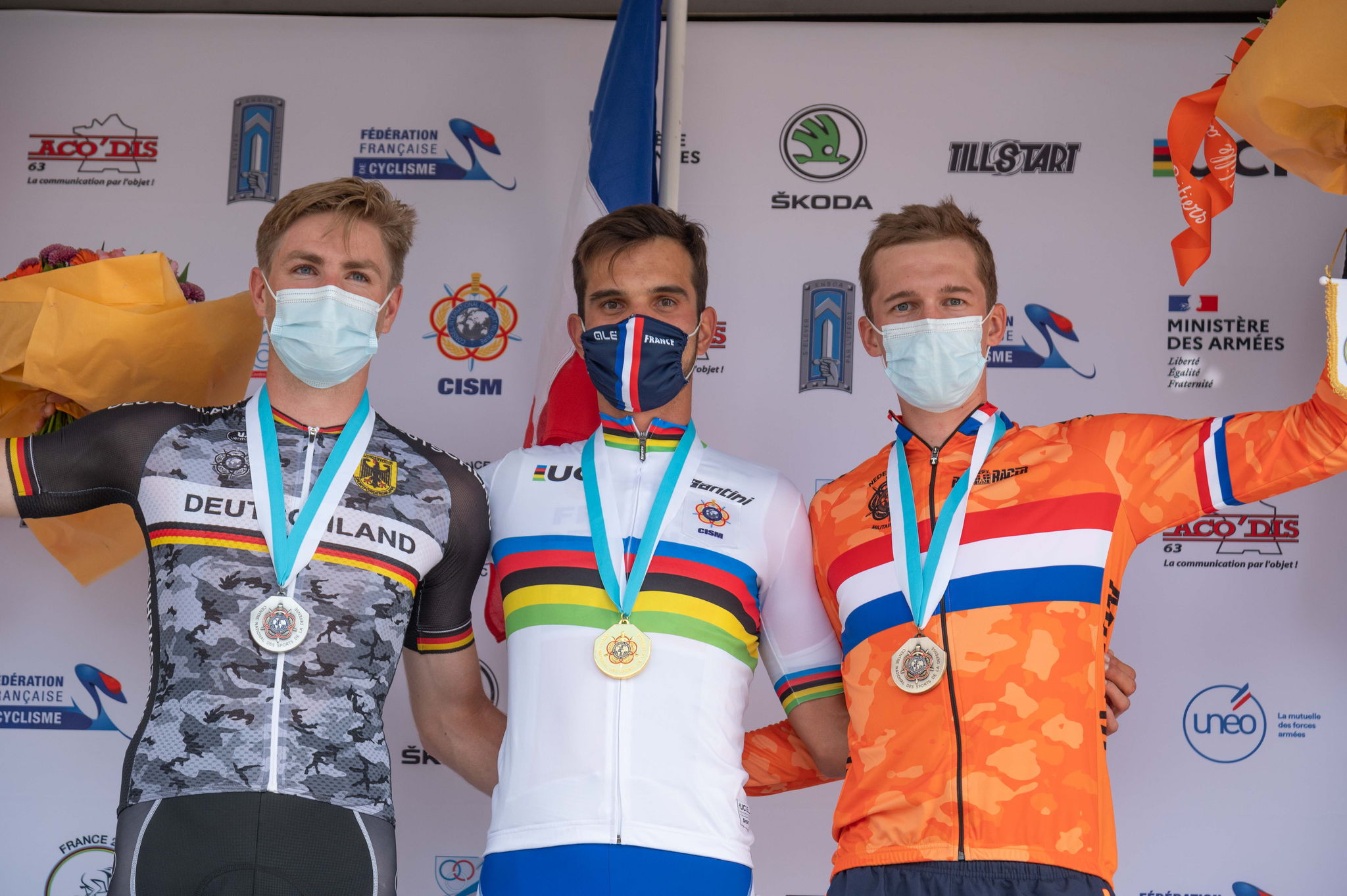 POITIERS (FRA) - The last day of competition at the 33rd World Military Cycling Championship was reserved for the Elite Men's category and the road race competition. The circuit set up in the city centre of Poitiers was very difficult and challenging. The athletes had to complete 9 laps of 13.600 km, for a total of 122.400 km in the end, on a very varied course with many bends, steep descents and climbs. Nearly 60 athletes from all 10 countries took part in the race.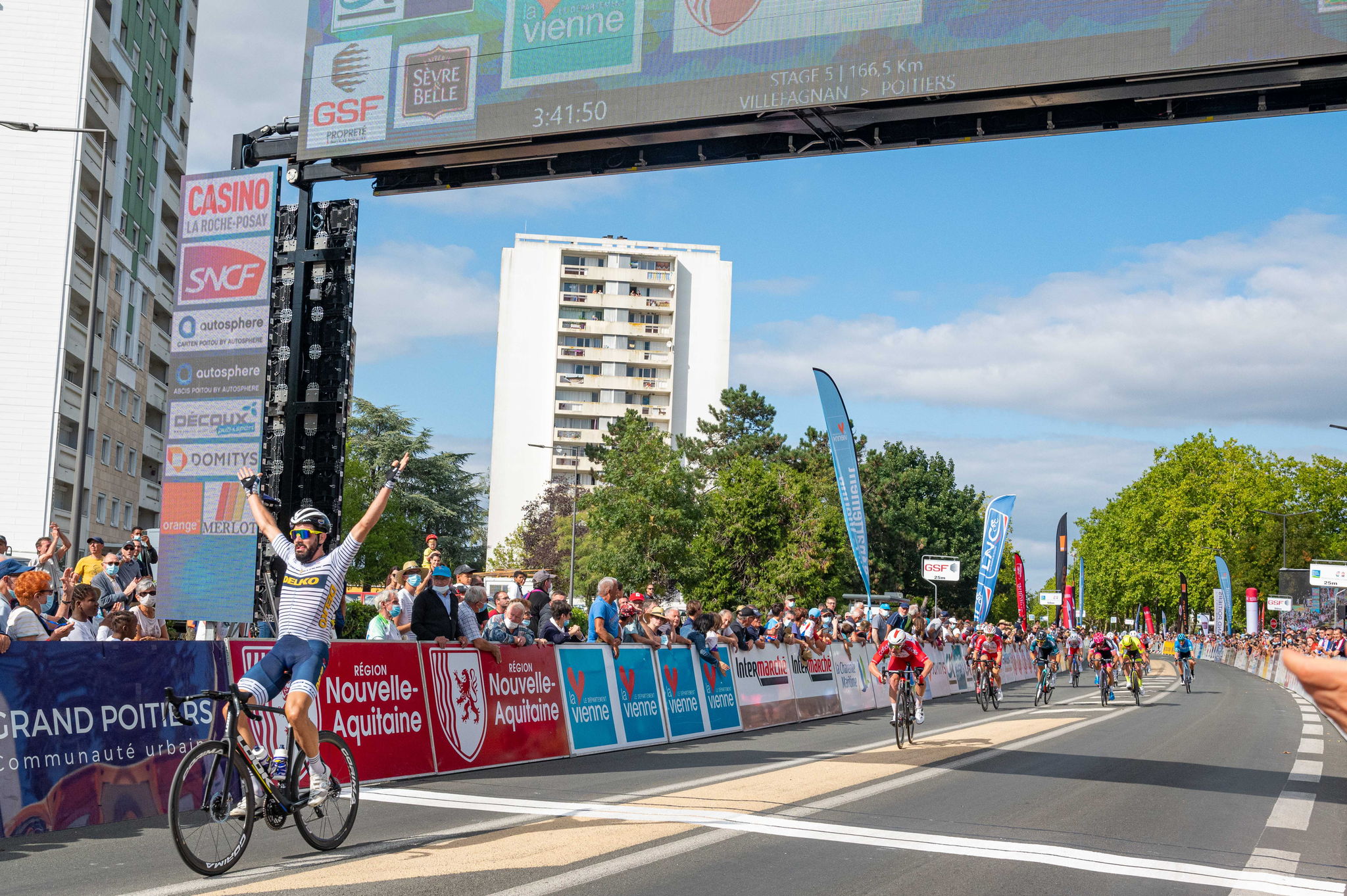 The race was uncertain until the 4th lap, when the peloton split in two and a block of riders took the lead. In the last laps, Pijourlet (FRA), Haller (GER) and Lemmen (NED) took turns in the lead. And these three athletes remained in contention for the title until the very end of the race. In the end, it was Louis Pijourlet who won the sprint with a time of 2:59'30" ahead of Patrick Haller and Bart Lemmen. In the team event, Germany took the first place ahead of France and the Netherlands.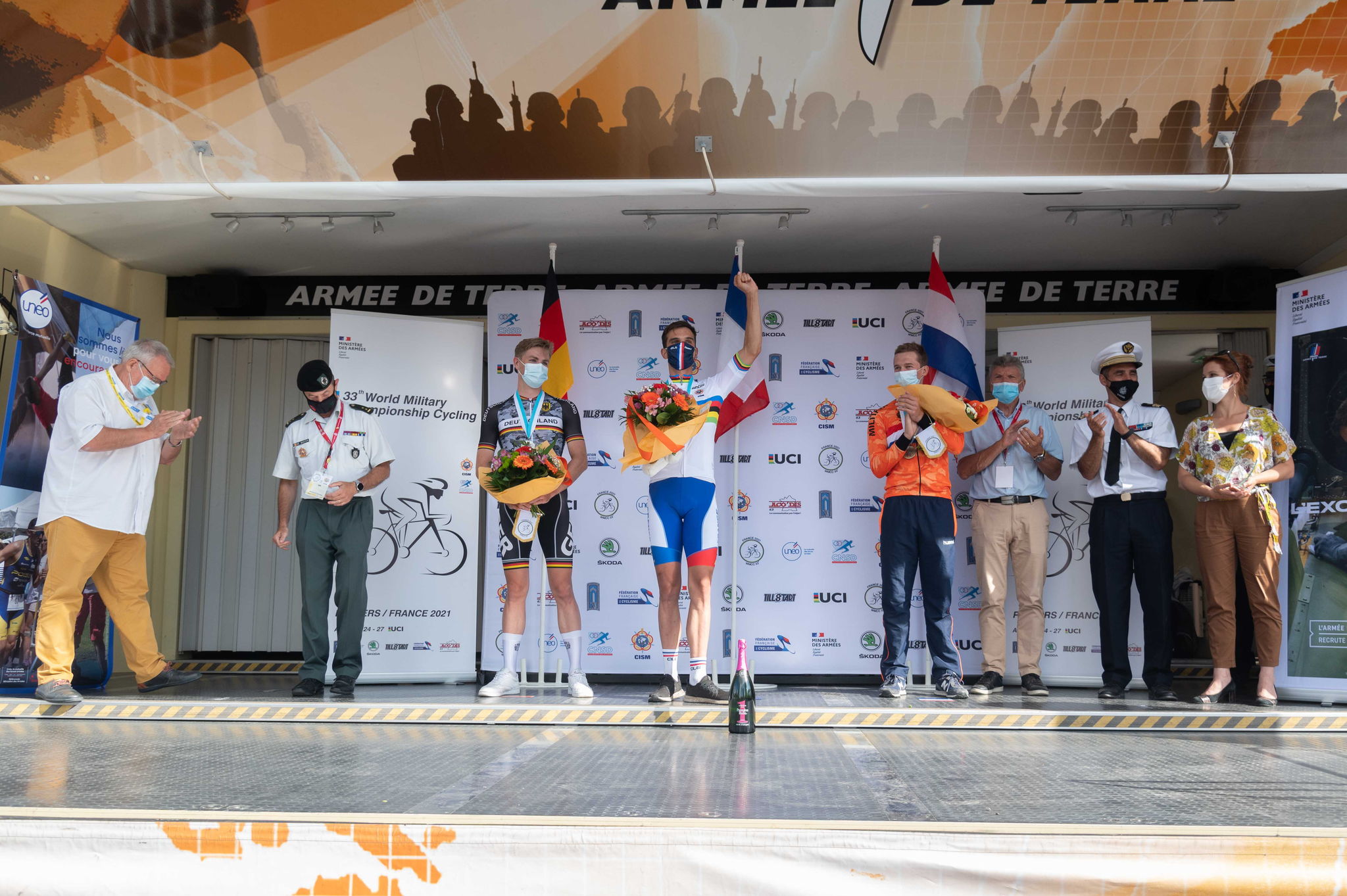 Results : Circuit Race Elites Men - Circuit Race Team Ranking
The Awarding Ceremony then took place in the presence of Colonel Hervé Piccirillo, CISM President, Lieutenant-Colonel Marc de Wagter, CISM General Treasurer and Official CISM Representative for this event, Mr. Bernard Thévenet and the UCI authorities.
The 33rd World Cycling Championships will close today, 28 August, with the Closing Ceremony and the Welfare & Cultural Activity.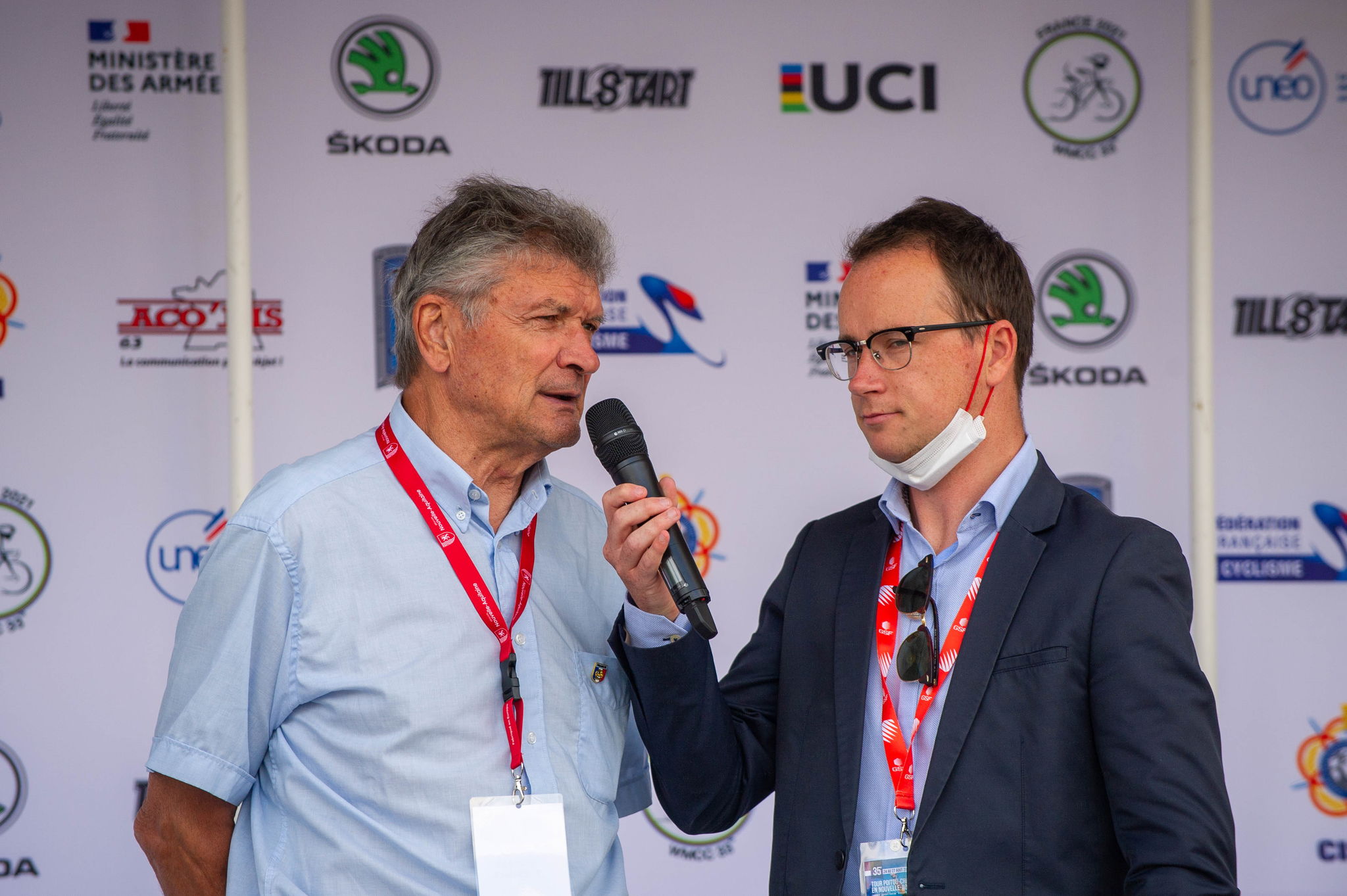 For more information, visit the official website of the 33rd WMC Cycling here.
For more information, visit the official 33rd WMC Cycling Instagram account here.
(Source : CISM Headquarters - Pictures : French Delegation to CISM)