Cycling Bronze Medal Winner JEULAND Calls It Quits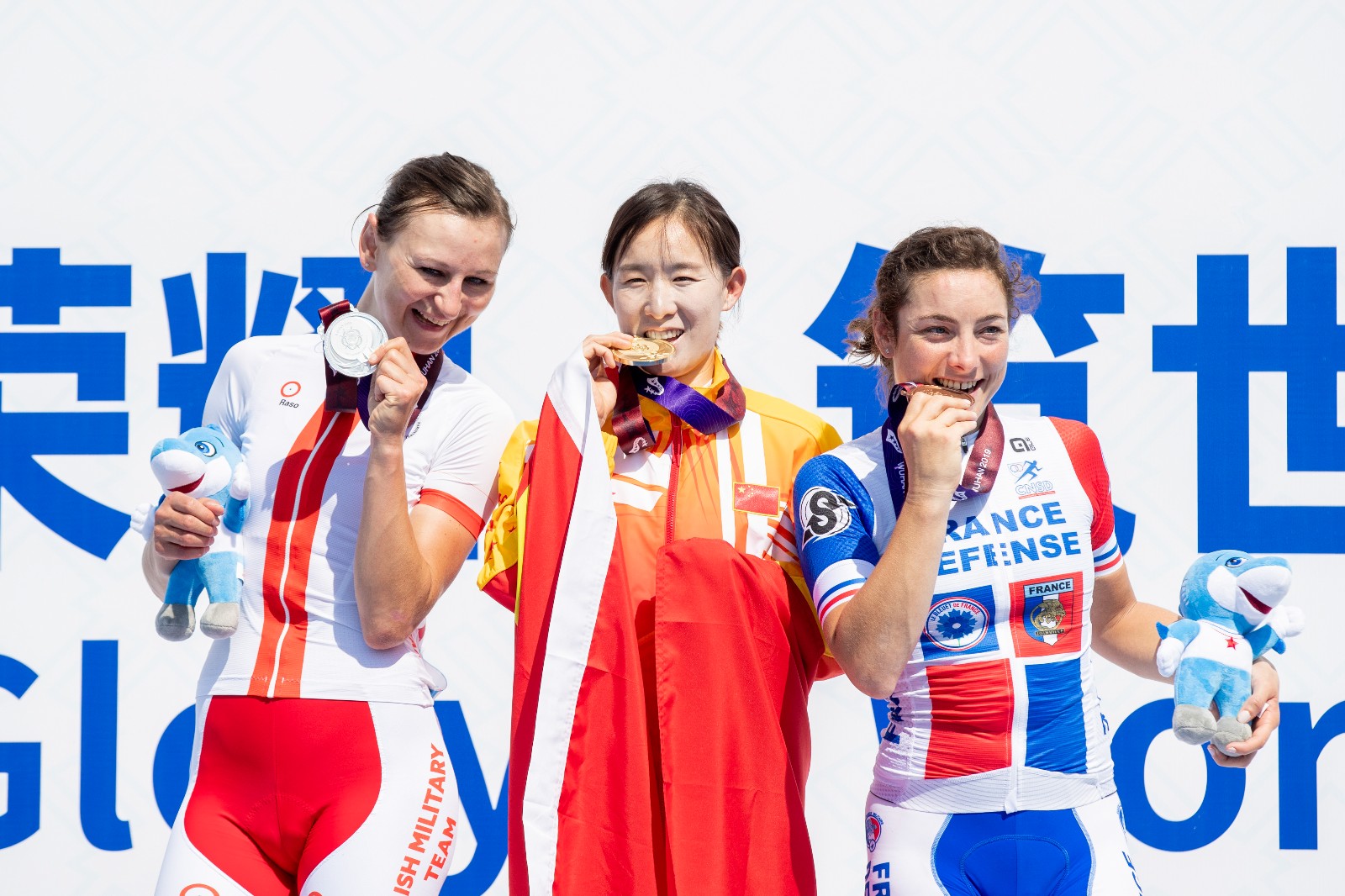 WUHAN (CHN) - Pascale JEULAND (FRA) retired from competitive cycling after winning individual and team bronze at the 7th CISM Military World Games (7th CWG) on Sunday.
The 32-year-old cyclist gave birth to her daughter Louise in 2017. She returned to cycling in 2018 and after another two seasons on the bike, she's decided she wants to spend more time with her family.
"I retire because it is hard for me [to combine motherhood and cycling]. I have had many years in cycling, so I think it is time for me to stop."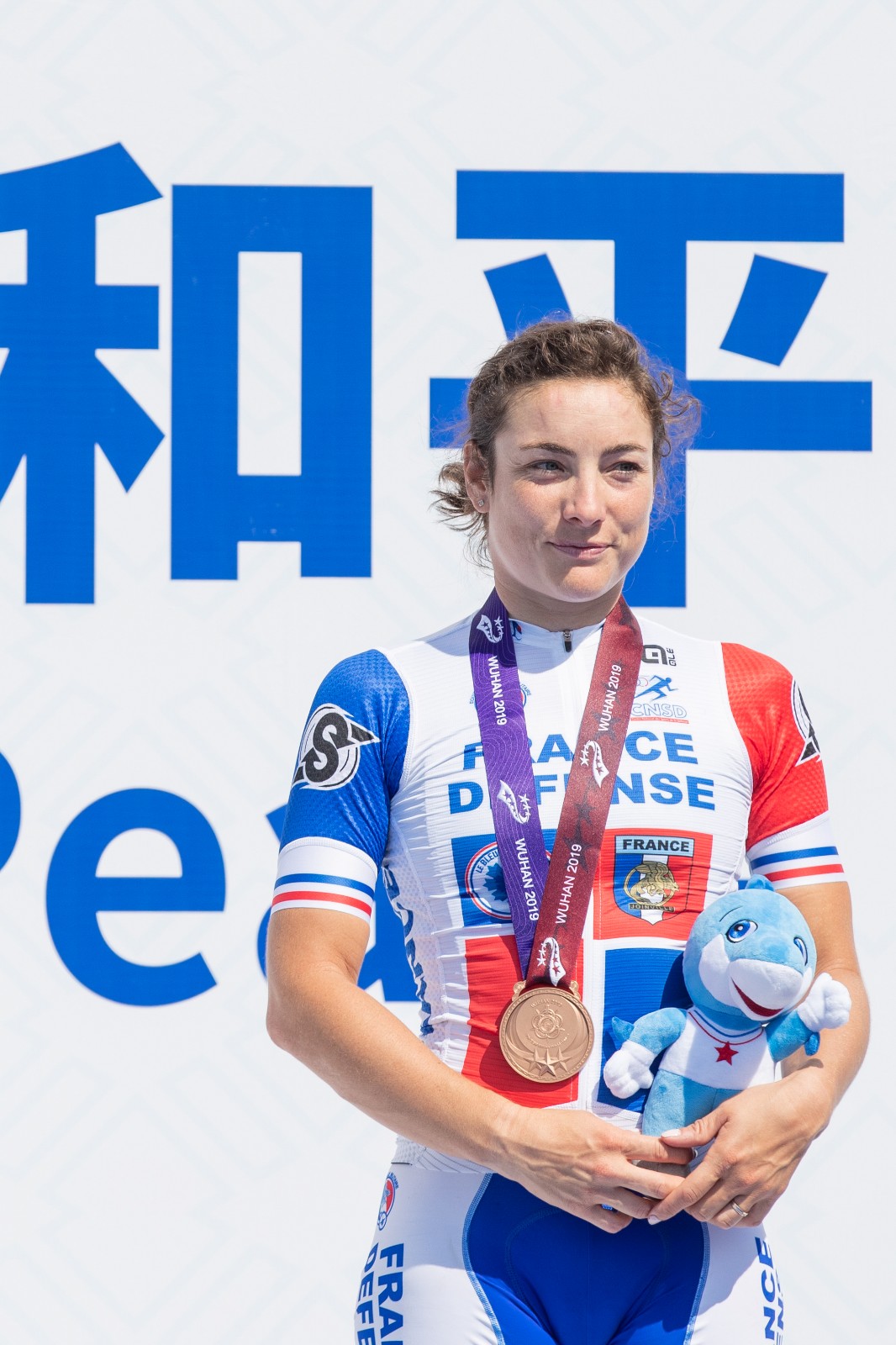 JEULAND had a long career and celebrated her biggest triumphs on a track bike.
In 2004 she won the French individual pursuit title for juniors, and in 2007 took her first national seniors title.
JEULAND collected 14 French national titles in track events and considers her 2010 gold victory in the scratch race at the world track championships the pinnacle of her career. She also competed at the London 2012 Olympic Games and finished seventh in the points race.
In 2013 she won the road race at the world military championships in Leopoldsburg, Belgium.
(Source: SUMOC Executive Committee - Editor WANG Mengqi)