22nd WMC Equestrian – Rio de Janeiro (BRA) – Competition Day 2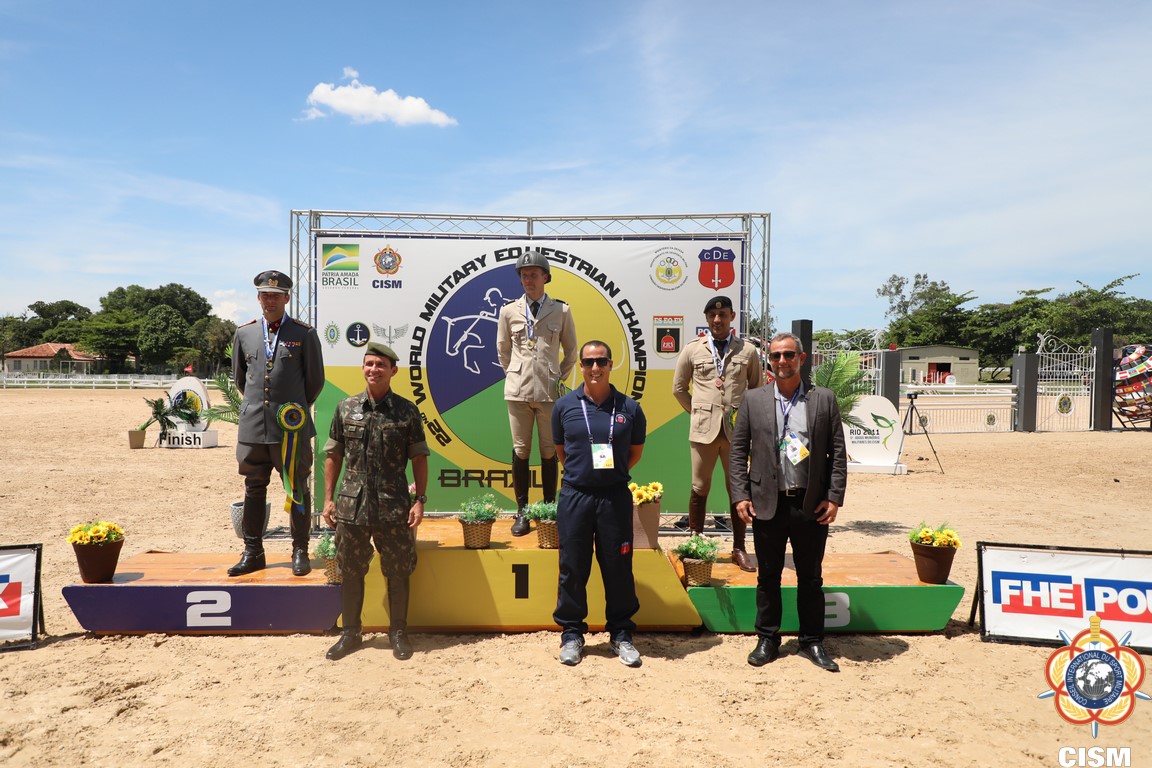 RIO DE JANEIRO (BRA) – The second day of competition of the 22nd World Military Equestrian Championship took place yesterday in perfect weather conditions. The day's programme included an 11.30am start for our CISM riders and a race with different characteristics from the previous day. A "progressive difficulty" event during which each rider jumps 10 obstacles, one higher than the other, and obtains a score corresponding to the number of the obstacles jumped.
This event is therefore contested over 10 increasingly difficult obstacles. No combination of obstacles is allowed. The difficulties are not only due to the height and width of the obstacles, but also to the difficulty of the course.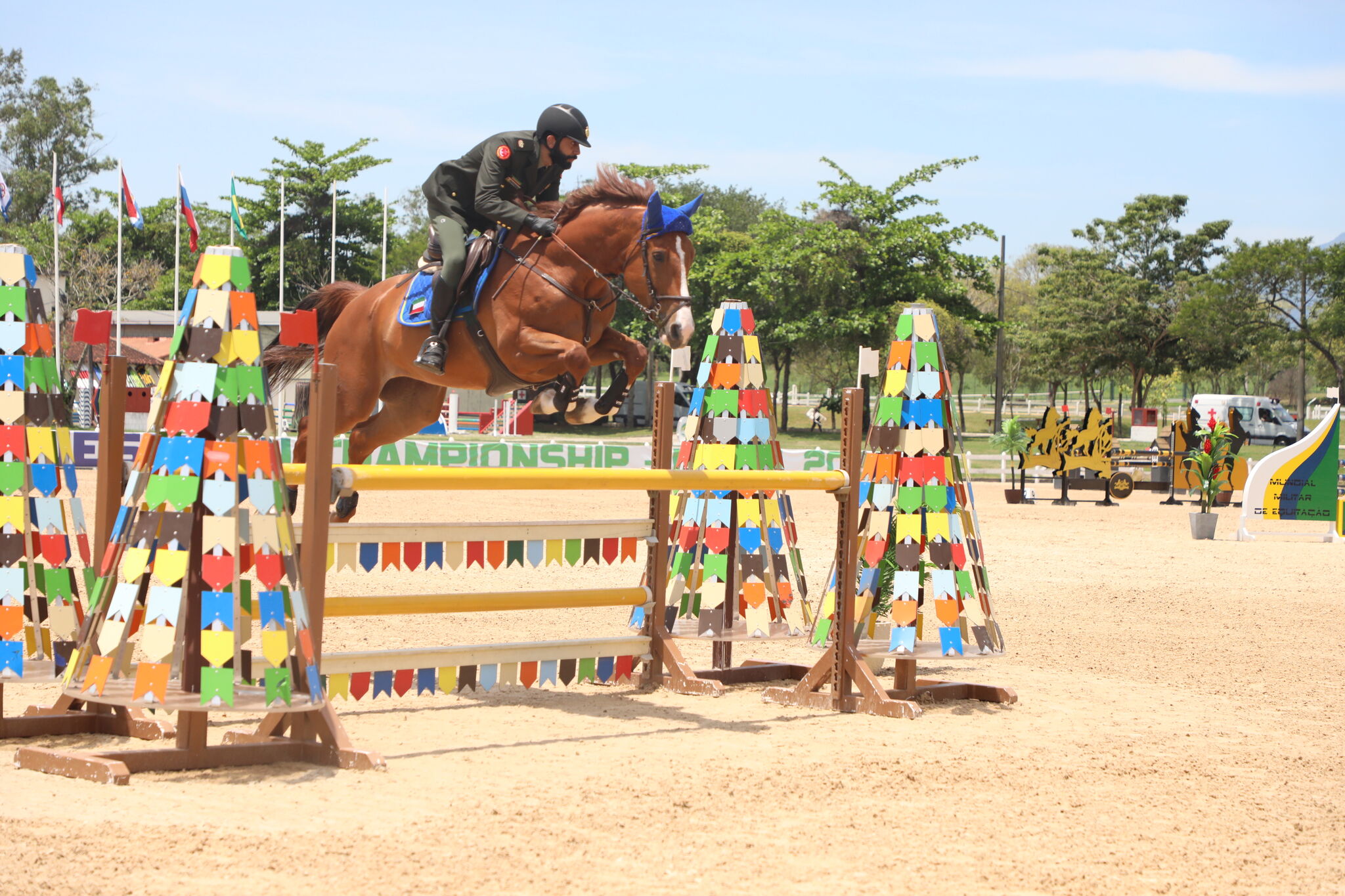 Bonus points are awarded at the rate of : 1 point for obstacle no.1 not knocked down, 2 points for no.2, 3 points for no.3, etc., with a total of 55 points and no points are awarded for a knocked down obstacle.
For the last obstacle, each rider can choose between a joker obstacle, which is worth double points (if the obstacle is knocked down, the rider also loses double points) or a normal obstacle, which is worth 10 points.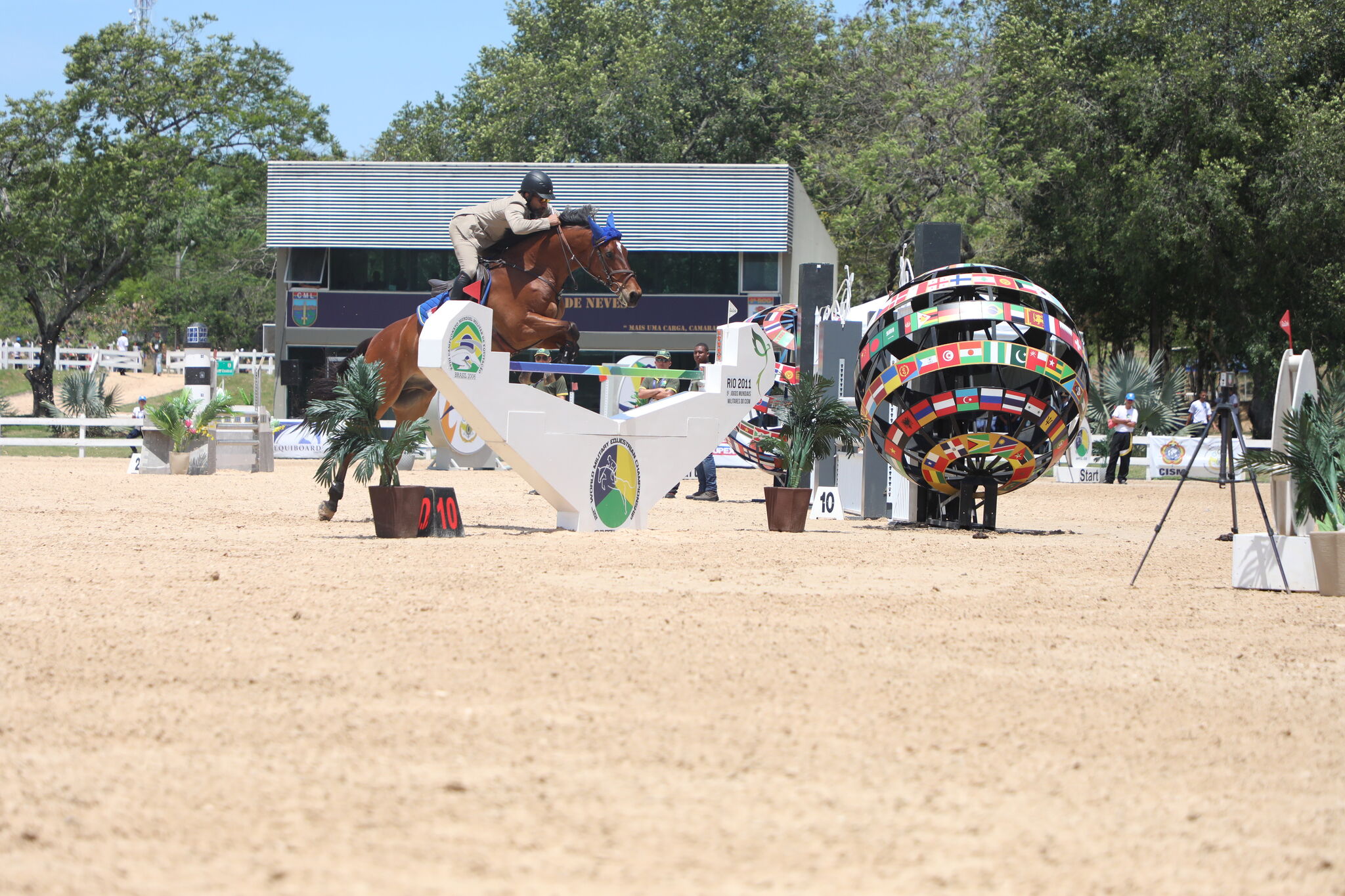 After taking 11th place on the first day of competition, OR-9 Donatien Schauly (FRA), riding Manequim do Rincão, put in an incredible performance by not committing any faults and finishing the course in a time of 60'61 for a total score of 65 points. He was just a few hundredths of a second ahead of Captain Ricardo Jequier and his horse Realce do Rincão, who also put in a perfect performance but was 32 hundredths of a second slower.
Warrant Officer Ahmed Ali from Bahrain, riding Valeriana do Rincão, also had a perfect performance and took third place with a final time of 64'75.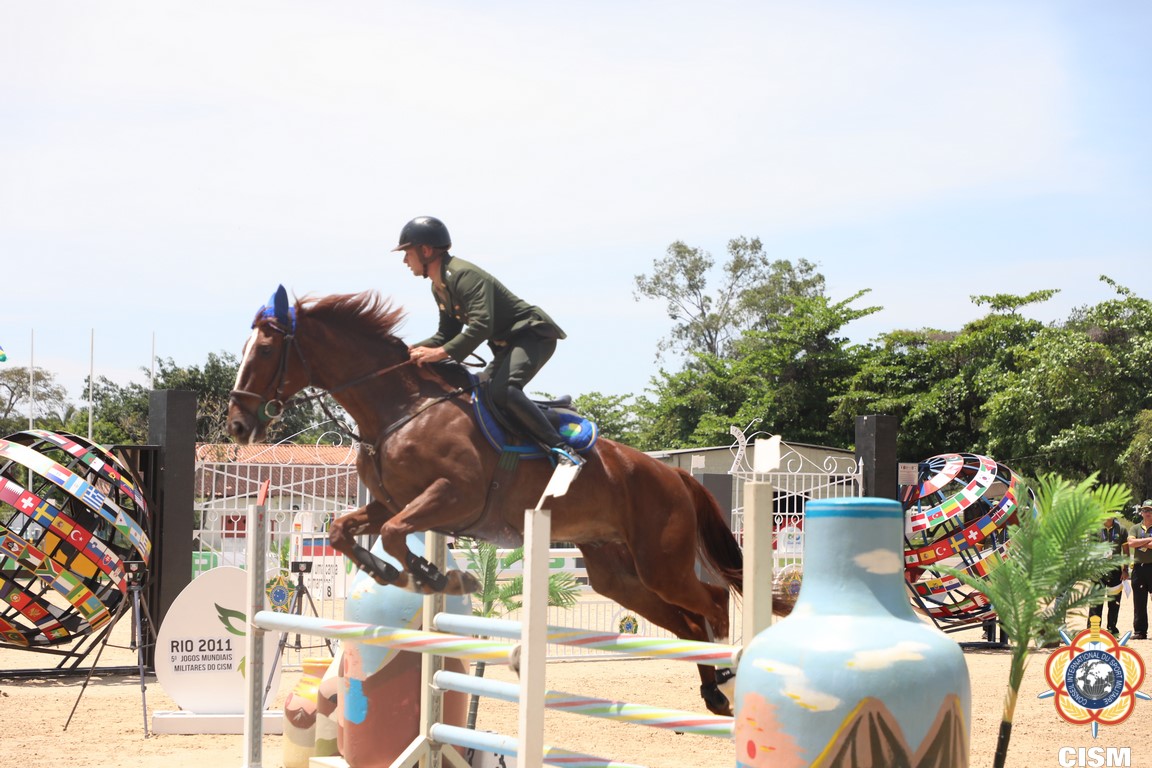 Chilean Captain Ricardo Jequier took advantage of this superb second place to consolidate his position as leader in the provisional rankings, after two rounds out of three, ahead of Warrant Officer Anastasiia Shcherbakova (RUS) and the winner of the day, OR-9 Donatien Schauly (FRA).
The third and final round will take place this Sunday 17 October from 8.00 local time, and everything is still possible in this race for the title of World Military Equestrian Champion.
In the team competition, Chile finished first in the day's event ahead of Bahrain and France. In the provisional ranking, France (88 points) is still in the lead with a small point advantage over Chile (87 points) and five points ahead of Bahrain (83 points).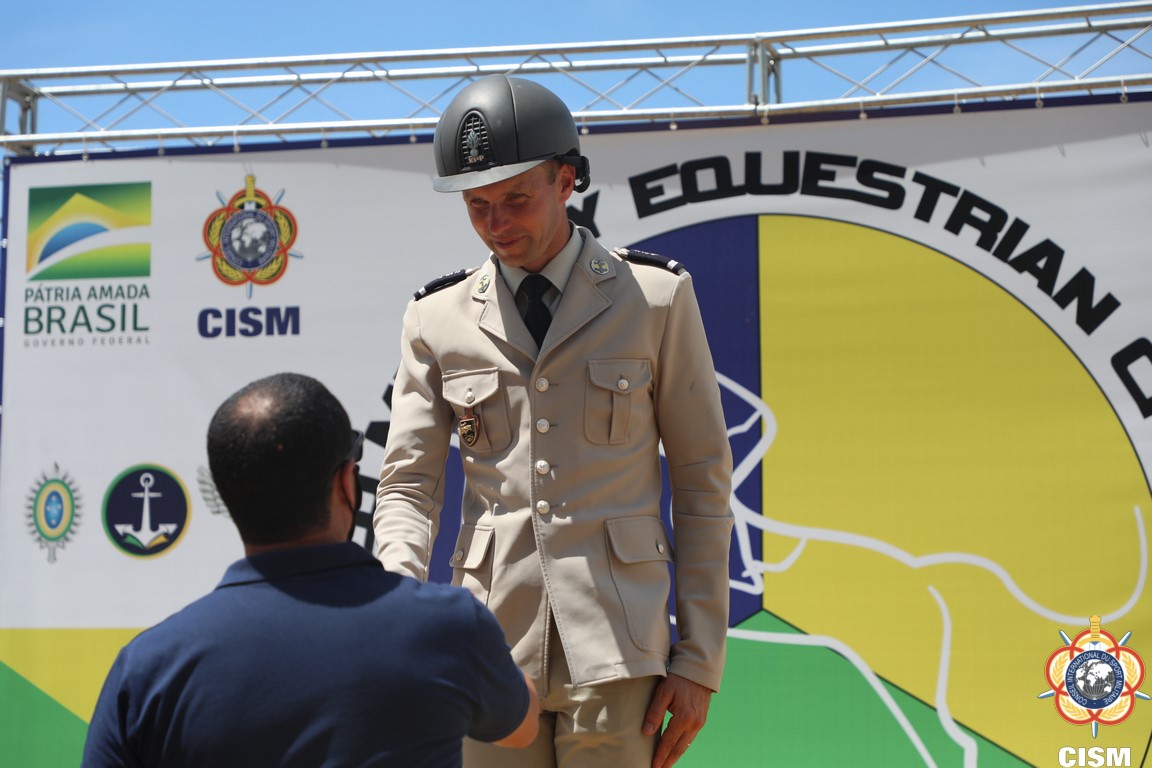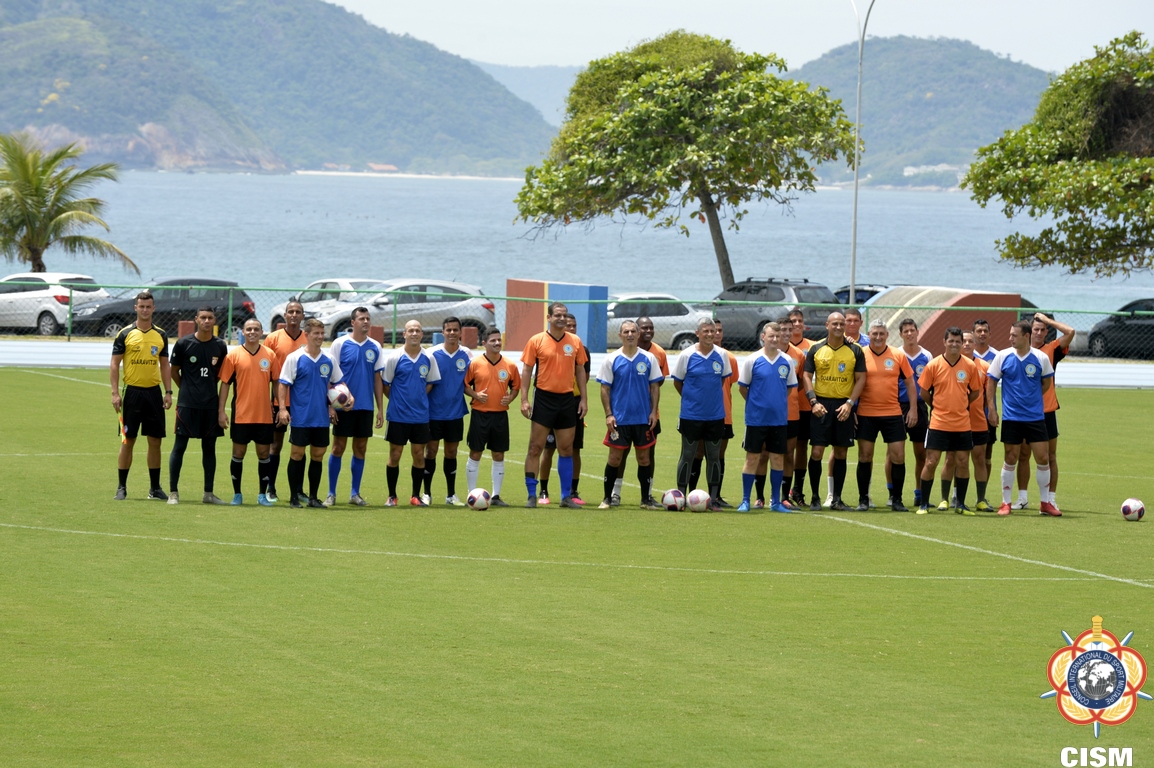 On the sidelines of this day, Colonel Hervé Piccirillo, CISM President, visited the CCFEx and the EsEFEx, accompanied by General Cureau, Chief of the CCFEX, Lieutenant-Colonel Edson Aita Aita, Commander of the EsEFEx and former CISM General Secretariat Member and Colonel Luiz Fernando, CISM Sports Director and former Commander of the EsEFEx.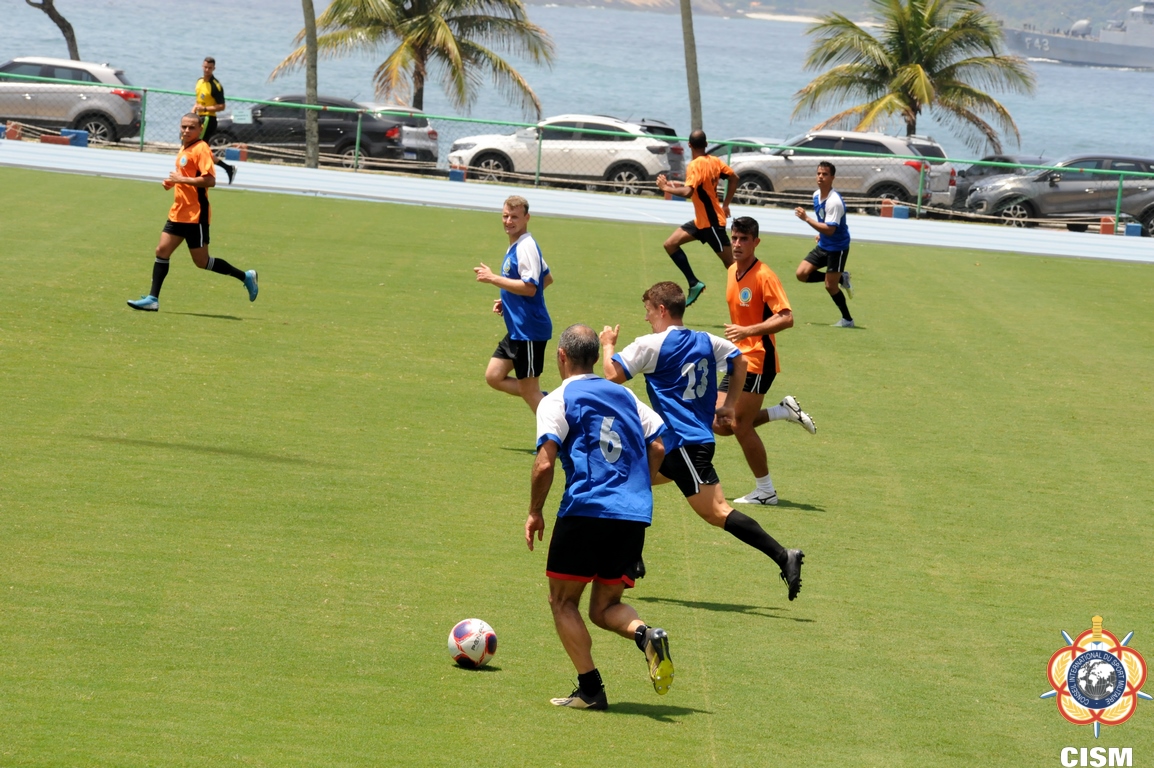 After a protocol meeting, a football match took place to celebrate friendship through sport.
EsEFEx is the cradle of methodical and rational physical education in Brazil and is proud to welcome the CISM President for a friendly football match. The match finally turned to the advantage of the blue team led by Colonel Hervé Piccirillo, who scored a goal. Final score 1-4.
For more information, please check the Organizing Committee official website.
For more information, please check the Organizing Committee official Facebook Page.
For more information, please check the Organizing Committee Instagram account.
(Source : Brazilian Delegation to CISM)