45th WMC Fencing – Acireale (ITA) – Update – Day 1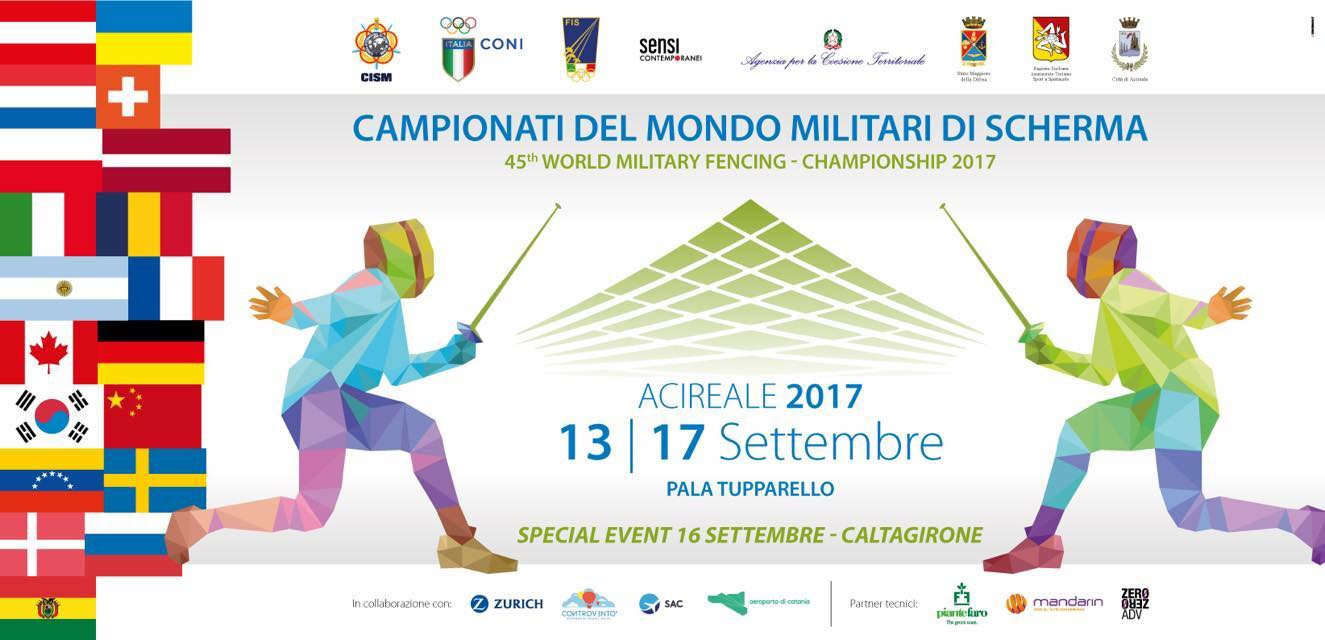 ACIREALE (ITA) – The city of Acireale, located in Sicily, Italy, is currently hosting the 45th edition of the World Military Championship Fencing. After the Press Conference, the Technical Meeting, the trainings and the weapons control held in the morning, 265 participants (athletes, coaches…) from 17 countries gathered yesterday, September 14, on the Acireale Grand Place for the Opening Ceremony in presence of the Official CISM Representative and CISM BoD Member Brigadier-General Martin Kizito Ong'Oyi, the PCSC Colonel Jorge Monge, the Italian Fencing Federation President Mr. Giorgio Scarso, the Catania Prefect Mrs. Silvana Riccio, the Chiefs of Mission as well as local authorities and a large crowd of onlookers.
The CISM OCR Brigadier-General Martin Kizito Ong'Oyi and the Catania Prefect Mrs. Silvana Riccio took the floor for the opening speeches and wished good luck to all the participants!
The competitions will start today with the Epée Women, Sabre Men and Foil Women events.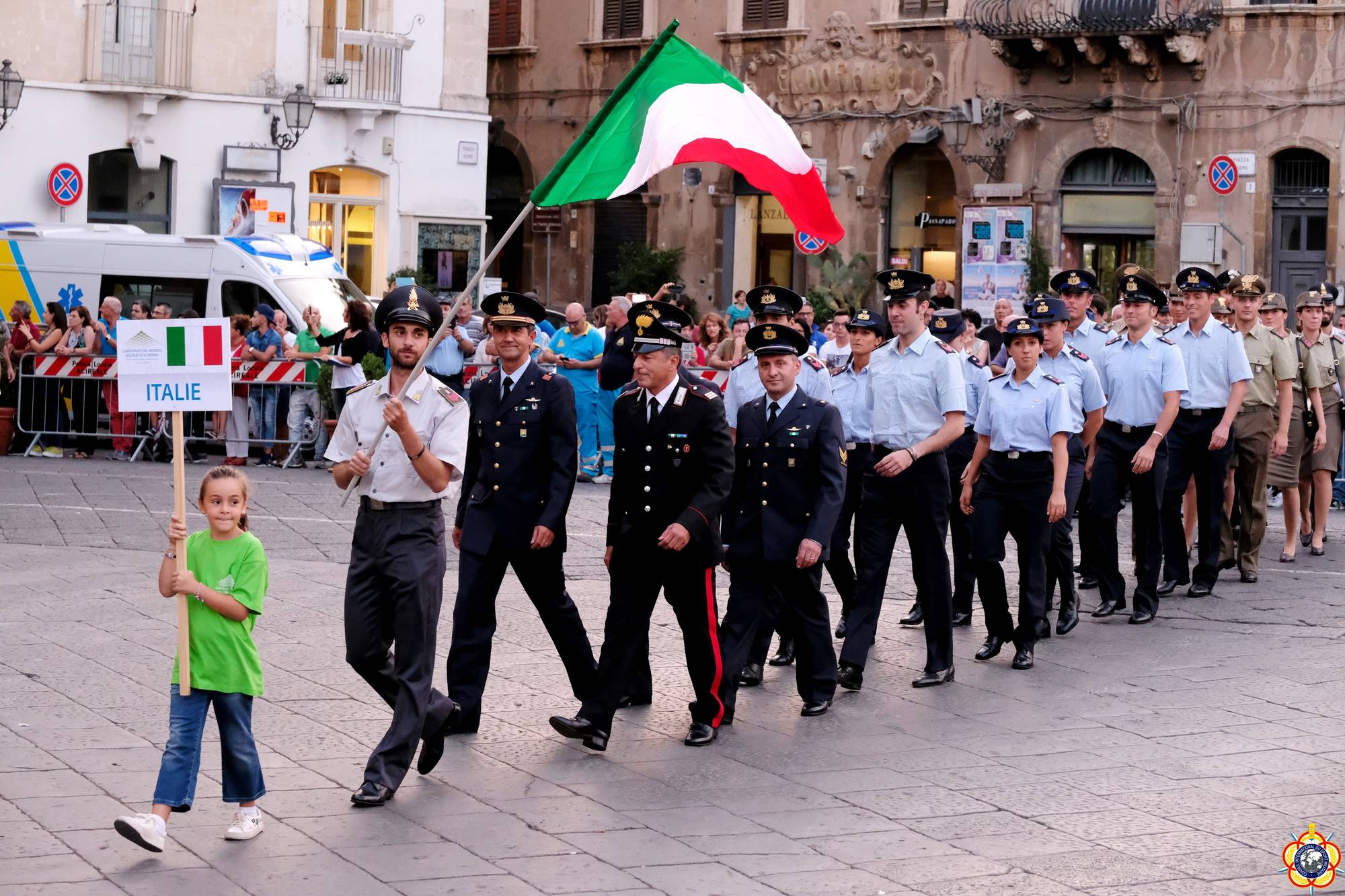 For more information about the 45th WMC Fencing, visit the OC Official Facebook Page.
You can download all the pictures of the 45th WMC Fencing 2017 on the CISM Flickr Account.
(Source: CISM Media and Communication Department)
(Pictures: Mr. Eddy Kellens, CISM Photographer)