45th WMC Fencing – Acireale (ITA) – Update – Day 5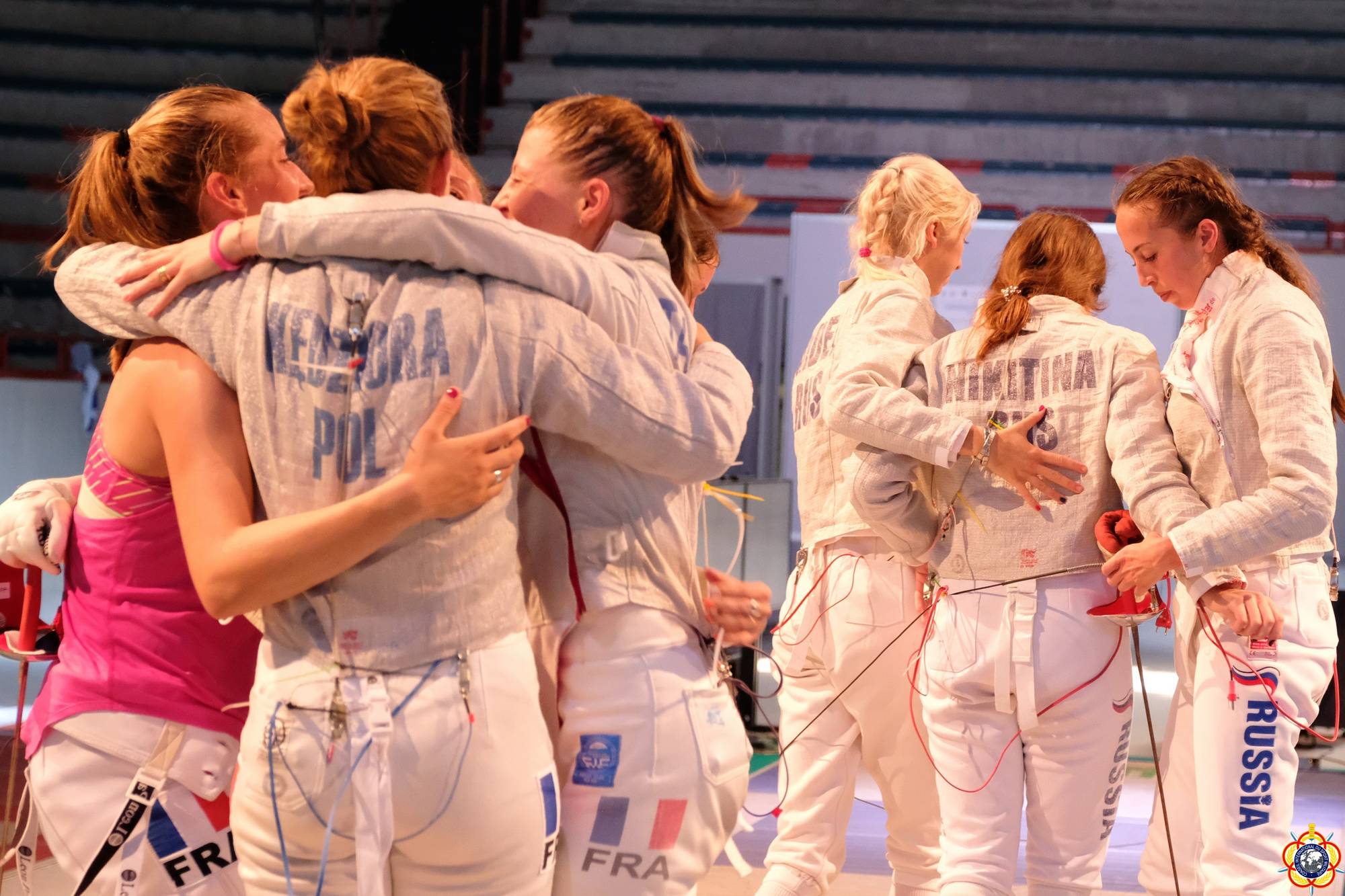 FRANCE, RUSSIA AND ITALIA BRILLIANTLY CLOSED THE TOURNAMENT
ACIREALE (ITA) – The 45th WMC Fencing officially closed yesterday in Acireale (ITA) with the last three events: the men's team foil, the men's team epee and the women's team sabre.
As usual during this 45th edition, the Italian delegation achieved a really good performance with a new gold medal for Giorgio Avola, Andrea Cassarà, Alessio Foconi and Daniele Garozzo in the men's foil team competition. The 4 Italians defeated the French team in the gold medal game (45/40). The Russian team grabbed the bronze medal against Korea in the small final (45/37).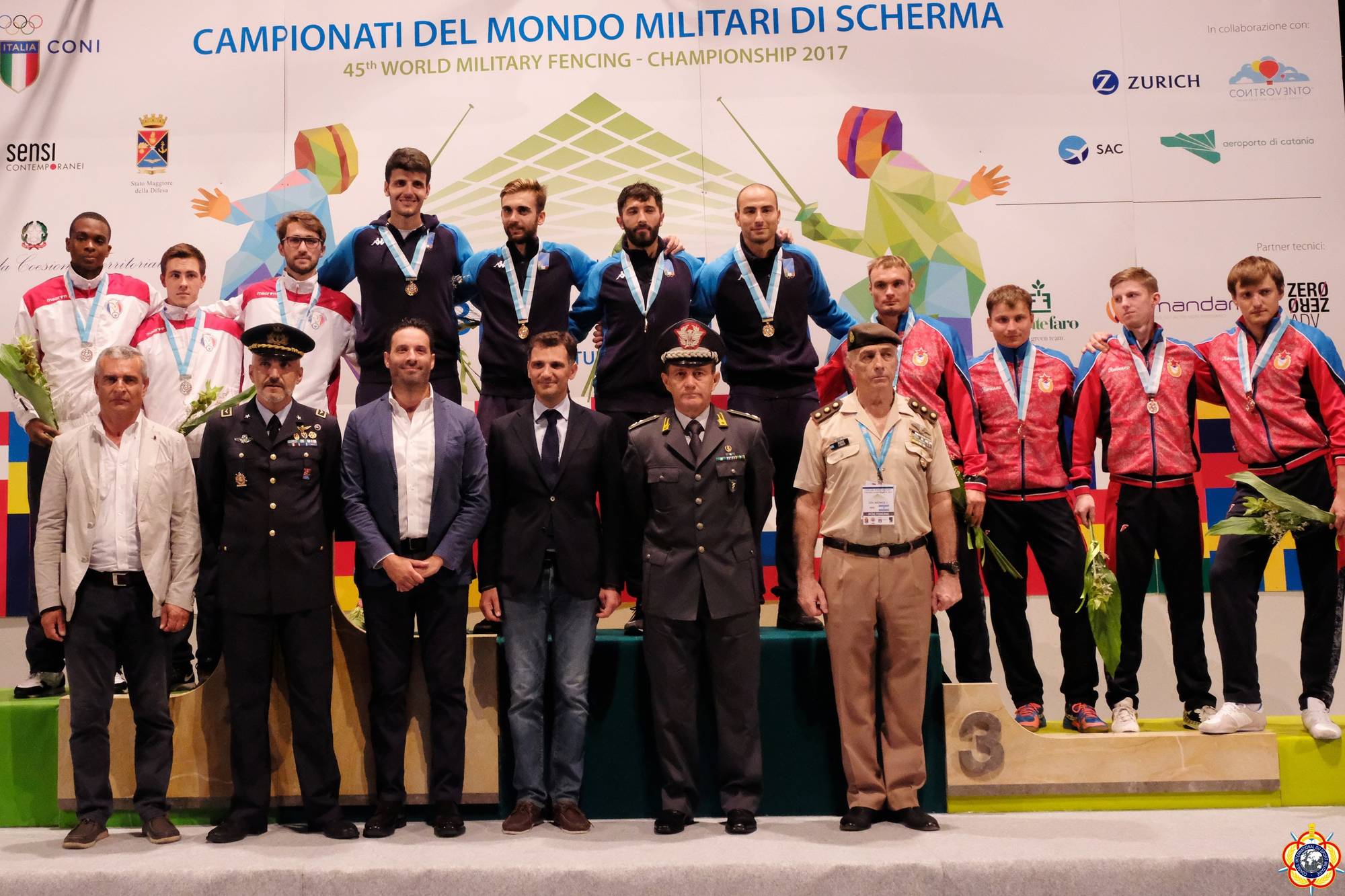 The Russian delegation added the last two gold medals of the competition to its collection with a new title in the Men's Team Epee competition. The Russian team, composed of Alan Fardzilov, Nikolai Storozhilov, Pavel Sukhov, Igor Tourchine, won the title after defeating the Swiss team in the gold medal game (45/35) while China finished on the third step of the podium after winning the bronze medal game against France (44/43).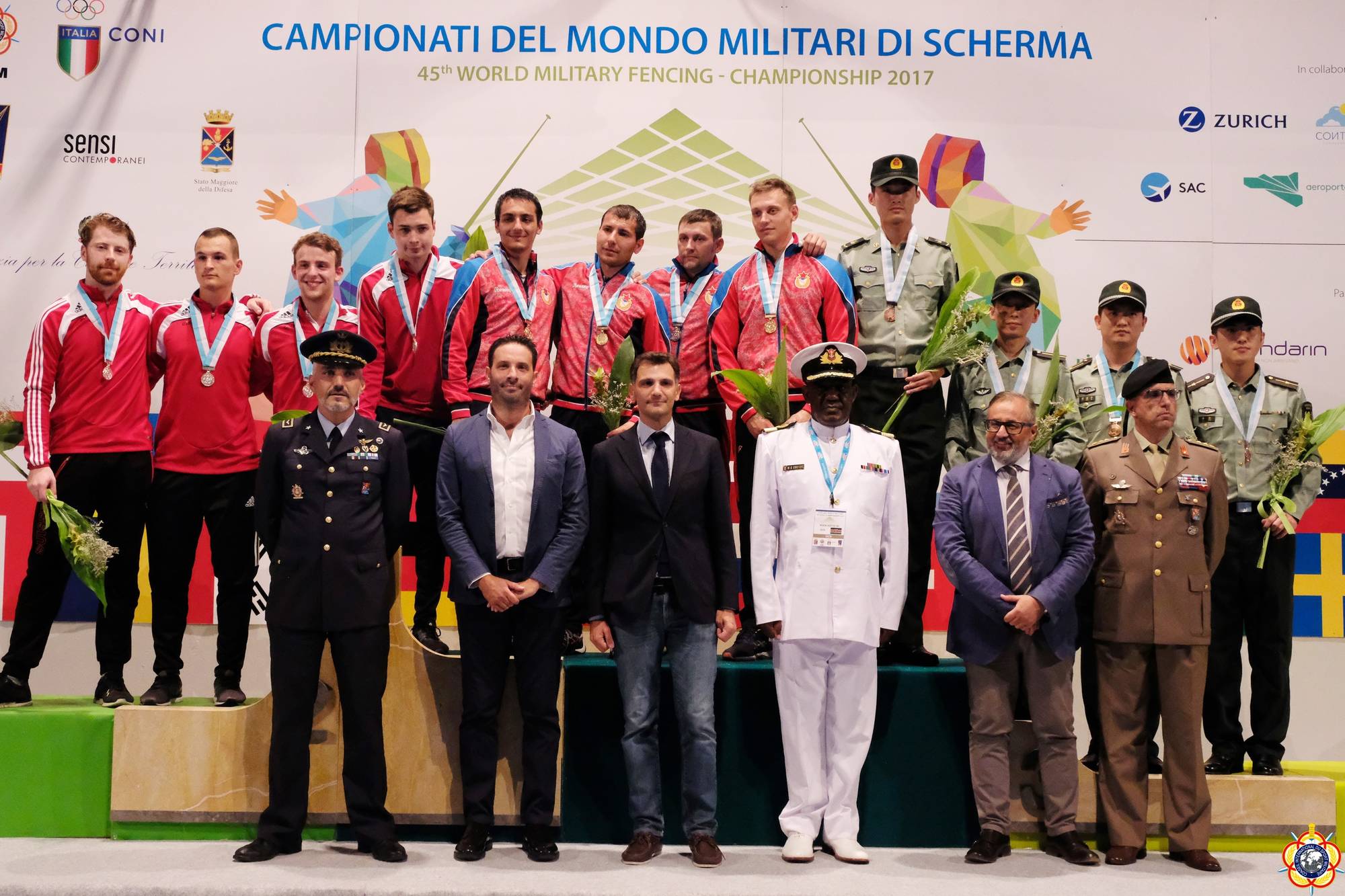 The last female competition saw the victory of the French team composed of Manon Brunet, Caroline Queroli, Pauline Ranvier and Charleine Taillandier against Russia (45/42) while Italia won another bronze medal after defeating China in the small final (45/26).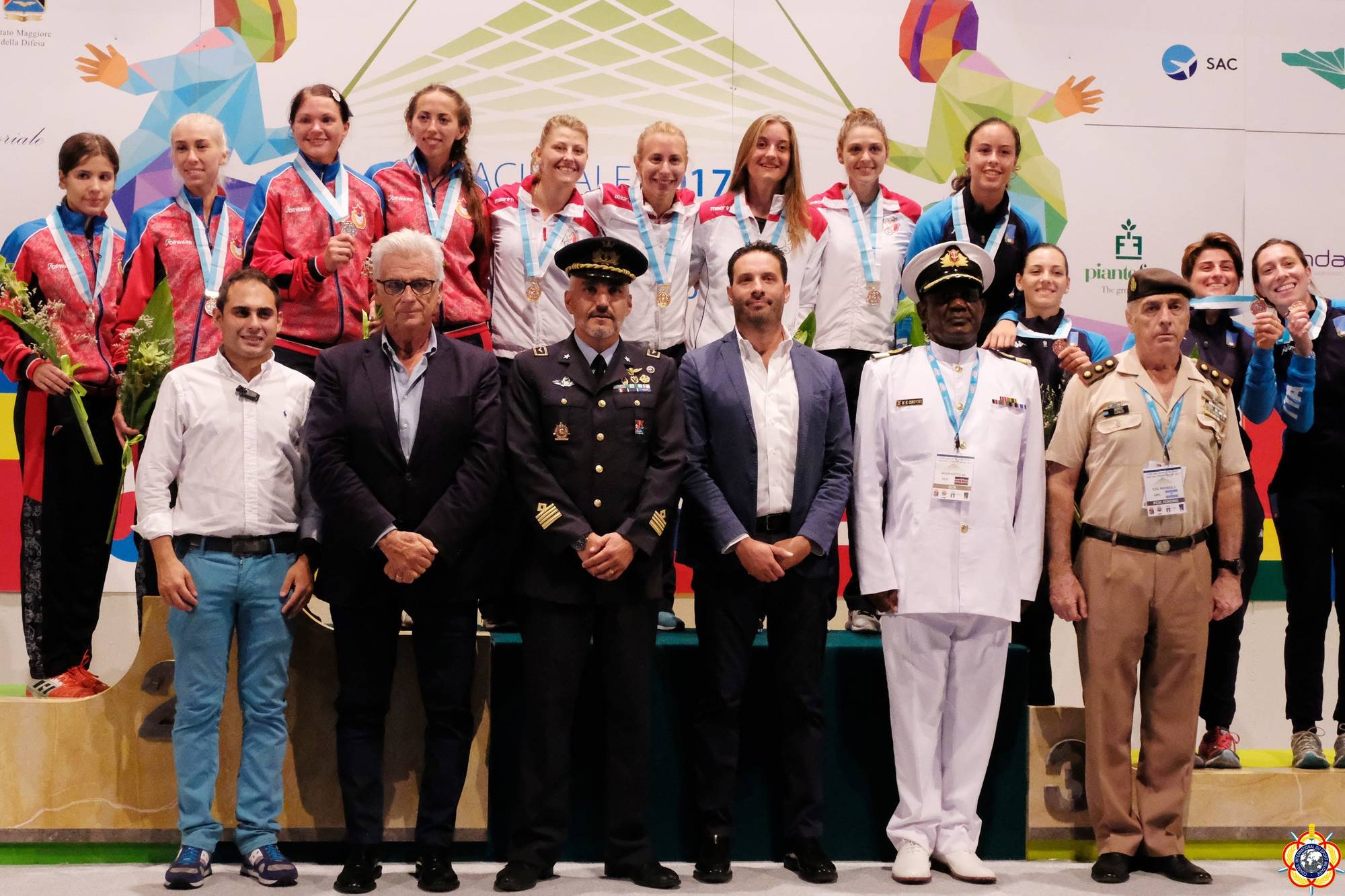 Results of the day:
Day 5: Men's Team Epée – Men's Team Foil – Women's Team Sabre.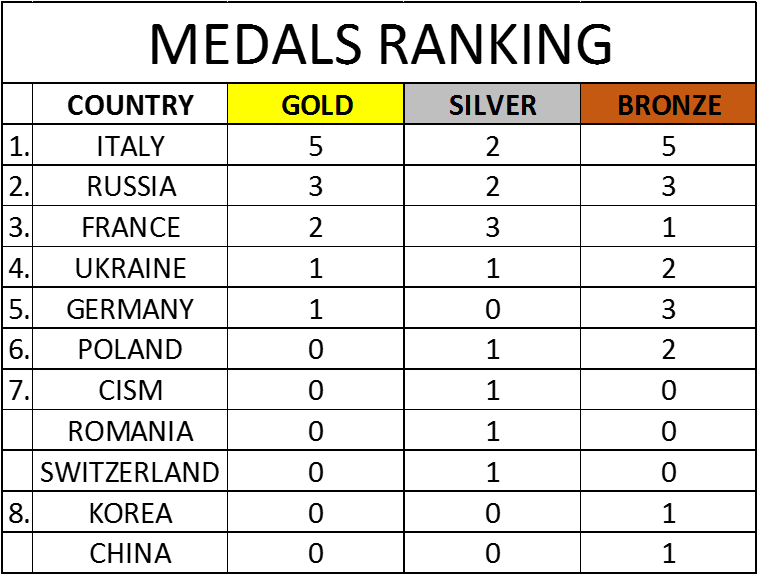 Right after the end of the last competitions, the Closing Ceremony marked the end of this level WMC. The local Organizing Committee did an amazing job to provide the athletes with high standard facilities and the best conditions to achieve great performances!
Thank you Acireale!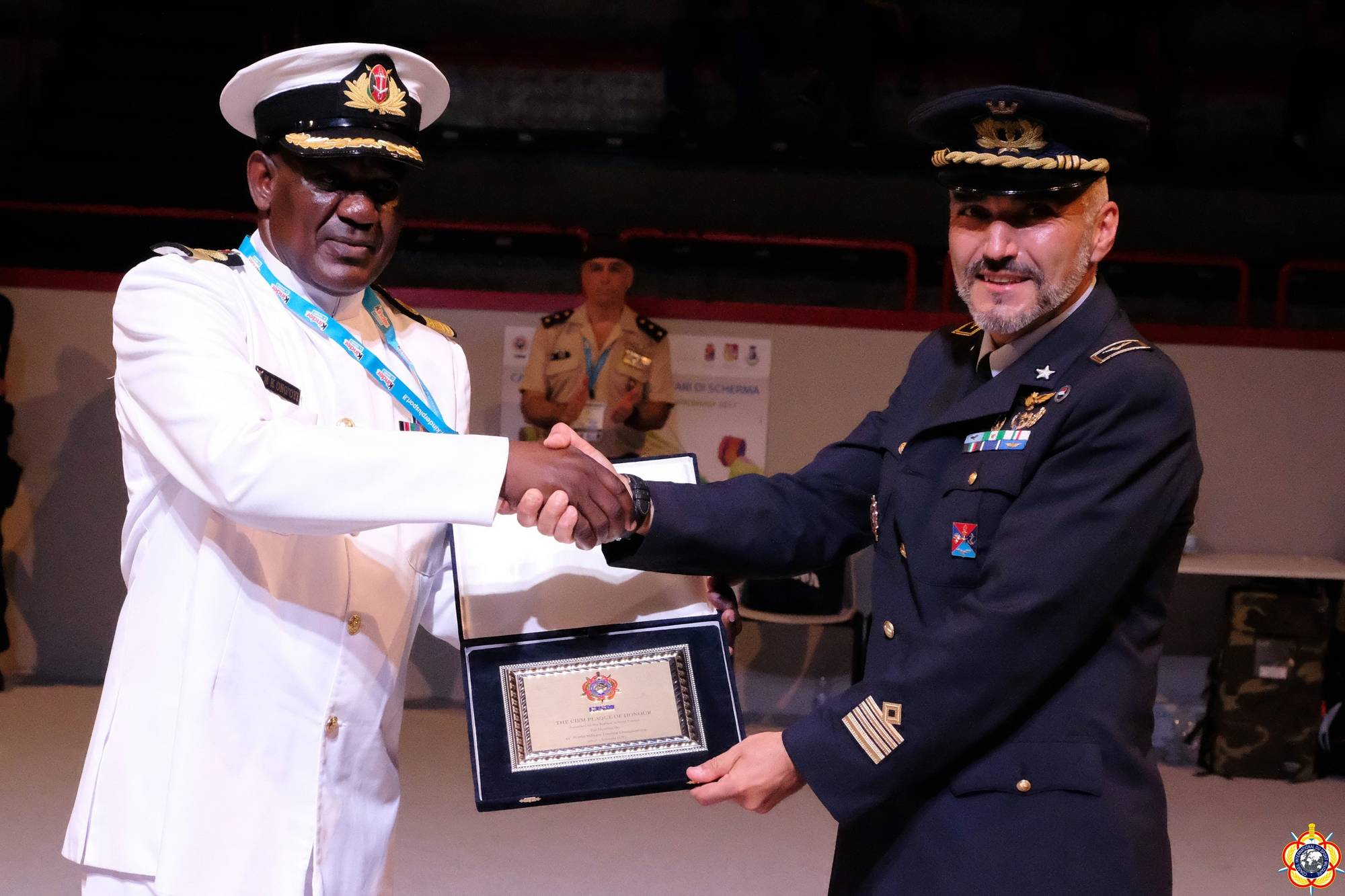 For more information about the 45th WMC Fencing, visit the OC Official Facebook Page.
You can download all the pictures of the 45th WMC Fencing 2017 on the CISM Flickr Account.
(Source: CISM Media and Communication Department)
(Pictures: Mr. Eddy Kellens, CISM Photographer)