Fencing: Russia complete double over Italians to end Games with eight golds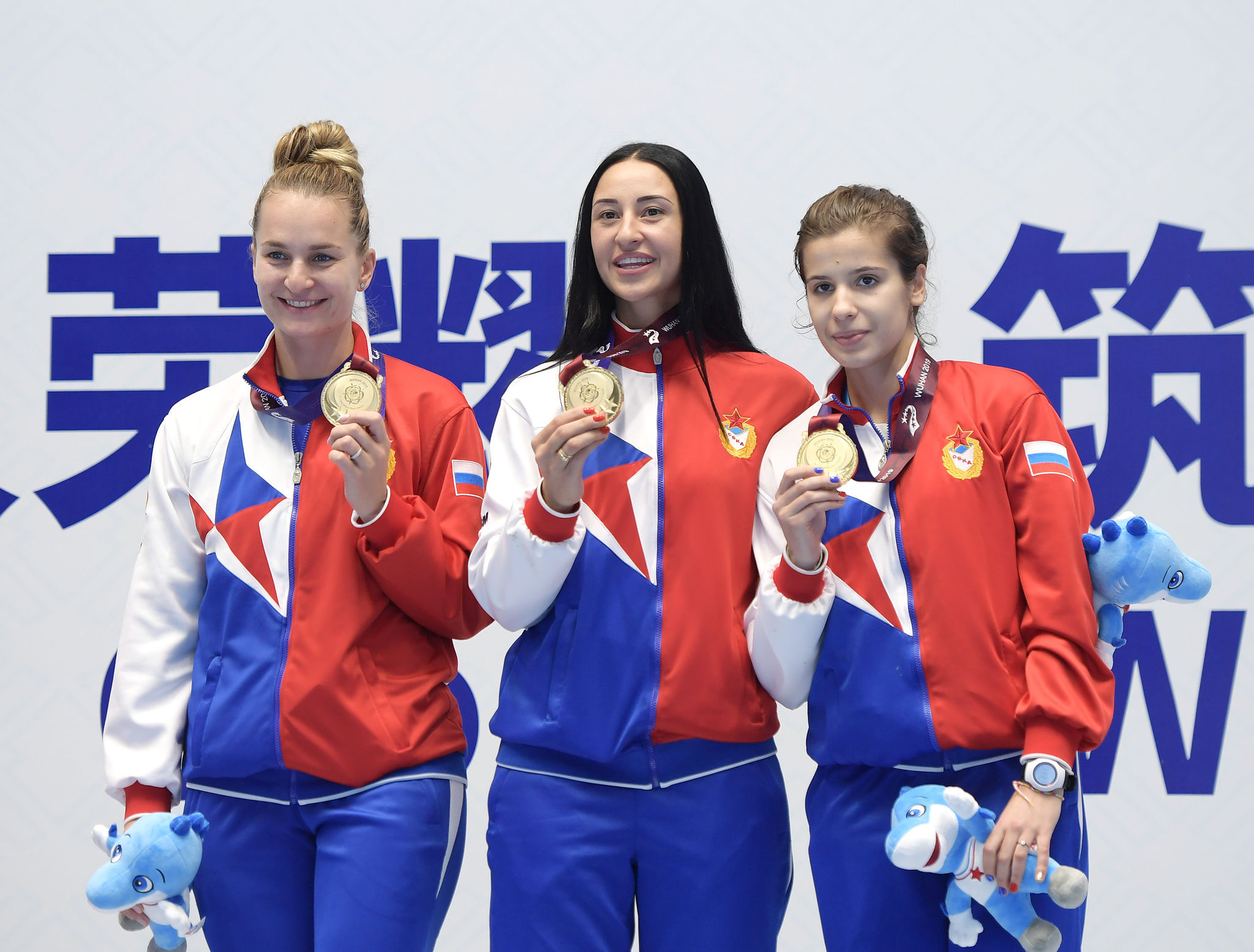 WUHAN (CHN) - Russia's foil team crushed Italy 45-25 in the women's final to wrap up the fencing competition at the Military World Games with their country's eighth gold medal.
Adelina ZAGIDULLINA, Anastasiia IVANOVA and Inna DERIGLAZOVA (RUS) were the dominant force throughout the encounter with Italy's Valentina DE COSTANZO, Martina SINIGALIA and Elisabetta BIANCHIN.
The Italians made inroads when DE COSTANZO drew 4-4 with ZAGIDULLINA in the first bout and SINIGALIA beat the same opponent 4-3 in the fourth but that was as good as it got for them as Olympic and world champion DERIGLAZOVA led the Russian rout.
"Italy is a good team so it's good that we beat them today," DERIGLAZOVA said after her 6-1 victory over DE COSTANZO in the last contest.
The silver-medallists were not too disappointed with the defeat having surpassed their initial tournament goal of a place on the podium.
"We were expecting the bronze but we got the silver so overall it was a great outcome," said BIANCHIN (ITA).
Poland saw off China 45-30 in the bronze medal match.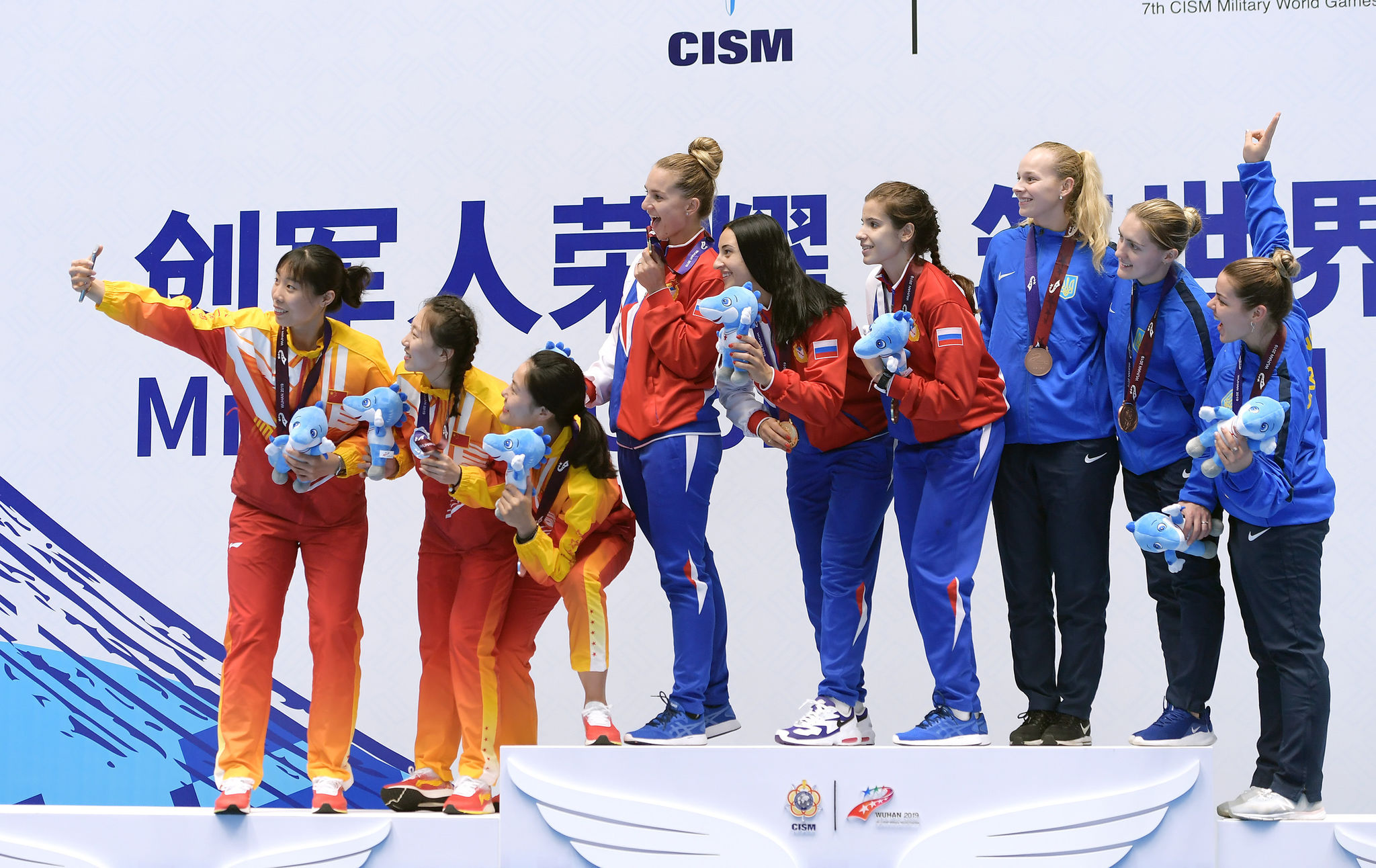 Russia triumphed over Italy again with a 45-40 win in the men's sabre team final later on Thursday.
Konstantin LOKHANOV, Kamil IBRAGIMOV and Aleksandr TRUSHAKOV may lack the international renown of their illustrious women's foil counterparts but they did Russa proud in a series of hard-fought bouts against the Italian threesome of Giovanni REPETTI, Alberto PELLEGRINI and Dario CAVALIERE.
Russia established a 10-point lead after three bouts and despite scoring higher in five of the nine contests the Italians couldn't catch their opponents' points tally as the Russians achieved a psychological breakthrough.
"As a team the three of us have never beaten Italy so I'm glad for this win because the pressure never goes away until you actually win," said LOKHANOV.
Ukraine took bronze with a 45-20 triumph over Germany.
Russia's steamrolling success in fencing at Wuhan 2019 gave them two-thirds of the gold medals available leaving Italy, China, Ukraine and Germany in their wake with a solitary title apiece.
(Source: Xinhua Info)