11th WMC Golf – China Bay (SRI) – Update – Competition Day 1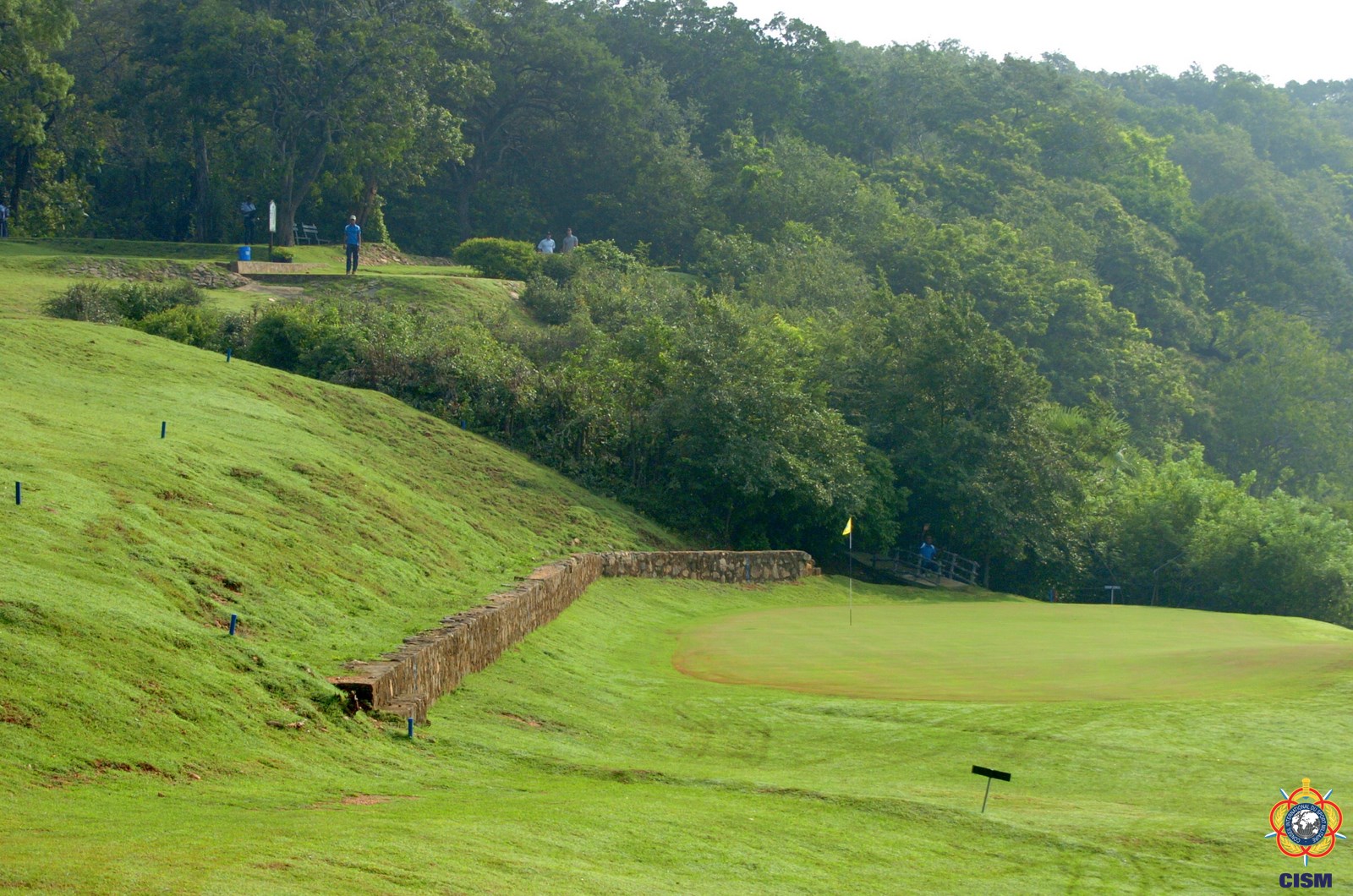 US DOMINATion on the Eagles' golf links!
CHINA BAY (SRI) – Right after the Opening Ceremony held on November 13, a tournament was organized for the Chiefs of Mission and coaches in the framework of the 11th WMC Golf. The Chief of Mission of France OF3 Didier Schuler (FRA) realized a great performance to win this unofficial competition ahead of Colonel Shauna Snyder (USA) and Brigadier Nanda Hathurusinghe (SRI).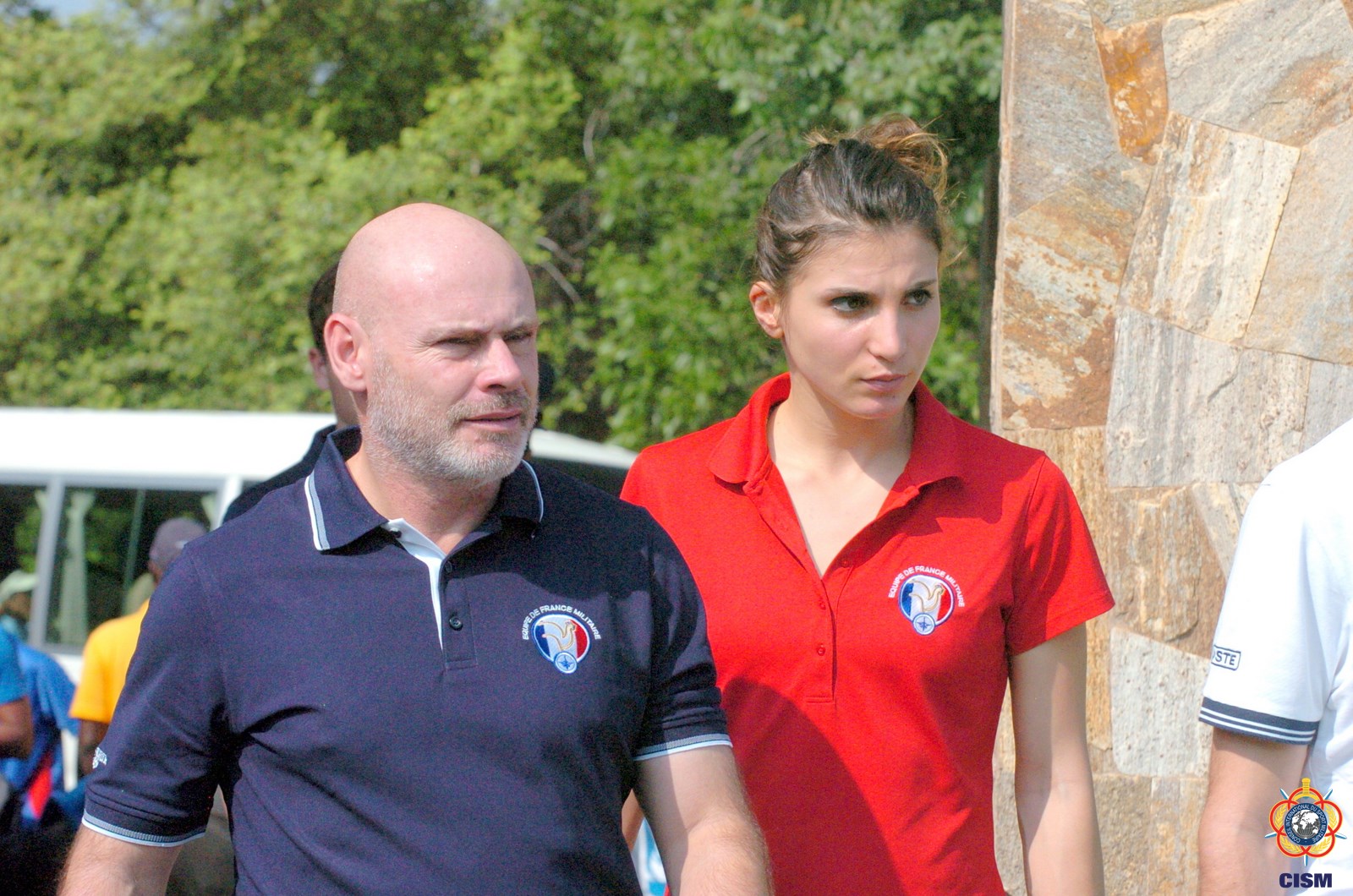 Yesterday, November 14, the 11th edition of the World Military Golf Championship officially started at 7.00 p.m. (local time) with the first round of the competition. The 83 athletes (65 male and 18 female) from 11 countries were introduced to the difficult golf course of the Eagles' Golf Links (Par 72).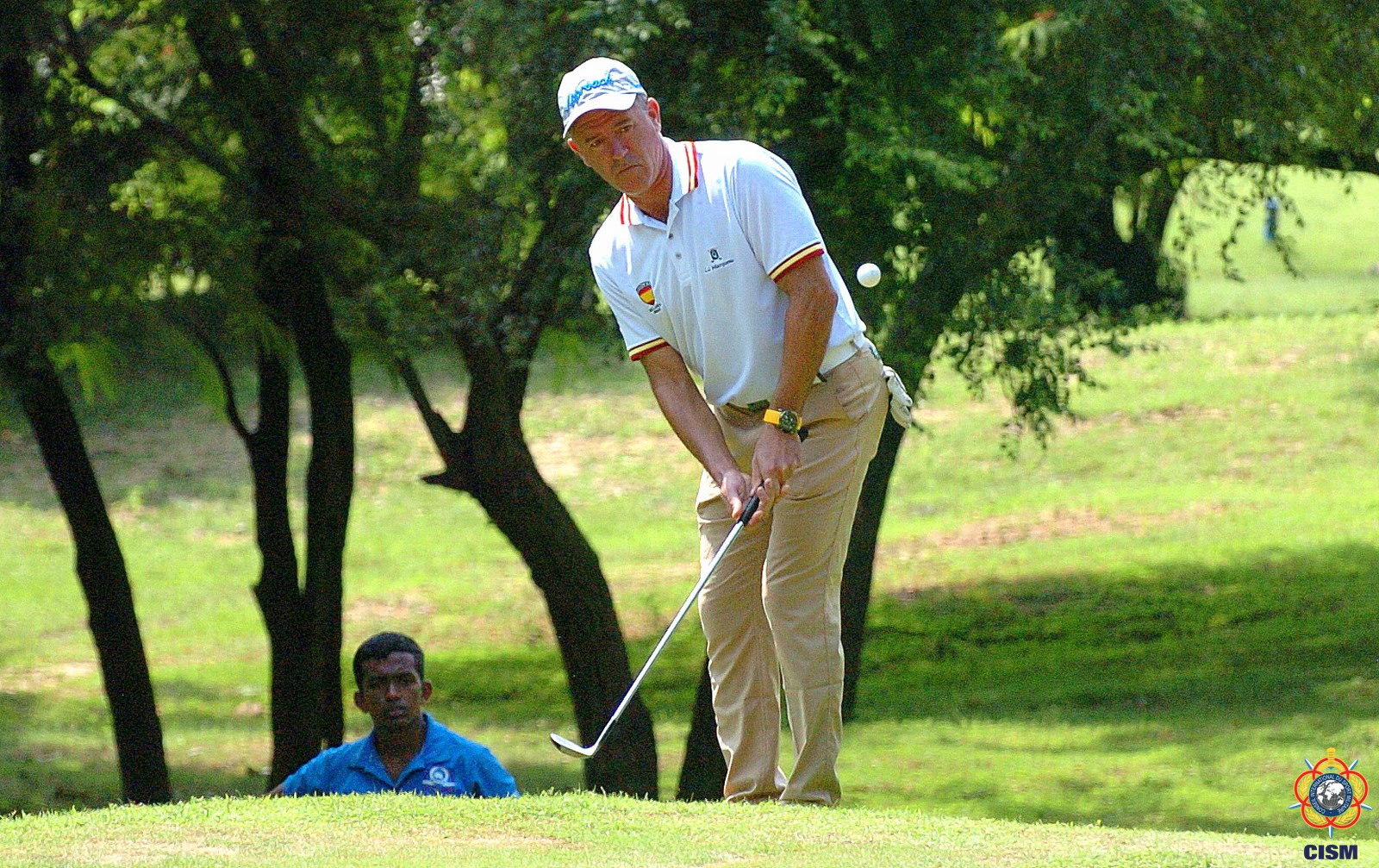 With a par in the first round (72), the US Lieutenant Benjamin Hayes took the lead of the provisional ranking. A great performance from the American golfer who can count on a 4 points lead on the German OR3 Nickjulius Bachem (76 - +4). Two golfers are sharing the provisional third place of the men's ranking, Sergeant Micheal Boozan from Canada and SSGT Kyle Wesolowski from USA who ended the first day with a 79-card, 7 points above the par.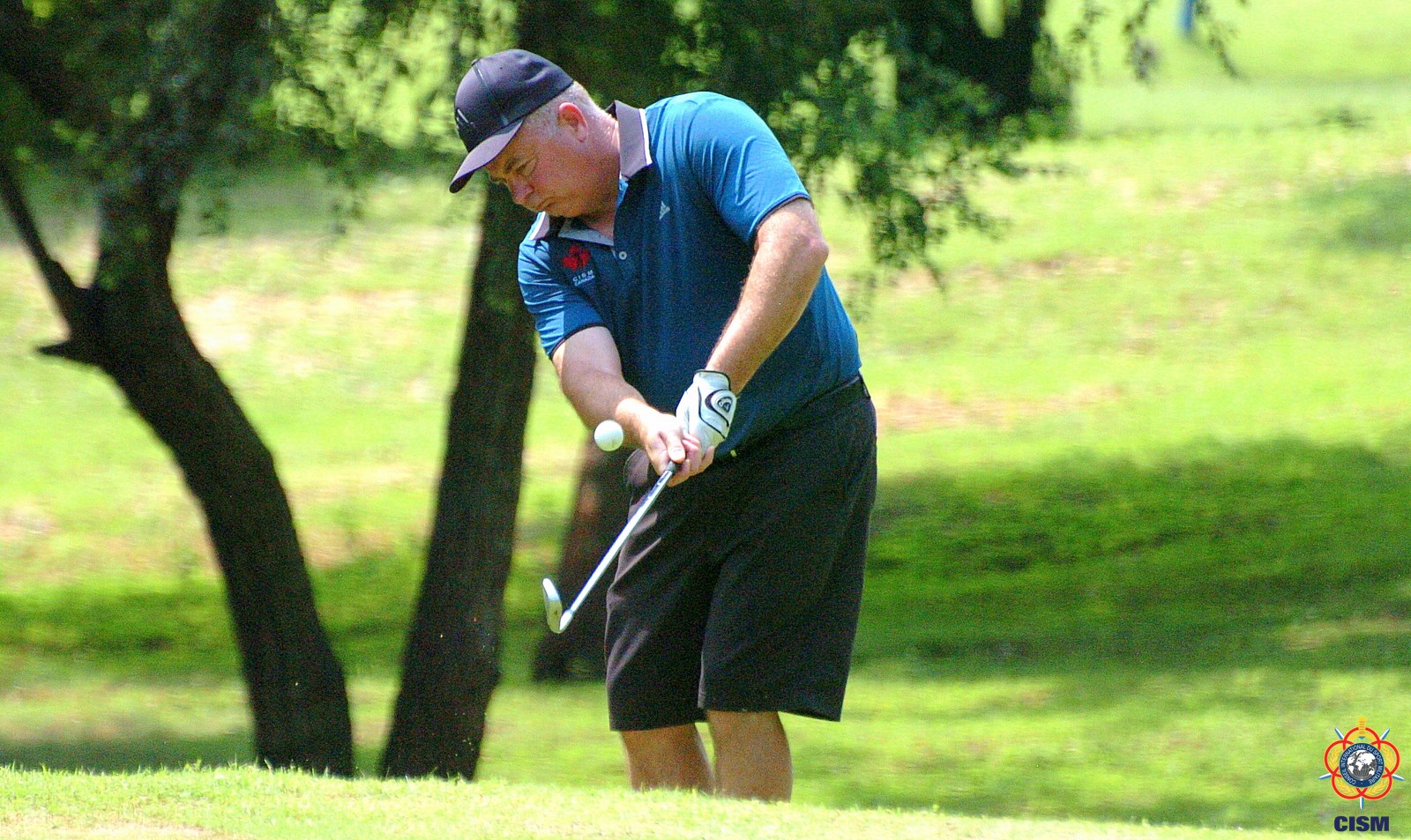 In the men's team competition, USA is also leading the provisional ranking. With a total score of 317 points, the US team, composed of Hayes, Wesolowski, Broussard, Macias, Maura and Dishman, stands on the first place of the podium ahead of Germany (324) and Canada (329).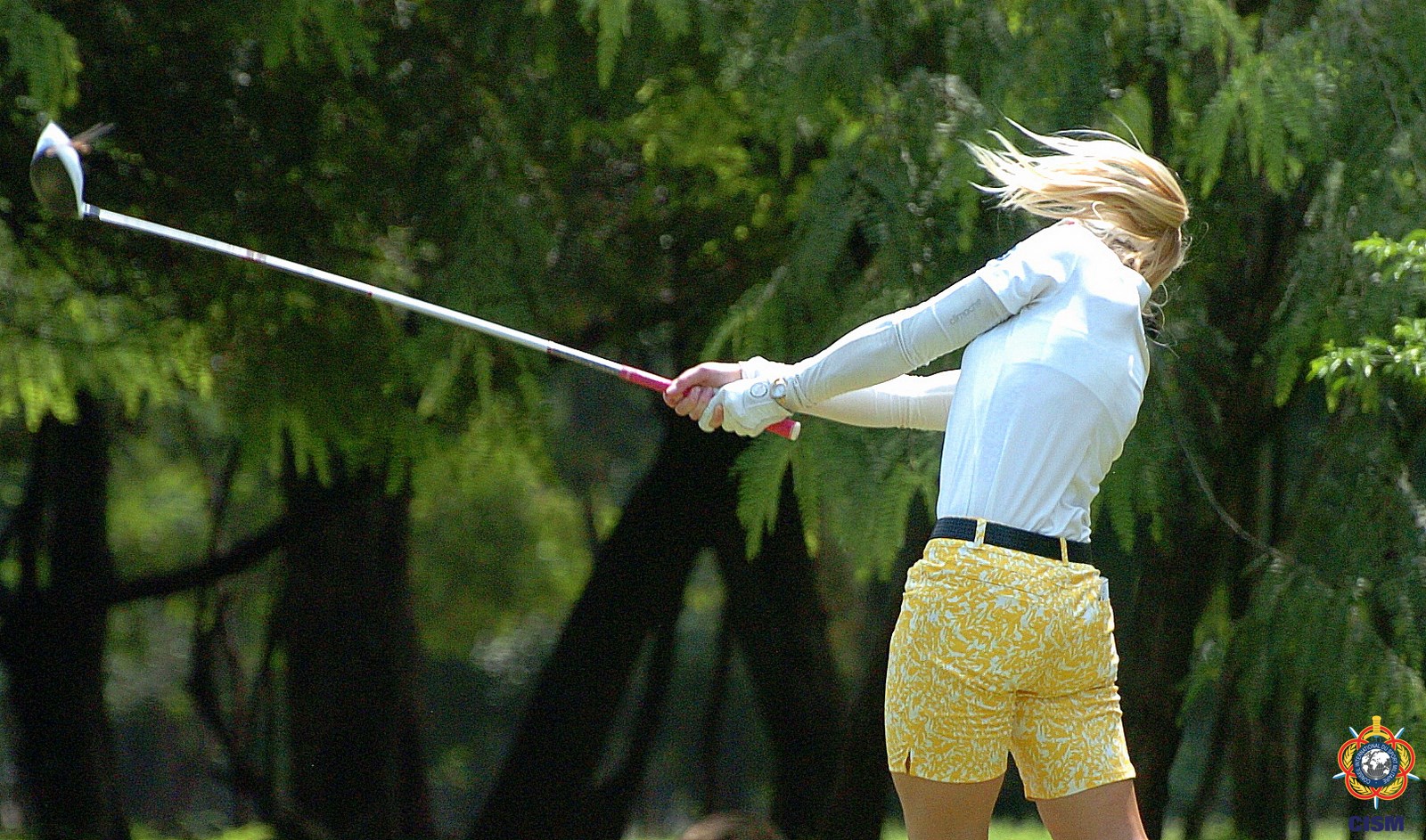 Another member of the US delegation took the lead of the individual women's competition. With a score of 79 (+7), Sergeant Malanie de Leon already took a 4 points lead ahead of OR2 Anyssia Herbaut from France (83 - +11) while the US team placed two other athletes on the third place of the provisional ranking (86 - +14): Lieutenant Lauel Gill and Major Linda Jeffery.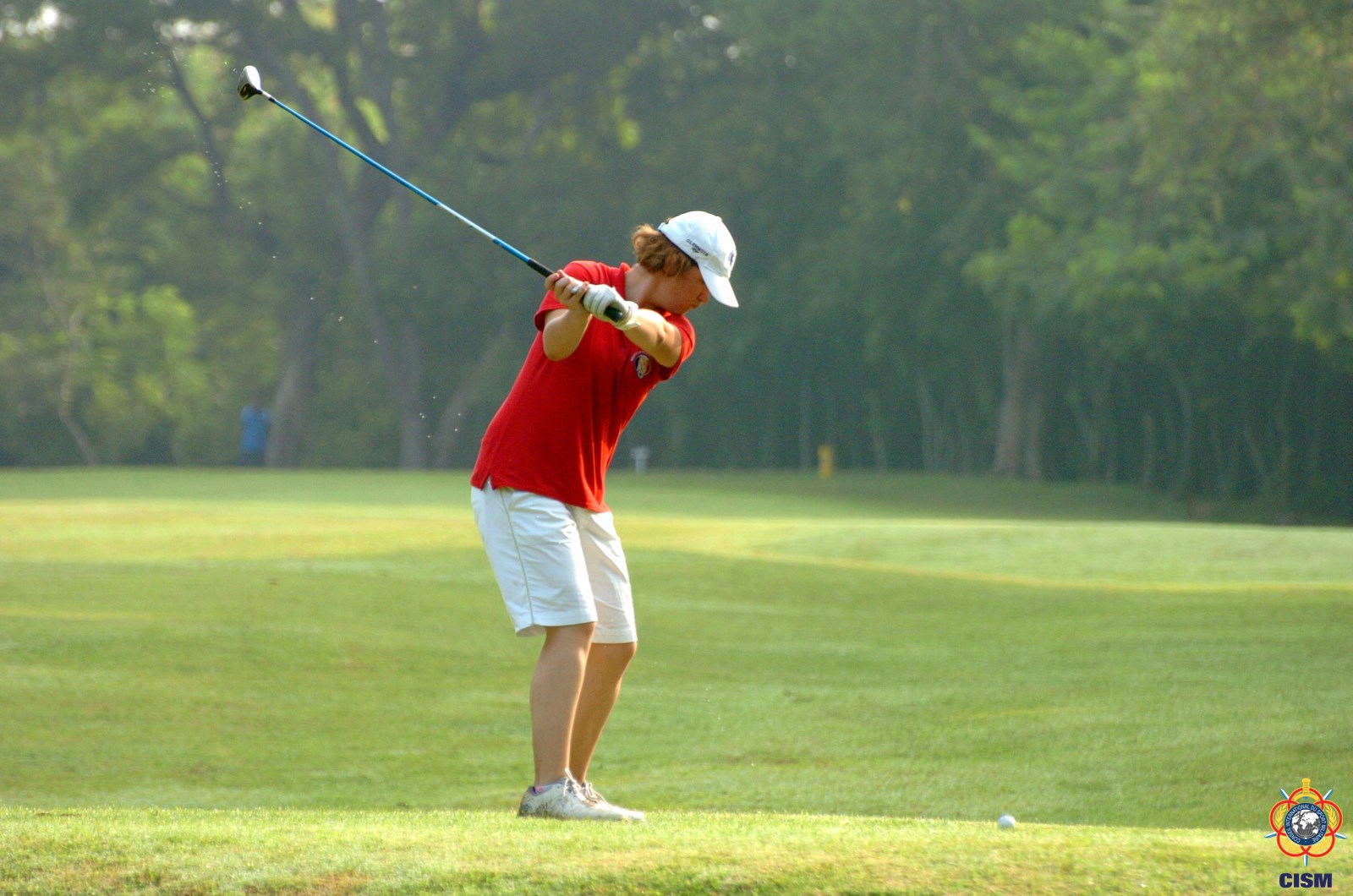 Considering the individual results of three US athletes mentioned above, it is not a surprise to see that USA also gained the leadership of the women's team competition with a total of 165 points. France (Herbaut, Golf and Riguidel) is currently ranked second (175) while Canada (Kelly, Jones and Gaudet) grabbed the third place.
Results of the day:
Individual Male – Team Male – Individual Female – Team Female
The second round will start today at 7.00 a.m. (local time) at the Eagles' Golf Links.
All the pictures are available on the CISM Flickr Account.
(Source: CISM Media and Communication Department)
(Pictures: WO Dominique Einsweiler)