12th WMC Golf - Münster (GER) - Day 2

MÜNSTER (GER) – Yesterday, August 28, the 96 participants (77 men and 19 women) of the 12th World Military Golf Championship started the competition on the Muenster-Tinnen golf course. The round one took place in optimal weather conditions for the athletes while the Chief of Mission competition was held in the afternoon.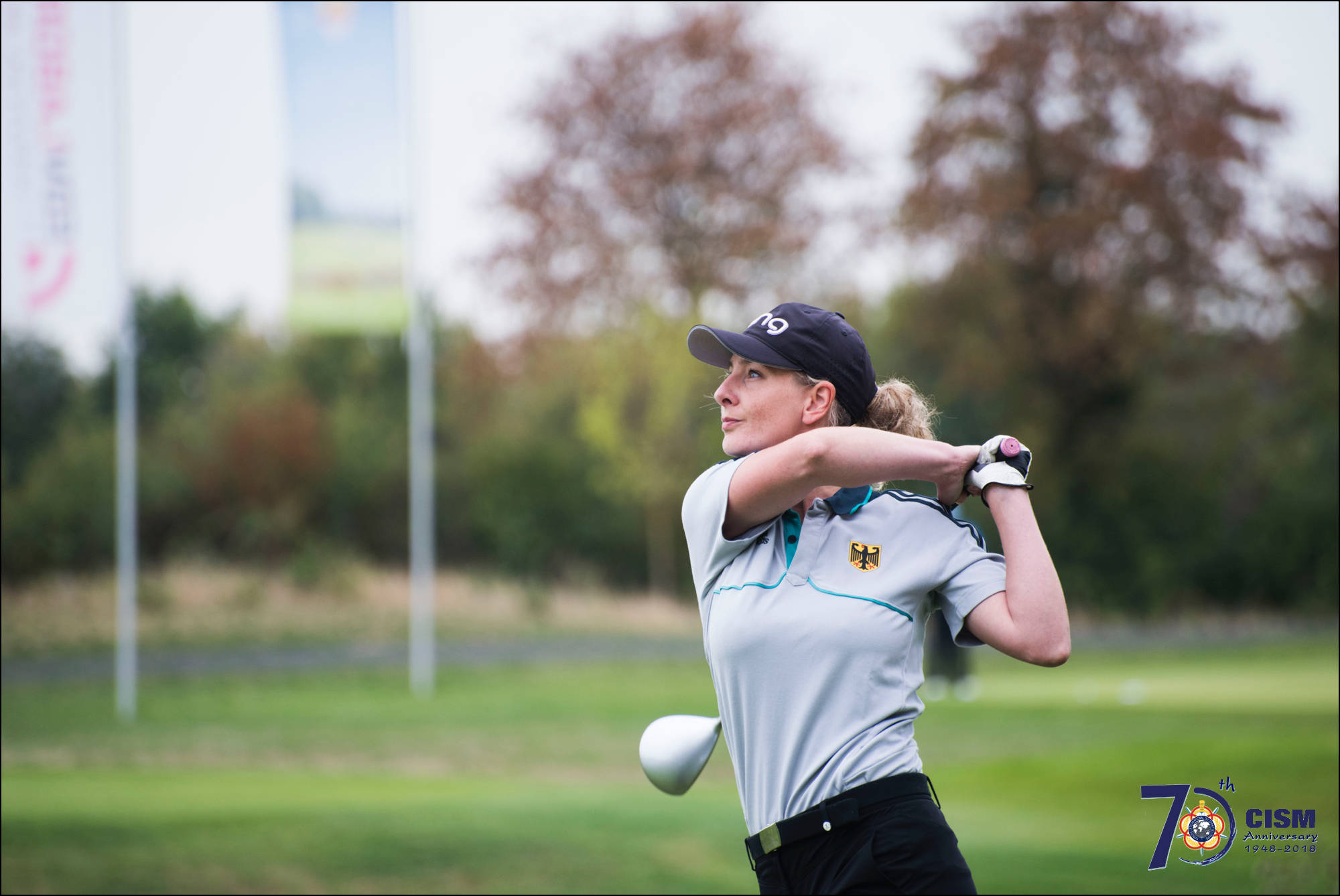 The French Golfer Anyssia Herbaut, who took the second place of the previous edition held in China Bay, Sri Lanka in 2017, started her tournament with style. On a par 72, Herbaut achieved one eagle and four birdies on the first eighteen holes (-4). Herbaut is thus leading the competition with a score of 68 while three US players are following her. Jeffrey Linda is currently ranked second (71), Nicole Johnson took the third place of the provisional ranking (79) while Gill Laurel is ranked fourth with a total of 83 shots. With such results, it's no surprise to see the US ladies on the first place of the provisional ranking ahead of France and Canada.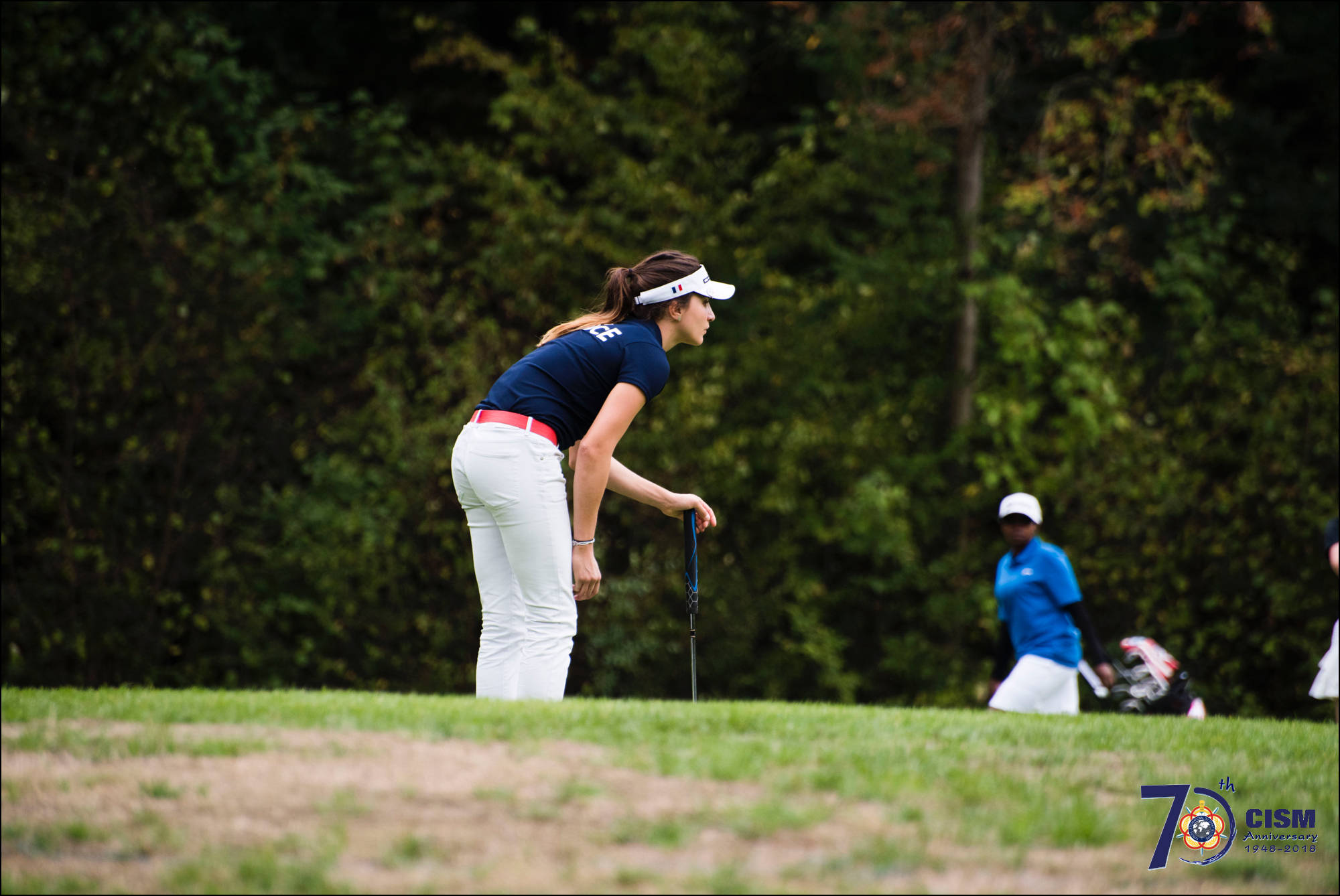 In the male competition, the local golfer Timo Vahlenkamp, who is usually competing in European and ProGolf Tour competitions, took the lead of the competition. With four birdies and one eagle, Vahlenkamp recorded a 66 in the first round for a total of six-under-par! Two golfers are following him with four-under-par: the French Nicolas Calvet, bronze medallist in 2017 and the German Nick Bachem, runner-up of the 2017 edition.
Germany is also leading the male team provisional ranking ahead of USA and France!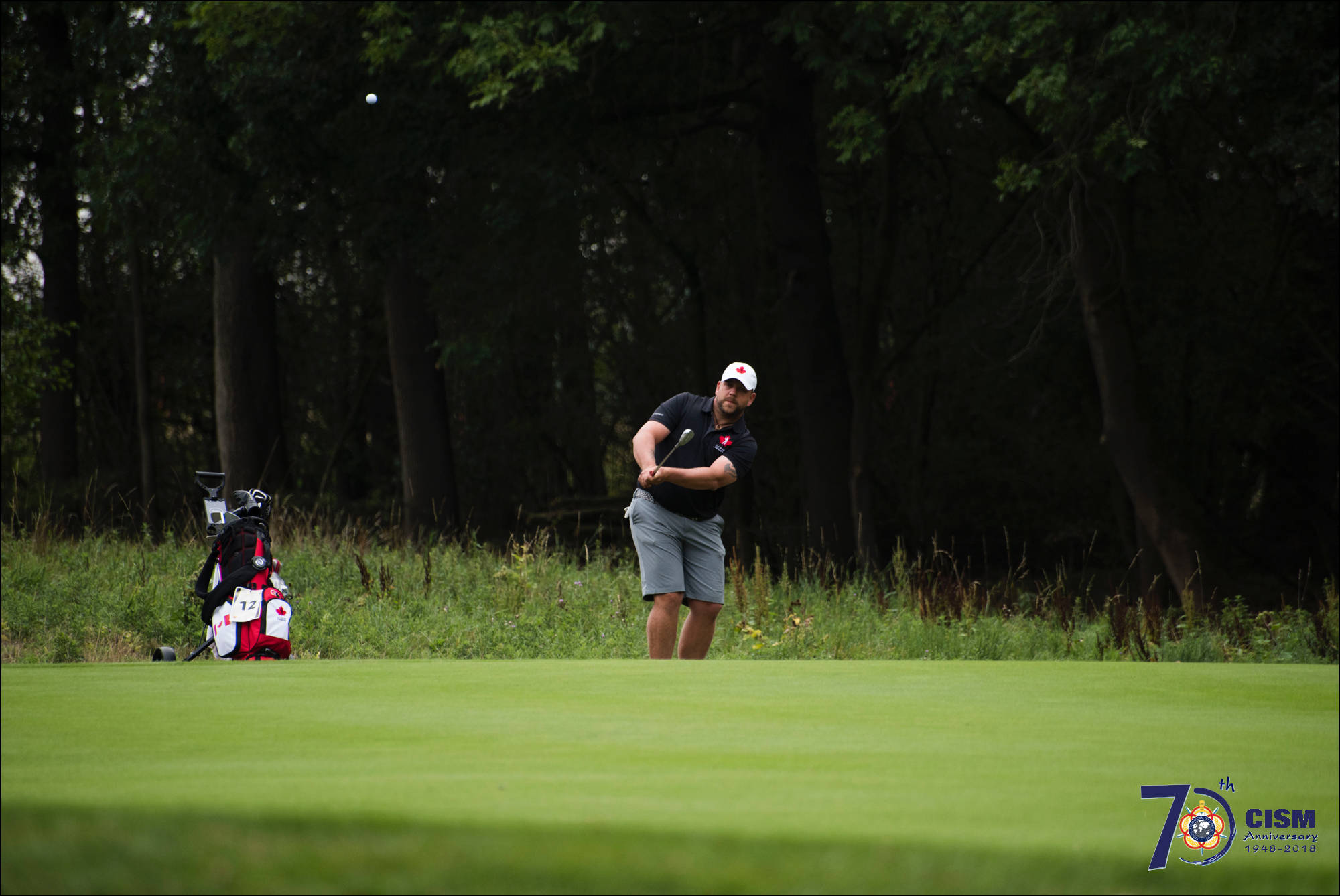 Finally, Frédéric Alba from France took the lead of the AK40 Ranking with a score of 73 while Wayne O'Donnell (CAN) and Farhan Hamad (BRN) are ranked second and third.
The competition will go on today, August 29, with the second round on the Muenster-Tinnen golf course!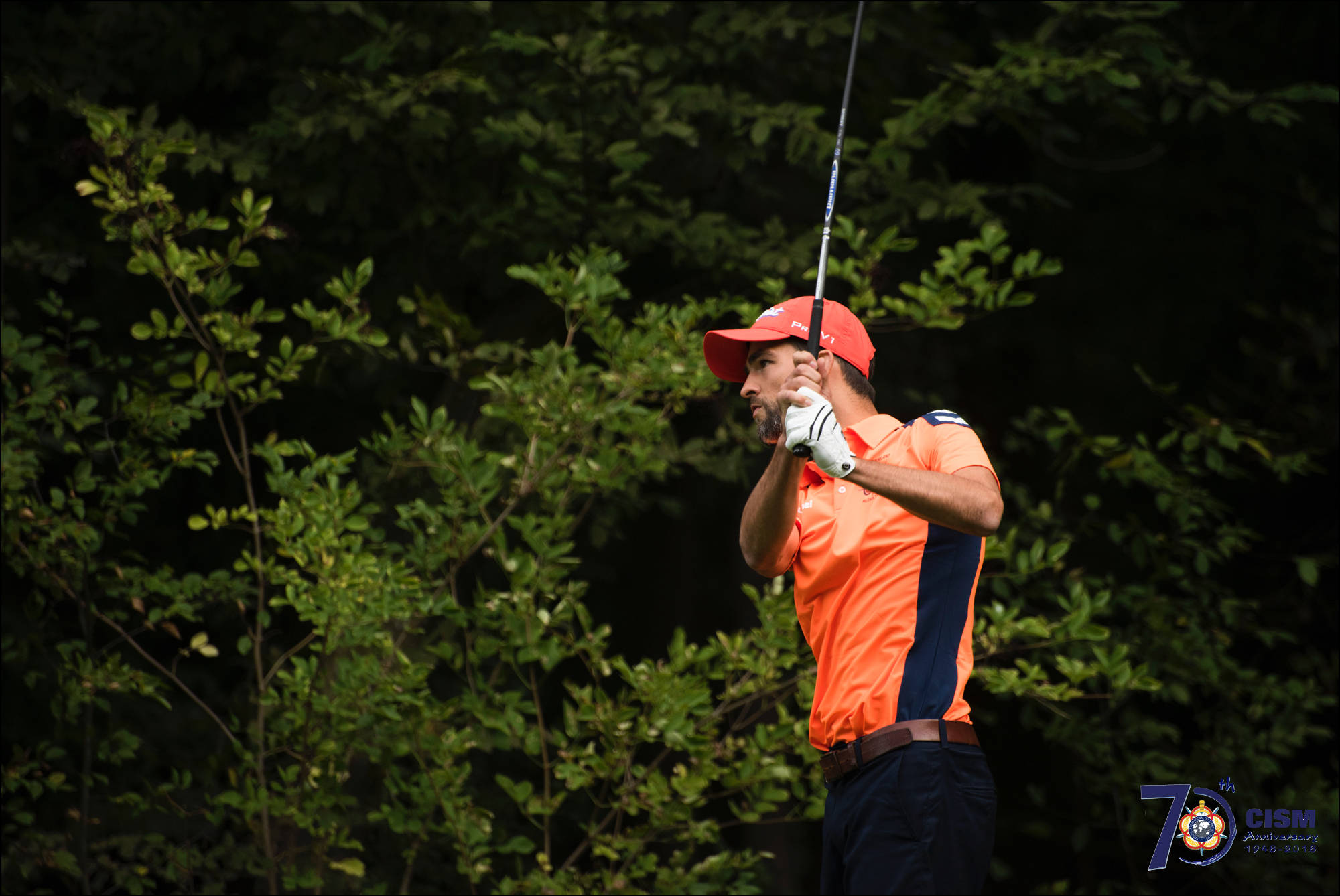 More information on the OC FACEBOOK PAGE.
All the pictures of the event are available on the CISM FLICKR ACCOUNT!
(Source: CISM Media and Communication Department)
(Pictures: Mr. Maxime Morlet, CISM Media and Communication Assistant & Photographer)