12th WMC Golf - Münster (GER) - Day 4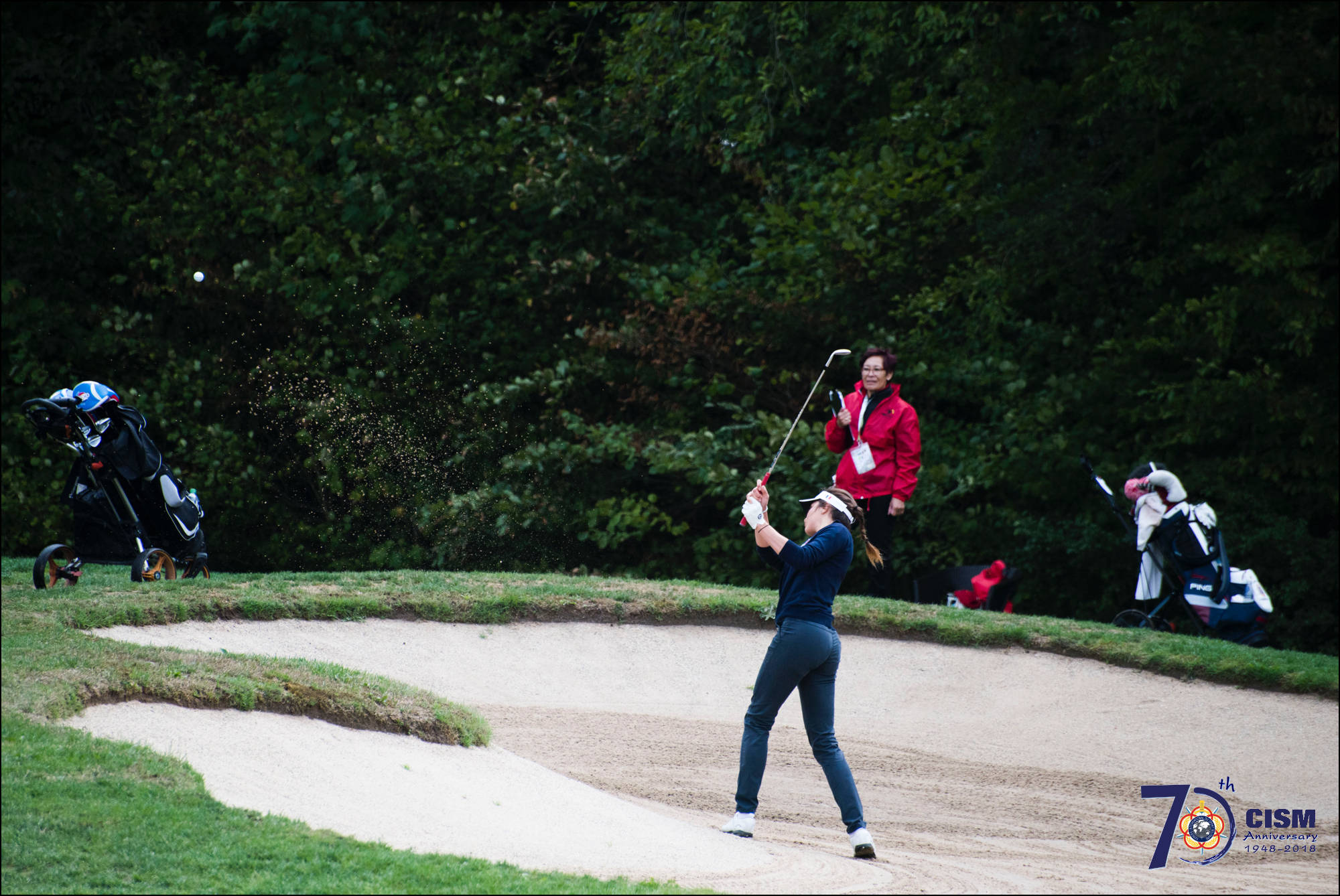 MÜNSTER (GER) – The French golfer Anyssia Herbaut achieved another masterpiece yesterday during the third round of the 12th WMC Golf and is on her royal way to the world military title.
Herbaut achieved 4 birdies yesterday and even strengthen her leadership position. With one round left and a total score of 211 and 5-under-par, Herbaut now has a 16-shots lead on the US golfer Linda Jeffery (227, +11). Nicole Johnson (USA, 244, +24) lost her third place yesterday as she scored 81 in the third round. With a score of 76, her teammate Laurel Gill (240, +24) took the provisional third place. The battle for the bronze medal between the two Americans will be quite interesting tomorrow.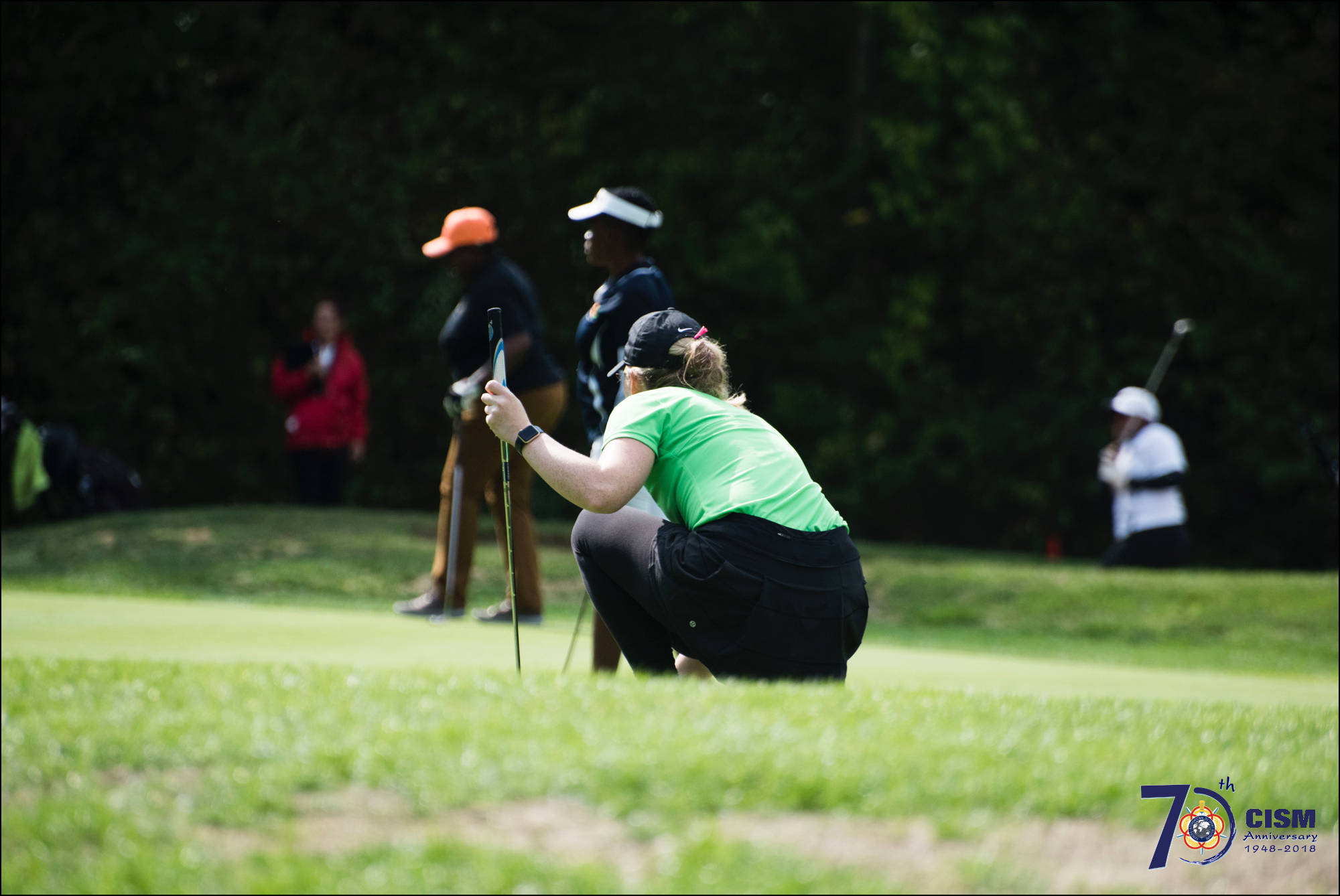 The female team ranking didn't change after yesterday's individual results as USA is still on the first place, followed by France and the Netherlands.
The third round of the male competition was also suspenseful yesterday. The Germans Nick Bachem, Timo Vahlenkamp and Jannik De Bruyn both scored 69 yesterday and the provisional ranking didn't change as Nick Bachem (205) is currently ranked first, Timo Vahlenkamp (206) second and Jannik De Bruyn (207) third. Sebastian Kannler (GER) scored 70 yesterday and is now ranked fourth with a total score of 208. The last round will be very tense as the four German golfers can still claim the gold medal.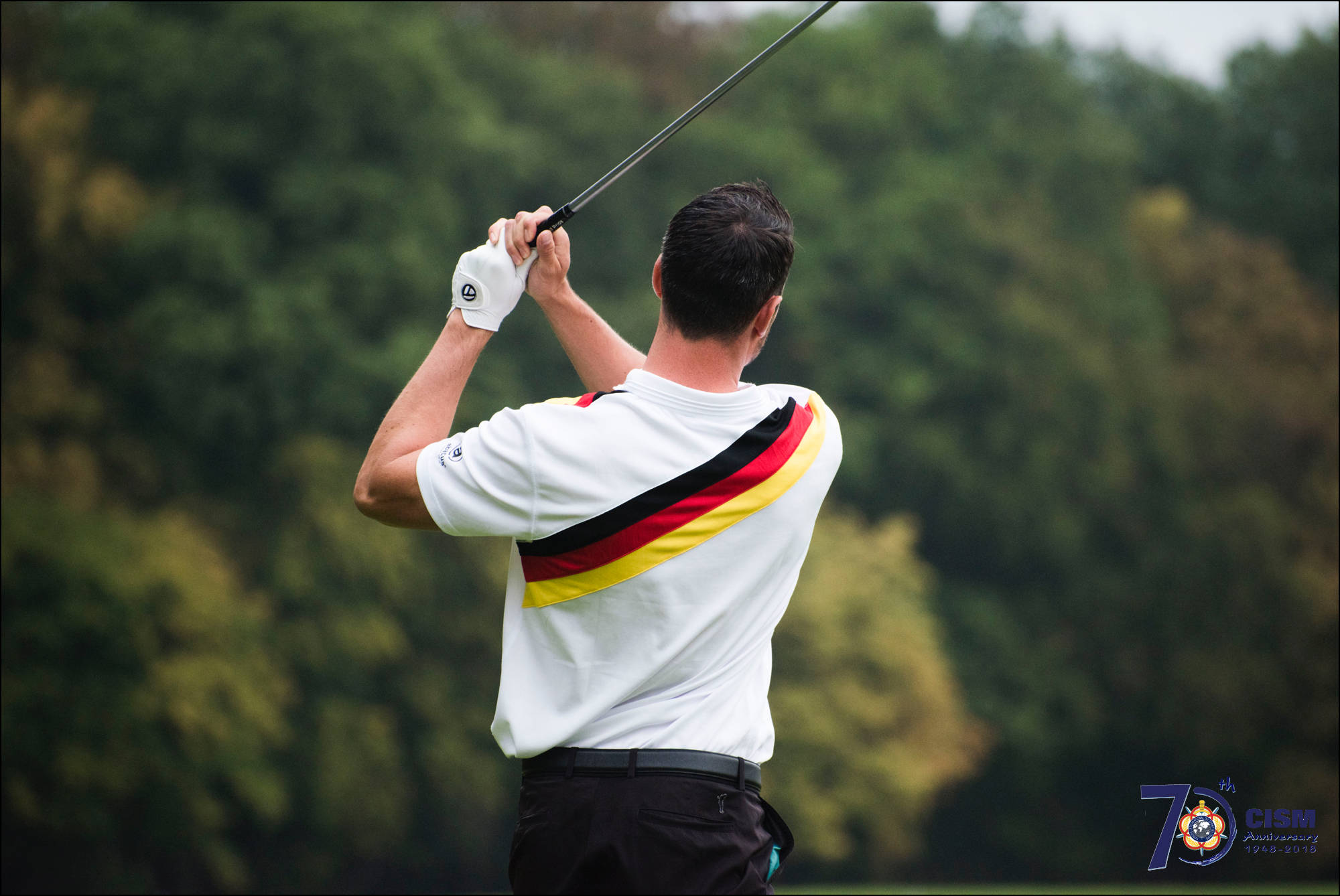 The seniors ranking changed yesterday as Tom Cameron (CAN, 223) is now leading the competition together with Frédéric Alba (FRA, 223) while the former leader Sterling Swansburg (CAN, 224) is now ranked third.
See you today for the last and fourth round of the 12th WMC Golf on the Münster-Tinnen golf course!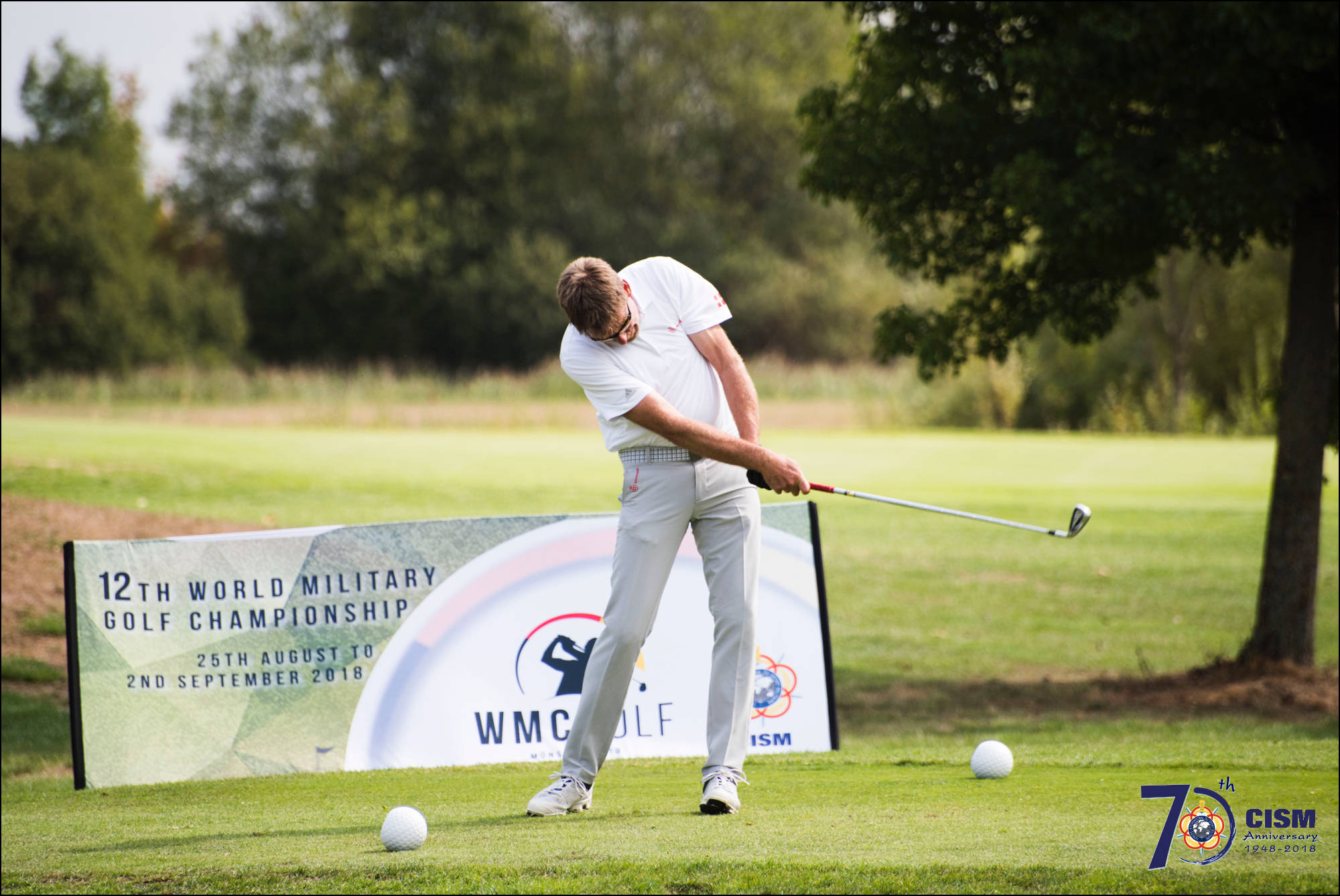 More information on the OC FACEBOOK PAGE.
All the pictures of the event are available on the CISM FLICKR ACCOUNT.
(Source: CISM Media and Communication Department)
(Pictures: Mr. Maxime Morlet, CISM Media and Communication Assistant & Photographer)