CISM mourns the loss of Sergeant Malika Lahmar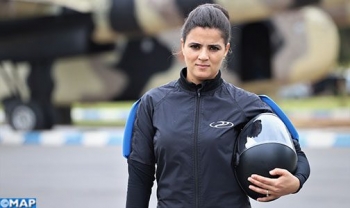 BRUSSELS (BEL) - It is with great sadness that the CISM family learned of the death of Sergeant Malika Lahmar, a member of the Parachute Infantry Brigade of the Royal Moroccan Armed Forces since 2009.
Sergeant Lahmar accidentally passed away during training in preparation for her participation in an international competition when her parachute failed to open during a training jump.
Once she was certified as a parachutist and free jumper, the young woman from Tifelt joined the Moroccan women's national military team, with whom she won numerous titles, before joining the Royal Armed Forces Parachute Corps in 2009.
Sergeant Lahmar was a member of the gold medal team of parachutists at the 2019 CISM Military World Summer Games in Wuhan, China, and had been participating annually in the CISM World Military Championships for five years.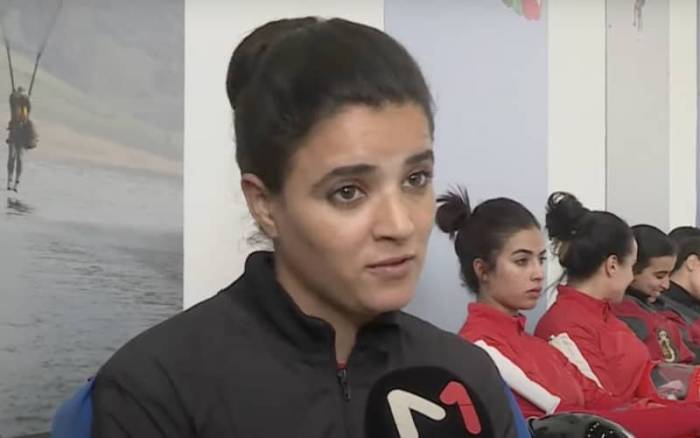 "Taking on the challenge of jumping over 4,000 meters is certainly not easy, especially for a woman," said Malika Lahmar. But, encouraged by her superiors, the woman who had remained attached to her origins, cultivating a passion for local cuisine, had managed to overcome her initial fears by winning at international sporting events.
In an interview with the Moroccan State media in 2020, Sergeant Lahmar expressed his pride in wearing the military uniform of Morocco. She also said she was motivated by the fact of wearing Morocco's colors at the highest-level during world sports events.
On International Women's Day, March 8, 2020, Lahmar paid tribute to women around the world and saluted the achievements of Moroccan women. Lahmar hoped to inspire women with more confidence and ambition to achieve their personal aspirations.
The CISM Family would like to express its sadness and support to the 1st Parachute Infantry Brigade of the Moroccan Armed Forces and to her family and loved ones in this extremely difficult time.
Ms. Lahmar's involvement and talent has made her sport and the Moroccan military sports movement shine high in the sky of excellence. She will forever remain in our thoughts and in history for her courage and dedication.
(Source: CISM Media and Communication Department)