General Piccirillo meets with the Tunisian National Olympic Committee (CNOT)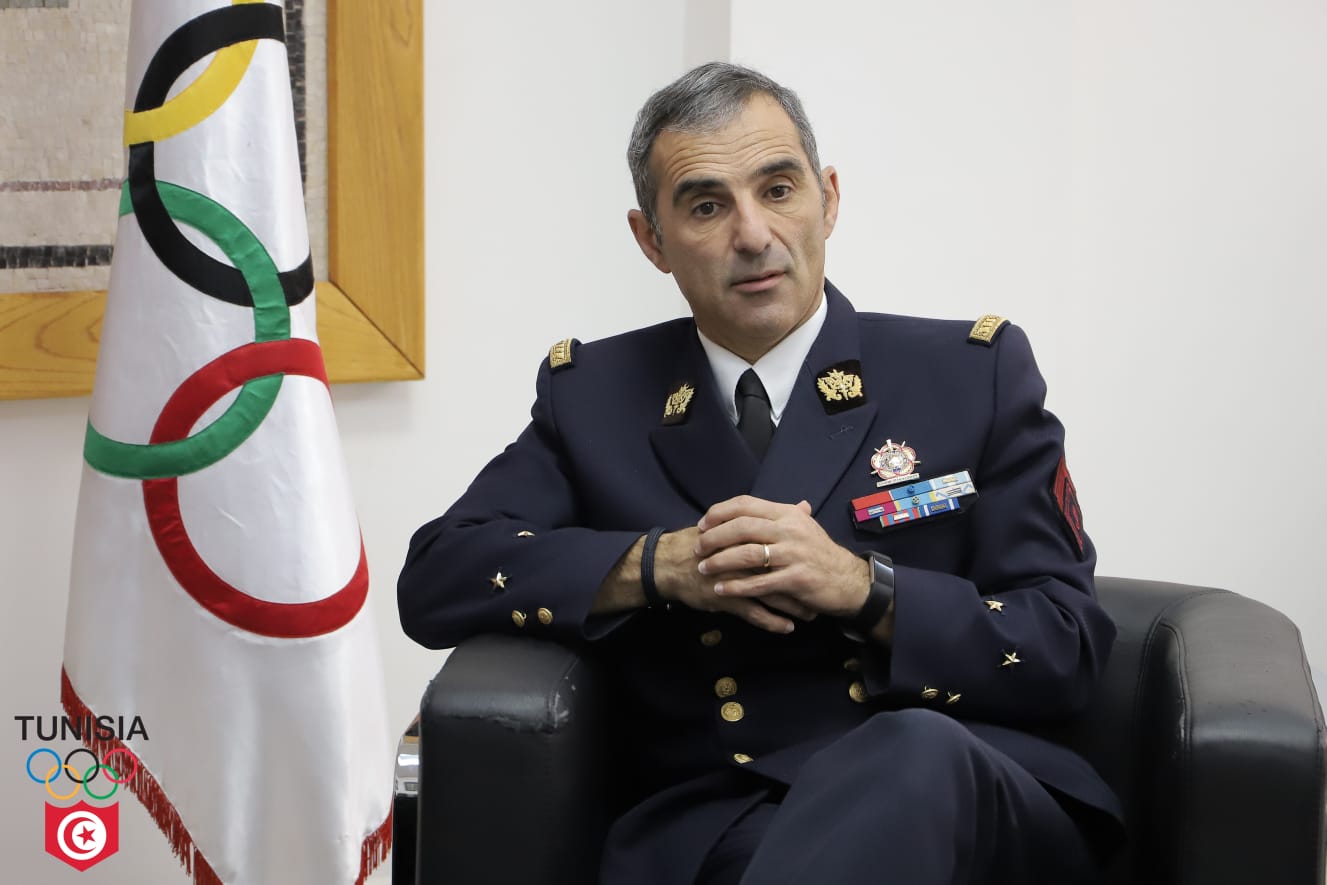 TUNIS (TUN) - As part of his visit to Tunisia, General Hervé Piccirillo, CISM President, met in the morning of Wednesday, January 26 with the President of the Tunisian National Olympic Committee (CNOT), Mr. Mehrez Boussayene.
The meeting focused on the partnership that binds the international sports movement through its two most important institutions in the world, the IOC and CISM, which work for the promotion of sports activity and Olympic values as vectors of friendship, solidarity, and peace.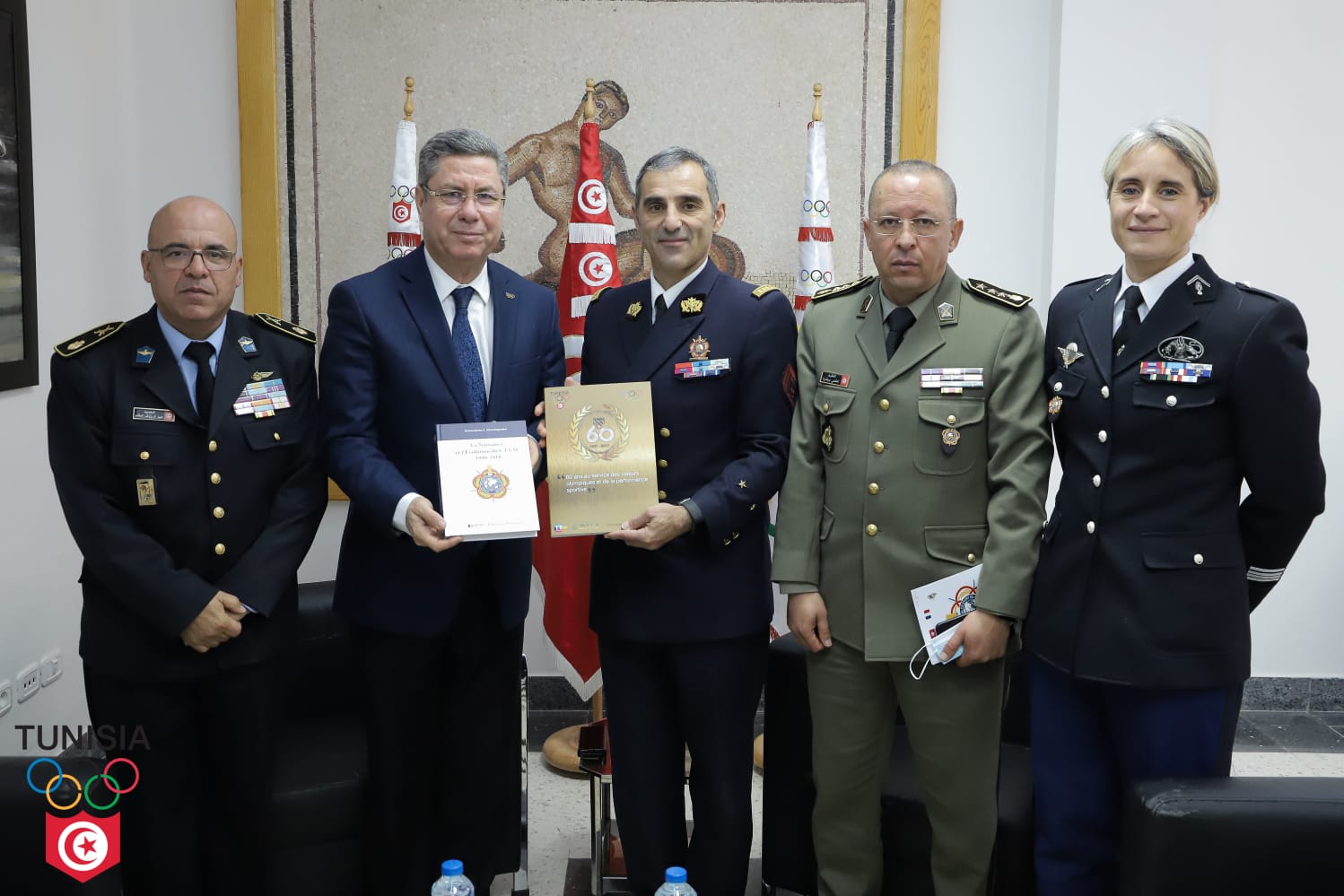 The meeting allowed to evoke the role played by Tunisia since the CISM birth through the performances achieved by the Olympic champion Mohammed Gammoudi, twice military world champion, as well as at the level of the CISM leadership whose Major General Mohammed Salah Mokaddam was President from 1979 to 1986.
The visit of General Piccirillo in Tunisia will strengthen the role of Tunisia through a cooperation program with the Directorate of Physical Education and Military Sport, which, moreover, is part of the lines of action contained in the strategic plan 2022 - 2024 of the CNOT.
The meeting took place in the presence of Major Delphine Viard, Chief of Staff of the CISM President, Colonel Major Adberraouf Mokaddam, Director of Physical Education and Military Sport and Colonel Lotfi Bouguerra, Head of the technical division at the DEPSM.
(Source: Tunisian National Olympic Committee (CNOT) and CISM Media & Communication Department)