The French Champions Army in mission in Tokyo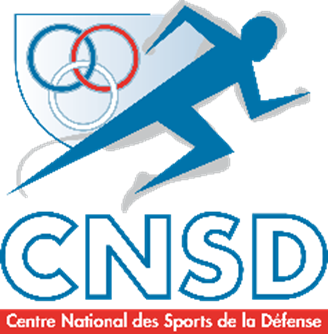 FONTAINEBLEAU (FRA) - The 32nd Summer Olympic Games will be held from 23 July to 8 August 2021 in Tokyo. The event will bring together 11,090 athletes representing 206 nations competing in 46 disciplines.
The French delegation is composed of 378 athletes, including 54 military athletes (24 men and 30 women) who are part of the Army of Champions. They will participate in 15 disciplines.
With an increase of 17 athletes compared to the Rio 2016 Games, the rate of participation of high-level sportsmen and women from Defence is unprecedented: they represent 14.3% of the French delegation!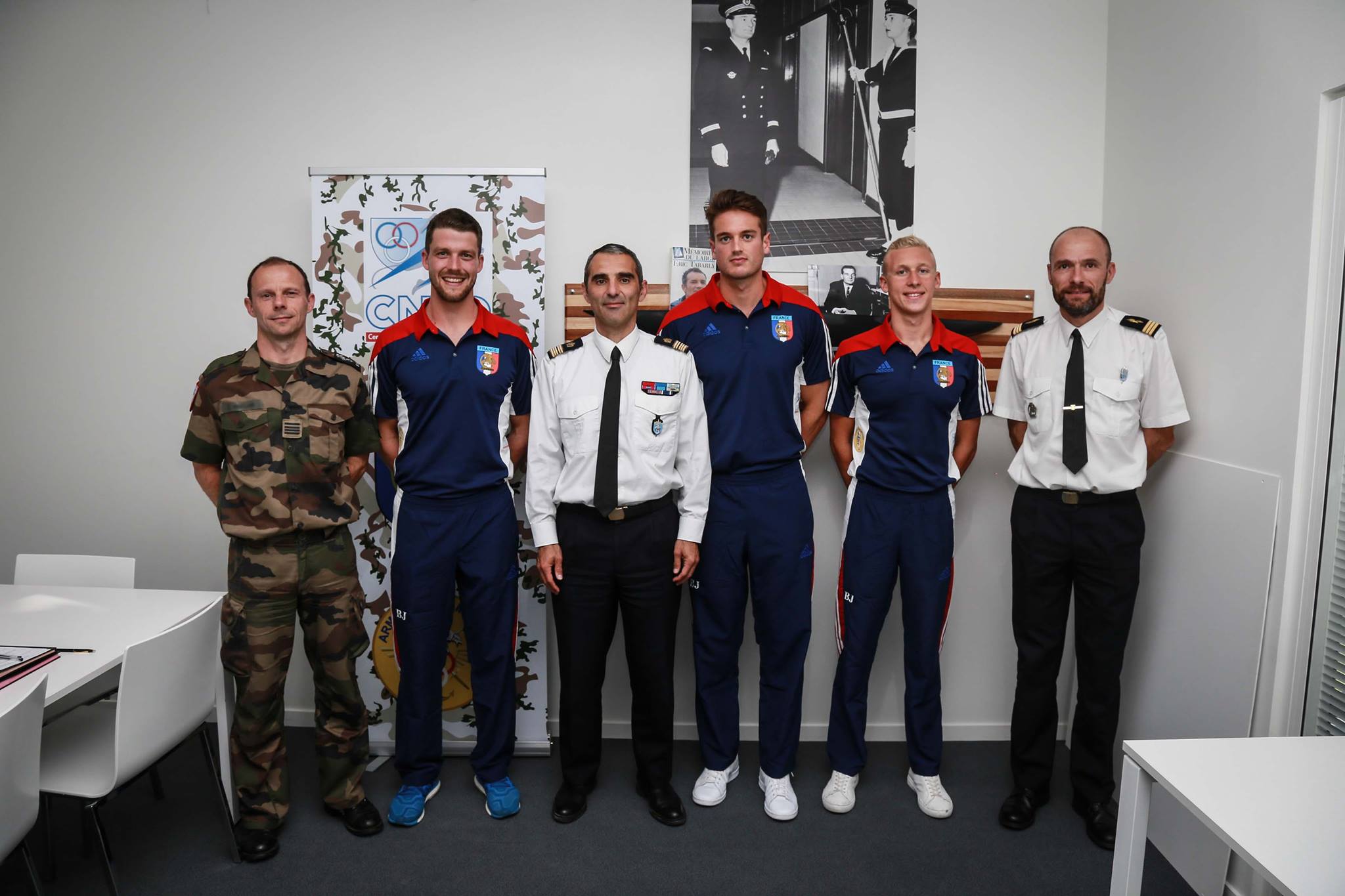 Seaman Jérémie Mion (sailing - 470), CISM President Colonel Hervé Piccirillo, Seaman Hugo Boucheron (rowing - double sculls), Seaman Marc-Antoine Olivier (swimming - open water).
At the 2016 Rio Olympics, the armed forces made a significant contribution to the French medal count, winning 29% of the medals.
To lead the French delegation, the French National Olympic and Sports Committee (CNOSF) has appointed gymnast Samir Aït-Saïd and Warrant Officer (L) Clarisse Agbegnenou, from the Army of Champions, five-time world judo champion, as flag bearers.
The opening ceremony will take place on Friday 23 July from 1pm (French time). The first members of the Army of Champions will compete on Friday 23 July in rowing and archery, starting at 2:00 am (French time).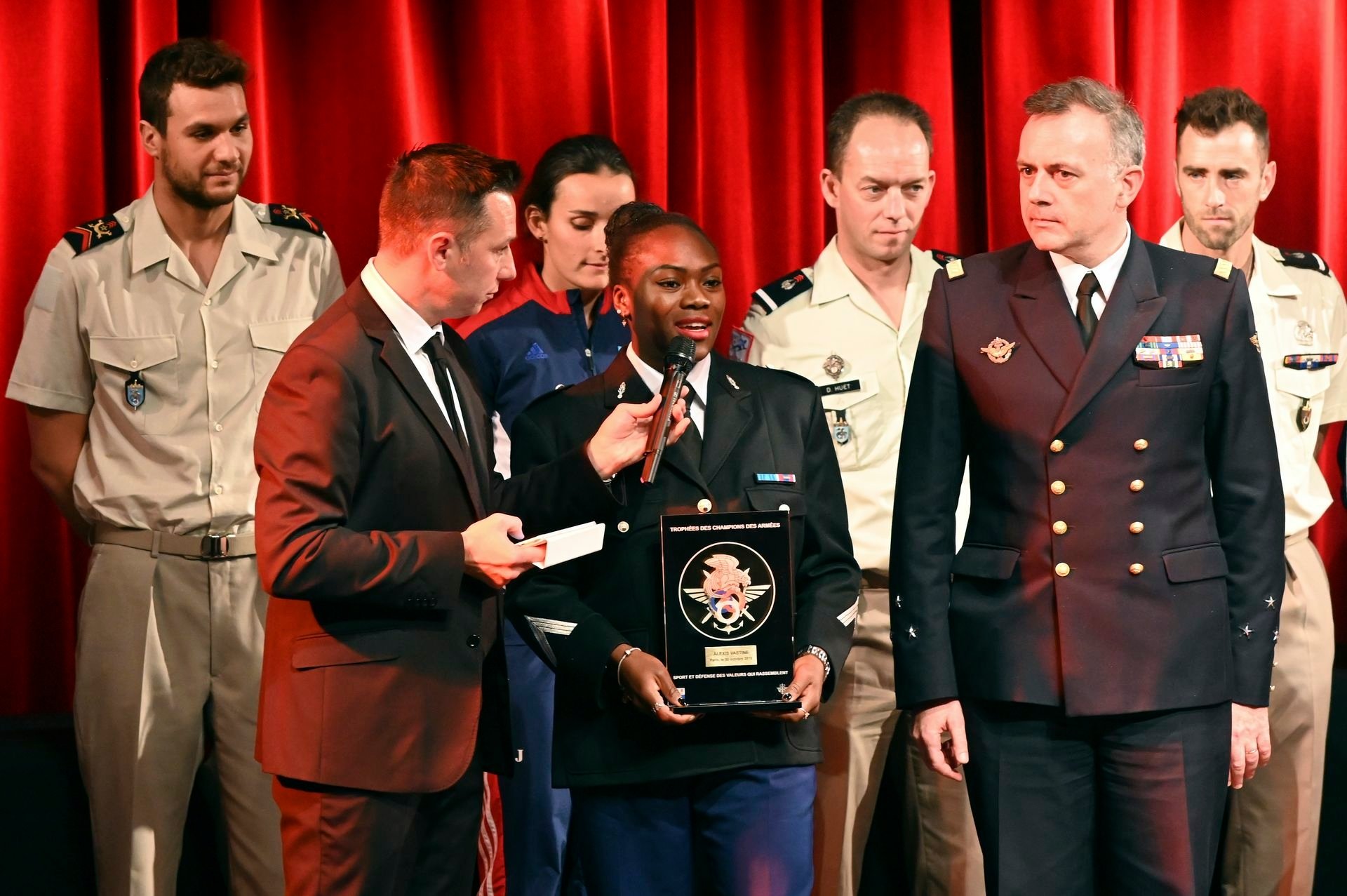 20 athletes from the Army of Champions will join the French delegation for the 16th edition of the Paralympic Games which will take place in Tokyo from 24 August to 5 September.
For more information about the Army of Champions, download the press kit here.
(Source: Sylvie Anoto, Centre National des Sports de la Défense)