The 41st World Military Judo is about to start in Santo Domingo, Dominican Republic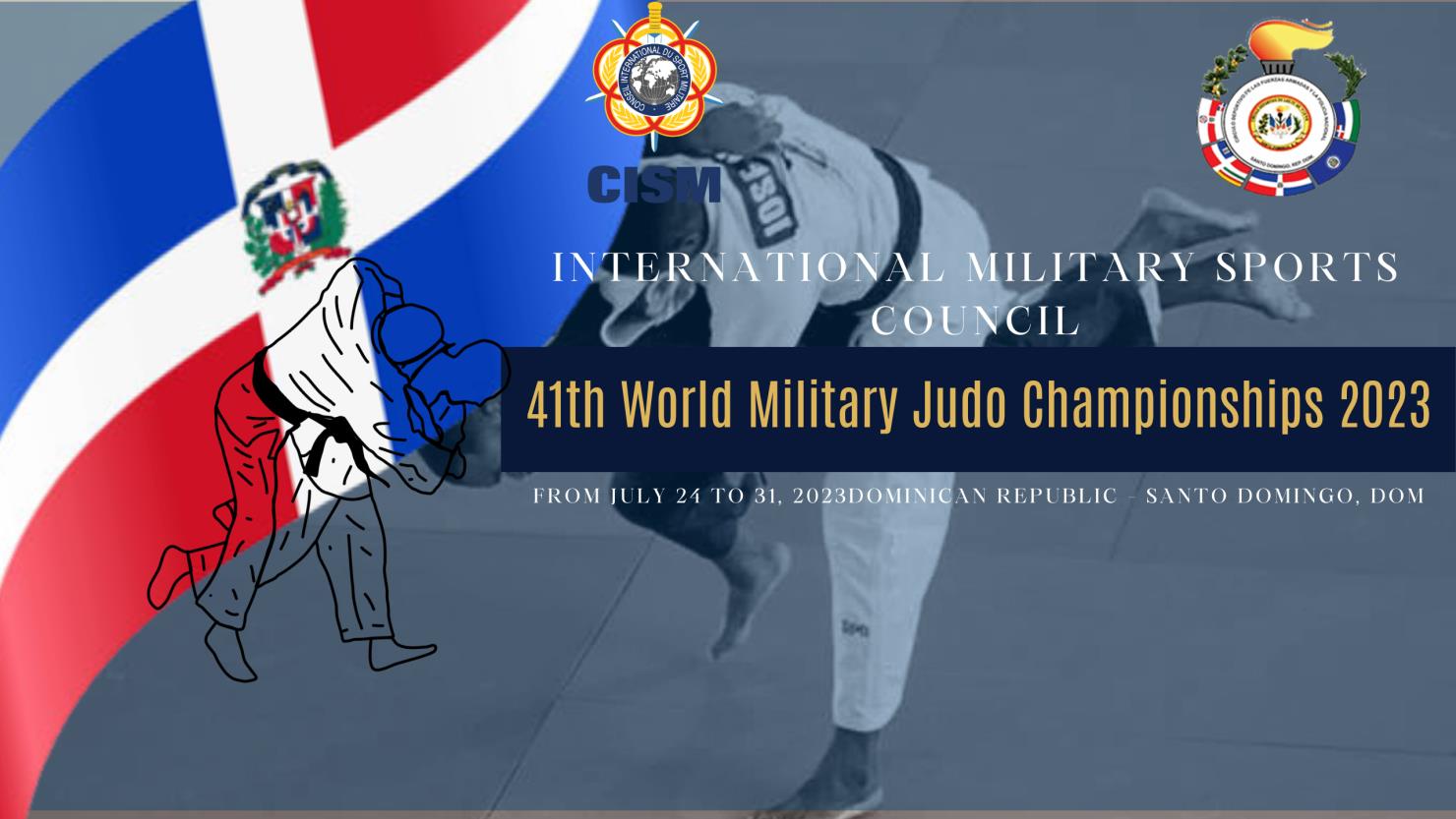 SANTO DOMINGO (DOM) - The Armed Forces and National Police Sports Council of the Dominican Republic, under the auspices of the International Military Sports Council, cordially invites you to attend the 41st edition of the World Military Judo Championship.
This prestigious international event will take place at the Volleyball Pavilion in the Juan Pablo Duarte Olympic Center from July 24 to 31 and will unite over 350 athletes representing more than 30 countries.
The championship is open to the public, and admission is free.
We eagerly await your presence!
(Source: Dominican Republic Delegation to CISM)