2nd WMC Climbing – Koper (SLO) – Opening Ceremony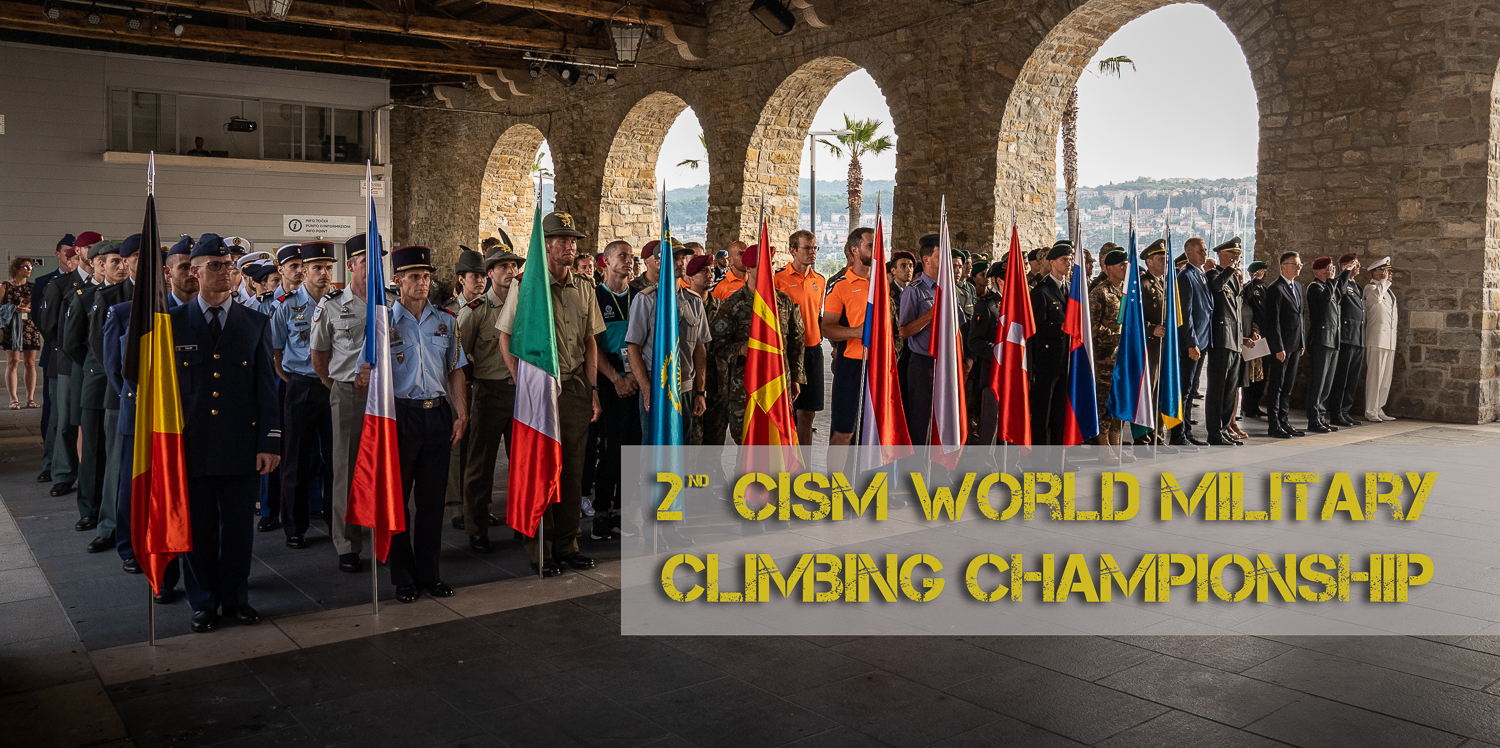 KOPER (SLO) - The grand opening of the 2nd World Military Climbing Championship was held yesterday in Koper with great solemnity. The event was meticulously organized by the Slovenian Armed Forces, operating under the CISM auspices. The event was attended by a number of high-ranking authorities, including Member of the BoD and Official CISM Representative of the event Major Jan-Henrik Back, Minister of Defense of Slovenia Mr. Marjan Šarec, Forces Commander GM Roman Urbanc, Mayor's Deputy of Koper Jasna Softic, the Chiefs of Mission of the participating nations and international and national authorities.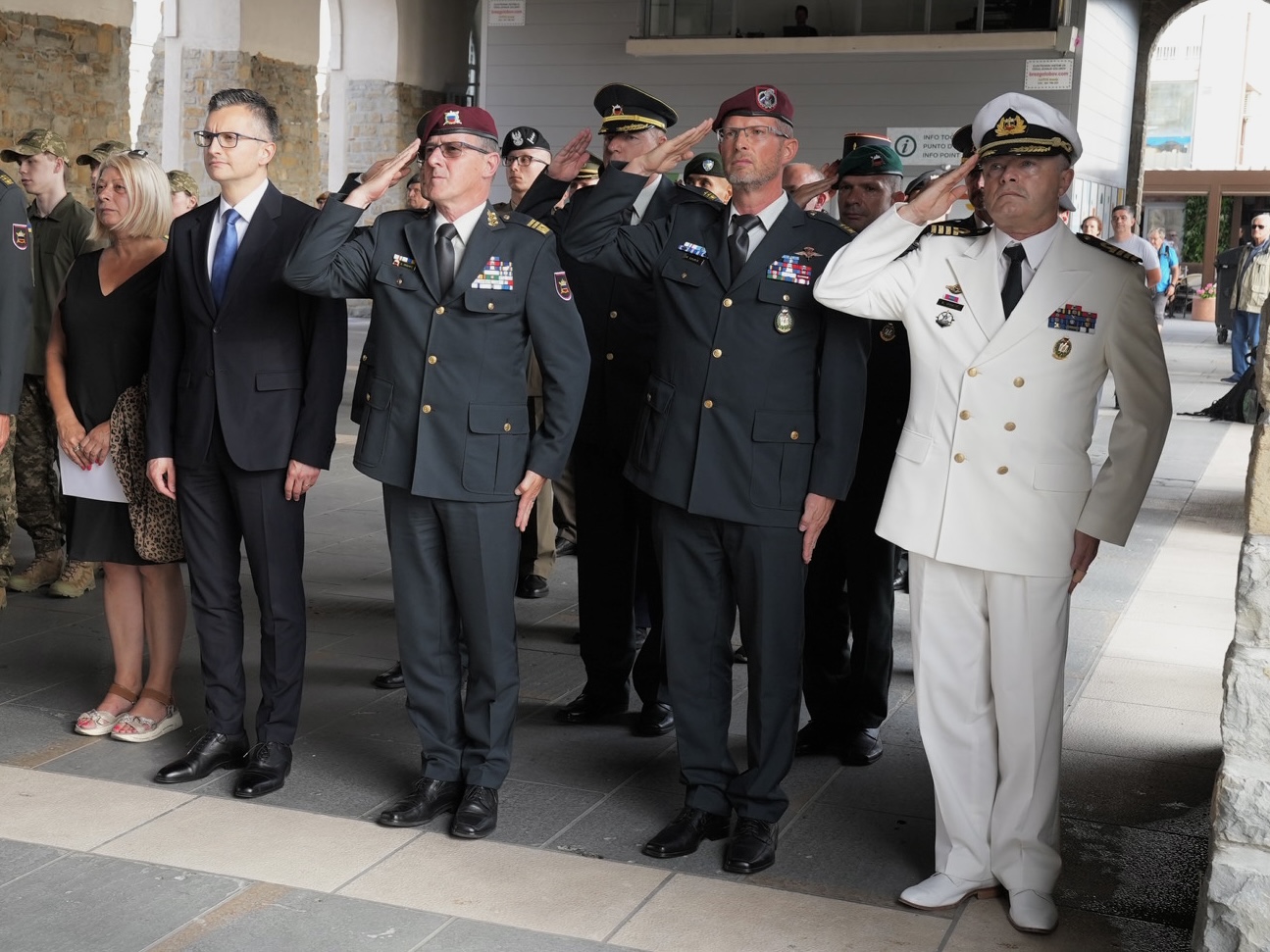 Minister of Defense, Marjan Šarec, delivered an impactful address during the ceremony: "Slovenia celebrated its 30th anniversary last year, marking three decades of fruitful cooperation with CISM. Throughout this period, athletes from the Slovenian Armed Forces have actively participated in numerous competitions. In the Slovenian Armed Forces, great importance is placed on maintaining excellent physical fitness. This is essential to ensure that the army remains prepared to respond promptly and effectively in any situation, be it during exercises, training, or providing assistance to citizens in times of natural disasters. By prioritizing physical fitness, the combat readiness of the armed forces is strengthened. Sport serves as a platform for us to confront both professional and personal challenges, and engaging in sporting competitions serves as an additional source of motivation. The achievements and exceptional results attained through sports bring us all a sense of pride and accomplishment. "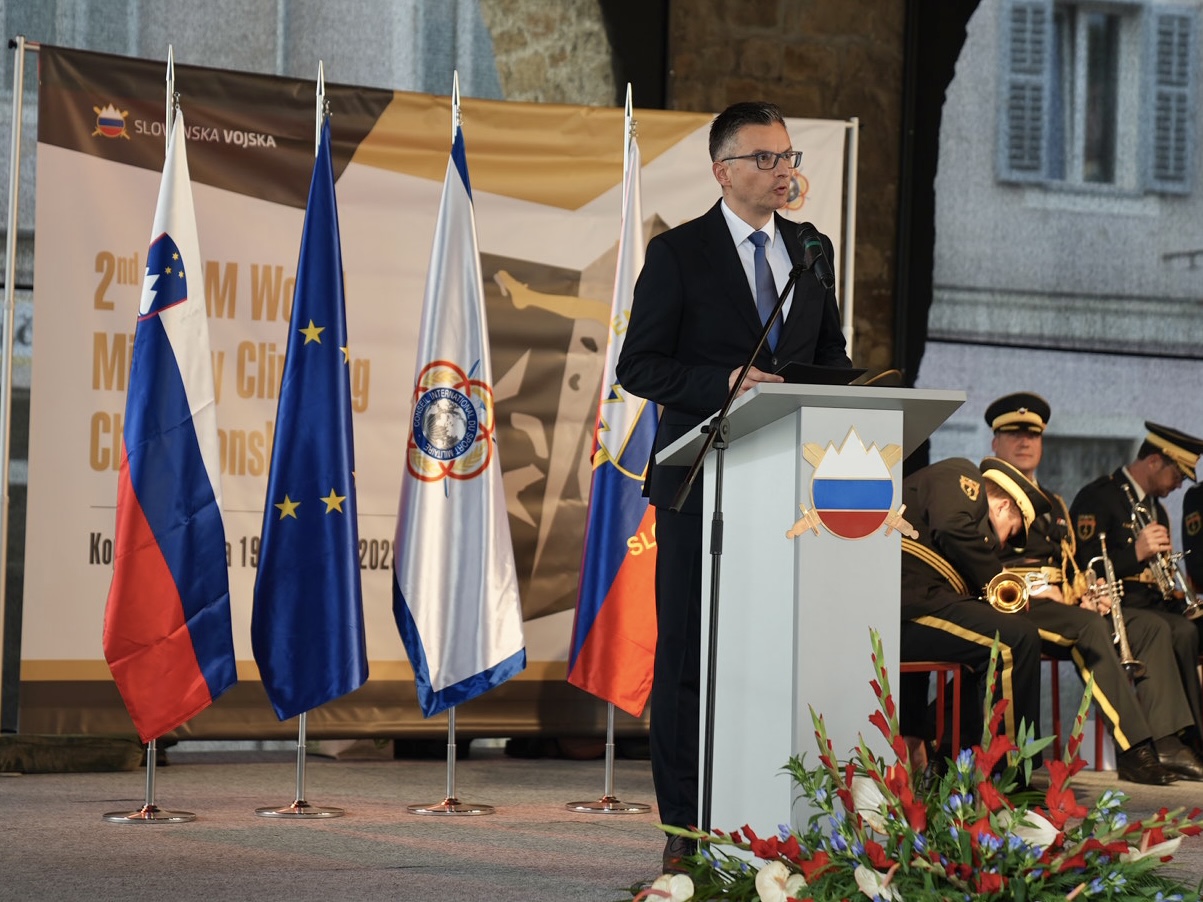 He also added: "Sport serves as a strong foundation for nurturing essential values, such as friendship, courage, and cooperation. In today's society, these values are often in short supply. The essence of sports lies in instilling qualities like fighting spirit, aiding teammates, conquering obstacles, and persisting in the face of adversity. These attributes acquired through sports can prove invaluable in navigating the numerous challenges life presents. Moreover, these very values are also synonymous with the military profession. The World Military Championships harmoniously blend the principles of fair play and the indomitable spirit of the military. Together, they form a formidable alliance that holds the potential for great success."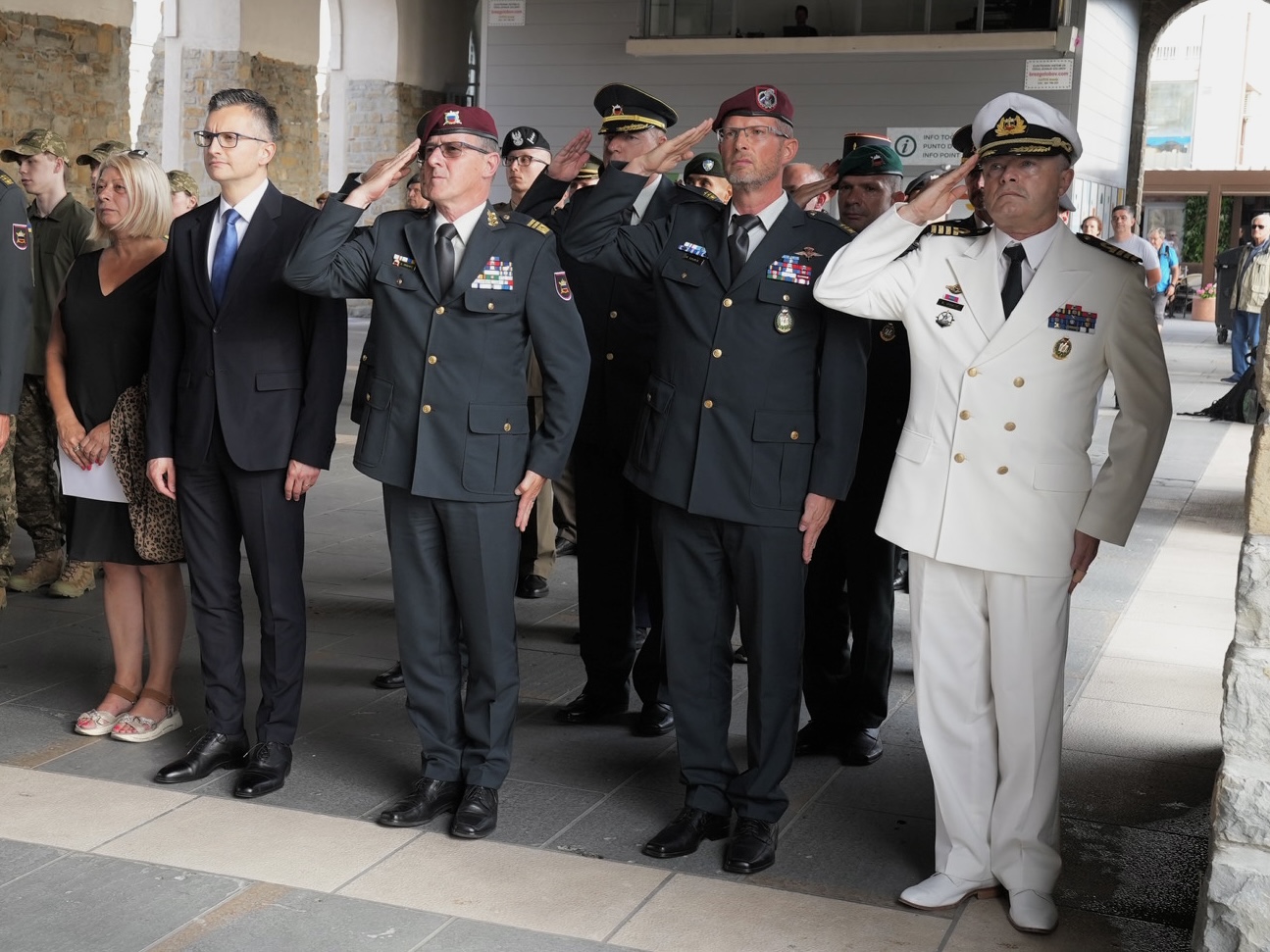 Member of the BoD and Official CISM Representative of the event Major Jan-Henrik Back also took the floor during the Opening Ceremony: "I am delighted to extend a warm welcome to all of you in the beautiful region of Istria, specifically the charming town of Koper. It brings me immense pleasure to have the opportunity to address the dedicated individuals on their mission from across the globe. The successful realization of this event would not have been possible without the unwavering determination of Major General Roman Urbanč, to whom we extend our heartfelt gratitude. I would also like to express my sincere appreciation to Lieutenant Colonel Jure Velepec and his team for their commendable efforts. It is important to acknowledge the invaluable support received from the Slovenian National Climbing Federation and the town of Koper, without which this championship would not have come to fruition."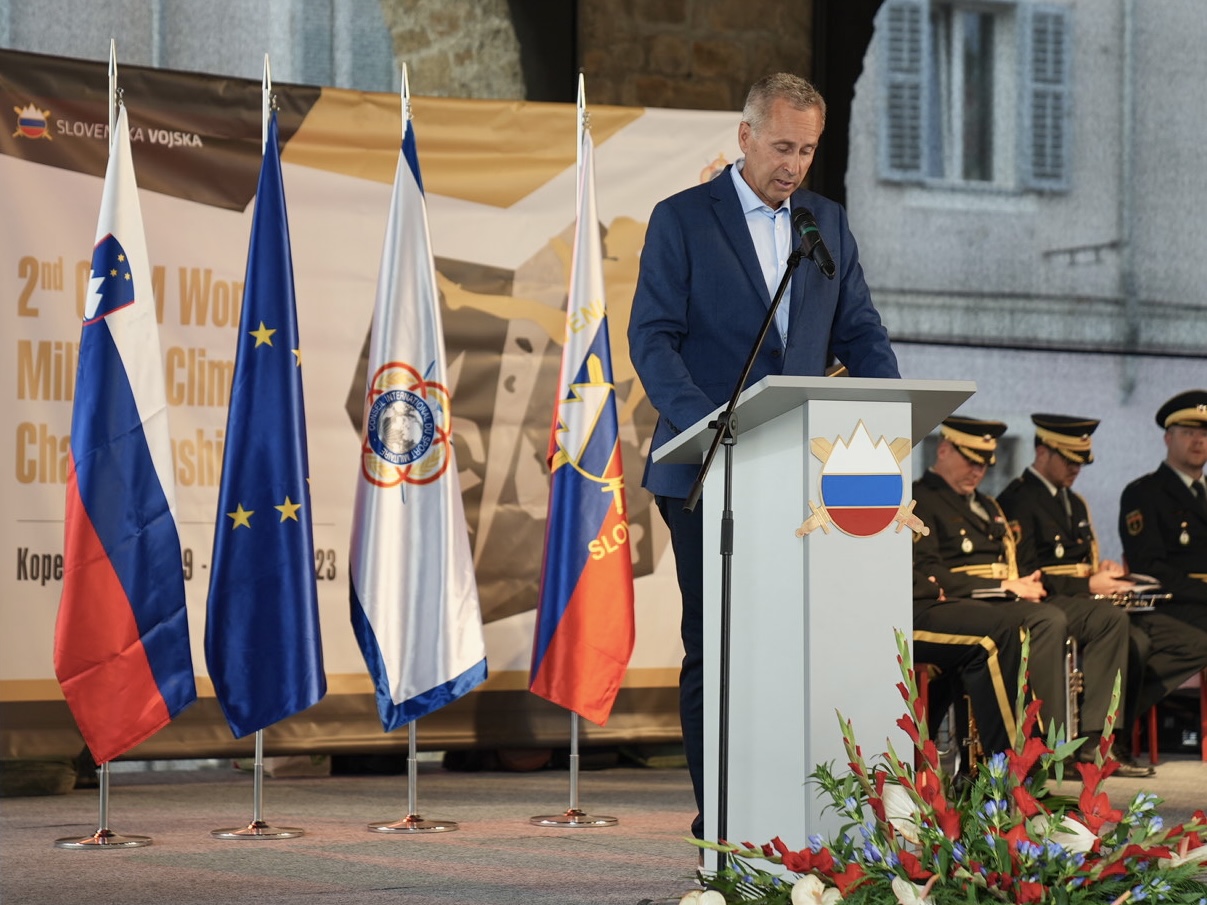 Moreover, he extended a warm welcome to all the athletes present here today: "The true significance of military sports lies in its contribution to the growing importance of multinational military cooperation in fostering global peace and security. It is also crucial to highlight Slovenia's rich traditions within CISM. Slovenia has consistently played a significant role in providing opportunities for CISM to achieve its objectives, and continues to do so."

From June 19th to 24th, a gathering of over 100 participants from 12 nations will engage in intense competition across all three disciplines of sport climbing: difficulty, speed, and bouldering. Both men and women will showcase their exceptional abilities in these categories. The best Slovenian sport climbers, who are members of the esteemed Sports Unit, have been chosen to proudly represent their country. Among them are Janja Garnbret, Mia Krampl, Vita Lukan, Katja Debevec, Mina Markovič, Luka Potočar, Anže Peharc, and Igor Primc from the esteemed 15th Air Force Regiment.

(Source: Slovenian Delegation to CISM)