54th WMC Sailing – Piraeus (GRE) – Competition Day 1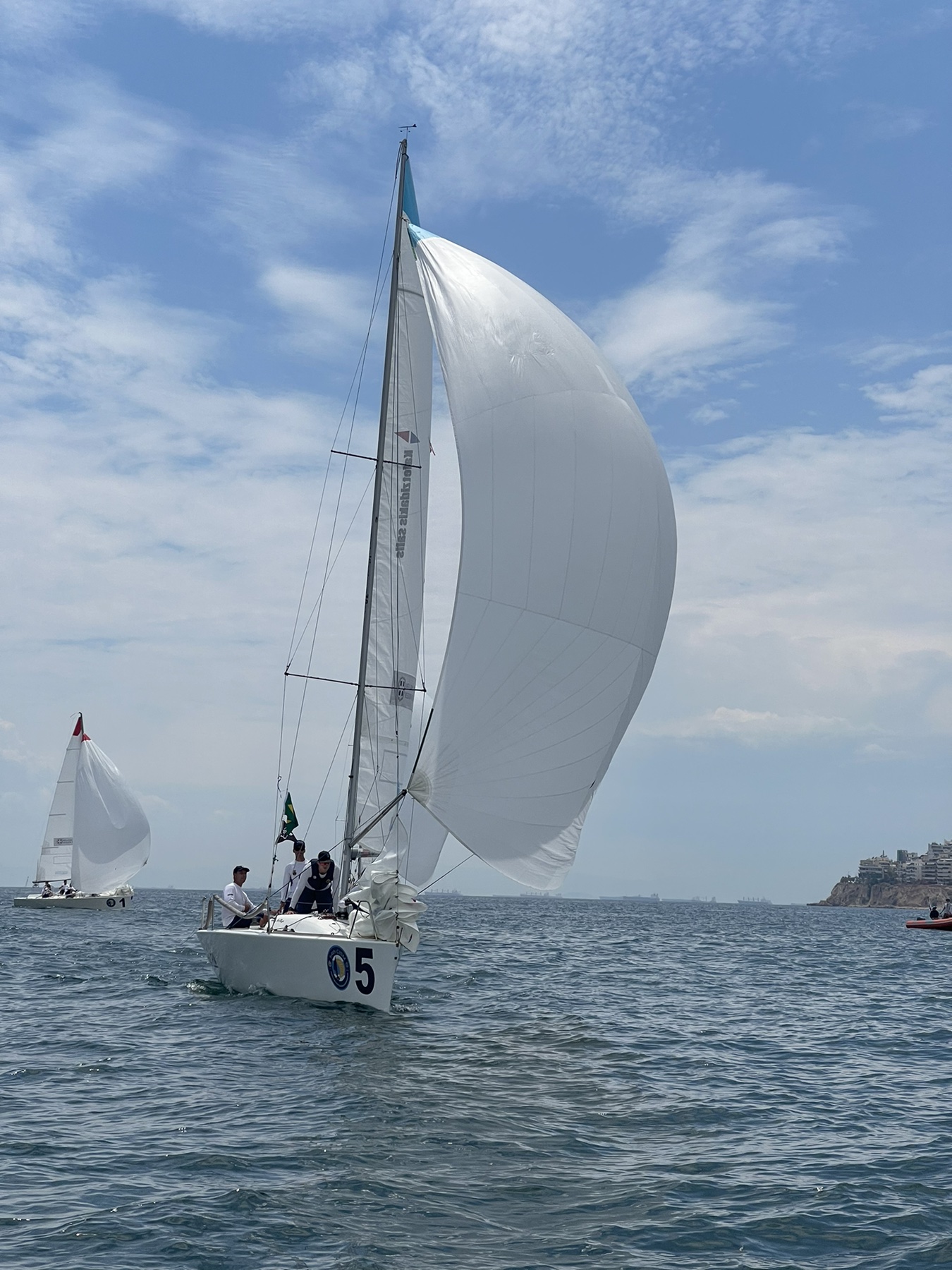 CISM World Military Sailing Championship Begins its 54th Edition

PIRAEUS (GRE) - On Saturday, June 10, 2023, the 54th CISM World Military Sailing Championship commenced with the start of five thrilling sailing races.

The Greek team made an impressive entrance into the Championship, securing a victory in the first race (R1-1) and finishing third in the third race (R3-3), where the Ukrainian team claimed the top spot (R3-1). The Brazilian team showcased their skills by winning the second (R2-1) and fourth races (R4-1), while the Spanish team emerged victorious in the fifth race (R5-1).

Below is the ranking of the teams after the completion of the races on the first day of the Championship: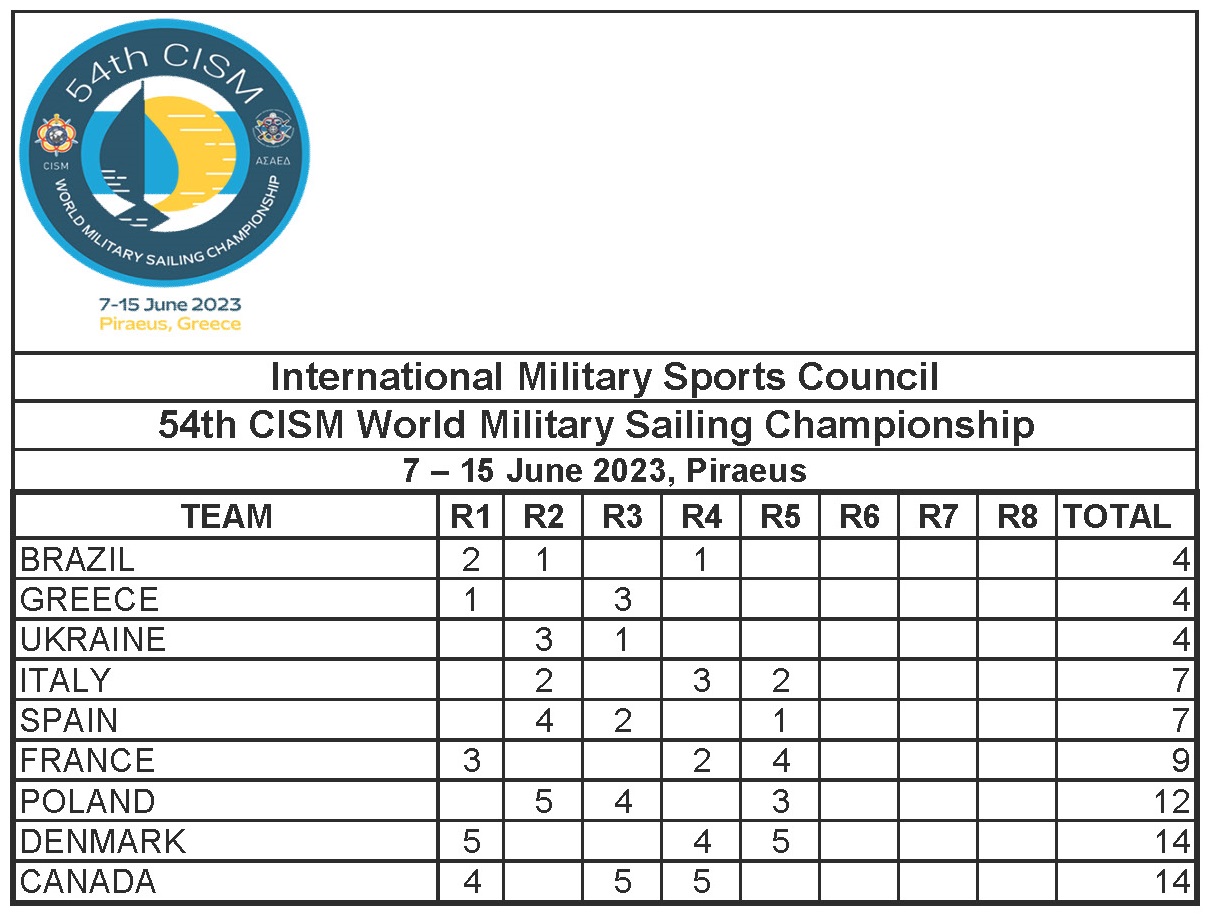 At the conclusion of the first day's races, Sgt Tiago Loch Quevedo, a crew member of the Brazilian team, expressed his satisfaction with the exceptional organization, the high level of competition, and the tough battles between participating countries.

Major Emilia Tsoulfa, the Olympic gold medalist from Athens 2004 and a member of the Greek team, highlighted the strength of all the participating crews and acknowledged the challenging race conditions that they face. She emphasized the need for her team to perform well in order to secure top positions in the championship.

(Source: Greek Delegation to CISM)