54th WMC Sailing – Piraeus (GRE) – Competition Day 5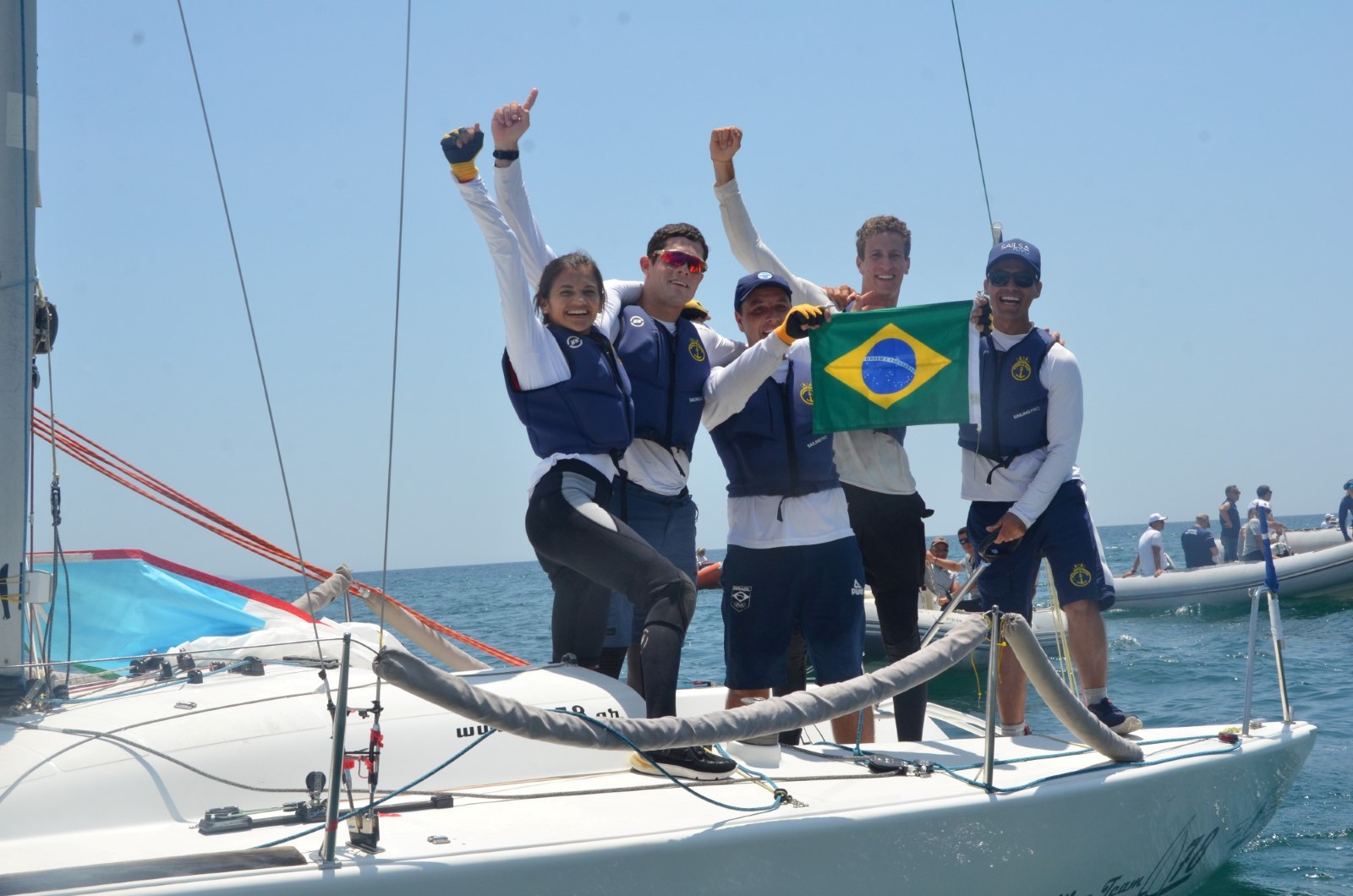 Brazil crowned world military sailing champions in Piraeus !

PIRAEUS (GRE) - The final day of the competition of the 54th WMC Sailing, held on June 14, 2023, in Piraeus, Greece, showcased ideal sailing conditions with a pleasant breeze and sunny skies. The top four teams engaged in a thrilling match racing format, resulting in Brazil facing off against Greece in the grand final, while Italy and France competed in the small final.

In the grand final, the Brazilian team displayed their prowess by securing a flawless 3-0 victory over Greece. Despite the Greek crew's attempts to exert pressure, the Brazilian sailors' experience enabled them to overcome the challenges of the race and clinch a comfortable win.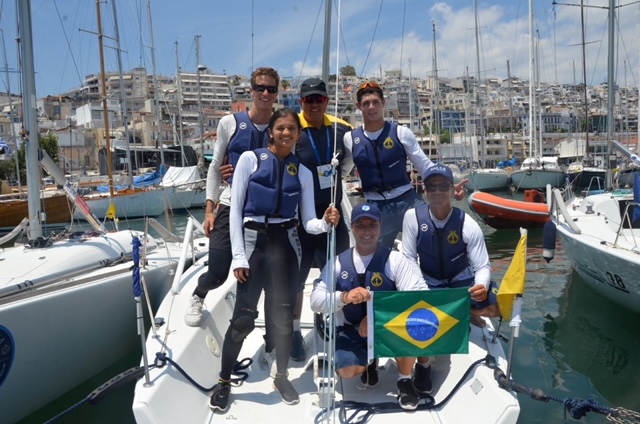 Meanwhile, in the small final, the Italian team demonstrated their superiority over the French team, effortlessly securing a 2-0 victory and claiming the third-place position without encountering any significant obstacles.

Reflecting on the championship's conclusion, Pilot (O) Stelios Sotiriou HN, skipper of the Greek team, expressed his satisfaction with the silver medal. He acknowledged the hard work of his team, who endeavored to provide the Brazilian team with a formidable challenge.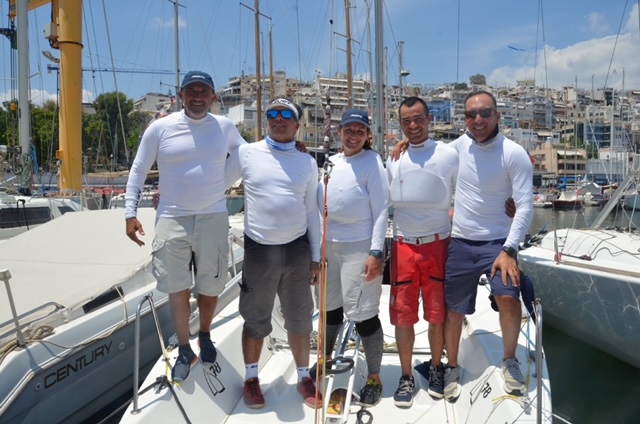 Sergeant Georgia Rodrigues da Silva, a member of Team Brazil's crew, expressed her elation regarding her team's triumph. She commended the exceptional organization of the championship and the high level of competition.

As the curtains closed on the championship, Team Brazil stood atop the podium as the champions, followed by Greece in second place and Italy securing the third-place position.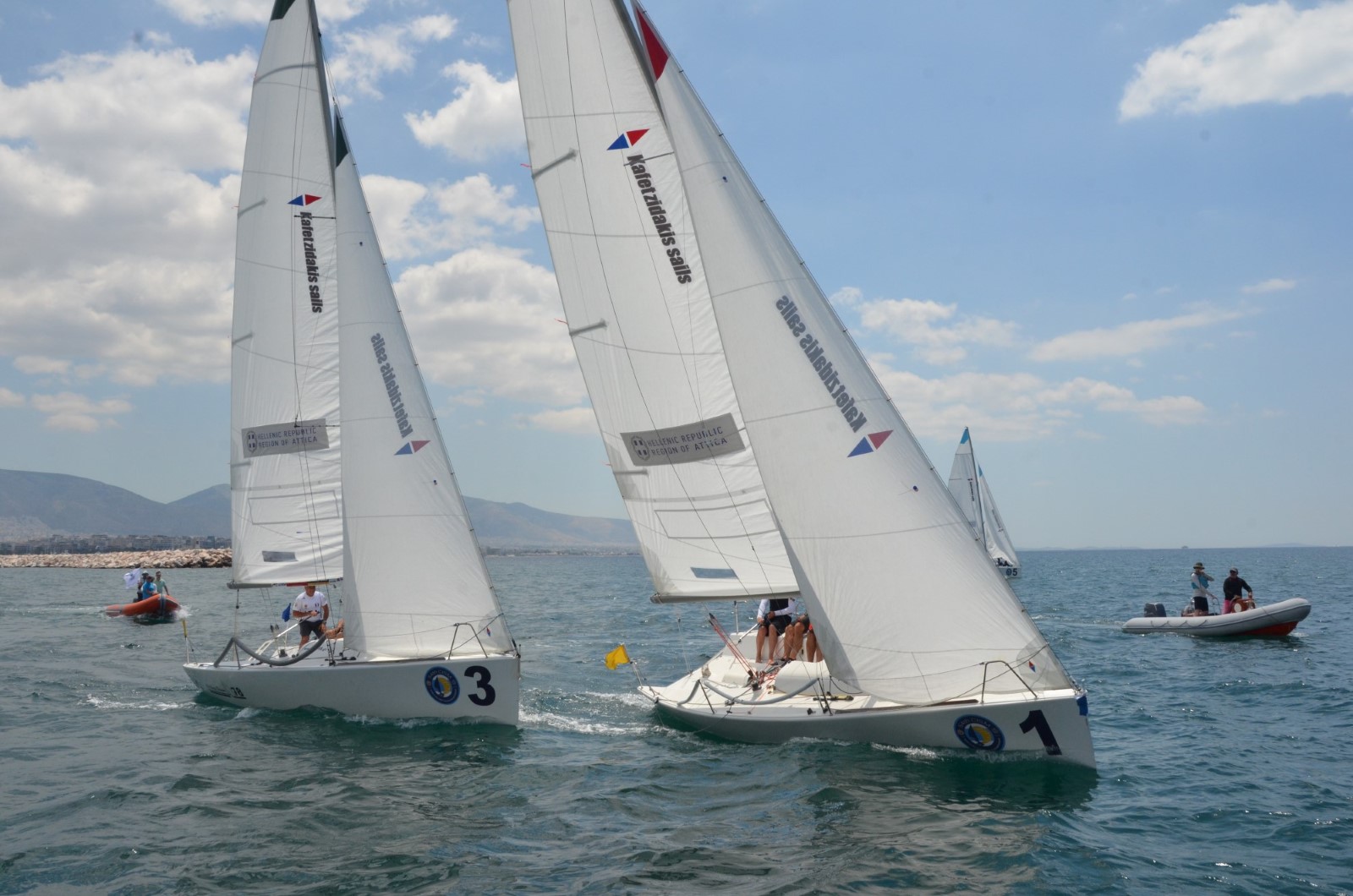 A total of nine teams, representing Brazil, Canada, Denmark, Spain, France, Italy, Poland, Ukraine, and the host country Greece, competed in diverse sailing conditions at "Falirikos Ormos" - Faliron Bay from June 10th to June 14th, 2023.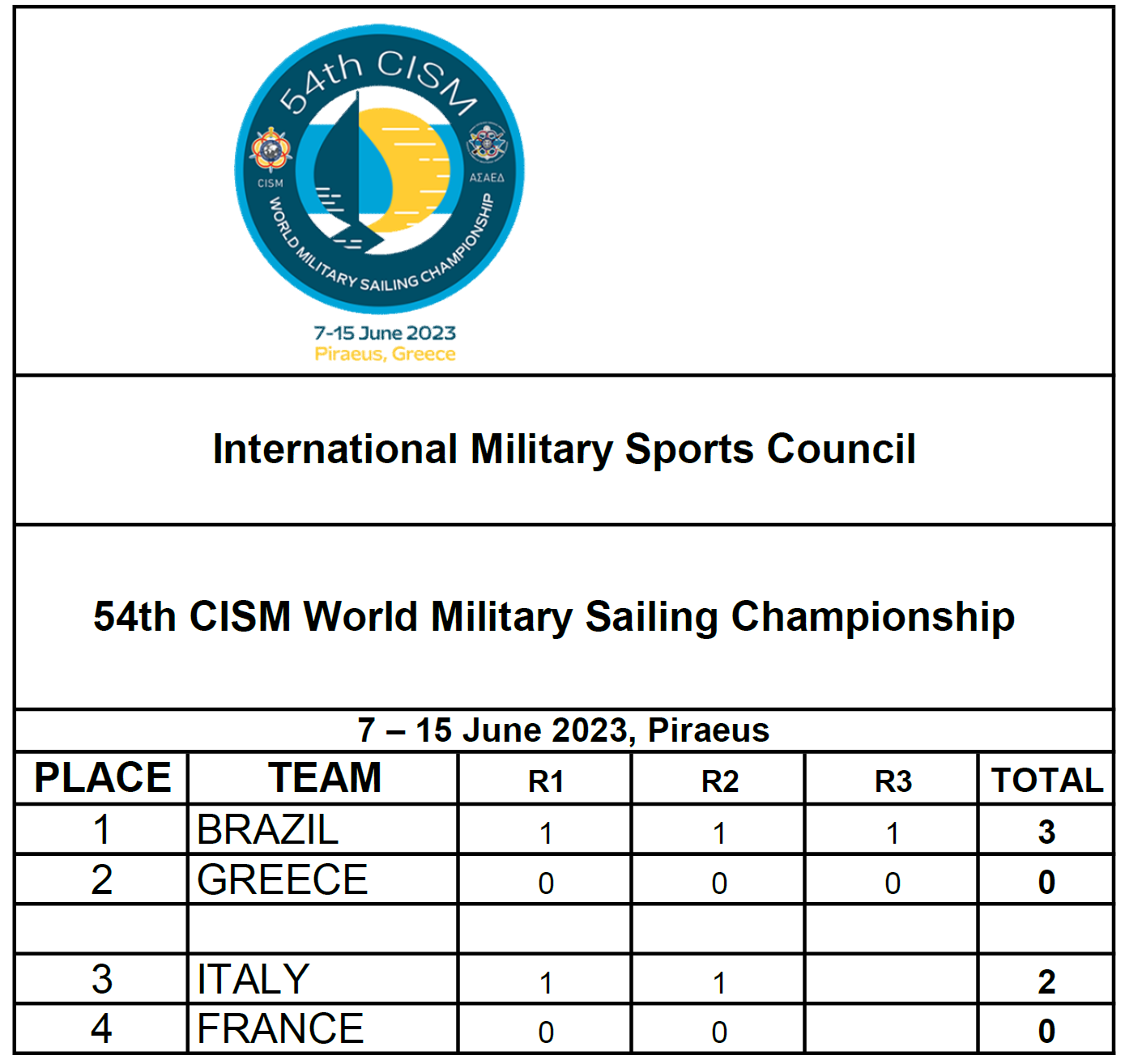 (Source: Greek Delegation to CISM)