Embark on a historic voyage with the Athenian trireme during a guided tour at the Hellenic Maritime Museum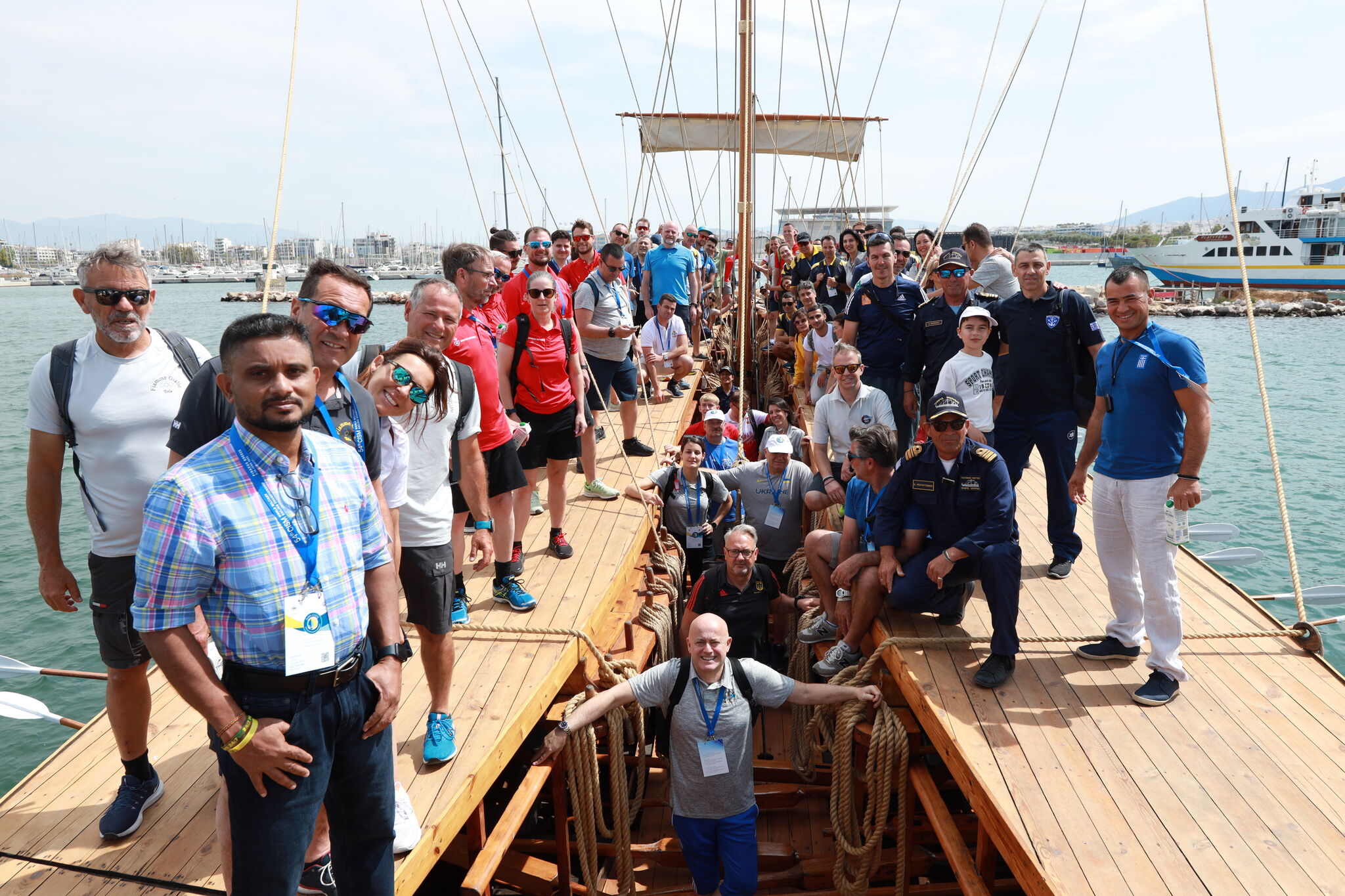 PIRAEUS (GRE) - On Thursday, June 8, 2023, as part of the 54th World Military Sailing Championship, a special rowing tour event took place in Faliron Bay, featuring the Trireme "Olympias" of the Hellenic Navy.

The "Olympias" is a reconstructed ancient Athenian trireme, and this morning's ride was thoroughly enjoyed by all the participating delegations from various countries. It provided the military athletes with a unique opportunity to immerse themselves in Greek Naval History and experience the awe-inspiring sensation of being aboard an Ancient Greek warship, much like the legendary "Argonauts."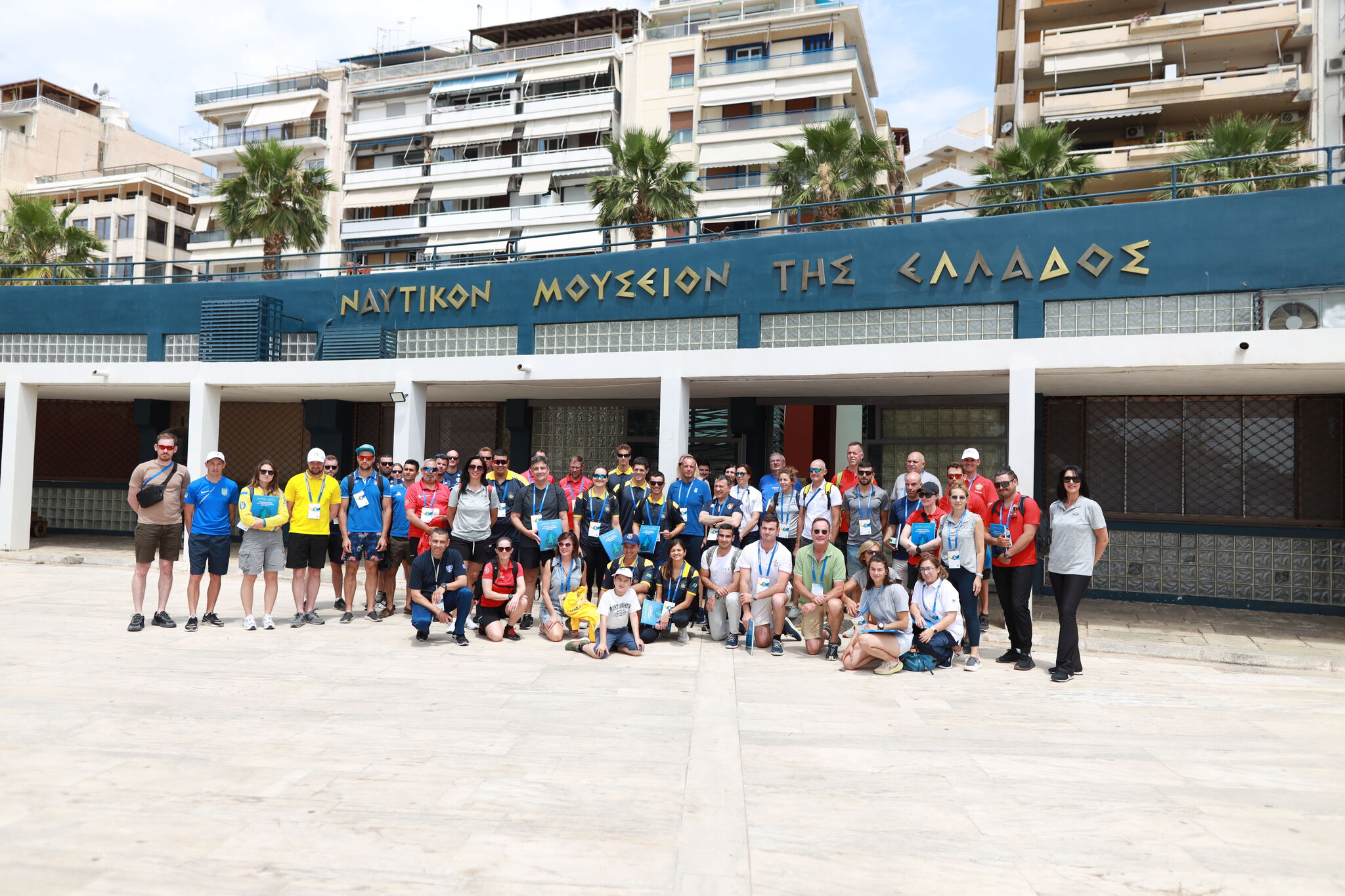 Subsequently, the delegations were led to the Hellenic Maritime Museum, where they had the privilege of exploring over 2,500 exhibits. These exhibits were thoughtfully arranged in chronological and thematic order, offering tangible evidence of our country's rich maritime history and traditions from prehistoric times to the present day. Alongside the fascinating displays, visitors were captivated by the museum's collection of 17,000 volumes of books, and they marveled at the outdoor exhibits, including the gun turret from the historic submarine "Papanikolis" and ship anchors dating back to the time of the Battle of Navarino.

(Source: Greek Delegation to CISM)