45th WMC Modern Pentathlon – Drzonków (POL) – Update – Day 3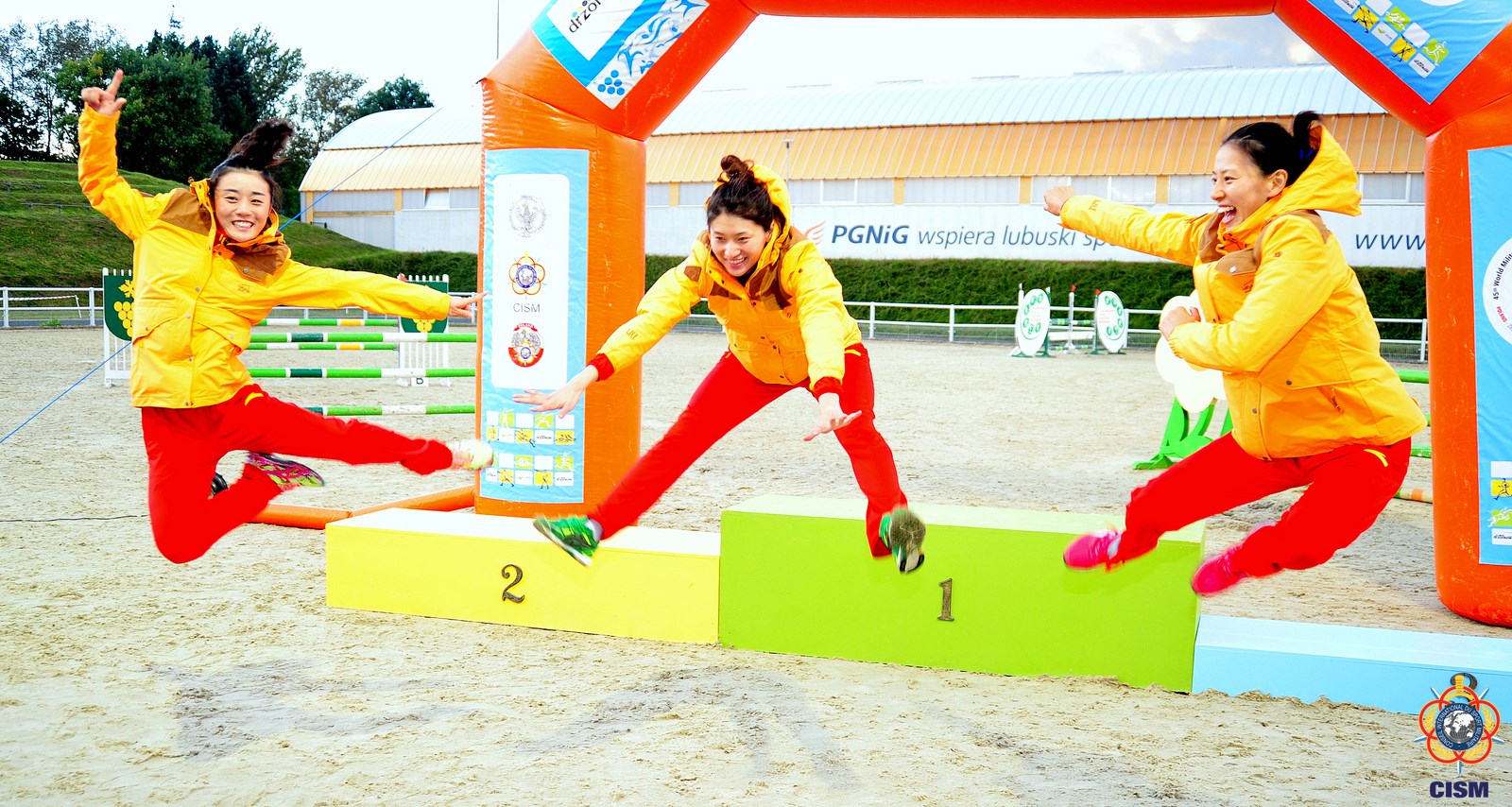 DRZONKÓW (POL) – The first medals of the 45th WMC Modern Pentathlon were awarded yesterday as the women's finals were held in Drzonków.
30 athletes competed in this high-level event with some famous names on the starting lists such as Elodie Clouvel and Oktawia Nowacka, respectively silver and bronze medalists at the Rio de Janeiro 2016 Olympic Games.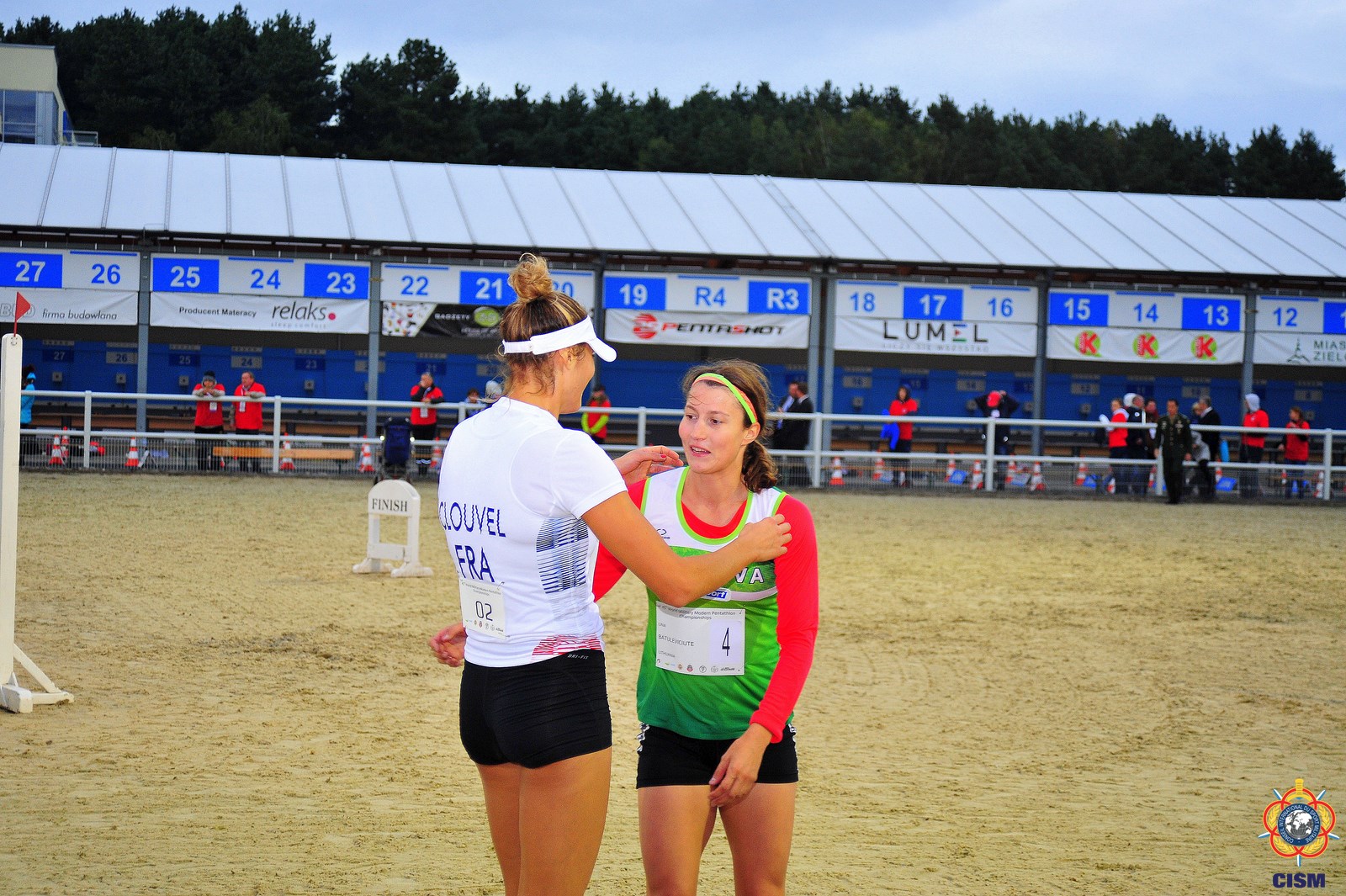 After an intense all day long competition, the Lithuanian athlete Lina Batuleviciute became the new military world champion with a gold medal in the female Modern Pentathlon. Despite a 21th place in the swimming event, Batuleviciute realized an impressive performance in the other disciplines with a third place in the riding event, a second place in the laser run event and a third place in fencing. The suspense was maintained until the very last end of the event as the final ranking only showed a 6 points gap between Batuleviciute and the silver medalist Ekaterina Khuraskina (RUS) while the Hungarian Sarolta Kovacs grabbed the bronze medal. Unfortunately for the local fans, Oktawia Nowacka had to give up after the fencing event!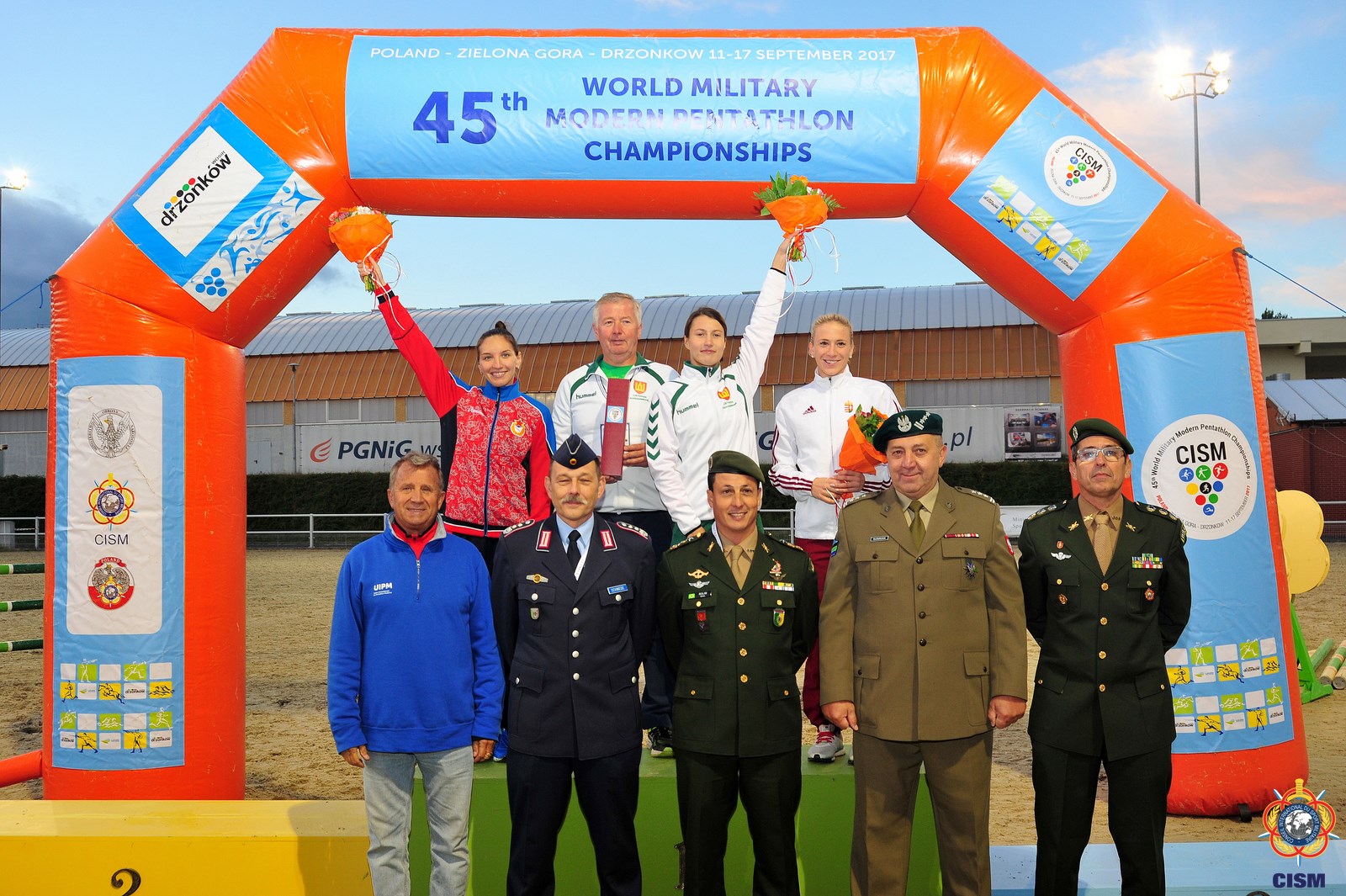 After winning the gold medal in 2016 in Warendorf, the Russian team composed of Ekaterina Khuraskina, Sofia Serkina and Svetlana Lebedeva was crowned for the second time in a row with a gold medal in the team event ahead of Italia and China!
For the Women's detailed results: Individual - Team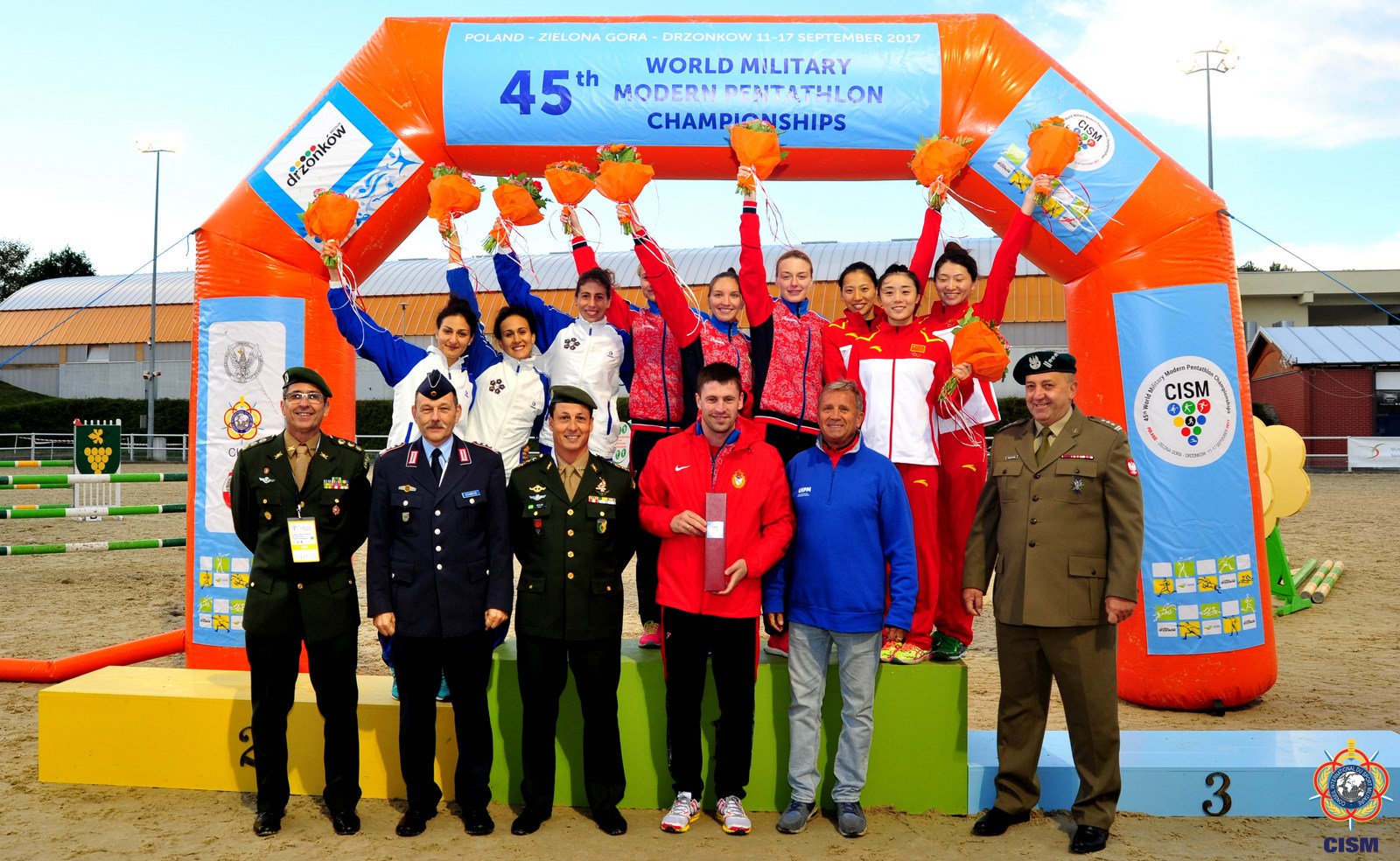 The men's final will take place today, September 14.
Do not forget to check, like and share the 45th World Military Championship Modern Pentathlon OC Official Facebook Page.
You can download all the pictures of the 45th WMC Modern Pentathlon 2017 on the CISM Flickr Account.
(Source: CISM Media and Communication Department)
(Pictures: WO Dominique Einsweiler, CISM Photographer)