46th WMC Modern Pentathlon – Budapest (HUN) - Day 5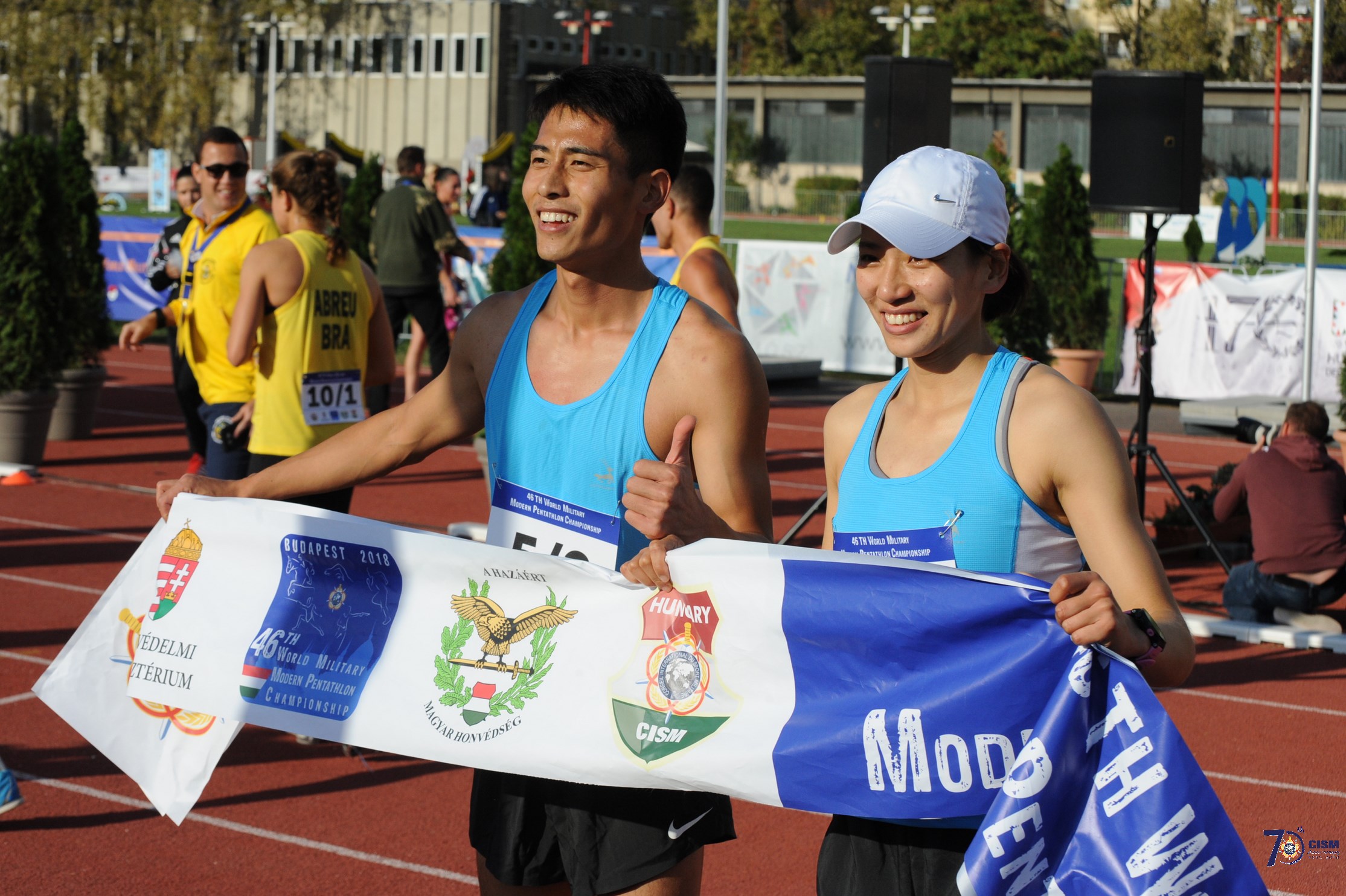 GOLD MEDAL FOR CHINA IN THE MIXED RELAY
BUDAPEST (HUN) – The last competition of the 46th WMC Modern Pentathlon was held on September 29 in Budapest with the mixed relay. The Chinese Wei Wang and Linbin Zhang achieved an impressive performance to grab the first gold medal of the event for the Chinese delegation.
Gintare Vencjauskaite and Dovidas Vaivada, from Lithuania, led after the swimming event (1:35.40) and were followed by the Ukrainian relay (1:54.38) and the favourites and defending champions, Elodie Clouvel and Valentin Belaud from France (1:54.68). The Chinese duo was ranked 11th of the swimming event!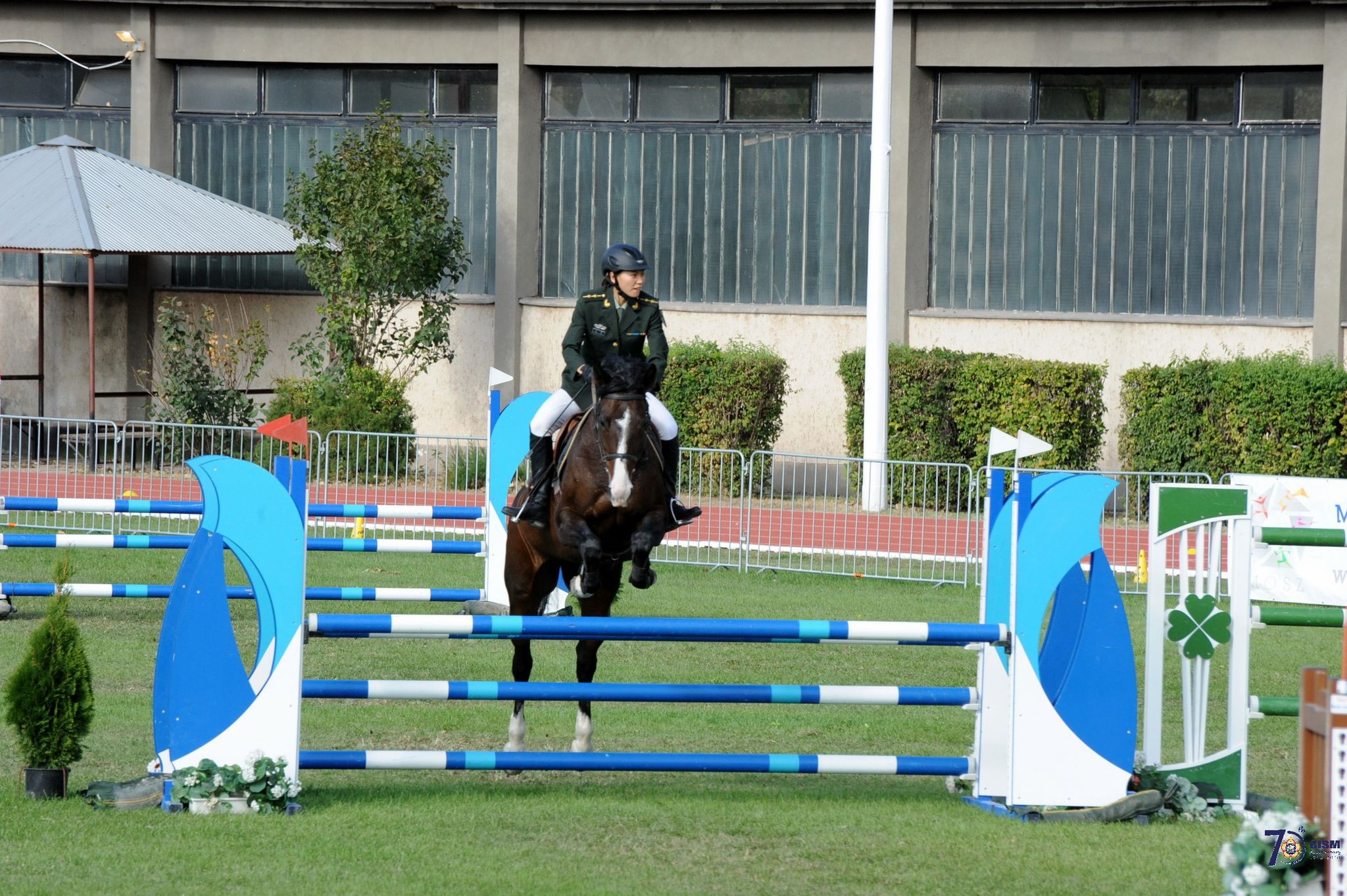 In fencing, the Belarus team, composed of Mikhalina Hrynkevich and Artem Evstigneev, took the first place of the event with a ten-points lead ahead of China while Italy took the third place.

In Riding, Russia (Gubaydullina and Shugarov) and USA (Achterberg and Elgeziry) achieved two clean rounds for a total of 295 points. Argentina was ranked third while China was ranked sixth. This event was also marked by the elimination of the French relay as Elodie Clouvel didn't hear the bell ringing…
Finally, in the last event, the laser-run relay, China achieved an impressive performance (625 points) that allowed Wang and Zhang to grab the gold medal for three points ahead of the Italian Micheli and Grasselli while the Russian duo (Gubaydullina and Shugarov) finished on the third step of the podium!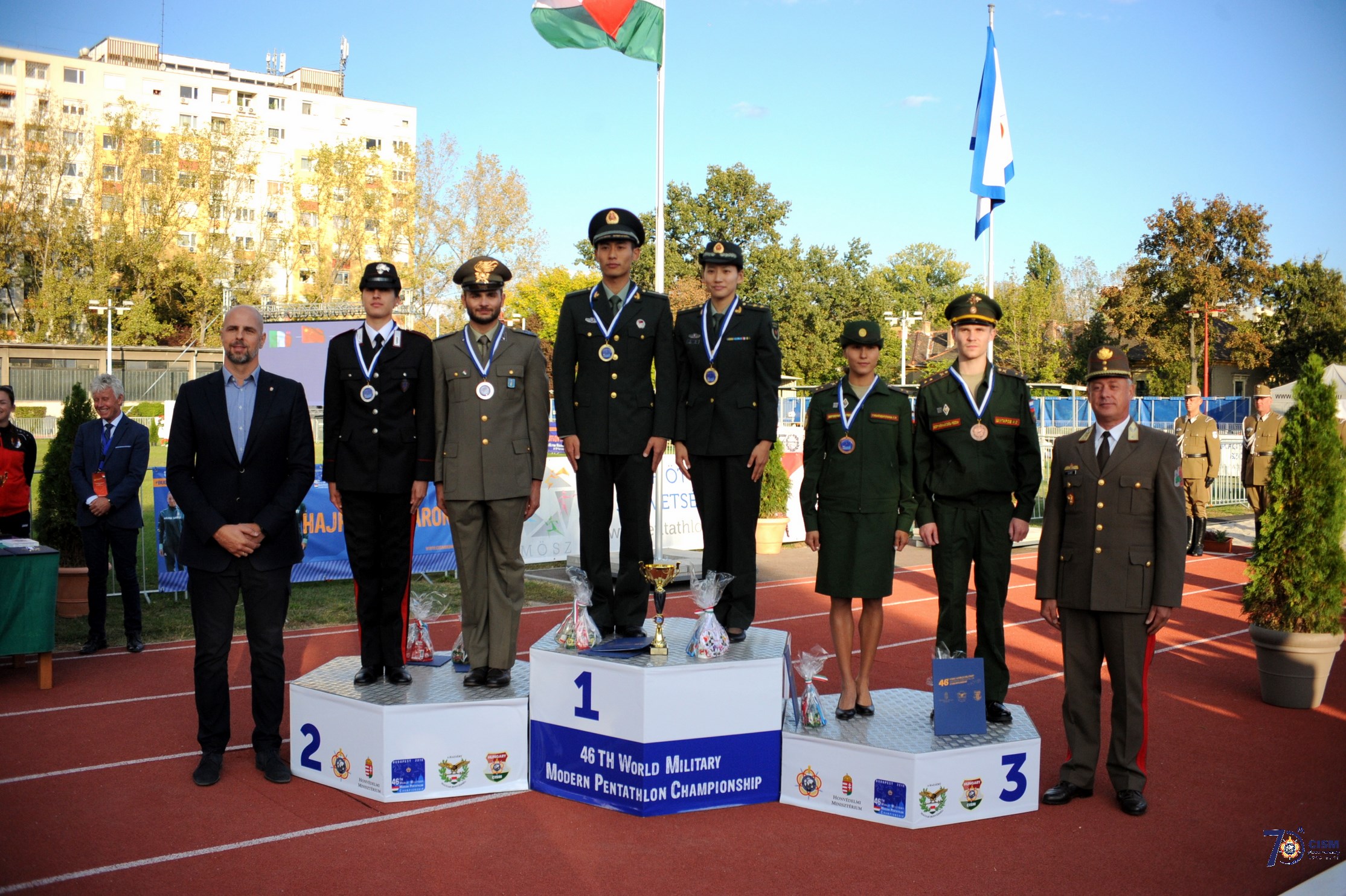 The 46th WMC Modern Pentathlon came to an end with the Closing Ceremony that was held in presence of Brigadier General László Sazbó, Vice-Chairman of the Organizing Committee; Major Brigadier Tamás Tóth, Commander of the Hungarian Prison Service HQ; Colonel György Berecz, on behalf of the Hungarian National Organisation for Rescue Services; Colonel Rafael Soares Pinheiro da Cunha, Official CISM Representative of the event and CISM HQ staff; Lieutenant-Colonel Nilton Rolim Gomes Filho, PCSC Modern Pentathlon; Mr. István Gergely, President of the Honvéd Sport Club Budapest; Mr. Gábor Deregán, Communication Manager of International Fair Play Committee; the Chiefs of Mission, the athletes and judges as well all local and international high authorities and fans.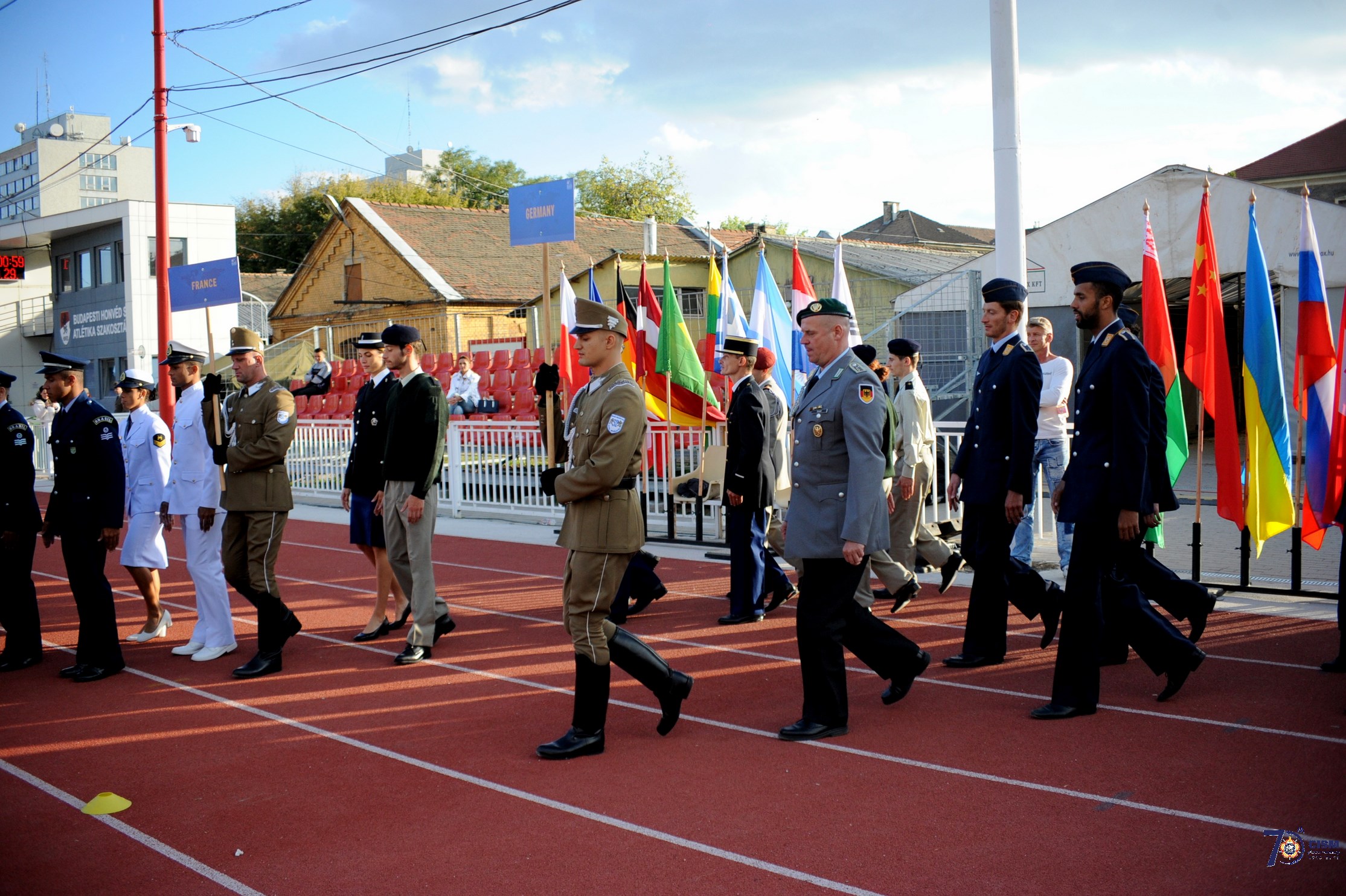 In his closing speech, the OCR Colonel Rafael Soares Pinheiro da Cunha thanked the organizers and the Hungarian Delegation to CISM for this impressive event: "We've spent here six amazing days. This was an outstanding championship. We hope to see you all next year in Wuhan!!".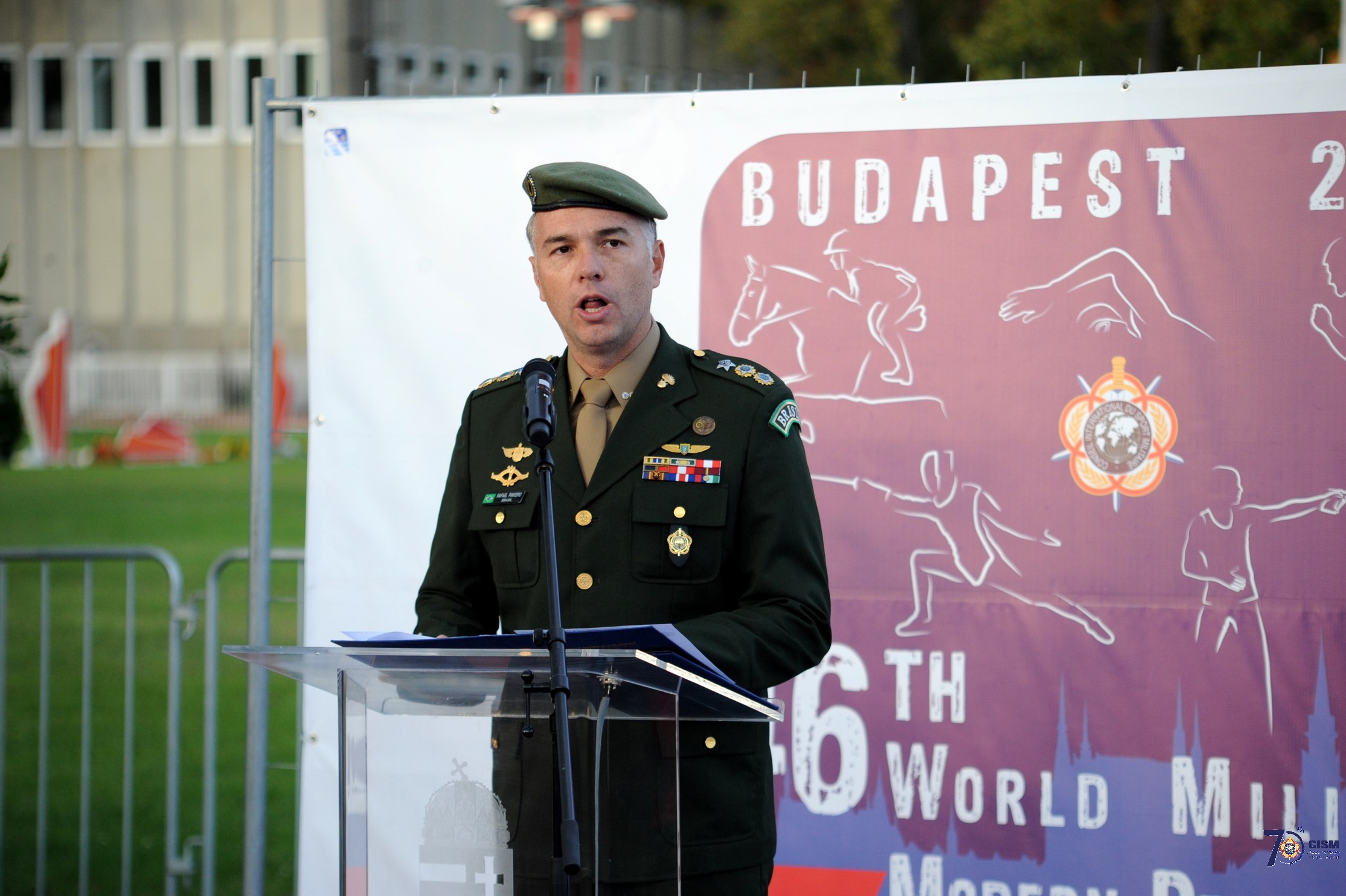 The CISM Flag was handed over to the Chinese delegation who will host the next edition of the WMC Modern Pentathlon next year in Wuhan in the framework of the 7th CISM World Summer Games!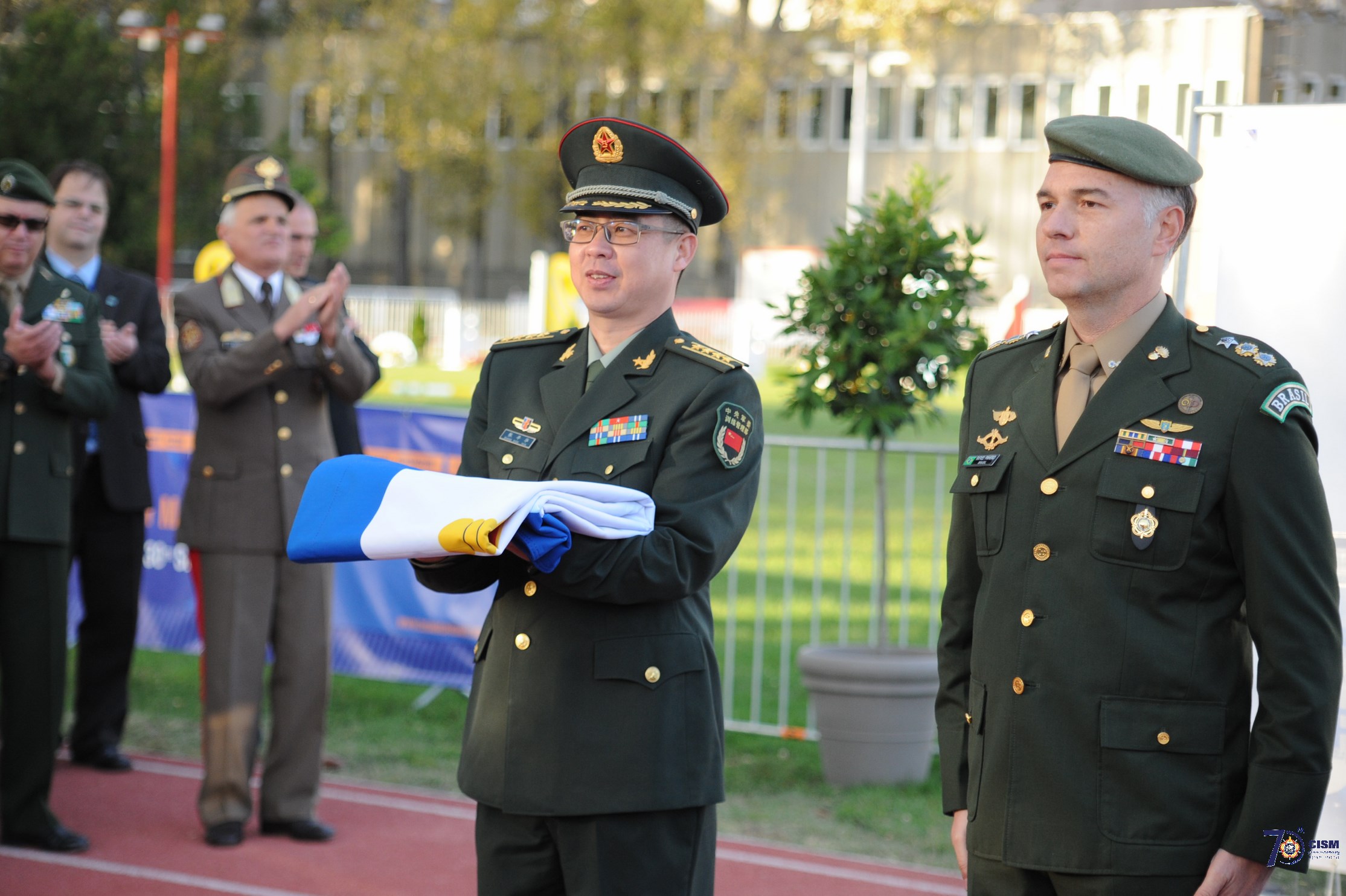 Results of the Day – Mixed Relay: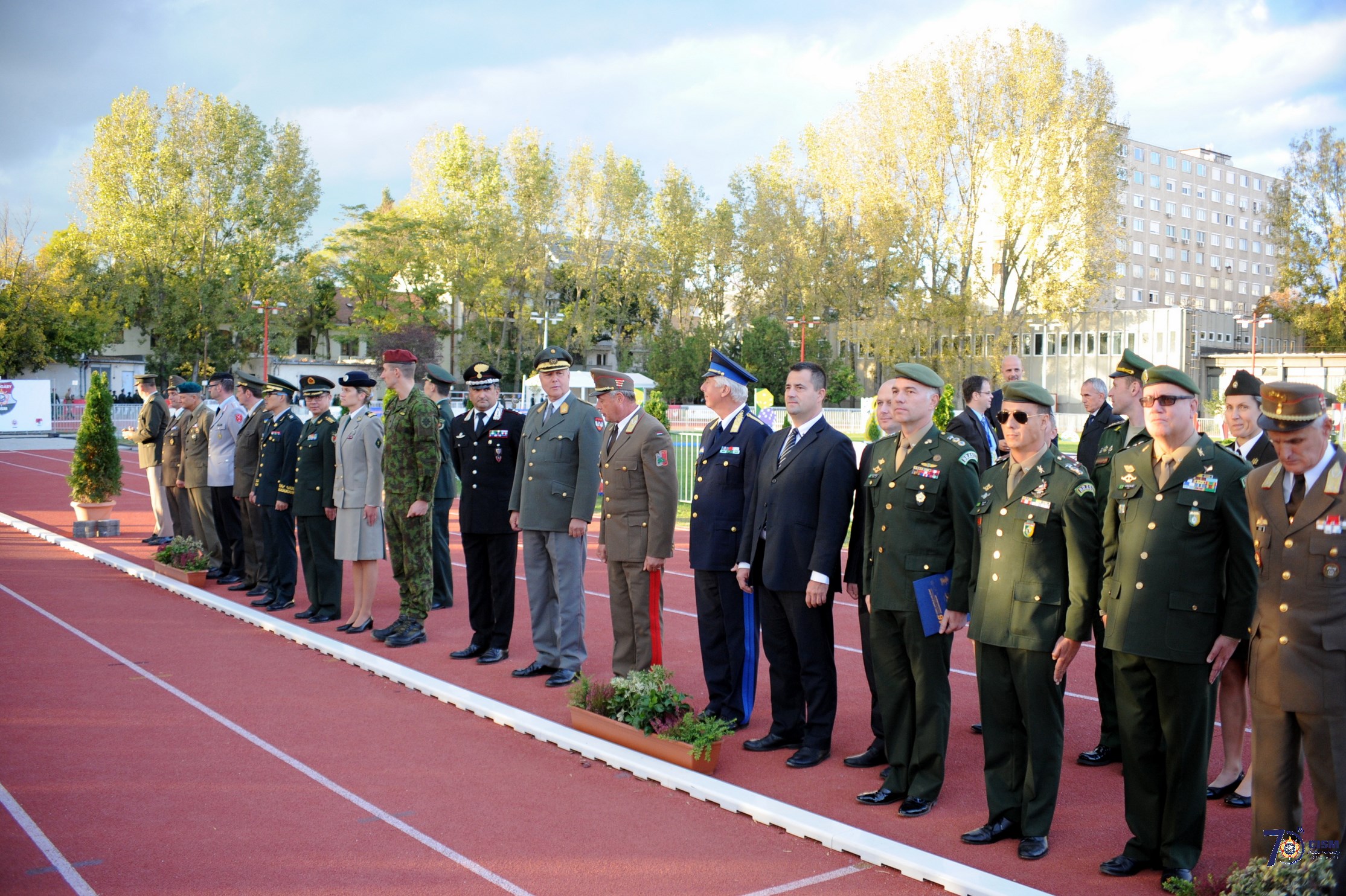 More information on the OC WEBSITE.
More information on the OC FACEBOOK PAGE.
All the pictures of the event are available on the CISM FLICKR ACCOUNT!
(Source: CISM Media and Communication Department)
(Pictures: Mr. Dominique Einsweiler, CISM Photographer)