48th WMC Modern Pentathlon - Zielona Góra - Drzonków (POL) - Women's Final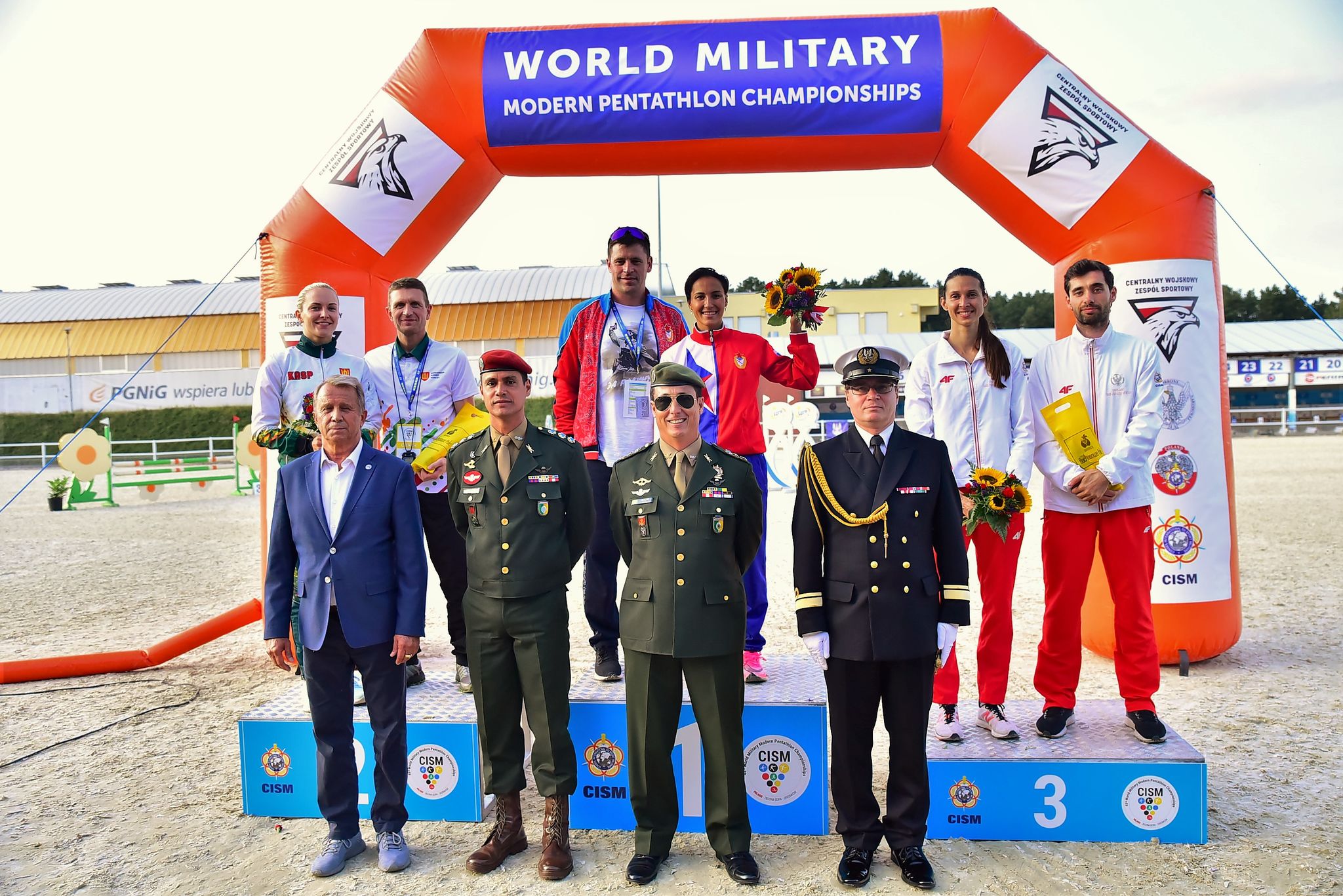 ZIELONA GÓRA - DRZONKÓW (POL) - After the men's final, the fifth day of competition of the 48th World Military Modern Pentathlon Championship took place on Saturday 4 September, with the women's individual and team competition in which 26 military athletes from 9 countries participated: Brazil, France, Germany, Hungary, Italy, Lithuania, Poland, Russia and Ukraine.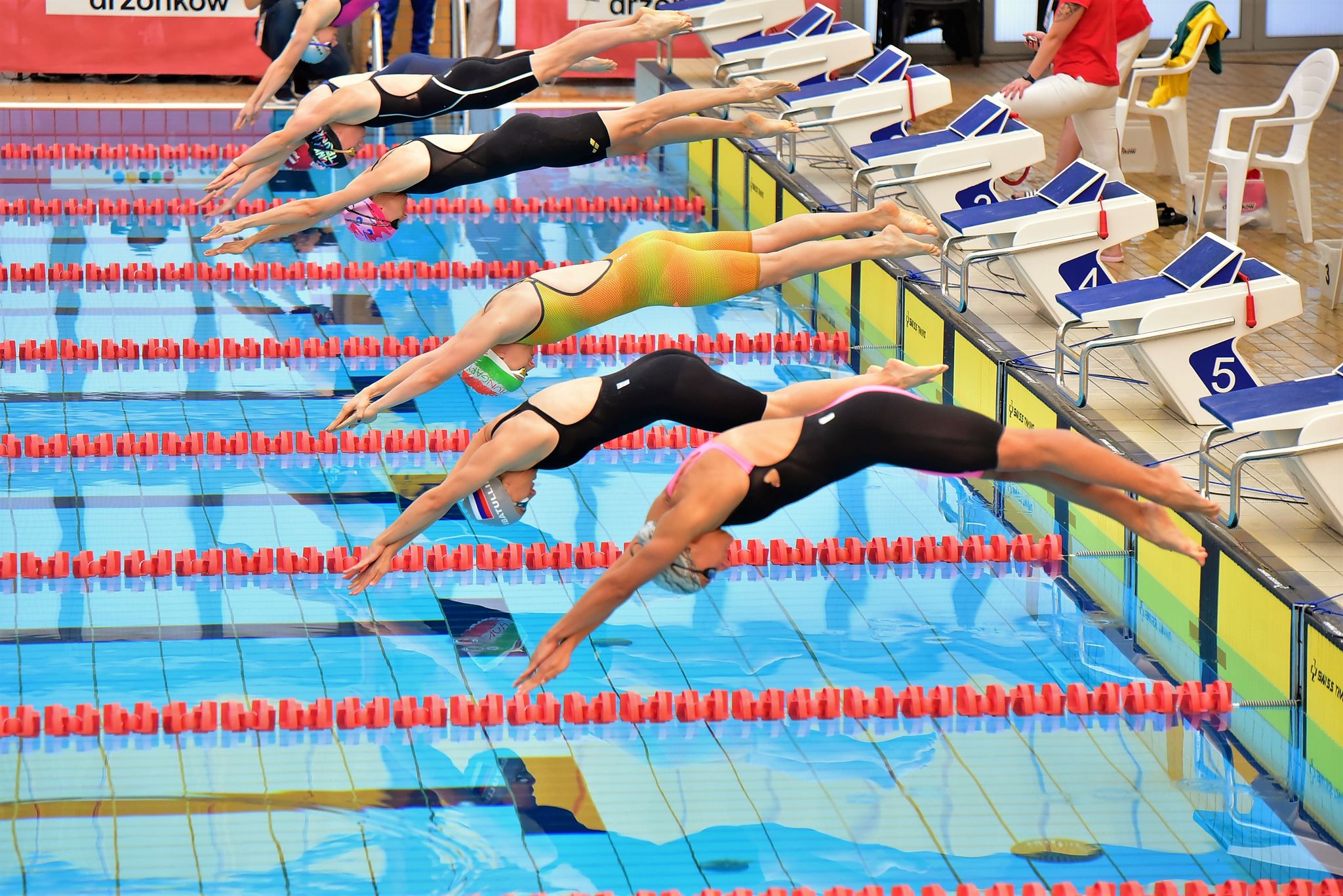 As is the case at every WMC Modern Pentathlon, the presence of Olympic and civilian World Championship athletes raised the level of the competition and allowed the spectators to witness an exciting and hotly contested competition.
Ranked third before the last event, the Laser Run, Gulnaz Gubaidulina from Russia put in a superb performance and beat the Lithuanian Serapinaite and the Pole Nowacka to win the title of Military World Champion with a total of 1363 points. The Lithuanian Serapinaite had to settle for the silver medal with 1359 points, only 4 points behind the winner of the day.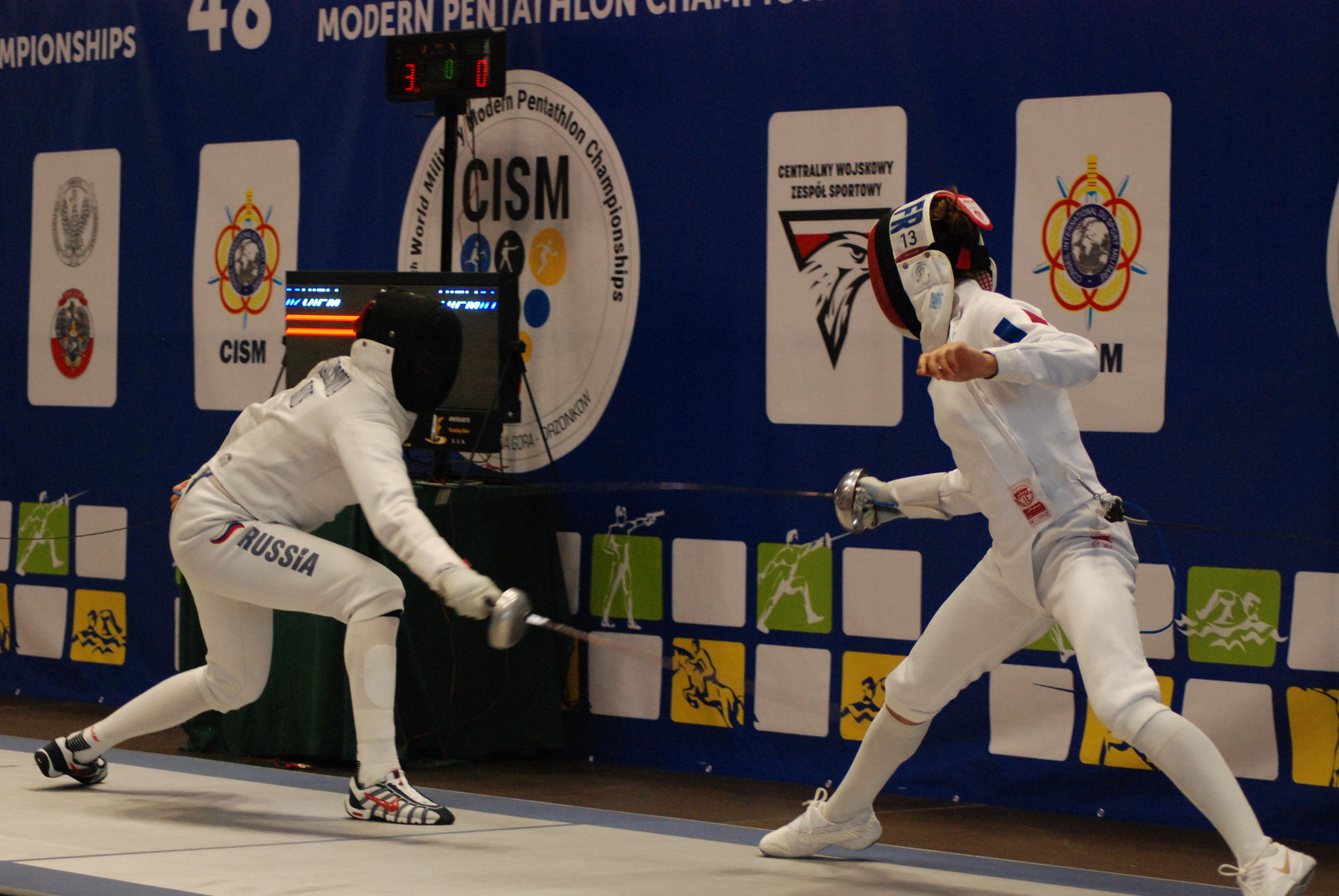 Finally, it was the local and Olympic bronze medallist Oktawia Nowacka who finished on the third place of the podium with 1356 points!
In the women's team competition, it was the Polish team, driven by its fans, that managed to win the gold medal. Oktawia Nowacka, Anna Maliszewska and Natalia Hachulska totalled 3952 points and were only four points ahead of the Russians Gubaidulina, Kozlova and Ibatullina who took silver, while the Hungarians Guzi, Simon and Kovacs finished third!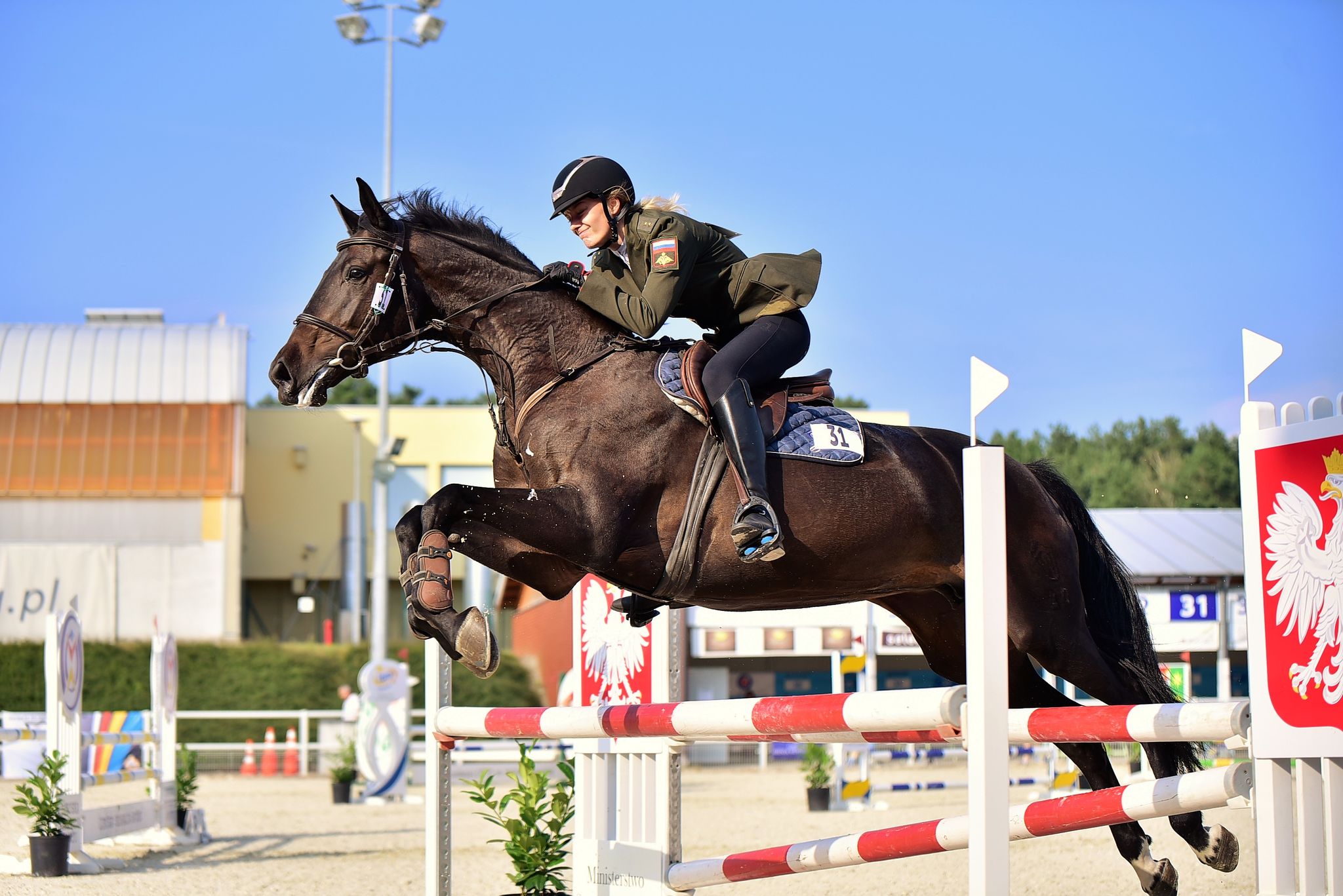 The Flower Ceremony took place right after the competitions in the presence of Colonel Rodrigo Lameira, CISM Board of Directors Member and Official CISM Representative for this event, Colonel Nilton Rolim, President of the CISM Modern Pentathlon Sports Committee, and Lieutenant-Commander Janusz Porzycz, Deputy Head of the Organizing Committee.
It was a simple but emblematic ceremony because of the fulfilment of all protocols against COVID-19.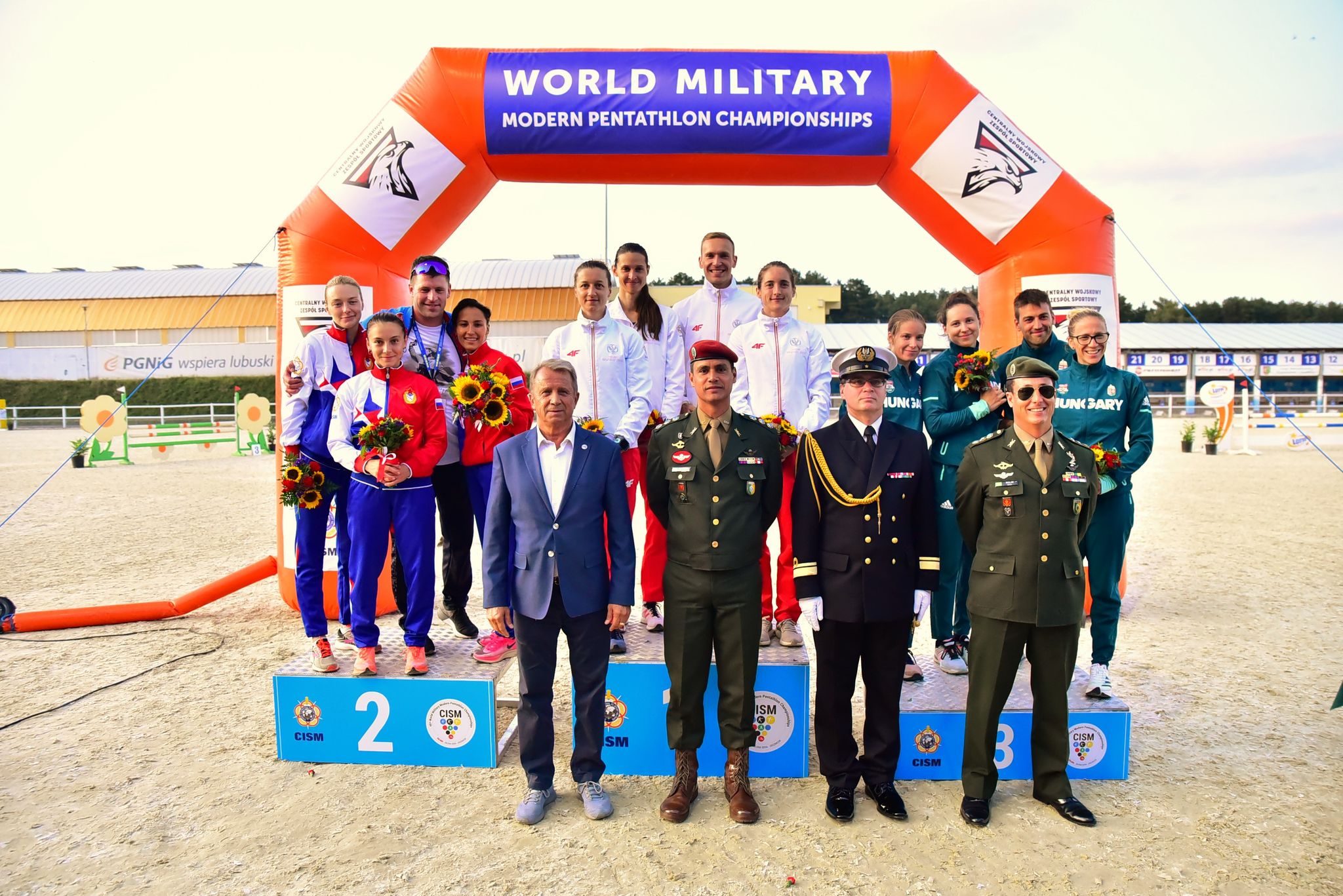 To close the day, the technical meeting for the Mixed Relay, which will take place today, was held in the early evening in the presence of all participating nations.
The Mixed Relay Final will also be broadcast live today on the event's Youtube Channel!
Livebroadcasting of the day:
For more information, visit the official website of the 48th WMC Modern Pentathlon here.
For more information, visit the official 48th WMC Modern Pentathlon Instagram account here.
For more information, visit the official 48th WMC Modern Pentathlon Facebook account here.
(Source : CISM Headquarters - Pictures : Polish Delegation to CISM)