48th WMC Modern Pentathlon - Zielona Góra - Drzonków (POL) - Women's Relay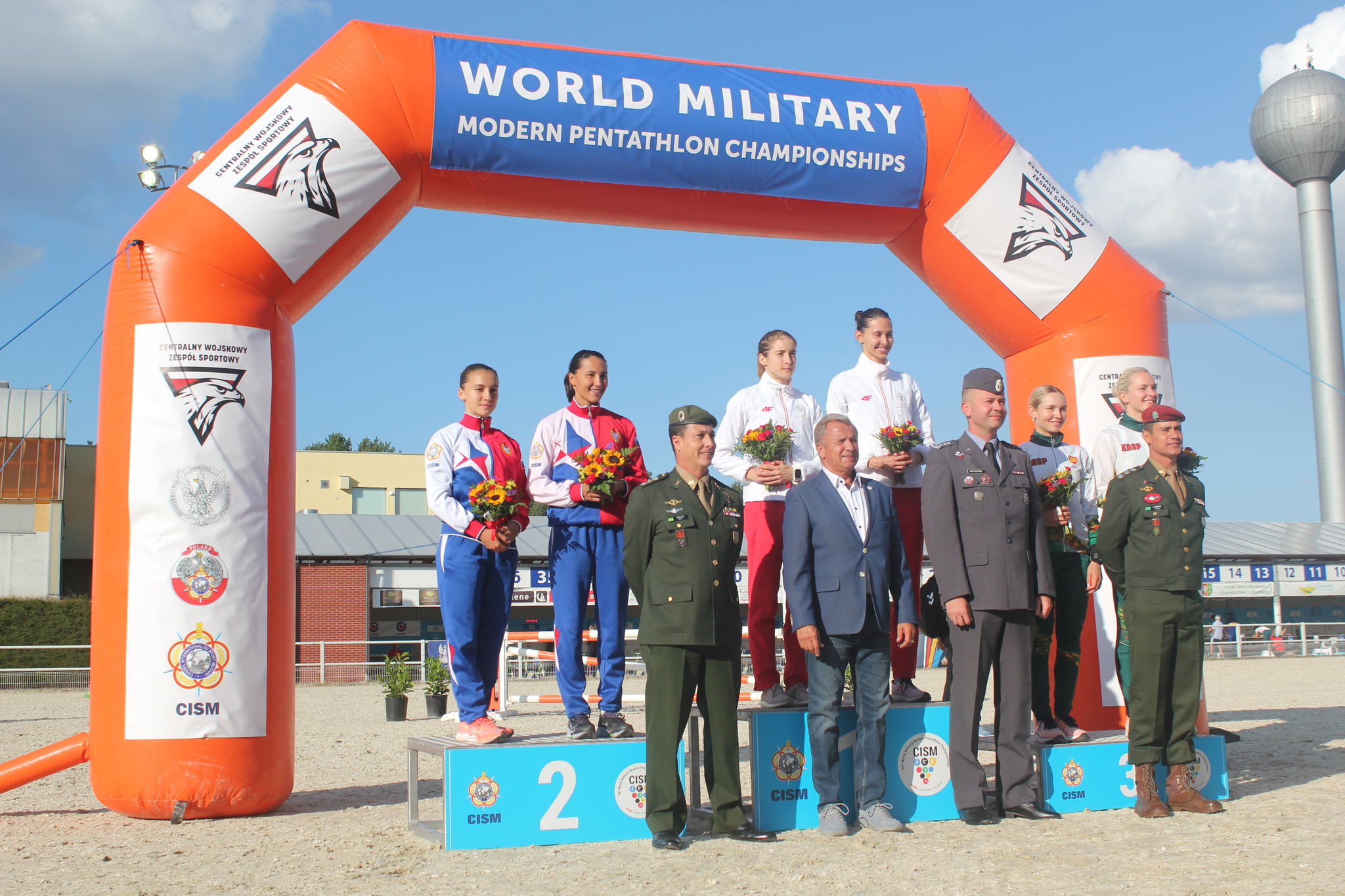 ZIELONA GÓRA - DRZONKÓW (POL) - After the Men's Relay on September 1, the second day of competition of the 48th World Military Pentathlon Championships took place yesterday, Thursday, September 2, with the Women's Relay competition in which 14 female military athletes from 7 countries participated: Brazil, Hungary, Italy, Lithuania, Poland, Russia and Ukraine.
As for the men's relay, four events and five disciplines were on the programme for the day for our female military athletes: swimming, fencing, horse riding and laser-run in the magnificent facilities of the Drzonków Sports Centre.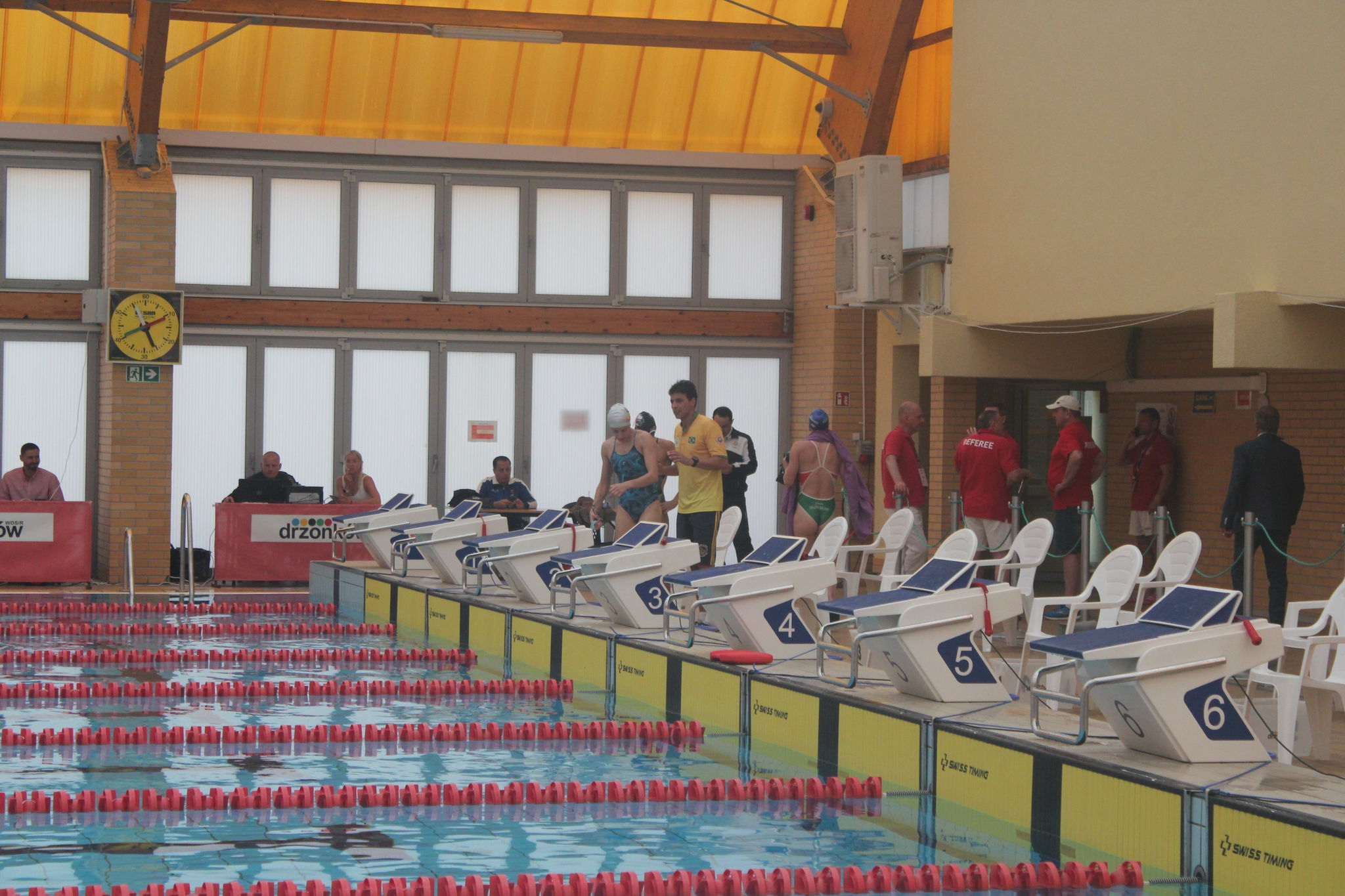 And once again we were able to witness an exciting and high-level competition, enhanced by the presence of Olympic athletes such as Poland's Oktawia Nowacka, bronze medallist in 2016 at the Rio de Janeiro Olympics, Russia's Gulnaz Gubaydullina, World Champion in the discipline in 2017, and Hungary's Sarolta Kovacs, bronze medallist at the Tokyo 2020 Olympics.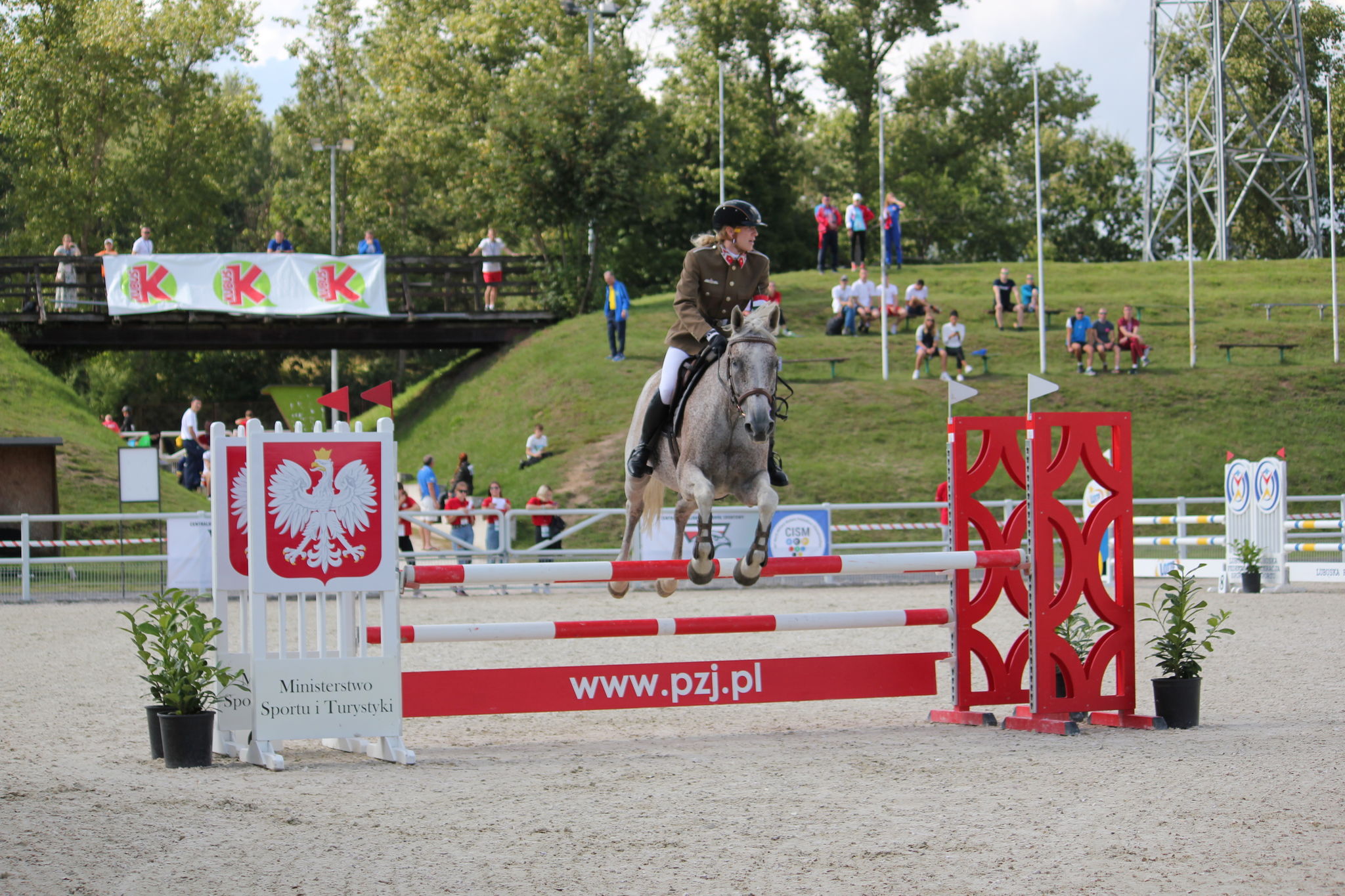 The competition was very close and it was finally the local pair, composed of Oktawia Nowacka and Anna Maliszewska, who won to the delight of the local spectators. The two athletes mastered their subject throughout the competition and took advantage of the fencing competition to soar in the overall ranking with 28 wins and 8 losses for a final total of 1393 points. Russians Gulnaz Gubaidulina and Adelina Ibatullina took the silver medal with 1365 points while Lithuanians Ieva Serapinaite and Aurelia Tamasauskaite finished third with 1345 points!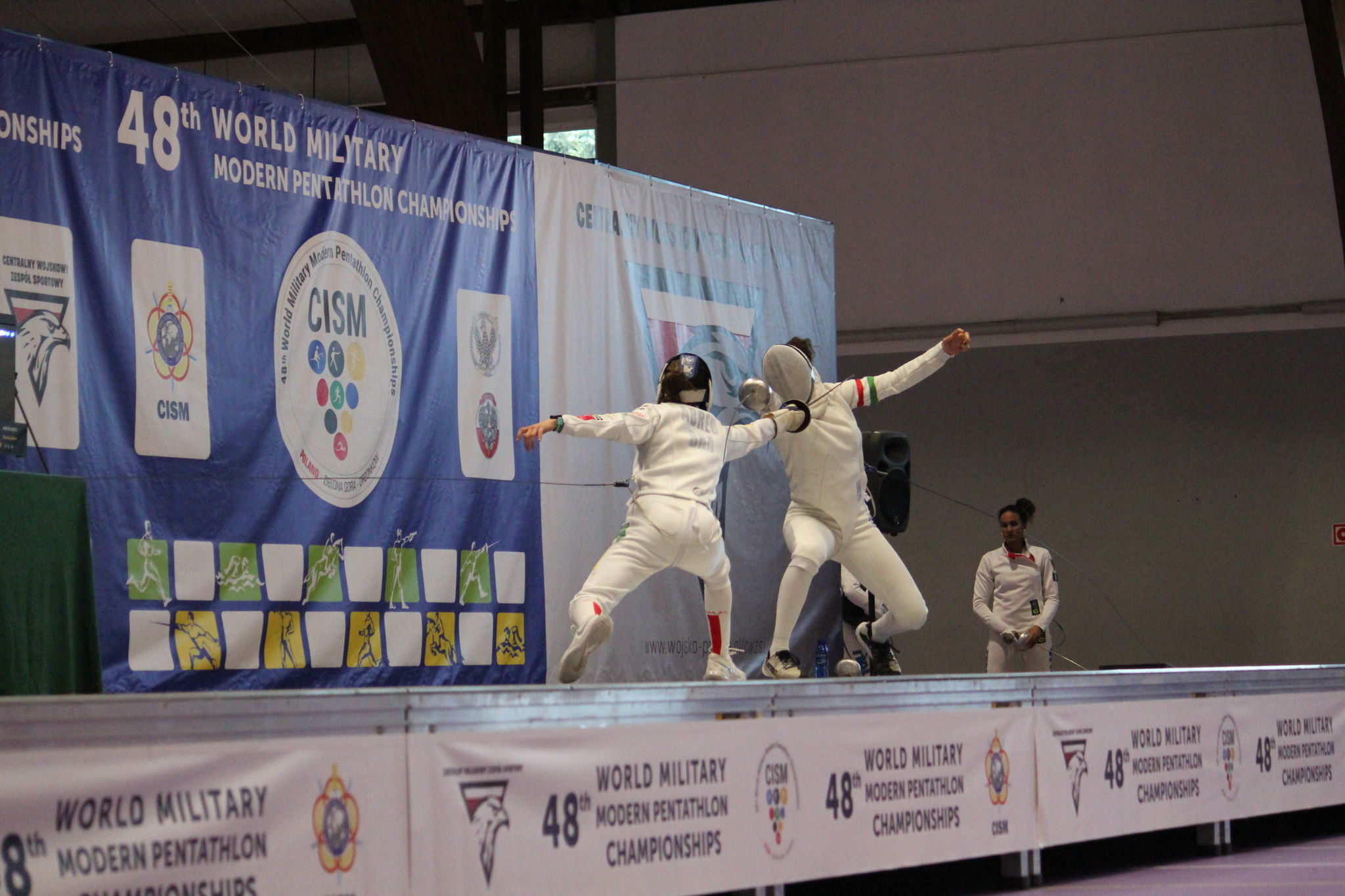 The Flower Ceremony took place right after the competitions in the presence of Colonel Rodrigo Lameira, CISM Board of Directors Member and Official CISM Representative for this event, Colonel Nilton Rolim, President of the CISM Modern Pentathlon Sports Committee, and Colonel Tomasz Bartkowiak, Chief of the Polish Delegation to CISM.
It was a simple but emblematic ceremony because of the fulfilment of all protocols against COVID-19.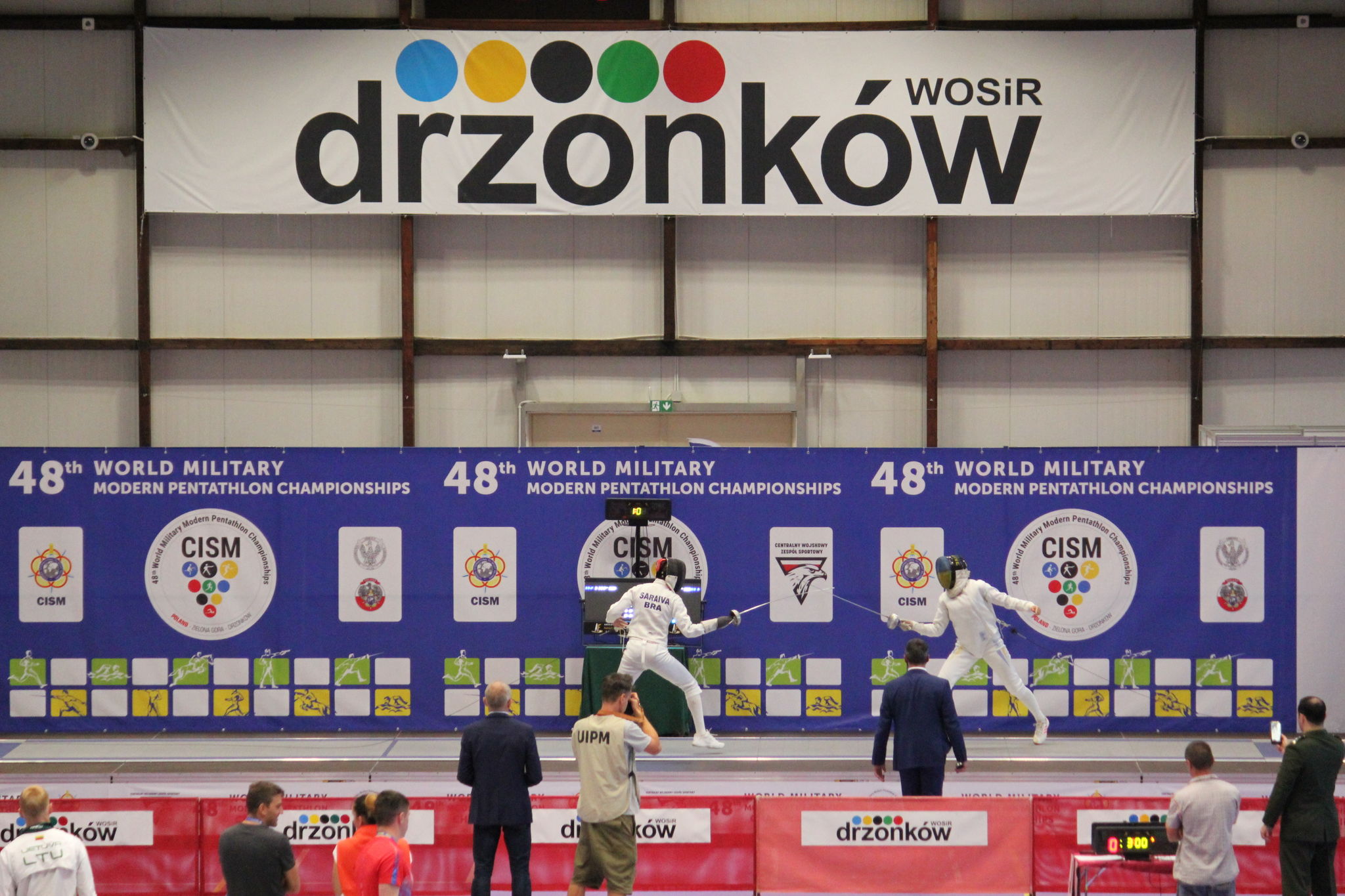 To close the day, the technical meeting for the Men's Individual Final, which will take place today, was held in the early evening in the presence of all participating nations.
The Men's Individual Final will also be broadcast live today on the event's Youtube channel!
Livebroadcasting of the day:
For more information, visit the official website of the 48th WMC Modern Pentathlon here.
For more information, visit the official 48th WMC Modern Pentathlon Instagram account here.
For more information, visit the official 48th WMC Modern Pentathlon Facebook account here.
(Source : CISM Headquarters - Pictures : Polish Delegation to CISM)